Debt Management Methods: Successful Strategies for Your Debt
People struggle to settle unpaid debt daily, so many use various debt management methods. Sadly, they mistakenly assume that there is a one-size-fits-all approach to breaking free from payments.
If you're one of them, first know what debt is and how to eliminate it. It's important to match your situation with the appropriate method.
This article will guide you on the different debt management methods to finally be debt free. We will weigh the advantages and disadvantages of each technique so you can compare and contrast which way suits you.
Ready For a Quick Quiz?
What is Debt?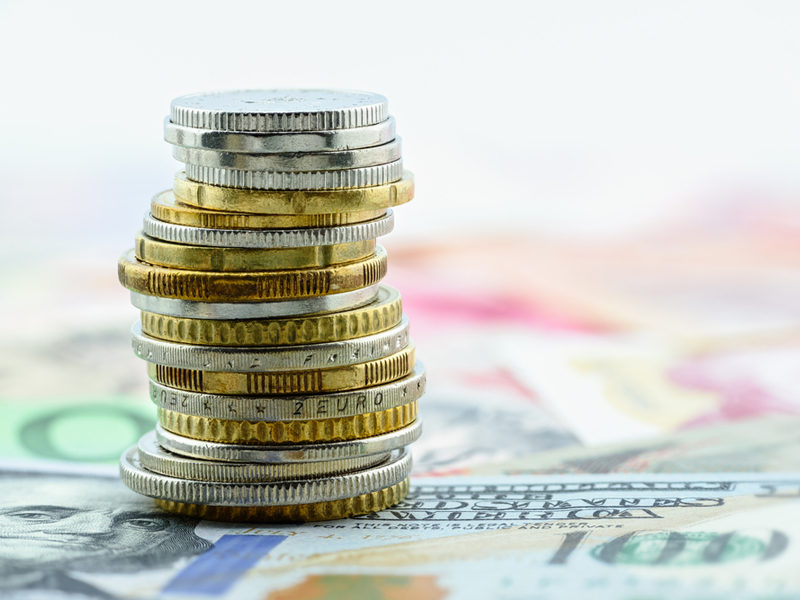 Debt is money that is borrowed and needs to be repaid. It typically involves an agreement between a debtor and a creditor. The debtor receives an amount of money or assets from the creditor, promising to return it at a future date, often with interest.
This agreement is legally binding and can occur between individuals, businesses, or governments. Debt can be used for various purposes, like funding a purchase, investment, or covering expenses. However, excessive debt can lead to financial difficulties if not managed properly.
In order to pay off debt, you must first understand it. Ongoing bills, taxes, insurance, and mortgages are exceptions; everything else is considered as unpaid balances. These include:
Personal loans
Car loans
Student loans
Credit card balances
Medical expenses
Payday loans
Home equity loans
IRS and government debt
Of course, these cause you to worry as they grow larger due to monthly interest rates. Moreover, these have required minimum payments, which won't help cut the interest down.
You may have felt distressed and exhausted as they continued growing despite your diligent minimum payments.
You May Also Like: The Best Credit Card Debt Calculator
Debt Management Methods
When paying off your loans by yourself, you may employ two strategies: the snowball method and the avalanche method. The former involves paying off smaller debts first, while the latter starts with heftier ones.
Depending on your discipline and other means, one will improve your financial situation.
Debt Snowball Method
The snowball method focuses on paying the smallest unpaid loans first and settling increasingly larger ones until all payments are completed. You can start by listing all your outstanding balances on a spreadsheet and their corresponding minimum payments. Pay the smallest debt in full while only paying the minimum for the rest.
It is advantageous on your part to take down smaller debt payments. Little victories against unpaid balances feel empowering so that you may keep that momentum for larger debts. However, this does not target debt with the highest interest rate, which might lead you to pay more in the end.
Debt Avalanche Method
On the other hand, the avalanche method pays off loans in decreasing order, starting with the largest. You pay off the one with the largest interest in full while paying other minimum monthly payments.
Between the two, this is a more cost-effective approach since it saves you more money in the long run by minimizing the total interest paid. Take note that completing the largest payments means you won't see much progress immediately. It can discourage some from continuing their repayment plan.
Read More: What Happens to Credit Card Debt After Death?
Debt Reduction Strategies
Aside from these do-it-yourself strategies, other methods like consolidation, settlement, and counseling are provided by certain companies.
This may involve taking out loans with smaller interest and professional advice. Keep in mind that their results may vary, and some may be fraudulent.
Read More: How to Dispute a Debt and Win
Debt Consolidation
Consolidation involves borrowing a lump sum to pay all your debts in full, then repaying it with lower interest. This requires the assistance of a loan consolidation company that will discuss lower rates with your lenders.
If successful, this will enable you to pay your debt faster and easier. However, you may be offered the highest interest rates if you have poor credit.
This involves either balance transfer cards or home equity loans. The former requires transferring your loans to another card with a 0% introductory interest rate. This lasts for at least a year, so you may focus your money on paying the principal without interest.
A home equity loan involves borrowing money based on your mortgage payments and your house's market value. However, it puts your house as collateral, so make sure to pay it back diligently.
This makes payments simple with a lower interest rate and a chance at an improved credit score. Although, its long-term cost might be a burden. The inability to repay the terms will affect the collateral.
It's best to check your options online and offline. Match your current financial situation with the available companies.
You May Also Like: What Is Credit Card Debt Forgiveness? Is It Right for Me?
Debt Settlement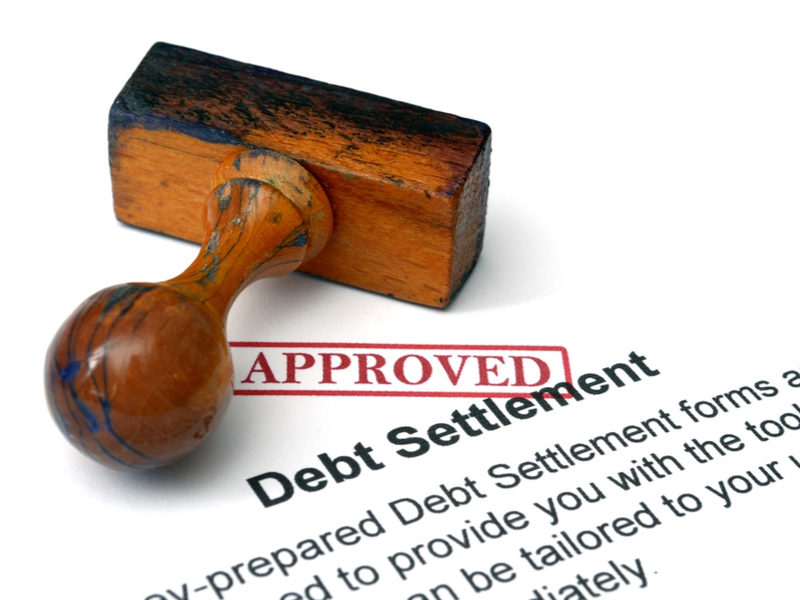 Settlement may be the best option if you have a bad credit rating and simply can't repay your loans. Like consolidation, it involves the aid of a financial institution that will negotiate with your lenders. Instead of a lower interest, they will discuss reducing the amount you owe.
However, this also comes with prolonged risks, such as a lower credit rating. You may also become inundated with collection calls. This will help you repay your debts faster and may improve your credit rating in the long run.
If you want a reduced debt amount or to avoid bankruptcy, debt settlement is the way to go. Still, be mindful of the damage it can cause to your credit score and tax bills.
Again, it's best to research all your options. Read about them thoroughly and inquire about all the necessary details. Find the best company that can help you. Some are best at settling credit card debt, even providing other reduction strategies.
Read More: Debt Settlement vs. Bankruptcy: Which Is Right For You?
Debt Counseling
If you find devising debt repayment plans overwhelming or you cannot follow them, it's time to reach out to companies that offer debt counseling.
Debt counseling companies will ask for financial details, then formulate a debt management plan accordingly. You must follow the procedure by making lower monthly payments and providing financial advice.
Their expertise and negotiation skills can help you actualize your repayment plans and stick to schedule. Keep in mind that you will still pay the original amount, so you may take longer to pay it off. Plus, you must pay the fees incurred since debt counselors are not free. In addition, lenders may also see you as a credit risk, so you may find it harder to take out more loans.
Bankruptcy
Sometimes, when there's no other option left, you can declare bankruptcy.  Bankruptcy enables individuals to get rid of their debts or find a way to settle them.
On the positive side, filing for bankruptcy can offer you a fresh financial start and stops creditors from continuing to pursue any collections. It can also stop them from going after the car or home you declared exempt property.
However, this can heavily impact your credit score and will make obtaining credit very difficult on your end. Unfortunately, this will be a public record. Knowing these considerations, you must think critically if bankruptcy is the way to go.
You May Also Like: How Do I Avoid Bankruptcy?
Summary
You may get out of these dues by yourself and with the help of other companies. You may use the debt snowball method or the avalanche method, systematically taking down unpaid balances. On the other hand, some companies may provide consolidation, settlement, counseling, or bankruptcy, as they believe it is the best way to pay off debt fast.
Undoubtedly, the best money management method is having good money habits. Curb unnecessary payments and focus on essentials like food and utilities. If you can, find a second job for extra money.
These will help you save money for an emergency fund so that you can pay sudden expenses without loans. Discipline is always key to escaping and staying out of debt.
Frequently Asked Questions
How can these debt management methods impact your credit score?
Different debt management methods can have varying effects on your credit score. While debt consolidation can improve your score with regular on-time payments, debt settlement and some debt management plans might negatively impact your score, at least initially.
How can debt management help you achieve financial freedom?
Effective debt management helps you systematically reduce your debt burden, bringing you closer to financial freedom. By eliminating debt, you free up more of your income for savings, investment, and discretionary spending, contributing to long-term financial stability and independence.
What factors should you consider when choosing a debt management method?
Consider your total debt amount, interest rates on your debts, income, financial discipline, and long-term financial goals. Also, consider the potential impact on your credit score, the cost of fees, and the psychological aspect of each method.
Published on April 24, 2020; Updated on July 19, 2023.