You may not think it, but the best meditation apps might be what you need right now. The coronavirus pandemic has given everyone so much stress and anxiety, and that's why more people are looking for solutions online, and meditation apps are among them. Can a smartphone app truly help you adopt meditation in your life?
As the old iPhone commercial said, "There's an app for that." This is more evident nowadays as we use apps to manage our investments and small businesses. This means an app for meditation isn't so far-fetched. Still, how can you find the best one for the job?
Before we get into that, we will discuss why you might want to try meditation. Then, we'll explain why you would need a meditation app. After that, we'll talk about our recommendations for the best meditation apps. We'll also cover an aspect you won't often see online: the potential risks of meditation.

What are the benefits of meditation?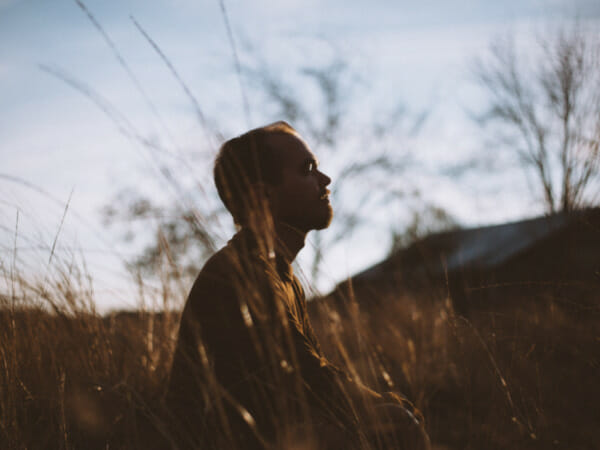 This activity has been with us for thousands of years. Records show that it started in India, then eventually spread around the world. But how does it work?
Most people may think it's just about sitting still. Then, people may joke about already doing that whenever they feel lazy. Contrary to popular belief, it requires effort.
Meditation involves intense focus on something, becoming aware of the present moment. This is why people sometimes call it "mindfulness". You may have heard about this at least once on the internet.
After all, even the New York Times provides a free guide for this strange yet simple habit. What's more, many books cover this topic, such as Dan Harris' book, "Ten Percent Happier." Yet, studies point to the potential benefits of meditation, such as:
Reducing stress
Improving sleep
Relieving pain
Lowering blood pressure
Soothes anxiety and depression
Kicking that smoking habit
Note that the National Institutes of Health (NIH) warns that more research is needed. Still, this does show that there is some promise in meditation's effects.
Why would I need a meditation app?
We could talk about how an app can help with this activity. Think about how most people see meditation. As we said, it may seem that people are just sitting.
In other words, folks don't have any idea of what it's truly like. This means they will probably need some time getting used to it, and they have to because they must do it often to gain results.
A good meditation app can guide you through your first meditation session. What's more, it lets you access these resources anytime and anywhere.
Some even take things further by providing methods for each purpose. People meditate for various reasons so that the app can guide them through them.
Try searching "best meditation app" on Apple App Store and Google Play Store, and you will likely see hundreds of options. Sometimes, the top option isn't the best.
People have different needs, so the "top choice" may not work for you. That's why our list has apps that are likely to match certain goals.
Read More: How To Care For Your Mental Health
4 of the best meditation apps
Insight Timer – Overall best meditation app
Headspace – Best meditation app for beginners
Calm – Best meditation app for better sleep
Smiling Mind – Best meditation app for kids
#1. Insight Timer – Overall best meditation app
This one's the top pick because it's free! Insight Timer makes it easier for people to get into meditation, and other apps ask for an upfront payment or a monthly subscription.
Most people may feel iffy about dropping 20 bucks a month for such a strange activity. On the other hand, folks may be more willing to try if it doesn't cost anything.
For a free app, Insight Timer has a lot of content. Open the app, and you get access to over 45,000 free meditations. What's more, you get 10 new ones every day.
You may pay $60 every year for the Plus option, so you gain access to hundreds of courses that last 7 to 10 days. Insight Timer is available on iOS and Android.
#2. Headspace – Best meditation app for beginners
As we said, starting with meditation may feel awkward, so it's great if an app can guide you. This is where the Headspace app can truly shine.
It has an onboarding process with guided sessions, so you can learn to meditate. After that, you can choose other meditation practices that interest you.
Also, you may pick tabs that are meant for specific features. For example, the Meditate tab lets you go through different methods, and the Move tab contains more physical practices.
However, it only has a free trial, so it doesn't get the number one spot. After 14 days, you will have to pay $12.99 a month or $69.99 every year. You may install it on your Android or iPhone.
#3. Calm – Best meditation app for better sleep
Many people have not been sleeping well because of the coronavirus pandemic. They cannot bear the uncertainty of what will happen as they wait for the lockdowns to end.
Open the Calm app, and you'll see that it's truly intended to help people fall asleep. The first thing that greets you is The Daily Calm, the app's daily meditations.
Tap the Sleep tab, and you'll gain access to the sleep stories delivered by celebrities like Matthew McConaughey. Others are traditional stories meant to soothe users.
Some are meant to bore you to sleep, such as John McEnroe's recounting the rules of tennis for 30 minutes. What's more, you get more features if you have an Apple Watch.
The Calm app lets you access more breathing exercises, walking meditations, and others if you have this device. Like the Headspace app, you get a free trial, but it only lasts 7 days.
After that, you will have to pay 15 bucks a month or 70 bucks a year to continue using the Calm app. Check the App Store and the Play Store for more details.
#4. Smiling Mind – Best meditation app for kids
This app sees the benefits children may get from mindfulness. Smiling Mind sees it as a way to help kids deal with mental health issues. Even better, it's free!
What's more, Smiling Mind works with Google Home. You may give orders to run the app's features, and Home will activate it. According to its website, it has achieved the following:
Gained 6.4 million downloads
Reached 7.2 million young Australians
Improved academic performance and mental health by around 16%
The app has many positive reviews too. You may try Smiling Mind on your Android device or iOS phone. Before you do, read the next segment regarding meditation's potential risks.
Are there risks to meditation?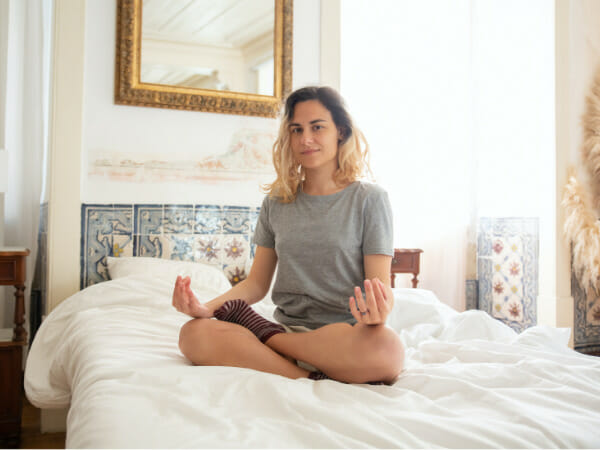 Most websites hail meditation's benefits, but they don't see that it may have negative effects. They stem from what this activity is all about: focusing on a specific thing or idea.
Mindfulness lets you pay close attention to what's around you at the moment. For some people, this helps them stop worrying about what the future will bring to be fully in the present.
Sadly, that could backfire if you focus on bad experiences or problems. Some people cannot pay that much attention to them to get bad side effects.
This is just one way you may gain negative effects from meditation. Here are the other bad side effects you may get from this activity:
More depression and anxiety
More pain and tension during sleep
Loss of a sense of self
Visions or illusions
Delusions
Loss of interest in doing stuff
Difficulty in socializing
Related Articles
Final thoughts
However, this doesn't mean you shouldn't try the best meditation apps. The activity may improve your life in various ways, such as helping you sleep.
Just know that it may turn out bad depending on several factors. This may happen if you do it incorrectly or overdo it. Stop if you're feeling any bad effects.
What's more, you may want to consult a mental health professional if the problem is serious, especially for children. This article is not meant to provide medical advice.
If you are interested in content marketing, please email Anthony@Inquirer.net