Amazon Black Friday deals are here
Black Friday is right around the corner, which means that many of today's shoppers are already looking for some sweet deals. Amazon Black Friday is one of the best times to find great deals, with plenty of products being offered at discounts up to 70%. If you're not sure where to start your search or want a hand in finding the epic deals this year, check out our list below!
Amazon Black Friday Sale 2021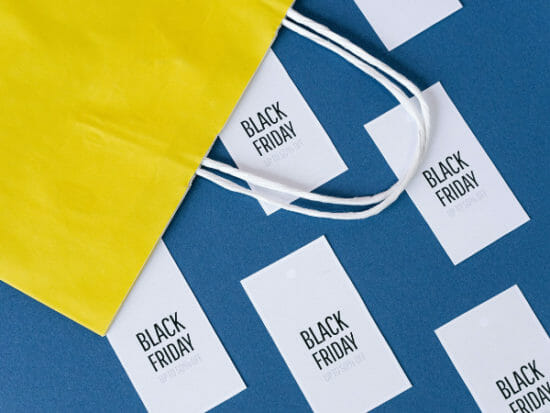 The holiday season has arrived, and Amazon Black Friday will be here before we know it. If you're anything like me, then you love getting great deals – especially when shopping online.
Same with Amazon prime day and lightning deals, you'll enjoy the discounts when Black Friday starts. We've even included links so you can take advantage of these sales now before they disappear! Happy shopping, and enjoy all the savings on this black Friday, 2021!
Most Recommended Black Friday Amazon tech deals
Before: $114.98
Price now: $59.99
Savings: $54.99
If you haven't heard, Amazon's 4th Gen Echo has been a huge hit. People love the way that Alexa can answer many questions and control their home devices! The newest version of the echo is even more exciting with smart home capabilities.
Pros: This incredible deal includes a free Sengled Bluetooth color bulb as part of the Amazon Black Friday deals.
While this new generation of Echo allows you to set up Alexa without a smart home hub, you can fully enjoy just using your voice to instruct Alexa.
You can instruct Alexa to turn on the lights, play music, set alarms, and a lot more.
You can also use your voice to control the free bulb lights once set up. Also, you get an Echo wall mount for free.
Cons: The new Amazon Echo 4th Gen has a new sphere shape, and the backside is made of plastic. As compared to the previous generation where it's entire fabric and in a ball shape.
Before: $164.98
Price now: $104.99
Savings: $59.99
The Echo Show 8 with the Blink Mini bundle is a great way to escape from your day-to-day life and dive into a relaxing vibe. The best part? It has Alexa built-in so that you can control everything with just your voice. Whether you're a Prime member or not, you can avail yourself of the big discount.
Pros: The new Echo Show 8 works as both a smart speaker that you can talk to and ask for information and watch videos or TV shows.
You can also use it as a digital photo frame by connecting it to your wireless network and uploading all of your photos onto the device.
The 8" HD touchscreen will also allow you to make video calls with its 13MP camera.
As one of the best tech bundles in the Amazon Black Friday sale, you can control your home when you're away.
Cons: The cord is still white even if the item is black, just like the old Echo. There's no more 3.5 jack.
Before: $169.99
Price now: $99.99
Savings: $70.00
The Samsung Galaxy Buds are small wireless earbuds that fit perfectly in your ears and offer a lot of great features for such a tiny device. While its shape is designed to fit your ears nicely, it also comes in colors suitable for men and women.
Pros: These Amazon Black Friday deal earbuds can last up to six hours on one charge and connect wirelessly via Bluetooth.
The noise-canceling feature will allow you to dive into your favorite tunes without hearing the distractions. It also has long-lasting battery life with a case that serves as a wireless charger.
In just one tap, you can allow surrounding live sounds around you while still enjoying your music.
Cons: For some, the glossy finish makes it slippery to hold.
Price before: $269.97
Price now: $179.98
Savings: $89.99
The Amazon Fire HD 10 tablet is now available, and as a bonus, you'll get a free 12-month subscription to Microsoft 365 personal. That means your new Fire will come with popular software like Word, Excel, PowerPoint, and Outlook pre-installed!
Pros: With this Amazon Black Friday deal, you can have an affordable tablet that has full functionality.
It also comes with a Bluetooth keyboard and detachable case.
The 3 GB Ram processor is an upgrade from the previous generation, and this has 50% more RAM. You can also ask Alexa to promote video calls to family and friends.
Cons: It will connect easily to WiFi if you enable the SSID broadcast.
Price before: $229.99
Price now: $199.99
Savings: $30.00
The Eufy BoostIQ Super Thin Robot Vacuum Cleaner is a super-thin robot vacuum cleaner that will get your floor spotless in no time!
Pros: This one-of-a-kind cleaning machine has an innovative brush design that allows it to pick up more dirt than any other robot vacuum in its class.
It also includes the latest technology, including Wi-Fi connectivity and app integration.
You can now enjoy quiet cleaning for up to 100 minutes. As one of the Amazon Black Friday deals, it also has an anti-scratch tempered glass top cover.
Cons: This is still a machine, so it still might miss certain parts while it cleans.
Top-rated Black Friday Home Deals
Price before: $99.99
Price now: $79.95
Savings: $20.04
Many things make the Instant Pot Plus 9-in-1 Electric Pressure Cooker a good choice for your kitchen, and its features will save you time in meal prep as well as energy bills. If you're wondering where to purchase this product at great prices, look no further than Amazon deals.
Pros: For one, it's electric, which means no more waiting around for the pilot light to heat up.
It also has nine functions: pressure cooking, slow cooking, rice cooking, sauteeing/browning, yogurt making, steaming vegetables and seafood, warming food, sterilizing baby bottles or containers, and even cake baking.
Also, you can choose to cook 70% faster than traditional cooking or slow cook your home-cooked meals.
Cons: Their customer support can be busy at times, but you'll still be able to reach them.
Price before: $79.99
Price now: $67.99
Savings: $12.00
Linenspa's hypoallergenic microfiber comforter is the perfect way to make your bed healthier for you and your family. Not only are you making your bed more comfortable with this product, but you're also protecting yourself by limiting the number of allergens in the air while sleeping.
Pros: This comforter will eliminate dust mites that can cause asthma, allergies, or other ailments. The material inside this blanket has a special coating that prevents it from absorbing allergens. As one of Amazon Black Friday's sales, the pleated design will make your room look more stylish.
Cons: When washing these comforters, it's best to bring them to the laundry than to wash them at home for extra care.
Price before: $79.99
Price now: $39.72
Savings: $40.27
This cheese board and knife set from Bambusi has been designed to be used together or separately, depending on your needs. With this set, you can go from slicing cheese to spreading butter with ease.
Pros: This set comes with one cheese board, 4 cheese knives and utensils, 3 slate labels, 2 white markers, a wine opener, and a carrying bag.
Made entirely of bamboo, this awesome Amazon Black Friday sale set is durable and environmentally friendly.
It's also designed with curved edges to make room for your additional snacks.
Cons: It can be hand washed but not placed in the dishwasher because it's not safe for dishwashers to sterilize bamboo due to its porous nature.
Key Takeaway
Some of the best Black Friday deals on Amazon can be seen in electronics, games, and movies to home essentials, and even gift cards. From TVs to tablets, you're bound to find something perfect for your family or home entertainment system this year. Don't wait for another cyber Monday and shop early while stocks last!