Good Christmas gifts for your loved ones
It's that time of the year again. The season for giving and spending time with loved ones is upon us, but often we find ourselves at a loss as to what to get them! Fear not because this blog post has you covered.
We've compiled 12 good Christmas gifts that will make your loved one feel appreciated and special this Christmas. From actual presents like electronics or clothes to thoughtful stocking stuffers like candles or board games, we're sure there will be something here for everyone on your list (including yourself!).
Christmas Gift Ideas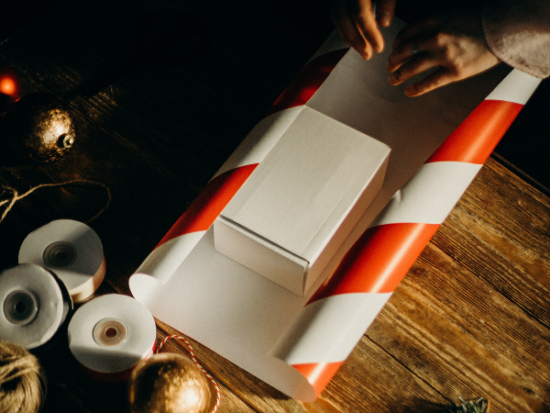 We've compiled 15 great gifts that will make your loved one feel appreciated and special this Christmas. From actual presents like electronics or clothes to thoughtful stocking stuffers like candles or board games, we're sure there will be something here for everyone on your list.
Best gift idea for the sleep-deprived
A gift idea that can help your loved one's sleep has been invented in the form of the Dodow. This is a small, light-up ring that emits pulses of light and sound at their desired frequency. It's like an alarm clock for their eyes and ears!
Pros: As one of the good Christmas gifts you can give, Dodow can shorten the time to fall asleep by just 25 minutes if the normal sleep time is 60 minutes.
This will also help anyone with sleeping problems as it can help to fall asleep naturally.
Cons: Only con is that there isn't any shade to the lights.
Best recommended gift idea for the workaholics who need to relax
We all know that good Christmas gifts are those that can be used over and over again. The neck shoulder back massager with heat shiatsu neck massager is a great option for anyone in need of relief from sore muscles, stiffness, or stress, and it's also perfect even if you're just lounging in the living room.
Pros: This neck massager is designed ergonomically with three adjustable strength levels – slow, medium, and fast.
Aside from the comfort and relaxation it can give you. It's also easy to operate and carry around. It also comes with a car charger and a power adapter to be conveniently used at home or the office.
Cons: It can sometimes emit less heat, making it just warm when in use.
Best present for your iOS fanatic friend or relative
The holiday season is upon us, and it can be tough to find the perfect gift for everyone on your list. Luckily, Elago has you covered with this 3-in-1 Apple charging station! It comes equipped with three slots for charging iPhones, iPods, and iWatch at once.
Pros: While this multiple IOS charger can work with all Apple Watch series, it can also perfectly work with AirPods 2/1 and iPhones.
This is a good Christmas gift as the design was the perfect accessory right where you need it, at your bedside nightstand or work desk. Also, you have a 100% money-back guarantee for 30 days.
Cons: Since the main material is rubber, there are times that you can encounter difficulties in inserting the cables through their holes.
Best-selling gift idea for your fave aunt
Do you need a last-minute Christmas gift? This set of 4 scented candles will have her feeling festive and cozy. With various scent options, this is a great way to find what she likes best.
Pros: While the scent could last your loved ones even after the Christmas season, this is a good Christmas gift as it's packed in a portable travel tin can.
It'll also save you time from wrapping as it comes in a nice gift package that your aunt or sister will surely adore! This candle gift set comes in 4 scents – rosemary, lavender, vanilla, and fresh freesia.
Cons: Watch out for the candles to be safe when you lit them as the case is made of tin.
Top-rated gift idea for your brother on-the-go
This year, instead of the same old boring gifts, give your loved ones this novelty item that they can use throughout winter. The Bluetooth beanie hat is perfect for those who love technology! It has a built-in microphone and speakers so they can talk on their phone without having to take it out of their pocket.
Pros: Aside from the multi-purpose beanie hat with Bluetooth, this good Christmas gift also comes with a neck warmer.
Also, the Bluetooth chip was a high-quality upgraded chip that offers a stable Bluetooth connection, and it won't drop the connection even while on the go. It also has a 17-20 hour long playtime if fully charged for 1.5-2 hours.
Cons: It can be a tad tight-fitting if the user has thick hair.
Most ideal gift idea for a mom who loves to cook
If you want to give mom a wide grin, get this Gotham Steel 20 Piece Pots & Pans Set Complete Kitchen Cookware set. This complete kitchen cookware set includes everything you need for cooking up your fave home-cooked meal.
Pros: From frying pans, sauce pots, and oven-safe skillets, all made from environmentally-friendly stainless steel that's resistant to scratches and rust.
With its award-winning Ti-Cerama coating, there's no need for oil or butter. Plus points for the health buffs! It includes both cookware and bakeware set with a lightweight design.
Cons: If overused, it might last only a few months.
Best Christmas gift idea for your sister or friend who loves wine night
These modern copper stemless wine glasses as an elegant Christmas gift! These glasses have everything your favorite wine lover could want: style, beauty, and durability.
Pros: Aside from being a good Christmas gift for your sister or girl pals, it also comes in a set of 4.
So it's perfect for that all-girls wine night. Also, the lustrous color of the copper illuminates a play of light in both red and white wines.
Cons: It's not dishwasher-safe.
Most ideal gift for that soul-sistah who loves fashion
This Christmas, give the gift of comfort! These UGG Women's Fluff Yeah Slide Slippers are so cozy and warm. They're perfect for lounging around on cold winter nights or for keeping by your bedside table to slide into before you turn out the lights. You can't go wrong with these fashionable fuzzy slippers.
Pros: Aside from their UGG!, they're made of 100% pure Sheepskin.
The rubber sole speaks for its quality that could last for years. As a good Christmas gift, the elastic strap with the logo makes these slippers all the more hip and stylish.
Cons: Stay away from these if you have sweaty feet, as the black color variant can stain your feet.
Most recommended gift for your lil' girls
Do you have a little princess that loves to be swaddled in their favorite Disney Princess Dress? This is a good Christmas gift for kids! Blankie Tails has created wearable blankets of all your favorite Disney Princesses.
Pros: Not only are these blanket dresses adorable, but they are also great for keeping your child warm on cold winter days or nights.
They are plush, machine washable, and made with premium stitching. While there are other Disney princesses' designs to choose from, this wearable blanket would also lay perfectly on the kids' beds.
Cons: If a little child will use it, just be attentive to the blanket pocket or have it sewn instead.
Best Christmas gift idea for dad
Venero Crystal Whiskey Glasses are a perfect Christmas gift for the whiskey aficionado in your life. With this set, you can enjoy your favorite drink with style and sophistication.
Pros: The set includes 4 whiskey glasses made from high-grade quality crystal.
While these glasses are sure to impress your guests, your dad or the man of your life will enjoy his occasional bourbon night.
Aside from its design with thick walls that won't easily break, it also comes with a lifetime warranty.
Cons: For those with small hands, these glasses might just be a bit sturdy to hold.
Top-rated gift idea for the tech and gadgets aficionado
This multi-purpose Bluetooth speaker is a good Christmas gift for your loved ones, and it's useful in many different ways. The Echo Dot has been on the market for a few years now, but with this 4th generation model, Amazon has improved its voice recognition software to make it easier to use.
Pros: With the premium sound that Echo has been delivering since its previous generations, this new 4th gen amplifies it up with clearer highs and deeper bass.
This is also built-in with Alexa so you can instruct her to play the music, check the weather, set alarms, and answer questions.
Cons: It has no 360-degree speakers that the previous versions had.
Related Articles
Best Wine Clubs to Subscribe To
The ultimate Christmas gift for big bro
Philips Norelco has created a special edition groomer just in time for Christmas that combines everything into one package: beard trimmer, nose hair clipper, eyebrow shaper, ear & nose trimmer, and full-size trimming comb. This multi groomer will have everyone looking their best–even if they don't know.
Pros: Whether it's for dad, brother, or SO, this is a good Christmas gift that will last for years. A practical gift at that!
With 13 attachments designed for all men's grooming needs, it doesn't need oil to perform at its best. The guards and blades are also quite easy to detach and rinse.
Cons: It doesn't have a lifetime warranty, only just 1-2 years of warranty.
Key Takeaway
There are so many great gifts out there on the gift guides that can make your loved ones happy this Christmas. Just thinking of the smile on their faces come Christmas morning, all the holiday gifts are worth it. We hope you found the perfect one for everyone on your list!
As an Amazon Associate INQUIRER.net will earn from qualifying purchases.