Best long distance moving companies
Long-distance moving companies should be your top priority if you're moving from one place to another. The entire process of moving can be stressful and eventful, and there are unexpected costs, insurance issues, and sometimes logistical problems. Long-distance moving companies can help with that.
Whether you're moving across states, across the country, and even internationally, moving companies can make the experience a lot smoother. With cross-country moves, moving trucks are usually enough to get the job done but the company's customer service should also be good. Curious to know which long-distance moving companies are the best? Read on below.
Things to look for in long-distance moving companies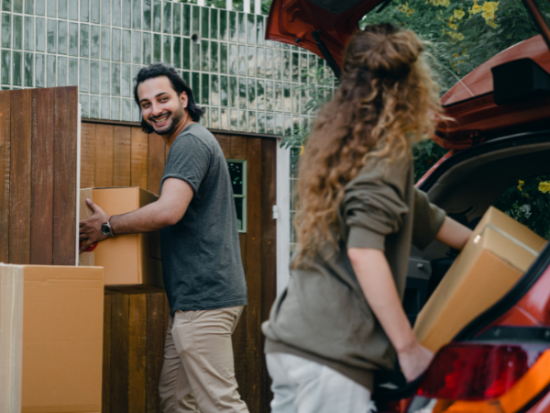 While you might be teeming with excitement for your move, that's no excuse to overlook some of your preparations. For long-distance moving companies, there might be several factors you missed to consider.
Even if you've already requested a quote, it's still good to know your options. Look at multiple long-distance moving companies and compare them. Apart from pricing, some of the factors you should consider are binding or fixed estimates, coverage costs and options, and positive customer reviews.
Fixed prices estimates
For fixed estimates, this means that the total cost won't go up at a moment's notice without you knowing about it. During moving days, some long-distance moving companies might take advantage of the fact that you have already booked them and have no choice but to agree to price increases. Get a written agreement with the words "binding estimate" with the company.
Insurance coverage
Coverage costs will help you be more at ease if your belongings are ensured. Extensive coverage might cost extra but they're worth it. All reputable long-distance moving companies offer basic liability coverage for free.
However, basic coverage doesn't usually cover broken or lost items. You don't want that expensive piano getting scratched without insurance after all.
Positive customer reviews
Positive reviews are to assure you that the long-distance moving company is legitimate and trusted by many. Read up on previous customer experience with the long-distance moving companies' pricing, insurance policies, punctuality, and trustworthiness. There might be a few bad reviews but an average of 4 to 4.5 stars is already good.
Best moving company for a long-distance move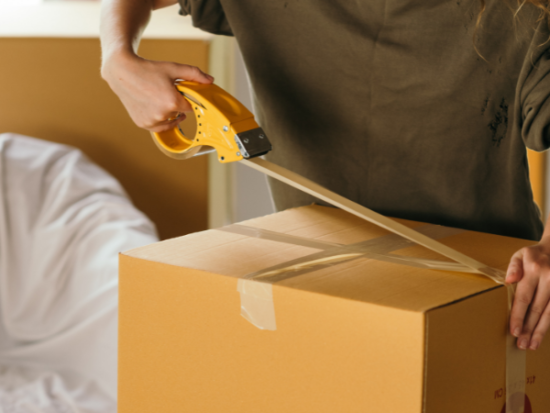 If you're moving long-distance, you only want the best long-distance moving companies. Some of the frequently asked questions for these moving companies include their price range, state availability, and pros and cons. Many of these long-distance moving companies will be all too happy to let you customize your moving needs.
Most of them offer great services as well when it comes to insurance and customer assistance. It can be tedious work to choose which long-distance moving companies are best for your needs, but worth the time to look at a list of them. Listed below are some of the top picks for the best long-distance moving companies.
International Van Lines
International Van Lines is a long-distance moving company that provides many services. They have storage, packing, loading, and unloading services and vehicle relocation. They also offer special services for fragile items. International Van Lines can also disassemble and reassemble the furniture at your request.
State Availability
All fifty states in the United States as well as 180 countries.
Price Range
International Van Lines offers a Moving Cost Calculator. The average price range is around $2,000 to $3,000 for an across-the-state move. They also offer partial or full-service packaging so you can customize the services you want to avail yourself of. You can also add more for liability coverage.
Pros and Cons
Pros of using International Van Lines is they have special services available for items like art paintings or music instruments. They can also do moving services across all fifty states and other countries. One con is there is no sample pricing available, so you'll have to calculate everything yourself.
JK Moving Services
JK Moving specializes in both long-distance moves and local moves. Their main area is within Washington, Maryland, and Virginia areas. They also offer partial, full, and self-service options depending on your budget. JK Moving also partners with a personal loan company called Enhancify, so you can stay within budget or loan if you need to.
State Availability
All fifty states in the United States as well as international moves to several countries.
Price Range
JK Moving price range also varies. Their best asset is their relocation financing partnership with Enhancify. You can complete an online application in a couple of minutes and immediately receive loan offers from various lenders. Surcharges and interest rates may apply, but they can also be minimal depending on your loan.
Pros and Cons
One pro for JK Moving customers is they can customize each move based on your budget. They also offer climate-controlled storage so sensitive items aren't damaged during transport. One con is that they have limited availability for local moves except in their main areas of Maryland, Virginia, and Washington D.C.
American Van Lines
One of the top long-distance moving companies, American Van Lines, offers its services at a fixed price, which is its edge among competitors. As a customer, you will receive a fixed estimate after you finish their quoting and booking process. The fixed price will not change during your move, no matter the weather condition, traffic, and other factors that affect the price range.
State Availability
Offers long-distance moves in 48 states. It is not available in Alaska and Hawaii.
Price Range
American Van Lines offers cost information on popular moves on their website. There is a moving cost page there that visitors can check. A typical move from Miami to Dallas for a two-bedroom apartment might cost around $5,000 or more. You can still customize this depending on location and amount of load.
Pros and Cons
The best pro for this moving company is their fixed price estimates. They don't add hidden charges at any given time. Their employees also typically have ten years of experience.
One con is that their price can be a bit higher compared to other long-distance moving companies. They might also require upfront deposits.
U-Pack
U-Pack provides door-to-door, customizable moving services for interstate long-distance moves. You can pack and load the containers yourself, while U-Pack will handle the rest, like storage and transportation. They will simply drop off a moving container or trailer at your point of origin and give you enough time to pack everything.
State Availability
All fifty states in the United States as well as Puerto Rico.
Price Range
U-Pack's average cost for a two-bedroom home move from Atlanta to Texas was around $1,700. Like other long-distance companies, this price range will vary depending on the distance, load, and other services like insurance coverage.
Pros and Cons
This moving company offers an affordable self-move option. One pro is you can DIY everything because you will be packing your stuff yourself. One con is that you might need to hire packing and unpacking services from third-party providers for heavy items.
United Van Lines
United Van Lines boasts of transparent pricing and reliable shipment tracking in real-time. They offer specialty services for oversized and fragile items that may also need storage. They also have excellent insurance options and in-home moving estimates. You can even have them transport your hot tub and golf carts.
State Availability
All fifty states in the United States as well as international moves to several countries.
Price Range:
United Van Line's price range may run between $2,100 and $6,400, depending on the services you avail of. House moving prices may cost even more than that depending on the volume of items to be transported. With insurance costs, the price can go as high as $10,000.
Pros and Cons
The pro for using United Van Lines is that they have clear upfront pricing. For whatever services you need, they will give you a precise quote. They also have online tracking that you can check anytime. One con is that they don't have container or pod options, and they can have a higher price range than other long-distance moving companies.
Safeway Moving Service
Safeway Moving Services is one of the veterans for long-distance moving companies. They have been around since 1987 and have been trusted by Americans since then. They specialize in long-distance moves and storage options across all fifty states. The company is also a moving broker, so they can connect you to smaller moving companies if you need them.
State Availability
All fifty states in the United States as well as international moves to several countries.
Price Range
Safeway does not feature online sample pricing, which can make it difficult for those looking for a breezy moving experience. However, the moving company requires you to go through a detailed estimate process that may take days to finish. They give binding estimates, though, so that's a plus for your fixed budget.
Pros and Cons
Safeways pros include their offer of binding estimates. You pay what you get quoted during the quoting process. A portion of their revenue also goes to St. Jude Hospital.
One con is that because they are a broker company, communication can be difficult. They also don't provide GPS tracking.
How do you prepare for a long-distance move?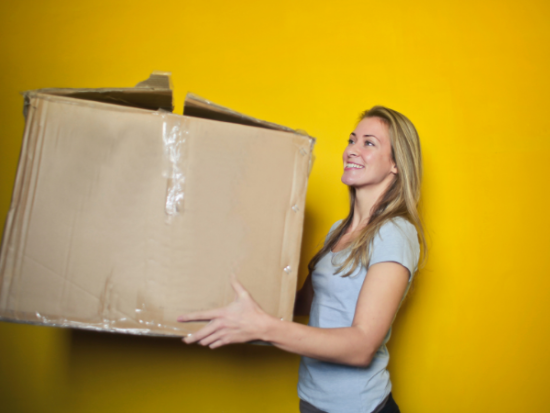 Preparing for a long-distance move can be especially stressful. There are so many things to remember, including bringing every single thing necessary with you. You might forget the coffee maker because you kept putting off packing it until the last minute, and you might forget your suitcase after being so busy packing everything else.
Some of the things to prepare so you're more prepared for your move are moving checklists, inventory of all your stuff, telling people who need to know you're moving, and, of course, picking trusted and licensed moving companies. Inventories will help you keep track of everything, whereas choosing the right moving companies will save your life and your items.
What are the factors that affect the cost of a long-distance move?
Many factors can change the overall cost of long-distance movers. Depending on the type of move you are planning, your budget will also be likely affected. The most common factors include your primary location to your target location, the date and time of your move, the distance covered by the moving company, the equipment used, the labor of the moving company's employees, and additional protection plans you might purchase.

These prices also usually fluctuate depending on the season. For example, moves during the winter might cost more depending on the weather conditions. Most moving companies won't accept a moving appointment during extreme weather, but some might at plenty of added cost. Be sure to ask for a breakdown of costs for the receipt so you can see everything.
Summary
The moving experience can either be exciting, scary, or a mix of both. To make it more of the former, picking the best long-distance moving companies is your top priority. Pick moving companies that are not only price-friendly but also have high satisfaction rates from previous customers. GPS tracking that updates in real-time is also a huge plus for your peace of mind.
Although some of the long-distance moving companies listed here are already considered cheaper compared to others, expect to spend not less than a grand still if you're moving across states and with lots of stuff with you. Keep your budget flexible if you can, but don't buy into services you feel you don't need.
Subscribe to our newsletters! Get updates right into your inbox