What are the 4 benefits of press releases for your brand?
You'd see press releases in newspapers or watch them on TV back then. Now that we use the internet more often, these public announcements still help businesses. An online press release can be a cost-effective way to reach potential customers.
We will dive straight into the four benefits of press releases. Then, we will talk about what a press release is and how it helps businesses. If you're planning to make one yourself, we'll provide some tips and tricks later.
Businesses often communicate with the masses through various means. Sometimes, they have to tackle specific developments, such as events or product page launches. See how a press release helps deliver these messages and more.
The 4 Press Release Benefits for Your Website or Brand
For websites or businesses, press releases are a common approach to gain rapid publicity for their service or product. They are a cost-effective and efficient way to market your company and get your word out to the right people.
The problem with press releases is that there are a lot of them out there, but not a wealth of data about why they are so vital to have inside your company. In this post, we'll look at all of the benefits of a press release and why they're crucial to consider if you want your company brand and website to reach new audiences through a PR newswire.
Here are the four benefits press releases can bring to your specific website, audience, brand, and more!
#1. Reach your target audience
The internet lets us share information in so many ways. Social media is the most popular one. Yet, we have other means such as blog posts and videos. Even better, they're mostly free!
This is also one benefit of press releases. Compared to most alternatives, it is still more affordable. Then and now, it's still a great choice for small businesses.
Once you have your statement ready, just inquire at press release distribution PR services. They will publish your content for a price. However, you must choose your agency carefully.
See if your target audience reads their works. Otherwise, your press release might not help your business. Also, you should complement your press release with other media.
For example, make sure you have pages on major social media. These include Facebook, Twitter, and Instagram. This allows your company to have a wide online presence.
Around 80 million people browse the internet every day. You may get a few million to see your press release. If they're interested, they'll search your company online.
Maximize your press release benefits. Make sure they can find your company on top of the search results. Otherwise, you'll lose potential customers.
#2. Improve brand image
Press release websites choose their content carefully. They only publish valuable content. Press releases benefit may also boost your credibility if yours shows up on one of these platforms
Many people will look up to your company. Your brand will become well-known in your industry. That is important when you consider how hard it is to get noticed by customers nowadays.
The internet spoils everyone with so many choices. Let's take online streaming, for example. If you choose Netflix, you can watch hundreds of shows from your smartphone.
It's not the only player in the industry, though. We now have Amazon Prime Video, Disney+, YouTube TV, and many others. Each of them has hundreds of shows not found on NetflYou might have trouble catching views if!
If you have a new web series. That's why it's best to stick to the biggest names in online streaming. Press releases benefit companies similarly.
Get your statement published on big-name websites. You're more likely to gather more marketing leads. In other words, more folks may get interested in your products or press release services.
Need Help Boosting Your Brand? Click Here!
#3. Increase traffic to your website
Here's another way press releases benefit businesses: generating website traffic. Of course, it's important since you want as many people to see your brand.
We said that they help you reach a wider audience and gain a better public image. Also, we mentioned that more people would search for your business.
However, you can't just sit back just yet. Once they go on Google, they might not find your site!
A written press release must have certain qualities to rank high on search results.
In other words, you also need SEO or search engine optimization. Meet certain requirements, and your landing pages will be the first thing potential customers will see.
Press releases benefit your web pages by providing external links. Having a few can help Google find your content easier. Thus, increasing the chances, you'll appear on top of results.
On the other hand, SEO benefits press releases as well. Place certain keywords and link them to your other sites too. This will help your PR statements rank high on Google searches.
#4. Boost sales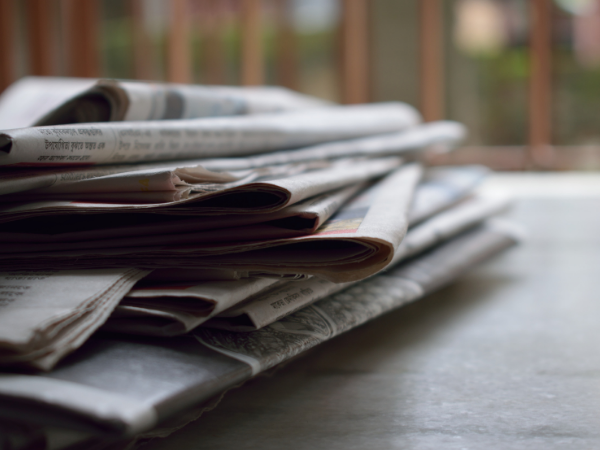 Of course, let's not forget one of the biggest benefits of press releases. A good one can help produce more sales for your company. Look back to the other positive effects.
A press release allows you to reach a wider audience. Then, it increases their interest in your products and services. Also, it sends more traffic to your landing pages.
Together, these increase the chances that you'll land a sale. Of course, this will depend on the quality of your press releases. Just showing up on the biggest media outlets won't do.
That's why you should write it properly. Make sure your press releases benefit you! That way, you'll make utmost use of your media coverage.
Want to Increase Traffic to Your Website? Click Here!
What are press releases?
If you don't know what press releases are, let's give you a quick rundown. A press release (PR) is a statement submitted to media publication outlets. They announce certain information, such as:
Product or service launches
Management changes
Company expansion
Other important issues regarding a company
If you want to write one yourself, follow the inverted pyramid format. It's made up of a lead, body, and tail. Learn more about them below:
Lead – It's the introduction for your press release. Make sure it's snappy and catchy, starting from the title. Then, follow with 1 or 2 paragraphs that will summarize your PR. More importantly, it should convince people to continue reading.
Body – Add more details regarding the topic. Include relevant quotes from people involved in the issue. This will give life to your press release.
Tail – Otherwise known as the kicker, it should spur people into action. Summarize your key points, then conclude with a call-to-action (CTA).
Make sure your press release benefits you by press release writing them well. Your marketing team should be able to help. Alternatively, you may request a digital marketing agency to do it for you.



Final thoughts
Of course, your marketing strategy shouldn't rely on press release benefits alone. It should use various methods that can help your company.
Sponsored content is one of the most effective ways. What if you're not used to press release writing and long statements? Well, you may let a digital marketing agency help you. It can create a great press release for your company or brand. That way, you can focus on other parts of the business! You may even let them handle your marketing strategy.
Learn more about press releases
Are press releases worth it?
The benefit of press releases will depend on how you write them. Also, you must choose the right distribution company. Do it right, and a press release is truly worth it.
Should I follow up on a press release?
This depends on the issue involved. If you need to follow up, do it after a week or two. It's rare to update a press release within 24 hours unless it is urgent.
What are the rules of writing a good press release?
Keep it short and sweet. Make sure you catch your readers' attention. Afterward, you should maintain it until they've read the entire press release. You may check this article for more info.
Updated on February 21, 2022.
Subscribe to our newsletters! Get updates right into your inbox