Best fantasy football names
With the 2021 season of football approaching, many football fans are getting prepared for their fantasy football team play. But, first, they have to choose a name for their fantasy football team.
Choosing a funny and clever fantasy football name is not an easy task. Coming up with the best fantasy football team names takes a little time to develop. Also, your fantasy football team has to agree on a name as well.
The best fantasy football names may be a daunting task for some. However, we have some examples of funny fantasy football team names.
We also have some tips to help you come up with your fantasy football name.

Related Articles
What is fantasy football?
Since the 2021 NFL season is approaching, let's talk about fantasy football first. Fantasy football is a math-based game. It is based on the NFL and how the real players perform in the games and season.
Every week you will choose a roster in which you start players at different positions. These positions are the ones allowed based on league settings.
The positions include one quarterback (QB), two running backs (RB), two wide receivers (WR), one tight end (TE), one kicker (K), one defense (D/ST), and one FLEX (typically an RB or WR).
Some leagues will let you have an extra tight end or quarterback as well. The stats that your players get on the field will go towards their total points for the week.
The total points of all of your players in the starting lineup are added to your weekly score. If your points are higher than another member of your league, then you win for that week.
When playing fantasy football
When playing fantasy football, if you have players who do not start, they are considered on the bench. This is because they score points too. However, those points are not counted toward the weekly totals.
In fantasy football, each week will continue like this until the end of the regular fantasy season. This is usually week 13 or week 14. It all depends on the league you are in.
Then the teams that have the best win-loss records go into the fantasy playoffs. They will participate in a couple of win-or-go-home head-to-head matchups.
Whoever wins the remainder of the games in the playoffs generally wins the league championship.
On week 16, they have crowned the league champion. These time frames are not permanent. It all depends on what league you are in.
The Rules
The rules vary from league to league. However, the rules of fantasy football are pretty simple.
As long as you are setting your lineup every week, keep an eye on the football season and teams, you should be all set. As long as you are having fun with it, fantasy football can be enjoyable, and just remember to keep it fun.
Now that you know a little more about fantasy football, the next question is to name your fantasy football league.
What should I name my fantasy football league?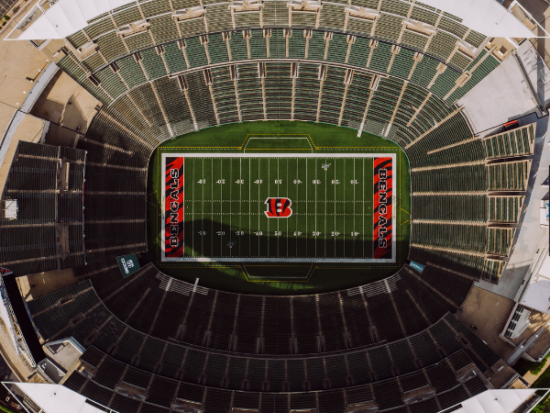 To choose the best fantasy football name, you should note that there are a few no-nos for the names.
When coming up with team name ideas, you want to choose something clever, funny, witty, and unique. You can use an NFL team in a play on the words team name. When picking out team names for 2021, check out these guidelines first.
You do not want to use the name that you used in a prior season. Please do not use anything that is overused.
Do not use your real name as a part of the team name. The team name generator is frown upon using as well.
Some other tips for naming your fantasy football league include:
Close your eyes and visualize the league name
Consider using a play on words, wit, and being funny go a long way.
Setting a plan- we all get sidetracked with work, kids, etc., having a specific time for naming your league will help get your creative juices going.
Try to use a nickname, think about your nickname, and why you got it, you can do the same with the league names.
The use of innuendo in your league's name could be fun and entertaining. Make sure you know the difference between offensive and funny, though. You do not want to offend anyone in the league.
Many people pick a name that is linked somehow with their favorite team.
A good rule of thumb is always to consider what kind of point you want to make with your league name or what perception you want others to have about you and your league.
As long as those are not used, determining a good fantasy football team name should be easy. There are even some fantasy football websites, such as FantasyJocks, that want to help you with the naming of your team.
Fantasy Football Name Suggestions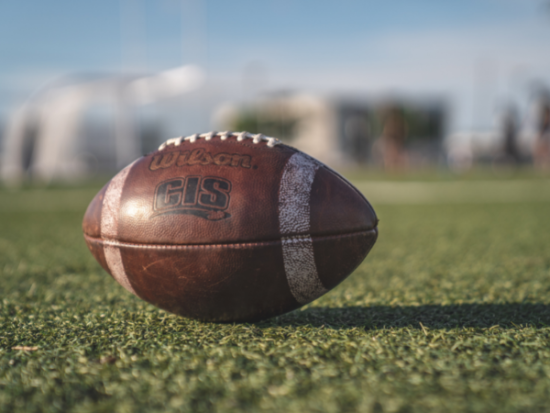 These are just a few suggestions for fantasy football names.
Trade Tom Brady
Turn Down For Watt
Two Gurley's One Kupp
Un-Lucky
Cajun Crew
Catch-22
Chi-Town
Chris Ebony and Ivory
Christian Mingle
Christmas Miracle
Clam Crowder
Cloud 9
Cole World
Conner Air
This Team Sucks
If you are a fan of Nick Chubb, you may want to use some kind of play on words with his name too. There are suggestions on this website as well.
Nick Chubb Fantasy Football Related Names
Hot Chubb Time Machine
Jolly Rodgers
Murray Fitzmas
The Oakland Traitors
Watts Up Ladies?
TacOdell
Grilled Brees Sandwich
Lights, Camera, Jackson
From the Upper Dak
Mayfield of Dreams
Kissing Cousins
The Mixon Administration
Joe, Can I Burrow $20?
Stafford Infection
Cry Me a Rivers
Murray Up, Don't Be Late
I Mustache You To Lose
One For the Money, Tua for the Show
Other Names to Consider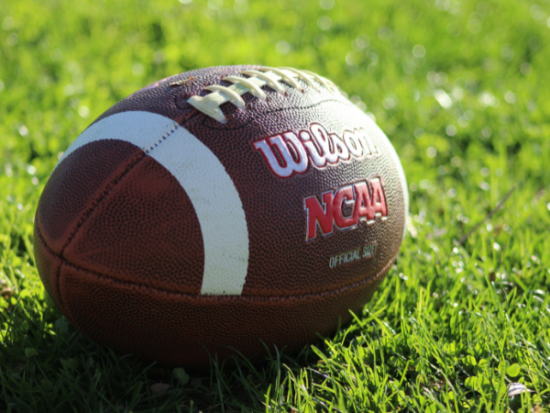 The Grand Kenyan
Wentz in Rome
Golden Tate Warriors
Mahomes-y Don't Play that
Wham, Bam, Thank You, Cam
Clash of the Titans
Brady Bunch
You Winston, You Lose Some
Beg, Steal, or Burrow
Shake it, Goff
An Officer and an Edelman
Teenage Newton Ninja Turtles
Chark Week
Watt-aburger
Sackless in Seattle
So this Viking Walks into a Barr
Devant's Inferno
The Boston Massacre
Penny for your Thoughts
Thomas the Saints Engine
Lamar, the Merrier
Run CMC
T.Y. Very Much
Let's Hope We Don't Go Bell-y Up
This Gurley's On Fire
Team Storm Cooper
Darth Raiders
Also, Ones to Keep in Mind
Tommy's Boys
Dude Looks Like A Brady
Tank For Tua- about Tua Tagovailoa
Team Chilly Willy
Thank Godwin
All the Way Up
Alvin and the Ship Munks
Amari2600
Arts & Krafts
Bad & Breesy
Bakers Dozen
Bend the Knee
Brady the Goat
Browns 2.0
Beef Chiefs (Kansas city chiefs reference)
Insta Jimmy Graham
You hit like a Gurley
Saint and Sinners
Gang Green
Hot Lockett
Fantasy Football names using Patrick Mahomes:
Country Road, Take Mahomes
Sherlock Mahomes
Welcome to Mahomes
Mahomes Depot
Mahomes, Your Home
The Lights Are On But No Mahomes
Rollin With Mahomes
Mahomes Alone
Tom Brady Fantasy Football Names
Brady Gaga
Here's My Number, Call Me Brady
Lord Of the Rings
The Real Slim Brady
Clyde Edwards-Helaire
Livin on a Helaire
Helaire or High Water
Fresh Prince of Helaire
Bonnie & Clyde
Summary
To sum it all up, fantasy football leagues are very popular and fun. Fantasy football is quite easy to understand, and as long as you keep it fun, that's all it will be.
We have listed several tips on how you can get your fantasy football league name and included some tips from class as well.
The fantasy football league name is a big deal! But, of course, you want your name to be something witty and clever, funny, and also attention-grabbing. Perception means a lot, and if your league name does draw attention, what's the point?
Thinking of a clever name may take some time unless you are good at this kind of stuff. Of course, you can ask your friends for advice too.
Other things to Consider
Maybe they have some good ideas that they could share with you as well. It is very easy to want to use the same name that you had the year before. However, that is one no-no that the fantasy football league frowns upon.
You can always use some sort of figurative language in your league name. Also, you could try using some puns in your league name. You want to keep it as simple as possible yet funny and witty.
Fantasy Football is a great way to enjoy the game of football. However, always keep in mind that this is fun to do and simply enjoy being fun and entertaining.
If you do not know a lot about football, playing fantasy football will help you better understand why certain players move in many directions and so on.
Keeping up with your fantasy football league is a great way to make new friends in the leagues or grow closer with your spouse possibly. Go with your gut on picking the fantasy players, and the rest should fall into place.