Best college football teams 2021
Amid March Madness, the best college football teams are gearing up for the next season.
Coaches, players, and fans have been waiting for the season to begin. Media sources have started the list for the top-ranked teams.
The best college football teams for the 2021 season are ready for the preseason. It's never too early to start looking at the top-ranked college football teams.
Each news outlet has ranked the best college football teams for next season.
It is very early to make these picks, but it is also good to know what teams could be running for the National Championship in 2021.
Best College Football Teams for 2021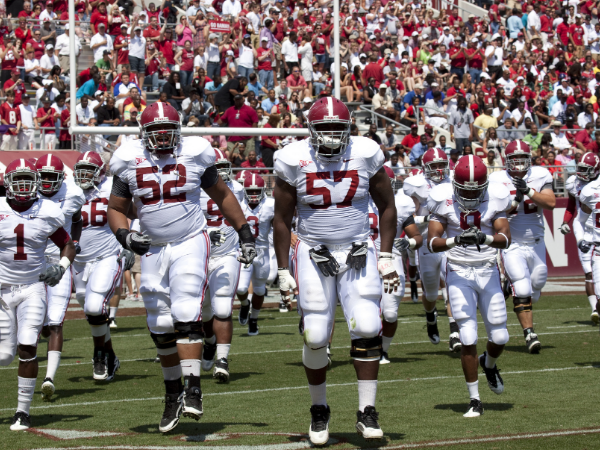 Some of the best college football teams for 2021 will be no surprise. However, a few teams on the list may surprise you.
Head Coach Nick Saban and his Alabama Crimson Tide had an undefeated season last year.
Alabama's Crimson Tide won the National title for the 2020 regular season, which has caused many college football teams to begin recruiting players to help their teams get to the National title game.
There are a lot of players that are announcing to go into the NFL draft. As the teams get ready, coaches are busy recruiting new players as well.
Related Article: Who is the Oldest NFL Player?
Top College Football Teams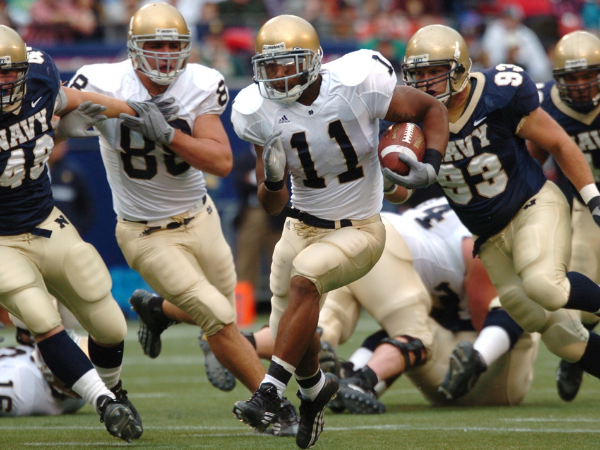 It may seem like it is too early to rank the best college football teams of 2021, but there are numerous lists of who is the best, and bets are being made on which team will make college football history. Here are the top college football teams:
1. Alabama
This ranking is not a shocker. However, it may be a rebuilding season based on how many players Alabama lost after 2020. Alabama has a great group of players every year. However, many of the strongest players have gone to the NFL draft.
2. Oklahoma Sooners
Last season, The Oklahoma Sooners were the fourth-best team in college football.
The Sooners are saying goodbye to several players. Look out for their key player, Kennedy Brooks. He sat out last season. This is one of the strongest teams in the Big 12.
3. Clemson Tigers
As the Clemson Tigers say goodbye to Trevor Lawrence and several players, their fate is up in the air. Clemson had the top recruiting class, and they're ready to win. With Clemson being in the ACC conference, however, their chances at a playoff berth are high. The Tigers are favored to win the conference. This will take them to the college football playoffs.
4. Georgia Bulldogs
After a heartbreaking playoff miss, the Georgia Bulldogs have regrouped. It may take some time, but this team's talent and heart can prove them to be one of the best college football teams.
Related Article: Best CBD Treats for Pets
5. Ohio State Buckeyes
For the Big Ten, Ohio State is always a contender for college football's best team. They are losing several key players, and the team may suffer a little. It is a bit too early to make the call on Ohio State.
6. Iowa State Cyclones
Most of their players will be back for the 2021 season, which is excellent. Iowa State is a big contender for the Big 12, and they are training to be a playoff team.
7. Cincinnati Bearcats
With their Quarterback returning for the 2021 season, this team is imposing. They will more than likely be in the top ten when the season starts.
8. USC Trojans
USC played six games last season. It is hard to gauge how well they will do this coming season.
9. Texas A & M Aggies
Texas A&M is a great team to watch. This team is losing several linebackers, which may be a cause for concern. The quarterback situation is pressing the Aggies to choose who it will be.
Related Article: Highest Paid Soccer Players in the World
10. Indiana Hoosiers
The Hoosiers are losing one key player. The Hoosiers have a great offense, but the defense needed work last year. If their defense gets more robust, this team could excel. Their first home game is against Idaho.
11. Notre Dame Fighting Irish
With only four returning players, the 2021 season still looks good for the Irish. Many of their departures are yet to be confirmed.
Notre Dame may be a decent team this upcoming season. It is a little too early to tell.
12. Florida Gators
Last seen at the Orange Bowl, this team can go far in 2021. There is a lot of potentials there.
13. Miami Hurricanes
With their opening game for 2021 being against Alabama, the Miami Hurricanes have a lot to prove.
Three defensive linemen may go to the NFL draft. One task for the team would be to strengthen the quarterback position.
Related Article: How to Know the Value of Basketball Cards
14. UNC Tarheels
In 2020, the Tarheels of North Carolina were contenders for the ACC title. They are losing four offensive stars, however, and the defense was weak as well.
15. Texas Longhorns
The Longhorns have a few secret weapons and may surprise everyone this 2021 season. Strengthening their defense is vital to win over 8 games.
16. Wisconsin Badgers
The last time the Badgers were seen was the Rose Bowl last year. They lost to the Oregon Ducks by one point.
17. Arizona State
Due to their shortened schedule, Arizona State played four games last season. The team looked great and could have won the Pac-12 title. This season, they are contenders as well.
Related Article: Best Way to Pay Off Debt
Which College Has the Best Football Team?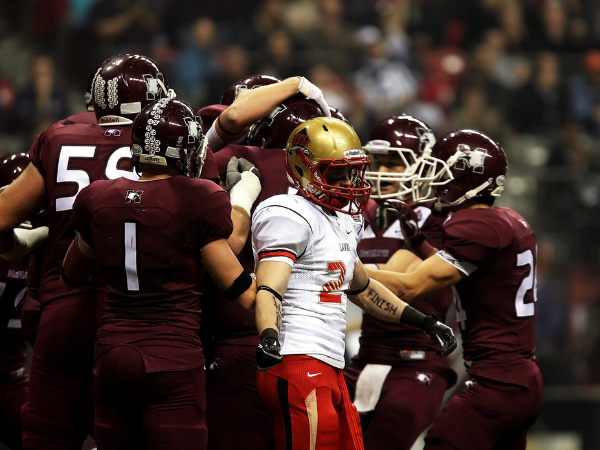 The 2021 college football season is going to be an exciting one. There are a lot of solid teams and conferences this year. However, what college has the best football team?
Since the Alabama Crimson Tide won the National Title, they're a considerable possibility. Some teams, such as West Virginia, could come out of nowhere and be championed as well.
Summary
College football is an exciting time of year, and seeing the teams in the preseason can determine a lot. All of these teams want the National title. Get ready because the 2021 season is going to be memorable.