Best CBD Treats for Pets on Amazon
If there is anything all pet owners crave in our fur friends, it is the ability that they could be able to tell us how they feel. When your dog or cat is in pain, the best thing you can do is watch and check for cues. Thanks to the special training of vet doctors that enables assessing what might be wrong with them.
Discovering what is wrong is one thing. Effectively treating the cause of the ailment is another. This is where CBD pet treats come into play.
Vet doctors prescribed treatment most of the time may be less effective than expected. They can't be blamed because that is all the system can offer, likewise, in the area of human treatment.
You must have heard of the wonders of CBD from people. Probably you are one of them and have been wondering if the same potency can be replicated in your furry friend with CBD treats.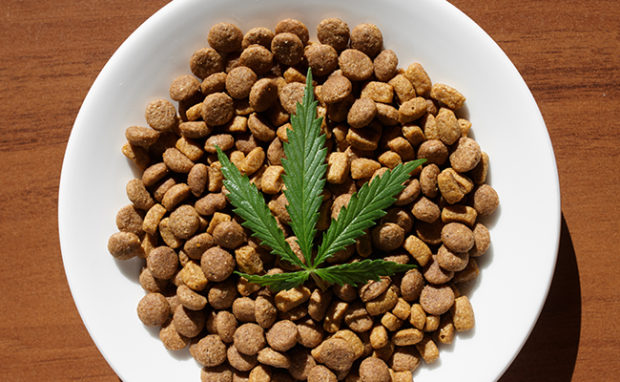 Stop it! In case you are thinking of giving your dog or cat some CBD dosage from your personal CBD treat. Pets are very reactive to THC, and most manufacturers of CBD products have been discovered to falsify information on their labels.
This is why there are specially formulated CBD treats for dogs & cats which you can use to treat and improve your quadruple friend's health. They even come in tasty flavors just for pets, like peanut butter flavor!
Why You Should Try CBD Treats for Your Dogs & Cats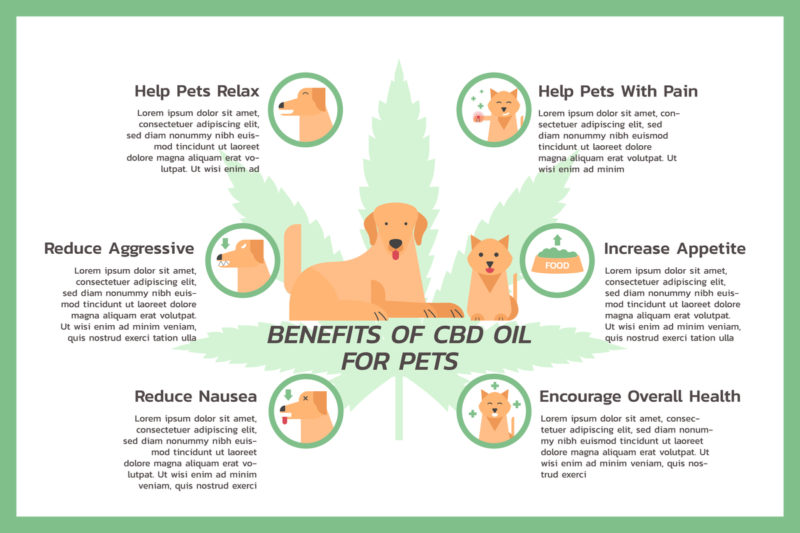 Maybe this is the first time you are hearing about CBD treats for pets or unaware of their use in alleviating human health conditions at all.
CBD represents Cannabidiol, a substance found in the Cannabis plant. Relax, it is true that marijuana gets you high. But the high is caused by another substance in the cannabis plant known as THC (Tetrahydrocannabinol).
Hemp is another cannabis plant with little THC that is not enough to get your dog and cat high. Instead, dog CBD treats only provide benefits for your pets. And in addition, it comes with full spectrum CBD oil that is responsible for the healing effect of CBD treats.
Some of the Health Benefits of Using CBD Dog Treats and Cat Treats Include;
Alleviation of anxiety and stress

Treats seizures and epilepsy

Improves appetite

Reduces chronic pain and arthritis
Although the Farm Bill signed by the United States president in December 2018 permits the cultivation and use of hemp-derived CBD for medicinal purposes.
The bill also gives autonomy to states to decide on how CBD is used and cultivated in their territory. That is not the only problem. Veterinaries in all states are not allowed to discuss or prescribed CBD treatments for patients.
There are, however, veterinaries who believe in the potential CBD.
Interested? Here are our picks for best CBD dog treats:
DOG TREAT – SOFT CHEWS 3MG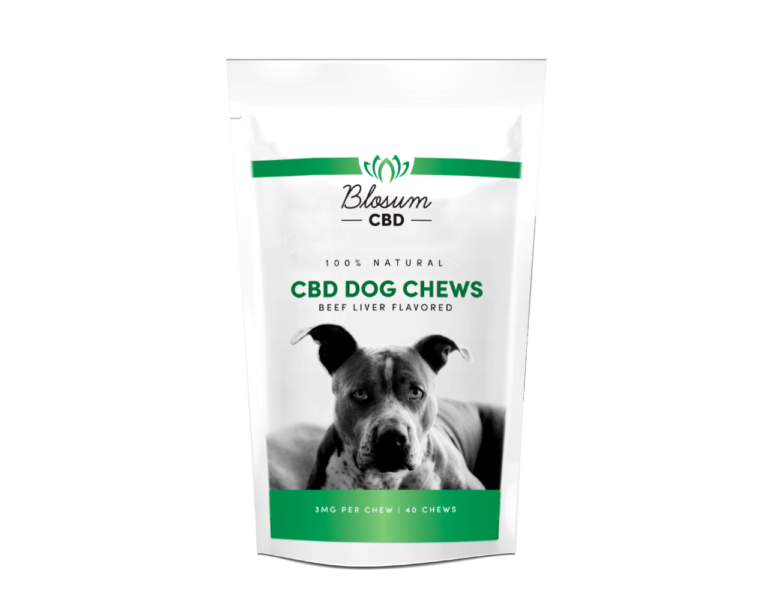 This CBD dog treat is made from non-psychoactive, certified organic, non-GMO hemp with no pesticides, herbicides, solvents, or chemical fertilizers.
They are laboratory tested to ensure safety and potency, so you can rest assured that you are buying the CBD soft chews available!
Ideal for treatment of:
Free Shipping
Organic Hemp
Separation anxiety
Anxiety from noises
Flights, Car rides
Mobility issues
Arthritis
Digestive system and nausea
Aging and wellness
Skin and coat renewal
Fur loss
Learn more about Blosum CBD's Organic Products; Get 30% off CBD; use code INQ21
Mylo Dog Anxiety Relief Calming Treats for Dogs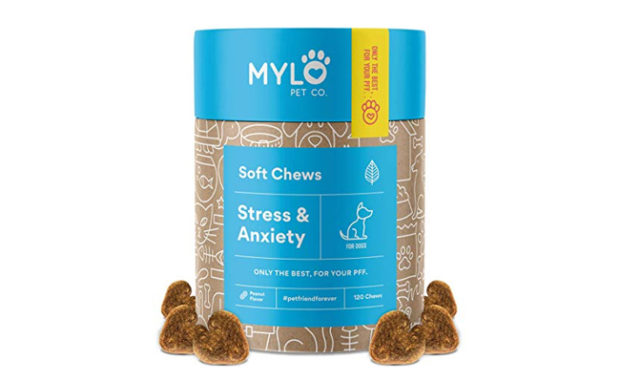 These organic CBD dog treats manufactured by Mylo (short of My Love) is formulated to treat dogs' anxiety. Dogs are more likely to become anxious when they don't have you around. Such as when you lock them in the room to go to work. The Anxiety Relief Treats calms them till you return, and since the manufacturer used hemp oil for dogs, you can be sure it is not psychoactive.
Aside from the Hemp-derived CBD Oil, its other ingredients also offer health-beneficial effects for your cute dog. The L-Tryptophan, for instance, helps to keep your dog in a happy state till you return.
Do not be scared when you check the label and see Skullcap as one of the ingredients. It is indeed an herb capable of calming nervous and irritated dogs, and it can also help dogs recovering from trauma without any need for therapy.
Natural Doggie Organic Hemp Infused Coconut Oil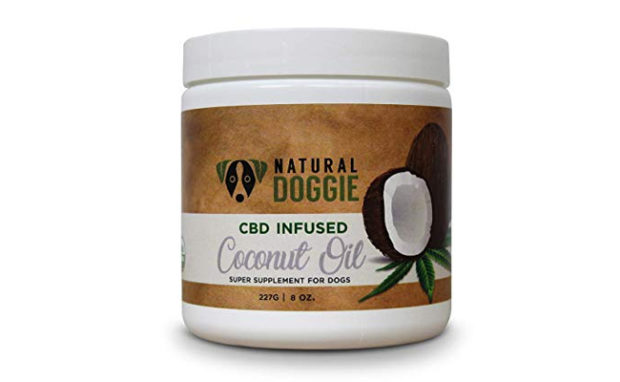 These are CBD dog treats that comes packed with coconut oil. The CBD constituents can alleviate joint pain, relieve anxiety, and at the same time ensures your dog's sound health and happiness.
The coconut oil can facilitate dogs' digestion, protect them against diseases and improve their skin and furs. Your pet will also experience lesser skin allergies and itching.
You can infuse your dog cookies with it and worry less about your pet developing any health complications from its use. All of the used ingredients are 100 percent natural.
CeeBeeDoo Dog Treats with Hemp Oil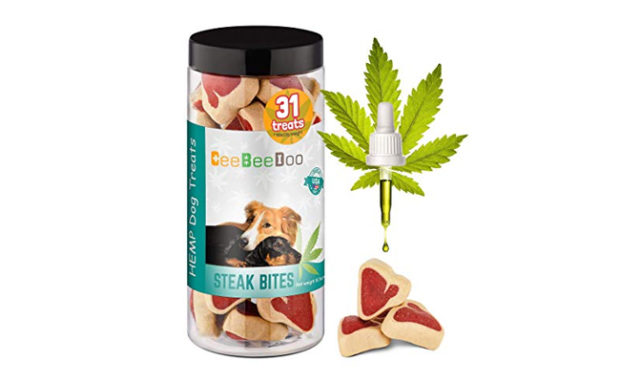 Your dog will love these CBD dog treats made of bacon and cheese. They are tasty and infused with hemp oil. They can also help improve your dog's seizure, arthritis, stress, and anxiety, among other benefits of CBD derived from the Hemp plant.
There are low calories per treat, thereby unlikely to get your dog fat or overweight.
Perfect for training dogs, such as being used as a reward when they do something you expect. You can also use these CBD dog treats to announce your arrival every time you return home and throw them a bite as a reward for running to welcome you.
Related Articles
Hemp Oil Dog Treats, Hemp Dog Chews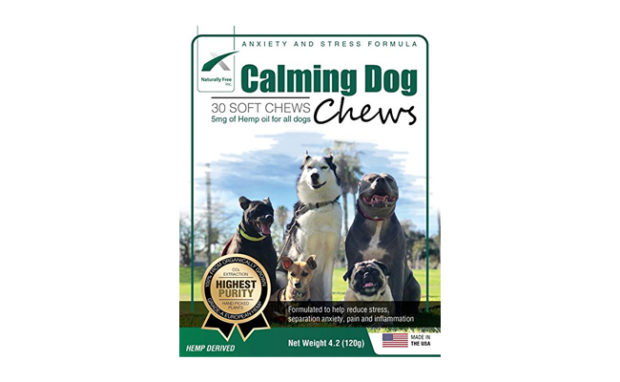 Thinking of taking your pet on a vacation trip or to the vet, this calming treats for dogs will help you keep your canna pet happy and relieved throughout the journey. The 30 soft chews in each product pack can be fed to dogs of all ages ― the best treats for puppies.
It is not one of the best CBD dog treats on Amazon for no reason. It also contains flaxseed and vegetable oil that offers additional health benefits for your pet, and they can improve pets coat and stress.
Positive Hemp Oil for Cats and Dogs, Essential Oil Blend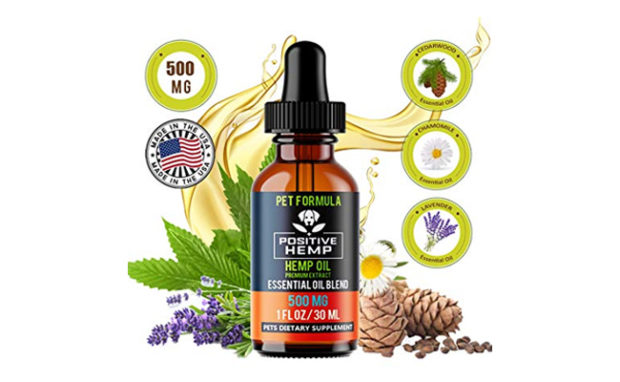 It can be used as calming CBD treats for cats and dogs with the combo of the health potency of its constituents. Recommended for use if your feline pet is experiencing any pain whatsoever. Be it muscular, joint, or chronic pain.
The omega nutrients can also improve your pet's appearance. The coat and fur will look more attractive.
NaturVet – Hemp Hairball Aid For Cats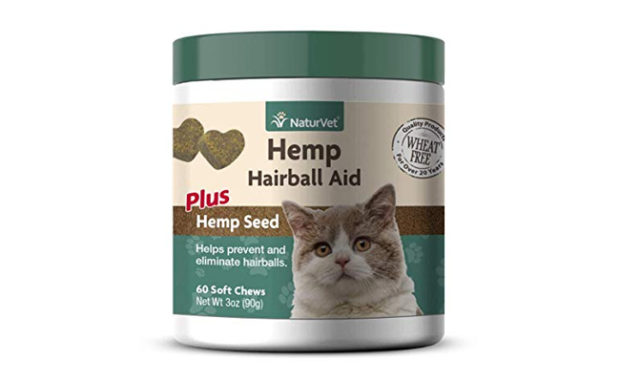 Well, this is not a typical CBD cat treats but tastes like one. Each package contains 60 soft chews. You are expected to give your cat 2 chews per day. Make sure that the cat is at least more than 12 weeks (3 months) old.
This CBD oil treat prevents hairballs by aiding its passage through the alimentary canal to prevent buildup. The product is wheat-free and formulated using hemp oil for cats that do not contain the psychoactive substance of the cannabis plant.
The treats may be big for your canapes to eat, if you discover this, crunch them. You may also add it to the cat's food instead.
Disclaimer: Is CBD Legal?
Hemp-derived CBD products (with less than 0.3 percent THC) are legal on the federal level. These statements have not been evaluated by the Food and Drug Administration. This product is not intended to diagnose, treat, cure or prevent any disease and products have not been FDA approved. You must be at least 21 years old to purchase these products. Talk to your physician or medical doctor for additional information.
Published June 11, 2019; Updated October 7, 2021.