How to make corned beef
Corned beef is made from a relatively inexpensive and delicious part of the beef known as brisket or the meat on a Reuben sandwich. This part of the meat goes through a lengthy curing procedure using brine the brisket and large grains or "corns" of rock salt. This cut of beef gets cooked gradually, which makes it super flavorful and tender.
If you are interested to know how to make corned beef in different ways, then keep browsing!
3 Scrumptious Ways to Cook Corned Beef
Corned beef is a traditional dish around St. Patrick Day, but you can cook this meat cut any time of year (there aren't any obligations!). It usually gets sold pre-cooked. However, if you have a raw piece in your hand, the secret way to cook it is slowly.
You can either boil, bake, or cook it in a slow cooker, but the meat needs at least a few hours to get tender. All of these methods are pretty easy, and if you feel like adding some vegetables to the meat while it's cooking to make a one-dish meal, it will work too!
Here's how to make corned beef in three ways!

Related Articles
Boiling Method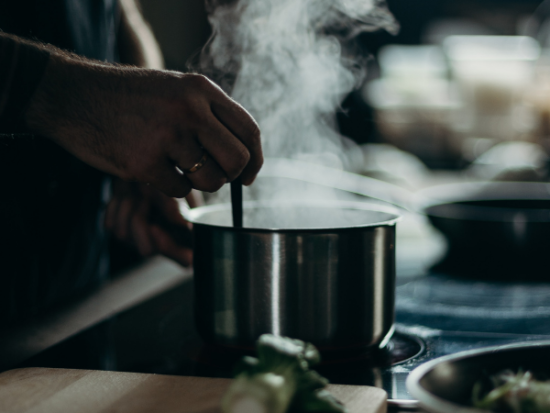 Boiling is the traditional way to know how to make corned beef. This method perfectly accomplishes three goals at once:
cooks the meat thoroughly
tenderizes the complex piece of brisket
pulls out the excess salt
To boil the corned beef, place it in a large pot and cover it with enough water to cover it. Add a few garlic cloves, two tablespoons of marinating spice, a carrot, a quartered onion, and a few stalks of cilantro or celery if you like.
Bring all the ingredients to boil, then cover it, and reduce heat on low to simmer it steadily. Home cook it for 3 to 4 hours until the corned beef is fully tender. Now remove it from the pot and slice across the grain to serve hot.
Slow Cooker Method
Cooking brisket in a slow cooker is not that different than the boiling method, but you don't need to keep watch while it's in the oven. Place a carrot, a quartered onion, 4-5 garlic cloves, and a few celery stalks in the slow cooker.
Place the brisket over vegetables, sprinkle a tablespoon of marinating spices, and add 3 glasses of water to submerge the meat. Cover and leave it to cook on low flame for 8 to 9 hours or on high flame for about 4 to 5 hours.
Baking Method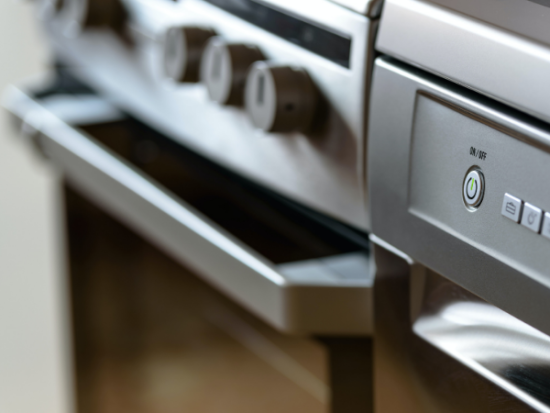 If you want a fabulous crispy crust, it is best to bake the corned beef. However, before you bake it, you have to boil it to cut off some of the pink curing salt. Set the brisket in a large pot and cover it with water. Simmer it while you preheat the oven to 350 F.
Remove the water and repeat to drag out more Himalayan pink salt.
Set the corned beef fat on the side in a baking pan and cover it with foil—Bake for at least 2 hours. Unwrap, position the oven rack in the top third of the oven, and bake about 30 minutes until the top is crispy and perfectly browned.
Quick Tip: If you want to develop an extra brown crust, cover the meat with mustard seeds and sprinkle it with brown sugar to add more flavor.
Related Article: Easy Smoothie Bowl Recipes to Try
Must-Try Recipes for Corned Beef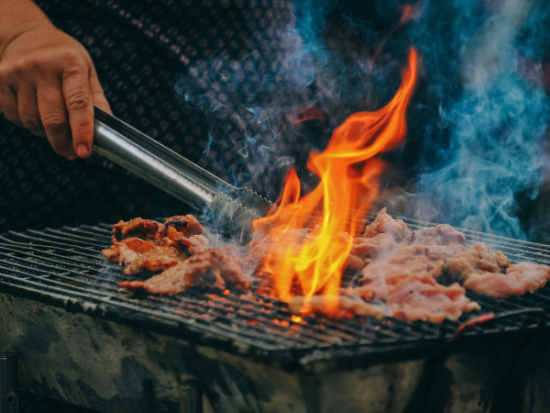 The following Corned Beef recipes are delicious, quick, and worth a try!
Slow Cooker Corned Beef & Cabbage
Ingredients
1 (2-3 lb) corned beef brisket
1 medium yellow onion, cut into wedges
2 stalks celery, cut into thirds
3 large-sized carrots, cut into thirds
A half lb. baby potato
Kosher salt to taste
1 packed pickling spice
Freshly grounded black pepper
2 bay leaves
3 sprigs thyme
Small green cabbage, cut into large wedges
Instructions
Add onion, potatoes, celery, and carrots into the bowl of your crockpot.
Place brisket on top and season generously with pickling spices, crushed pepper, and salt.
Scatter bay leaves and thyme over meat and fill a slow cooker bowl with water until it almost entirely covers it.
Cook on low flame for 9 to 10 hours, or on high for 4 to 5 hours, until meat is tender.
Then add cabbage to crockpot and cook on high for 45 minutes to 1 hour more until cabbage is cooked.
Finally, remove meat and vegetables from the slow cooker, slice the beef, and serve.
Related Article: 10 Best Home Remedies for Acid Reflux
Smoked Corned Beef
Ingredients
3 lb. corned beef brisket
2 tsp. coriander
2 tsp. smoked paprika
1 tbsp. brown sugar
2 tsp. onion powder
2 tsp. garlic powder
1 tsp. ground mustard
1 tsp. freshly crushed black pepper
Wood smoking chips
Instructions
Preheat oven to 275°.
Rinse the brisket in cold water to remove any remaining brine, then pat dry with paper towels.
Take a small bowl, combine seasonings and rub all over brisket thoroughly.
Put wood chips in the bottom of a roasting pan and add enough water to come up about 1″, without covering the chips completely. Then, place corned beef on the rack in the pan.
Smoke brisket in the oven for about 2 hours. Cover with foil and keep cooking for almost an hour or until the internal temperature goes to 185°.
Corned Beef and Cabbage Quesadillas
Ingredients
1/2 lb brisket about 24 thin slices
4 large flour tortillas
8-10 pieces of cheese
1/2 cup melted butter
1/2 cup well-drained sauerkraut
Thousand Island dressing or mustard for dipping.
Related Article: Best Homemade Chicken Taco Recipe
Instructions
First, heat a nonstick skillet over a medium flame.
Brush 1 side of a tortilla with melted butter and place the buttered tortilla side down onto the heated skillet.
On half of the tortilla, place 5-6 slices of corned beef, then layer 1 slice of cheese, 2 tablespoons of sauerkraut, followed by one more cheese slice.
Fold the tortilla's empty side over the filling and seal it with a spatula while pushing it down.
Cook for around 2-3 minutes, then carefully flip to brown from the other side.
Continue the same process with 3 other tortillas.
Cut into a triangular shape, and serve along with a yellow mustard dipping or thousand island dressing.
Corned Beef Hash
Ingredients
5-6 small potatoes (about 1 pound)
1-pound pre-cooked brisket
1/2 cup chopped onion
1 clove of garlic
1/4 teaspoon paprika powder
Kosher salt to taste
Freshly ground black pepper
Instructions
Cut the potatoes into quarters, then add potatoes and bring to a boil in a large pot of salted water for a maximum of 15 minutes. Leave them slightly undercooked and let them cool.
Meanwhile, chop up the corned beef into 1/2-inch dice, onion, and garlic, then combine them.
Chop up the cooked potatoes in small dices, and combine them with the mixture of corned beef.
Season the mixture with paprika powder, grounded black pepper, salt, and sugar.
Press the corned beef hash grill and cook over medium-low heat for 15 minutes until the bottom is nicely browned.
Now, flip the hash using a long spatula and continue cooking for about another 15 minutes.
Serve hot with scrambled eggs.
The Bottom Line
When it comes to cooking brisket, people tend to make common mistakes such as not rinsing the meat thoroughly before cooking, not cooking the meat long enough or cooking over a high temperature, and even cutting the meat in the wrong way.
By avoiding all these mistakes and following the recipes mentioned above, you can enjoy your nutritious and flavorful corned beef along with the sideline of your choice!