8 best uses for vinegar
The seemingly endless uses for vinegar makes it a necessity in any household. From being a delicious, tangy ingredient in many dishes to being a multi-purpose cleaner, it can be found in almost all grocery and convenience stores worldwide. There are also over a dozen types of vinegar made from fermenting alcoholic liquids and foods.
If you're wondering what to do with the gallon of vinegar sitting on your kitchen pantry, there are dozens of surprising ways in which you can utilize this fermented liquid. Take a look at some beneficial uses for vinegar of all kinds down below.
What is vinegar made of?
Vinegar is made by fermenting alcoholic liquids. This results in a product that is packed with acid and, in turn, tastes sour and sometimes bitter.
The alcoholic base gives the uses of vinegar its distinctive color and taste, but other added ingredients may change its acidity level and flavor. Due to its long fermentation process, vinegar doesn't go wrong. It can be kept indefinitely.

Related Articles
Vinegar with a higher acidity level may change in color or have sediments settle at the bottom after long periods of unuse. That doesn't mean it has gone wrong. You can just shake it up or remove the sediments by filtering them out using a paper coffee filter. Keeping a tight lid on the bottle will help keep the smell away from your kitchen area after usage.
Types of vinegar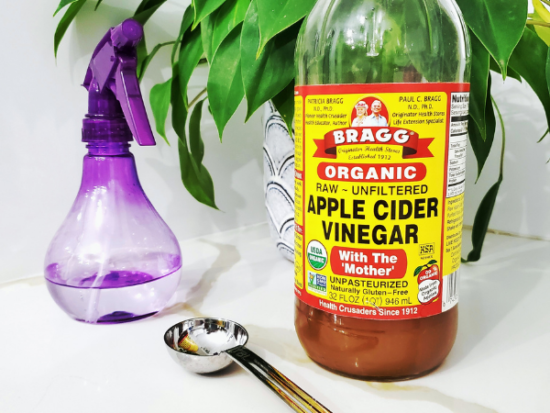 There are many types of vinegar. They usually vary in the alcoholic base used to ferment them. Their colors and sediments may also look different. Some prefer lighter vinegar as an ingredient or a salad dressing (usually with olive oil).
In contrast, others look for more robust solutions to use either as a food additive or the uses of vinegar to clean and remove tough stains in various apparatuses.
Some of the most common uses of vinegar is distilled white vinegar (made from grain), apple cider vinegar (made from apple juice with yeast and bacteria), balsamic vinegar (non-fermented alcohol but made from pressed grapes aged in oak barrels), rice vinegar (made from fermented rice wine), and cane vinegar (made from the syrup of crushed sugar canes).
8 uses for vinegar
You may have already heard that white vinegar is effective as a cleaning agent. Other types of vinegar are helpful for this, but some are not as readily available as the distilled kind often sold at stores. Vinegar uses don't just end there — they can be used in so many things! Check out eight possible ways to put your uses of vinegar to good use.
Related Article: Best States to Live In 2021
Use as a kitchen cleaner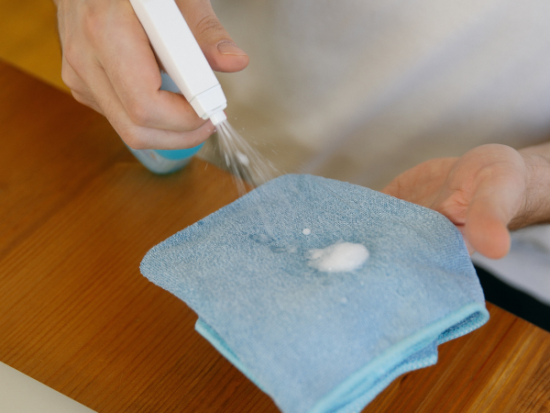 There are so many kitchen appliances that can be cleaned using vinegar. Your automatic dishwasher can use it as a rinsing agent for places and utensils. Your sink drain and garbage disposal that are clogged with junk and mineral deposits can also be unclogged.
Coffee makers can be cleaned by filling the reservoir with vinegar and running it through a brewing cycle. Grease and oil stains can be removed by mixing 1/4 cup of baking soda, vinegar, and lemon to clean pots, countertops, and even the insides of your refrigerator and microwave.
Remove stains in clothes and laundry.
Vinegar has so many laundry-related uses and has been used for centuries. It is often used to remove food and liquid stains or stains from perfumes and deodorants. Soaking white cloth in vinegar will also help brighten its whiteness again.
You can also use it to get rid of towel mildew. In a big bowl or basin, pour a cup of vinegar mixed with water, soak the clothes, then launder with detergent as usual. Don't use hot or boiling water as this can damage the cloth material. Use tap or warm water instead.
Related Article: Things to Know About Outdoor Equipment
Haircare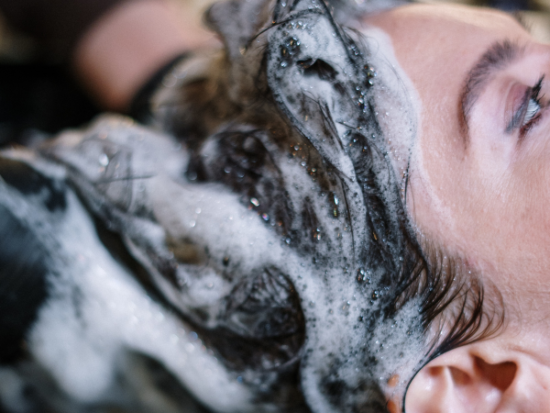 Conditioner and other hair care products can build up over time, even if you scrub your scalp thoroughly. Apple cider vinegar is an effective and cheap clarifying solution that can remove this buildup in just one wash.
Mix one to two tablespoons of vinegar with one cup of water. Don't boil or use hot water as this can be damaging to the roots of the hair.
Pour in a spray bottle and spritz all over your scalp and locks. Let sit for a few minutes, then rinse, condition, and dry as usual. This mixture can also be used to treat dandruff and flaky scalp.
Car cleaning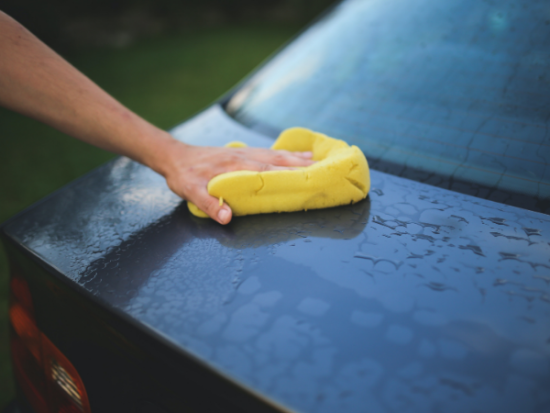 Does your chrome car handle look a little dull? Nothing a little vinegar spray can't fix. Make a solution of vinegar and water and spray it all over your car's stainless steel parts. Let it soak for a few minutes, then buff off with a polishing cloth, sponge, or even just paper towels.
A stubborn bumper sticker won't come off? Do the same thing. Soak with undiluted white vinegar for a couple of minutes, and those weird sticky residues will come right off. Wiping down your windows and windshield with vinegar will also keep them frost-free during the winter.
Pet uses for vinegar
One of the best uses of vinegar is an effective anti-flea solution. If you want to get rid of those nasty little pests, simply apply a mixture of one part water to one part apple cider vinegar to their coat after bath time.
The smell may be unpleasant to them, but it is safe and effective. The pungent odor should go away once it dries, but you can also spritz your furry buddy with a pet-safe cologne. Some veterinarians recommend using apple cider vinegar to treat itching or hot spots, just not open wounds.
Related Article: CBD Pet Treats on Amazon
All-purpose cleaning spray
Get rid of your chemical cleaning products and go natural by the uses of vinegar instead. It can clean everything from toilet bowls to wood desks to granite and marble floors to tile cracks to carpet stains to water ring to soap scum on bathroom counters and floors.
Mix equal parts vinegar and water and use a mop or soft cloth to wipe everything down. A showerhead, faucets, and other similarly structured tools can be cleaned by pouring the vinegar solution in a plastic bag and leaving it to soak for a few hours or overnight.
Keep cut flowers fresh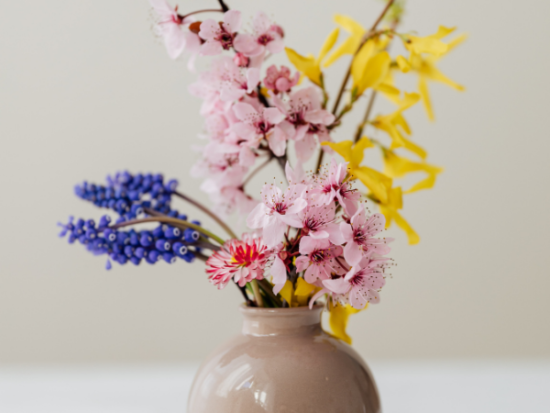 If you ask a casual or professional gardener, there are all kinds of ways to preserve fresh-cut flowers. Some swear by changing the water regularly. Others add in random stuff like aspirin, sugar, bleach, and others.
A typical mixture for keeping your flowers fresh for longer adds a few tablespoons of vinegar and equal parts of sugar to the water inside your vase. Remove rotted stems and blooms and change the water when it starts to become cloudy. Keep flowers in a well-ventilated area of the house.
Natural weed-killer
Full-strength vinegar is strong enough to kill weeds in the driveway just like any other pesticide. Instead of poisoning your lovely garden with harmful chemicals that you may very well breathe in, opt for the natural weed-killer instead.
Vinegar is also strong enough to kill your plants, so don't spray it with a hose just yet. Mix a few tablespoons of white vinegar with equal parts water and add dish soap and salt, but the last two are optional. Try spritzing it directly onto the weeds or using a wide paintbrush to brush it onto the roots and leaves. For best results, do this in dry, sunny weather because the vinegar needs time to dry and work its magic on weeds.
Related Article: Should You Buy Ethereum Right Now?
Summary
The benefits and uses of vinegar are practically endless. Who knew something edible could be used to clean everything in your house? Not only that, but some types of vinegar are also good for the body and could potentially have health benefits. For example, apple cider vinegar has been steadily on the rise as one of the top supplements in recent years.
Apple cider vinegar and rice vinegar are believed to regulate blood sugar levels, lower bad cholesterol, improve heart health, treat skin conditions, and burn fats. Many people and cultures have sworn by these fermented liquids for generations, but medical experts cannot confirm these health claims. Whether or not you plan on using vinegar as food or a cleaning agent, its many uses prove that it is something you need to keep stocked in your kitchen.