Best Lip Balms on Amazon
Many of us find Amazon lip balm products without knowing the benefits they provide. In reality, a lip balm can be much more useful than you realize. Lip balms on Amazon are more especially useful when you live in a cold area.
So, if your home town tends to be cooler than warm for the most part of the year, you might want to have a lip balm at the ready.
If you have the tendency to have cracked and chapped lips, this is where a lip balm is most helpful. If you're concerned with beauty, makeup, and skincare, you shouldn't disregard lip balms either.
It can also give your lips a much fuller, shinier, more attractive look. Although the aesthetic is just the icing on the cake.
CBD Topicals for Dry Lips
100% USDA Certified Organic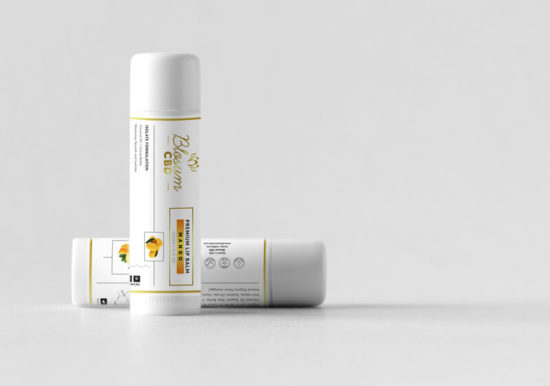 This lip balm by Blosum has a higher CBD content than other cannabidiol-infused lip balms. This is to ensure that your lips receive the proper hydration and nourishment it needs.
With 100 mg of CBD isolate, it provides a clear protective coat on your lips.
This lip balm contains cannabidiol oil, shea butter, cocoa butter, vitamin E, and organic almond oil. It also comes in mango and mint flavors. These ingredients were specifically chosen with your lip's health into consideration.
100% USDA Certified Organic
Our USDA Certified Organic Herbal Botanical Salve is an all-natural blend of premium botanicals infused with 500 mg of pure CBD. This herbal salve promotes healthy skin by preserving its layers and regenerating its growth. It is expertly formulated with the finest ingredients.
The Best Lip Balms on Amazon
Not only do you want to show off your pout, but you want it to look and feel great too. So what are the best lip balms on Amazon? Read this list of favorites for a new generation that loves moisturizing their lips as they care about their skin! Here are the Amazon lip balms you can shop for right now.
Best Organic Lip Balms
Best Seller
You can purchase Burt's Bees Moisturizing Lip Balm for $6.29 on Amazon. The Burt's Bees Moisturizing Lip Balm is made of 100% natural ingredients. It doesn't come with parabens, phthalates, petrolatum, or SLS.
It is filled with are Beeswax, Vitamin E, and a hint of peppermint oil, giving your lips the proper hydration and nourishment.
The peppermint oil also makes the lip balm burst with minty freshness, which makes it more comfortable to wear if you have cracked or chapped lips.
Pros:
– 100% natural
– It's a recognizable and reliable brand
– Great scent
Cons:
– The minty flavor might be too overbearing to some
Best Medicated Lip Balms
Best Seller
If you want to opt for this Amazon lip balm, you can buy it on the site for $7.50. The Aquaphor Lip Repair Stick was specifically designed for those who want a quick repair for their dehydrated lips. A stick is made of Shea butter, jojoba oil, vitamin C, E, & provitamin B5, among others.
It has been clinically proven to relieve a dehydrated lip's dryness which makes it an essential lip care product for you if you're prone to this.
This amazon lip balm is a best seller on the site, and it currently sits at a 4.6 rating out of 5.
Pros:
– Clinically proven to relieve dry lips
– Prioritizes function over aesthetics
Cons:
– Can be too greasy
– Has a noticeable "heavy" feel to the lips
Amazon's Choice
This lip balm can be bought for only $2.84 on Amazon. This medicated lip balm by Blistex is noteworthy for not only being able to relieve dry lips, but also act as a sunscreen.
It comes with certain ingredients like oxybenzone, padimate, and dimethicone that makes it very protective. Its easy application feature also makes it comfortable to apply.
Pros:
– Added sunscreen capability is a bonus
– Very affordable
– Useful for any seasons
Cons:
– May have a more off-putting taste compared to other lip balms
– You may have to constantly reapply for it to be effective
Best Long-lasting Lip Balms
Amazon's Choice

The 8-pack lip balm gift set can be bought for $8.99. This Amazon lip balm gift set comes with 8 sticks for four different flavors: green tea, peppermint, pomegranate, and vanilla.
It is as appealing as it is useful. It is made of 100% certified natural ingredients, which means no petroleum, any unwanted chemicals, gluten, or parabens.
This lip balm is highly recommended for those with sensitive lips. It is the perfect oral care for men grooming, for women, and children.
Pros:
– The variety of flavors is fantastic
– Great scents
– Highly effective
Cons:
– Its gentle offering may not be enough for some with less sensitive lips
Best-Rated and Affordable Lip Balms
This is one of the more affordable options when it comes to Amazon lip balms. You can buy this item for $2.94 only. The ChapStick lip balm has an ultra-hydrating formula, laced with 11 moisturizing ingredients which include aloe vera and vitamin E.
It is proven to soothe and soften lips for up to 8 hours after applying. On top of being a lip moisturizer, it can also act as a lip sunblock.
The chapstick comes in two flavors: original and green apple.
Pros:
– Highly affordable
– Very comfortable on the lips
– This is a brand people recognize and trust
Cons:
– Lack of options when it comes to flavor
This cheap option can be purchased for only $1.62 on Amazon. This medicated classic lip balm by Carmex is specifically made to heal broken, flaky, cracked lips to the point of unbearable.
Many people experience this in cold temperatures, and this medicated lip balm is the perfect solution for this.
The lip balm comes with a camphor and menthol solution which allows for more rapid and noticeable healing. On top of that, this lip balm, though from a very top brand, comes very cheap.
Pros:
– Made for medication
– Very affordable
– Comes from a very reliable brand
Cons:
– The menthol may be too overbearing, sometimes even painful for some
Highest-Rating
You can buy the Dr. Dans Cortibalm lip balm for $19.14 on Amazon. Dr. Dans Cortibalm lip balm is one of the highest-rated lip care products on Amazon. This lip balm was made using a specific, patented formula that heals chapped lips brought upon by certain weather conditions, cosmetics, or sunburn.
It has been recommended by dermatologists to reduce inflammation caused by cold sores.
Among the few ingredients found on this lip balm are beeswax, petroleum jelly, mineral oil, and 1% hydrocortisone.
Pros:
– Dermatologically tested
– Highly effective
– More function, fewer bells, and whistles
Cons:
– This item is considerably pricey compared to other Amazon lip balms
Highest-rating

The ChapStick Classic lip balm is available on Amazon for $2.94 per pack. There are just certain moments when you can't just go wrong with the classics. The ChapStick Classic lip balm is a highly rated and widely recognizable lip balm.
This specific pack comes with 3 regular-size sticks of ChapStick Classic. There are three flavors to choose from original, strawberry, and spearmint.
The ChapStick Classic has been proven time and time again to be effective against dry, chapped lips.
This is the perfect companion to bring to combat against extreme weather conditions, among other unfortunate circumstances.
Pros:
– Highly trusted product
– Proven effectiveness
– Decent amount of flavors to choose from
Cons:
– Packaging mistakes. Make sure to get in touch with the seller should this happen to you.
When Should You Shop for Lip Balms?
Many people purchase professional beauty best sellers of all time. Yet, lip balm is one of the most overlooked items in this category.
People can shop for lip balms anytime they want. Although it is recommended against cold weather, it is proven that people can experience dehydrated lips due to hot weather as well.
With that in mind, lip balms can indeed be handy regardless of the season. To be safe, you might as well have one in your back or in your home at the ready.
It is better to have one as soon as you need them rather than to purchase one when you start feeling your lips being irritated.
Related Articles
What to Look for in a Good Lip Balm
There are a ton of things you need to consider when buying a lip balm, similar to how you purchase other makeup, skincare, and hair products.
First of all, there may be ingredients on a specific lip balm that you are allergic to, so be sure to watch out for that.
You also need to consider what you're going to use the lip balm for. Many use this item simply to keep their lips hydrated.
Others use it because they're prone to having cracked lips. A few also purchase lip balms because they live in a very cold area.
Whatever the case, you can find lip balms that will accommodate your needs so make sure to shop accordingly.
Shop for the Best Lip Balm on Amazon
It is most especially important to scarcely leave your home at a time like this. This is where Amazon comes into play.
Purchase Amazon lip balms instead of going out and risking yourself and your family to exposure. On Amazon, you'll be able to find a wide array of lip balms that can cater to your very needs.
The items listed above are separated into four different categories: best seller, Amazon's choice, cheap options, and highest-rated. Whichever one of those matters more to you, you should have no problems looking for the item you need on Amazon.
Final Thoughts
Just be sure to check out an item's description when shopping for Amazon lip balms, or any other products for that matter. Be wary of ingredients you may be allergic to, or sellers that tend to have faulty packaging.
Read the reviews of certified customers. They will have a first-hand experience of the item you are planning to purchase.
Shop wisely and responsively, be attentive to the things you choose to purchase, and you shouldn't have any problems.
Updated on March 8, 2021
As an Amazon Associate INQUIRER.net will earn from qualifying purchases.