Business Leads – How to Build Interest for Your Brand and Keep It Going!
All businesses want people to become interested in their products and businesses. This increases the chances that they'll get potential customers who will pay for their goods. Consequently, brands do all they can to promote themselves.
This is why we've seen billions of dollars poured into advertising campaigns every year. Yet, this doesn't guarantee that companies will yield results. If you're having the same problem with your business, then you may want to learn more about lead generation.
We will begin by talking about what it means to generate leads. As we go along, we will discuss more details about sales funnels and lead generation strategies. Fortunately, you can choose from a variety of free and paid methods, so you can find the best for your business.
What are leads for businesses?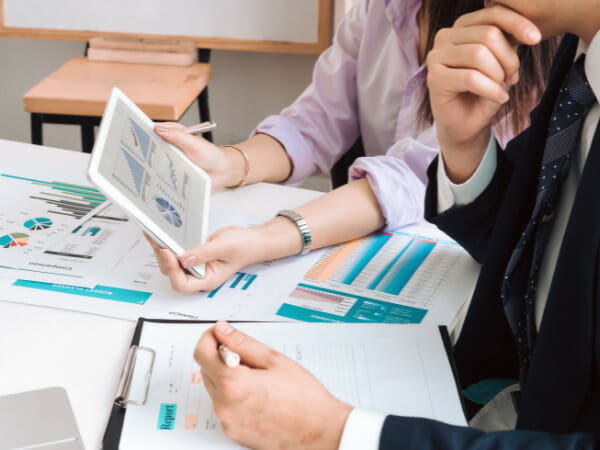 As mentioned, businesses want to spark interest in their goods and services. How can you say that people have an interest in your brand, though?
For example, do you want people to become aware of your products and services? If so, note that knowing about a brand doesn't always mean buying from it.
This is a common mistake made by many businesses. You won't get results simply by leaving advertisements and expecting to gain potential customers and businesses.
Instead, you should look at the customer experience as a journey, and it's up to you to guide them. Fortunately, there is one tool that can help you do that: a sales funnel.
How sales funnels help in generating leads
Keep that downward cone shape in mind when attracting more customers and sales. It all starts from the top, and you must guide people deeper into that funnel until they finalize a purchase.
Sales funnels usually have four parts: awareness, interest, decision, action. It's what guides the typical lead generation process, so you must be familiar with each one.
Take a closer look at each part of the funnel:
Awareness – Most funnels start at this stage as businesses inform potential customers about their brand. However, this doesn't mean that people want to purchase yet.
Interest – This is when customers want to have one of your products and services. Still, they may not be willing to spend for them.
Decision – Your prospective clients are at this stage once they think about buying your goods and services. This usually means they're at your product page picking stuff for their online shopping cart.
Action – This is the part of the lead generation process where your potential customers have finalized their purchase. They clicked the Checkout button and wired their payment. However, you're not yet done generating leads for your business!
What are the types of business leads?
You can classify leads based on what stage they belong on sales funnels. Knowing the different types of leads will help you organize your lead generation strategies. Read more about each one below:
Information qualified leads (IQL) are the ones that belong to the Awareness stage.
Marketing qualified leads (MQL) refer to the actions done by potential customers when they want to learn more about your brand. For example, you have an MQL when people send inquiries to your company's email address. This goes in line with the interest stage.
Sales qualified lead (SQL) comes when people start asking how to avail your products. For example, you get a service lead when potential customers request quotations regarding your products. SQLs belong to the decision stage.
Product or service leads happen when people show that they want to keep on buying your products or services, and they belong to the action stage. A person asking to buy a product after using a free sample is an example of a product lead. Meanwhile, someone getting a paid Netflix subscription after a one-month free trial is a service lead.
Read More: How Content Promotion Helps Marketing Campaigns
Why should my business generate leads?
Remember that you don't have to follow this format to the letter. Other sales funnels may have more or fewer steps, depending on the companies using them.
You should design your funnel in a way that will help you generate leads for your business. Feel free to adjust this template if your business has different needs.
If you may adjust your lead generation methods, then why do companies need it? First, your marketing needs clues on how they will promote your product.
As mentioned, you can't just spread ads and hope for the best. Instead, you will need to be sure about what your marketing campaign needs based on the stages of sales funnels.
Let's look at the Awareness stage as an example. This is the usual concern for startup businesses. If you have one, you're a newcomer in the market.
This means your main focus should be spreading the word about your brand. Back then, this meant plastering streets with your ads. We still have those today, but more businesses prefer posting their advertisements on the internet.
If you don't generate leads, your marketing team will have a difficult time forming the right strategies. As a result, you may end up wasting time and money on too much trial and error.
For example, it may try to reach out to people who haven't shown any interest in your brand. Since they have no clue about your company yet, this will probably fail.
On the other hand, it's better to generate sales leads from people who already know about your brand. In turn, your marketing team will have a smoother time selling your brand.
Generating leads helps your company grow.
Thanks to online lead generation, it's much easier to see how you can improve your marketing campaign. Nowadays, various tools deliver the real-time metrics you need.
For example, Google Analytics can show you how many people entered your website. Your website can also tell how many clicks your ads received.
Look at that data, and you may discover that you receive a lot of traffic, but none of them click on your products. As a result, many of them leave quickly, and your website earns a high bounce rate.
If you see this happening, you might want to find ways to gain more marketing qualified leads. Eventually, your campaign can produce those kinds of results.
Generate leads to continue growing.
Your company won't always perform at its best. Of course, you will do everything to keep this from happening, but such a decline in performance is inevitable.
Everything in the world changes frequently, especially because of the coronavirus pandemic. Let's use the typical workplace as an example.
Back then, people frowned upon working from home. Other countries haven't even thought it was possible. Because of the COVID-19 pandemic, we've seen a drastic shift.
Now, more people would rather do remote work than go back to the office. They've had a taste of the freedom it provides, and they don't want to go back.
Similarly, expect your brand to face such significant changes. Once they do, your current lead generation strategy will not be as effective as before.
This is why you must always find new ways to improve. Always be on the lookout for new trends occurring in your industry. You should also check the ones happening around the world.
After that, see if your existing strategy is still generating leads. If it isn't, then you may want to revisit each stage of your funnel. Figure out how those could keep on producing high-quality leads.
Sustaining your current growth isn't enough. Business is all about competition, so you can't settle with the status quo. It's not enough to have no problems with your strategy!
You should find out how it can produce even more leads. For example, perhaps you should find new prospective clients by expanding to other channels.
Alternatively, you may look for a niche audience among your existing customers. This will allow you to gain new leads without spending more time and money trying other methods.
Examples of lead generation strategies
The discussions about how lead generation works have gone long enough. It's time to go through the different ways you can generate leads:
#1. Search engine optimization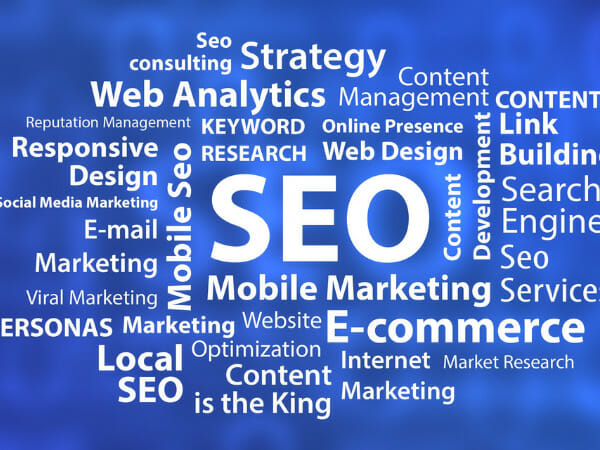 This is on top of the list because it's a must for small businesses and huge firms alike. Also, you can do this without spending a dime! What is search engine optimization, though?
It's when you adjust your content to increase its chances of appearing on top search results. You can do that by taking advantage of how search engines work.
Sites like Google have "search spiders" that analyze websites. The next time someone searches for something, Google will have enough information to provide the appropriate results.
It finds suitable choices by matching search queries with the sites that contain matching keywords. For example, if someone searches "cryptocurrency", Google would show results with the words "Ethereum" or "Bitcoin."
You can improve your SEO by finding out how people look for your brand. If you have a startup, see how people look for similar products and services.
Take note of the usual words and phrases they type on the search bar. Then, include them in your web pages in a way that they become a natural part of your content.
You could do this for free by conducting keyword research manually. If you have extra cash to spare, you can pay for tools and services to gather more leads for your business.
#2. Video marketing
People prefer watching videos to learn more about anything. It makes sense since it's more engaging to watch something with sound and motion rather than to read static text.
That's why most brands have YouTube channels nowadays. If not, they launch ads on the video-sharing platform. Yet, even this method isn't safe from the relentless and constant changes.
TikTok proves that people now prefer short-form videos that last roughly 15 seconds. It did this after it beat Google as the most visited website in the world!
As a result, social media websites started allowing short-form videos, even YouTube. Also, more companies use it to generate leads. Perhaps you should do it too!
Nowadays, it's a lot easier to create video content. You can find free tools to help you, and TikTok and similar platforms offer features for creators. Still, you must take the time to create the best content.
Make sure each video is short and sweet. They must convey their message concisely while engaging your target audience. You may want to hire professionals to help with this.
#3. Influencer marketing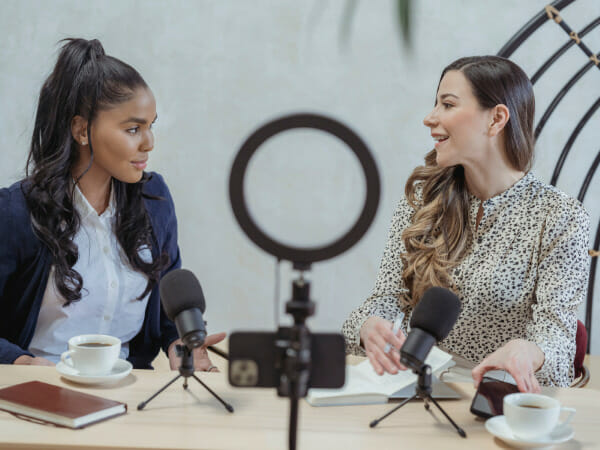 Thanks to social media, everyone has a shot at becoming famous. That's why you can find average folks with millions of followers on Facebook, Twitter, and YouTube.
The best part is that they can help you gain new leads for your business. They may encourage their followers to try your products and services.
Eventually, you could turn each one of their followers into a paying customer! Still, you should choose the right online personalities who can properly represent your brand image.
You may want to start by learning from your current customers. See if they watch online influencers, so you may know the people you need for the job.
This may not work if you cater to an older demographic. You might need to use other ways to generate leads in that case. For example, you may try a blog post strategy.
#4. Blog posts and sponsored content
Despite the popularity of video content, written articles remain strong as one of the best online marketing channels. That's because you can create blogs that fit almost any demographic.
If you need to generate leads from a wider audience, you may write with simple word choices and styles. Alternatively, a niche demographic may prefer technical jargon.
What's more, they're an easy fit for SEO. You could write articles in a way that satisfies the Google search spiders. You could even place links to your landing page.
However, you must remember the main goal of blog posts for lead generation. It's a long-term process of gaining the trust of future customers by providing them with relevant content.
In other words, you should publish articles with information that they would find useful. As they turn to you for valuable info, they gain a positive impression of your brand.
Your articles should promote your brand as a great example without becoming the main topic. Also, they must contain links to your landing pages.
As they gain a favorable view of your brand, they can easily visit your homepage. As a result, blogs can serve the Awareness and Interest stage of sales funnels.
Eventually, your blog posts should branch out to third-party websites. That's where they can become sponsored content by looking like the platform's regular content.
You should still indicate that it's a sponsored post. That way, people can immediately head to your website once you've sparked their interest.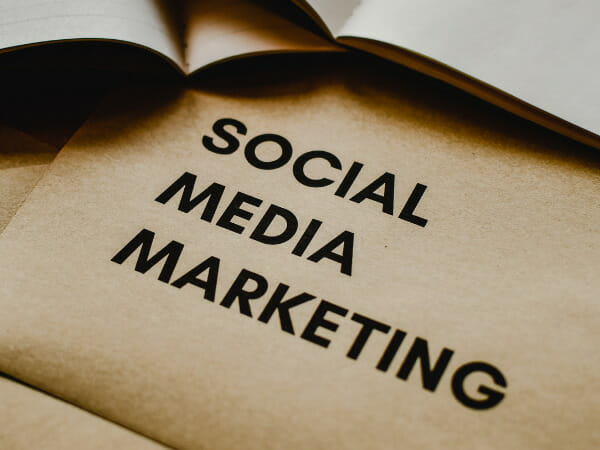 You might notice that social media relates to the previous lead generation methods. That's because social media marketing is such a versatile strategy.
You can start by creating a social media profile for your business. This will serve as a major landing page, so make sure it properly represents your brand.
After that, you must keep the profile up-to-date with what's going on with your brand. This is when you could apply the previous lead generation methods.
For example, you could post your latest blog posts in your news feed. If you have YouTube or TikTok clips, you may feature them on your business page.
As a result, it could boost your other lead generation methods. Is it any wonder why most businesses leverage social media for marketing?
Small businesses may find it easy to manage their social media marketing themselves. As they grow, they would probably need help from social media assistants.
In other words, large companies need to assign people to manage their social media accounts. This will make sure that arm of their marketing campaign has someone reliable working on it.
Final thoughts
Now you know what business leads are and how you can produce them. Based on the previous examples, you can see that businesses of any size can use these methods.
We haven't discussed all the available methods such as email marketing and online advertising. That's because there is simply too many to cover in just one article!
Fortunately, digital marketing agencies can manage your campaigns on your behalf. It's a huge task that you must only assign to the best, such as LeadAdvisors. See how it can help generate leads by clicking here.