High protein diet – the pros and cons
Without reading this article, resist the urge to jump on the high protein diet bandwagon. In this guide, we will discuss, in detail, the advantages and disadvantages of high protein foods.
Dieticians all around the globe are divided regarding the impact of high protein diets. Some are fans of foods high in protein, while others describe the diet as unhealthy and macabre. After reading this guide, you will be able to decide which school of thought is right or
An Easy Way Out for The Petes
It's a bright sunny day in Arizona, but to Pete Williams, it's just another dull day. He reaches for his iPhone XR on top of the dark-blue drawer, but he feels nothing. "Oh! I flung it away when the stupid alarm wouldn't stop", he said to himself. He pandiculated as he struggled to get up.
Pete is a 26-year-old obese programmer who has been stuck between registering for a gym program and coming to terms with his new fate. He sluggishly walked towards his phone, lying on his dusty tiled floor. He bent, gruntled, and picked it.
Standing straight, he stared at a picture he took during his 15th birthday like he was seeing it for the first time while adjusting his slacking brief. "Good old days," he said to himself. Back then, he was slender and full of life. He wondered if it was possible to become fit again without starving off or overtraining.
There are many Petes out there who are struggling to decide between gym training and hellish diets. A high protein diet will help you lose body fat mass and conserve muscle mass using a high protein diet plan.
What is a High Protein Diet?
A high protein diet is one in which one-fifth (20%) of the calories are derived from protein. To put this percentage into perspective, 12-16% of calories originate from protein in the average American diet to 20%. The recommended daily allowance (RDA) for a high protein diet is 0.8g per day.
This kind of diet was made popular in the 1960s by Dr. Irwin Maxwell Stillman, a physician. He created the Stillman diet, which is rich in protein, poor in fat, and contains zero carbs.
According to a book authored by Stillman alongside Samm Baker, the Stillman diet allows proteinous foods like beef, turkey, veal, non-fat cottage cheese, chicken, eggs, and fish. Stillman recommended that dieters consume six small meals daily instead of three big ones.
The diet got some negative PR when Karen Carpenter died of anorexia nervosa 16 years after adopting the Stillman diet plan. Her demise, however, has nothing to do with the diet. It was rumored that she dumped the diet before her death.
Advantages of a High Protein Diet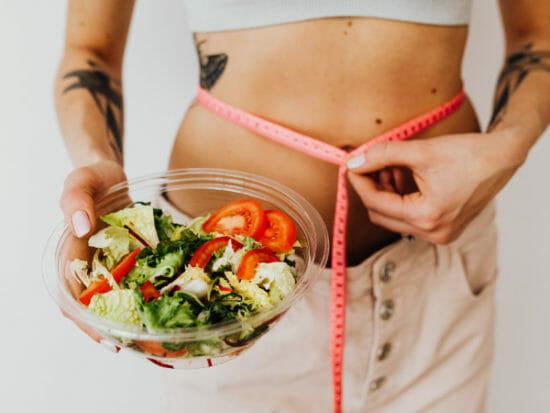 As we've stated earlier, a high protein diet helps you lose weight. We did not tell you the micro-benefits of a high protein diet that makes it a useful weight loss diet.
High Thermic Effect
Foods that require the body to burn more energy for digestion than eating are high thermic foods. By upping the body's metabolic rate, the individual burns more calories and enhances weight loss. A good example of a high thermic food is lean meat.
Reduction in Food Consumption
People get fat when they store more body fat than they can burn. On the flip side, weight loss occurs when food consumption is well managed, and the metabolic rate is increased. Sticking to this diet helps people feel full while reducing the number of calories they consume.
Reduction in Body Fat and Conservation of muscle fat
There is a difference between a healthy diet and an unhealthy one. A healthy diet enhances general health, while an unhealthy diet neglects overall health. A healthy High Protein Diet ensures that the dieters lose body fat, not muscle mass. Losing muscle mass will make an individual weak and unable to exercise. If a huge amount of muscle mass is lost, it can lead to death.
Disadvantages of a High Protein Diet
Often, good things attract unappealing consequences when done excessively. Some of the disadvantages of this diet are short-term, while others are long-term effects.
The short-term side effects of this diet include constipation, diarrhea, bad breath, and dehydration. The long-term risks include ketosis, malnutrition, kidney damage, and liver damage.
What does the research say about a high protein diet?
According to a Pubmed report on the role of protein in weight loss and maintenance, there is evidence supporting the positive role of a high protein diet in body weight loss programs. The most beneficial factor is preserving the body's lean mass, muscle mass. The short-term effect of high protein foods includes reducing body fat, waist circumference, and blood pressure.
As we mentioned earlier, the universal RDA for a high protein diet is 0.8g. The Pubmed report suggests that diets with protein of 1.2 to 1.6g are detrimental to the dieter's health.
Individuals with chronic kidney diseases should desist from these kinds of diets, as another PubMed report suggests that CKD patients are better off with a low-protein diet than a high kind. Low-protein lifestyles improve the well-being of forty CKD inpatients.
Is a high protein diet good?
A high protein diet is good for weight loss and conservation of muscle mass. The report shows that dieters need to be devoted to the diet plan to see positive changes, and eating more than 1.2g of protein can be harmful to the body in the long run.
What can I eat on a protein diet?
There are several types of high protein lifestyles, such as the Atkins diet. Some are heavy on the restriction of carbs, while others allow carbs with a low glycemic index. The Zone diet recommends 26% protein, 54% fat, 16% carbs, and 4% alcohol.
Examples of healthy protein sources include Greek yogurt, meat, fish, dairy products, and other sources of plant proteins.
What happens when you eat too much protein?
Too much protein worsens kidney and liver problems. The bad effects of excessive protein consumption include protein poisoning, ketosis, malnutrition, nausea, bad breath, indigestion, and death. It is not advisable to take more than 0.8 grams of protein foods daily. Protein from animal meat comes with unhealthy saturated fat, which can cause heart problems. Opt for plant-based protein instead of animal protein when going on a high protein diet.
What fruit has the most protein?
The fruit with the most protein is guava. Guava, also known as Psidium guajava, comes from the myrtle tree family. The report shows that a cup of guava contains roughly 4.2 grams of healthy protein. However, people with diabetes, irritated bowel syndrome, and bloating should avoid the fruit at all costs.

Related Articles
Final Thoughts
This diet is effective for weight loss, but you can lose more weight by exercising while sticking to a healthy, high-protein diet plan. You can combine several plant-based protein foods to get a complete protein diet with enough amino acids. People with kidney health conditions should avoid the high protein diet and see their dietician for a suitable diet plan.