Should I pick an answering service or a call center service?
Answering services and call centers may seem the same, and however, each provides services that suit different needs. Knowing the difference between the two will help you get the most of these remote services.
We'll start by talking about what an answering service does. Then, we'll proceed with discussing call center services further. We will go through their different types and services, so you can see which one is the best fit for your business.
A company needs more staff and services as it grows. After all, it adds new departments, products, and services that will require all that. Getting an answering service or a call center will facilitate managing your ever-expanding business.

What is an answering service?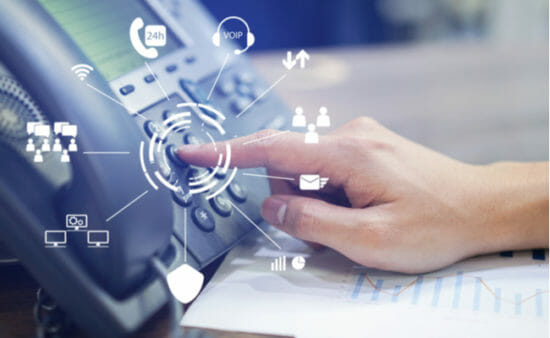 As the name suggests, it talks to callers for someone else. We say "someone", because professional answering services focused on personal use back then.
They were often used by doctors, lawyers, and other busy people. If you don't see why it was important, imagine being in their situation. Say you only have a telephone.
You didn't have smart devices, and no one else would answer your calls. You'll probably take too much time dealing with each phone call. Even then, you won't be able to address each one.
Fortunately, answering services had live operators answering phone calls for these people. They would ask what you needed, then refer them to the proper departments.
This is why large companies needed telephone answering services too. Nowadays, they perform other tasks, including replying to text messages, cold calling, and handling emails.
What's more, you often hear them as a robotic voice on the phone, and it tells you to press a button that corresponds to your concern. Call centers are more common nowadays.
What are the types of answering services?
There are different kinds of answering services according to who or what handles calls. See if any of these are right for your company:
Live answering service – These are the ones that have real people redirecting calls. Some industries still prefer this, and examples include real estate brokerages and certain others despite automated options.
Virtual receptionist service – It does the same tasks a human receptionist would do in an office. Besides making calls, it transfers clients to the proper contacts. It may also provide info that the caller may need, which might be the company's phone number or address.
Automated phone answering services – You might hear a voice prompt instead of a real person when you call a company. It will tell you to press certain buttons depending on your concerns.
What is a call center service?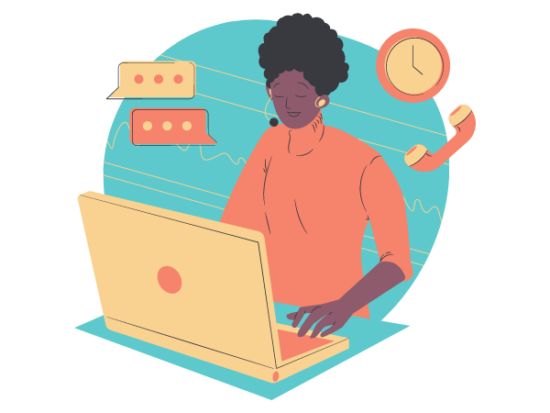 It's probably easier to remember call centers than answering services, and that's because we see the former more often nowadays. So what does it do?

A call center does what an answering service can and more. That's why they're useful in more ways than the latter. Here's a list of those other tasks:
Order and shipping – When your package is running late, you may call an agent to track your order. While most sites have real-time tracking, many people still prefer talking to customer service representatives.
Overflow calls – Sometimes, the call volume can be too much for 24-hour answering services, and that's when call centers can lessen the workload.
Virtual receptionist needs – Let's use a sick person calling a large hospital as an example. They might not know what their illness is called or what type of doctor they need. You can't list all the possibilities via voice prompt. It's better to have an agent listen to figure out what the person needs.
Tech support – Tech service operators, are the ones you talk to when your cable or internet has issues. They're the ones who provide the steps so you can fix it yourself. If that doesn't work, they're the ones who send someone over to repair it.
Bilingual support – Let's say your company has customers in other countries, and you'll have a hard time serving them if they don't speak English. This is when you need bilingual staff.
Loyalty/renewal programs – Have you ever gotten an offer to renew your credit card? How about a promo for an online subscription? Those also call center tasks.
What are the types of call center services?
Call centers use various software nowadays, and the ones they use will determine their quality and cost. See what type of call center you need below:
Hardware – These have huge computers within their offices, and some may have to dedicate an entire floor just for these machines. It needs the right tools to maintain them too.
Cloud-based – Have you ever used Google Drive? It's a free service that lets you store files over the internet. This is similar to how a cloud-based call center works, and using this kind of server makes it more accessible.
Hosted – This is an agency that handles calls for another company. This could be a great choice if you want to spend less on this service.
Virtual – The call center agents work from home while providing the same services. This is usually more affordable than the hosted ones. After all, the agents will provide the tools for their job.
How do I pick between them?
Should you get an answering service or a call center? That depends on your company's needs. Let's start with the former. You need an answering service if you need a way to:
Relay messages to a few clients
Connect or transfer calls
Provide basic company info when requested
This is a good choice if you have a specialized service with fewer clients. A 24-hour answering service could tend to their specific needs any time of day.
Meanwhile, call centers are great if your staff has too much work in their hands. Instead of taking calls, they could focus on more important issues. Here are the other uses of call centers:
Data collection – Agents could get info from your customers. Aside from personal details, you may get insights into their behaviors and preferences. You'll find these truly useful for lead generation.
Selling products and services – Call center agents may inform people about what your brand can offer.
Handling complaints – Call centers may listen to customer concerns, and they could help solve them too. When that doesn't work, it sends someone to assist customers.
Take your brand to the next level – Having an around-the-clock call center lets you serve customers 24/7. This shows that you want to provide the best service at any time, and it lets a small business have this too without spending a lot.
Final Thoughts
The good choice between an answering service and a call center will depend on your company's needs. Be clear on those before picking between them.
If you need a call center service, why settle for a good choice? Get the best choice at LeadAdvisors. The company offers all that you expect from a call center and more!
Its services are compatible with any platform you're using. Even better, LeadAdvisors can enhance your existing processes. Get top-quality call center service today!
Learn more about answering services and call center services
Do answering services still exist?
Some companies still use answering services even though most use call centers nowadays. It's a better choice if your company has specific needs. For the rest, a call center is a much better pick. Aside from answering calls, it does more things like sell products and handle customer issues.
What services can an answering service provide?
It does everything you'd expect from a receptionist. A 24-hour answering service may pass messages, and what's more, it could transfer and connect calls or share basic company details when asked. However, it's a better pick if you have a specialized service with only a few clients.
What does a call center do?
It can sell your goods and services to more people. Call center agents may also speak with customers about their concerns. What's more, having round-the-clock customer service lets people know you want to provide good service all the time. Also, the call center can gather info that's useful for your marketing strategy.
If you are interested in content marketing, please email [email protected]