The solar stocks that might rise and shine this year
Are you planning to ride the renewables trend using the best solar stocks? There's a lot of options, so we selected a few of the most promising ones. You might be surprised about our recommendations for this year!
We chose four solar stocks for this list: SolarEdge, Sunrun, Tesla, and Emphase. Later, we will explain why we picked these for our top suggestions. We based it on various worldwide factors, such as the COVID-19 pandemic and recent government actions.
More people are supporting the renewable energy sector. Throughout the world, you can see more electric vehicle and solar panel sales. You still have to follow this trend carefully, so you should invest only in the most promising assets.

The best 3 solar stocks to buy in 2021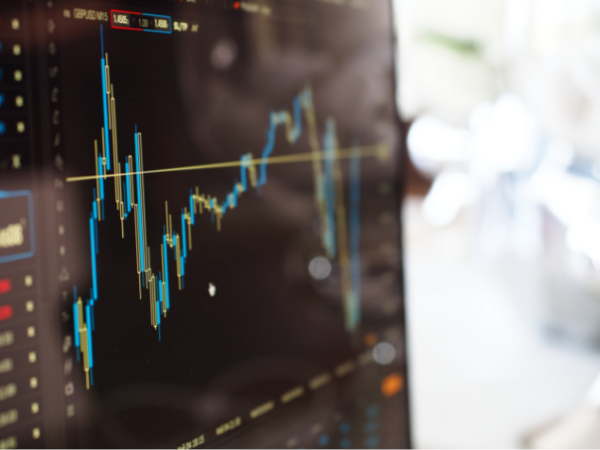 Enphase Energy Inc. (NASDAQ: ENPH)
Tesla Inc. (NASDAQ: TSLA)
Sunrun Inc. (NASDAQ: RUN)
#1. Enphase Energy Inc. (NASDAQ: ENPH)
This company started in 2006. You may find the Enphase headquarters in Fremont, CA, and it also has branches in Petaluma, CA, Austin, TX, and Meridian, ID.
Enphase focuses on providing high-quality solar power for residential and commercial properties. What's more, it outshines the competition with its microinverter tech.
Most solar systems depend on a single inverter. Meanwhile, each solar panel from Emphase has a microinverter. In turn, the system would still work even if one breaks.
In May 2021, Enphase's revenue reached $301.75 million. It represents a year-over-year increase of 46.81%, exceeding estimates by $9.32 million.
At the time of writing, the price of this solar stock is $150.77. It also earns a "buy" rating from CNN Business. It went down from $193.93 in August, so this might be a good time to buy!
#2. Tesla Inc. (NASDAQ: TSLA)
You might know the company for its electric vehicles. Or you may recognize its CEO Elon Musk as "The Dogefather." Either way, you may have heard of Tesla before.
It's one of the most well-known names in the renewable energy industry. Aside from its EV lineup, Tesla also sells residential solar panels in the US.



Musk shared great news from his latest earnings report. He said Tesla went past $1 billion worth of GAAP net income. Also, revenue was almost two-fold at $11.96 billion.
The company also reported that it delivered 201,250 vehicles in Q2. This was higher than Q1's 184,800. Deliveries hit a year-on-year increase of 120%.
However, it's number 2 on our list because of the stock price. At the time of writing, Tesla stock was worth $777.56. You may not get a lot of returns if you start from such a high price.
Read More: What Is Dogecoin?
#3. Sunrun Inc. (NASDAQ: RUN)
This company also manufactures solar installations for homes. It focuses on making it easier for homeowners to install solar systems. In turn, clients are more likely to purchase their systems.
Sunrun's stock price fell by 4.62% on September 28. Its lowest price that day was $42.90, while its highest was $45.00. Around 4 million shares worth $184.62 million were bought and sold.
The solar stock may fall by 21.21% during the next 3 months. This may fall to a price between $28.11 and $36.37. However, this may change due to factors we'll explain later.
At the time of writing, the Sunrun stock price was $43.05. It has a "buy" rating from MarketWatch. This could be due to President Joe Biden's latest plan.
Why were these solar stocks listed?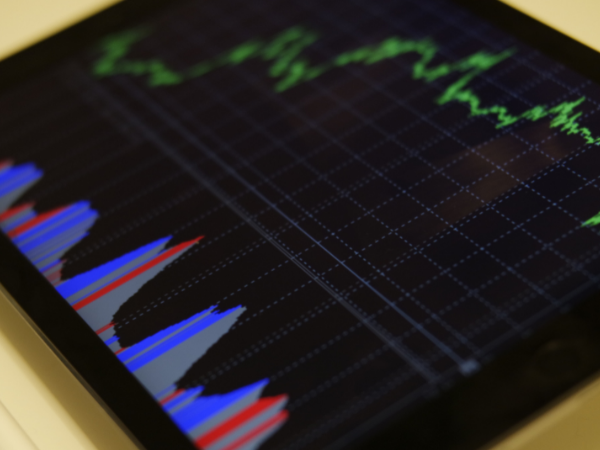 You can find so many other solar companies than the ones we listed. We could have listed NextEra Energy, Brookfield Renewable Partners, or Canadian Solar.
These provide a wider range of clean energy solutions. Yet, we chose Enphase, Tesla, and Sunrun. That's because we based our picks on how the global economy is doing right now.
Many countries are indeed trying to switch to renewable energy sources. The solar industry has reached an average growth rate of 42% every year.
However, solar systems rely on global supply chains, and it uses raw materials that come from different countries. Unfortunately, that's a big problem during the coronavirus pandemic.
Countries closed their borders to stop the spread of the virus. In turn, this makes it difficult to transport and receive goods to each other. This made solar systems more expensive.
The solar industry also lost around 600,000 jobs during the pandemic. Both these factors delayed construction for several projects, and this cuts profits for numerous solar companies.
As a result, you see the recent volatility of solar stocks. The larger firms we mentioned rely on international sales, and the factors from earlier make it hard to determine its growth.
President Biden's Infrastructure Plan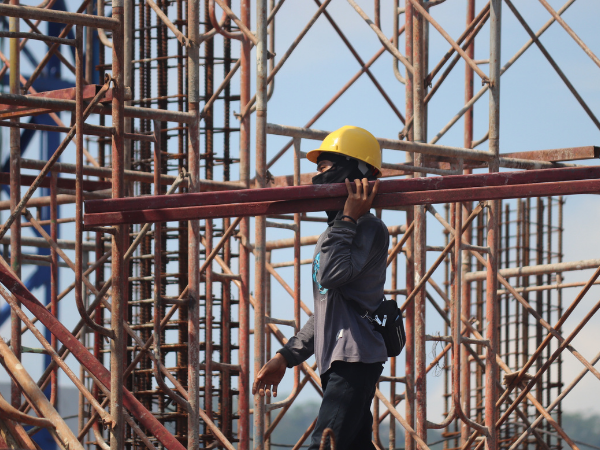 What makes our picks better than the usual options? They have a good chance of growing due to Biden's Infrastructure Bill, and it will spend solar infrastructure and vehicles.
The Bill has EV infrastructure for $7.5 billion, and it will spend the same amount on electric buses. Moreover, Biden wants homes and buildings to switch to renewables.
These are the reasons behind our list. Enphase, Tesla, and Sunrun fit the President's requirements. Once his plan pushes through, these solar stocks may shine bright!
This is especially true for Tesla. After all, it also offers electric vehicles. Sadly, Elon Musk wasn't invited when the President met with other EV producers.
He even tweeted about it during the 2021 Code Conference. Still, there is no way he won't be included in that plan. Tesla is the biggest EV maker in the world!
We based our picks on the best solar stocks on these conditions. COVID got in the way of supply chains. As a result, there is more demand for local providers.
Even better, they are likely to benefit from Biden's latest plan. This may drive up prices for these solar stocks, and you might want to buy some now while the prices aren't rising.
Should you invest?
Some people invest in stocks because they like the goals of certain companies. You may buy solar stocks to reduce worldwide dependence on fossil fuels like natural gas.
If you're like most investors, you likely want profit. However, you might want to look elsewhere for short-term returns. There is simply too much uncertainty in the stock market.
Those willing to wait a few more years might want to consider these assets. COVID is the only thing standing between solar and potential growth.
Final thoughts
This article is only meant to inform readers. You should base your investment decisions on your goals, and those will determine the asset types you will need.
Similar to what we did, you should check ongoing trends. Those will let you see how likely a company will grow in the long run. However, it's best not to time the market.
You may read more Inquirer USA articles for investment tips and tricks. Learn more about what's happening in the markets and everything else under the sun!

Learn more about the best solar stocks
What is a good solar stock to buy?
You may look at our list above for some clues on what solar stock to purchase. However, you must pick investments based on your goals. Read about other solar firms and see if those fit your objectives. Check out other articles on Inquirer USA for more details.
Why are solar stocks down lately?
At the time of writing, solar stocks were down because of the COVID crisis. It's making it harder for solar companies to create goods and finish projects. However, the reasons may have changed depending on when you're reading this. Other websites can show you the latest factors to the solar stock price dips.
Are solar stocks a good investment?
If you can stick to these stocks for many years, then perhaps they're a good choice. Once COVID ends, solar stock prices may start going up again. On the other hand, you might want other stocks if you want quick returns. It's hard to tell how solar stocks will move in a few months or years.
Subscribe to our newsletters! Get updates right into your inbox