Why is the blockchain taking a bite out of the food industry?
Blockchain technology is improving various fields, even those from the food industry. You probably know it as cryptocurrency, the "internet money" that lets you buy and sell stuff. Later, you'll see how this technology can help produce and transport that stuff too!
We will start by talking about how this technology works, using the first cryptocurrency as an example. Then, we'll proceed with blockchain applications in the food industry. We will top it all off with some real-world examples!
Many people know about cryptos and blockchains nowadays. Yet, they do not see how it's anything more than mere "internet money." In this article, you'll see how this digital asset changes how your food goes from the farm to your table!
What is a blockchain?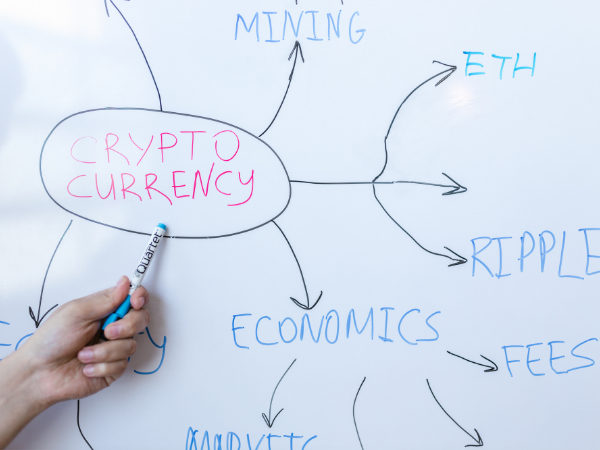 When you hear blockchain or crypto, bitcoin may quickly come to mind. After all, it's the most well-known name around the world. Yet, not a lot of people understand how it works.
The concept revolves around a decentralized network. Unlike regular ones, it doesn't need big banks or governments to function. Instead, blockchain relies on nodes run by regular people.
All they need is a high-end computer and the right software. Equipped with these, they may validate transactions for the bitcoin network. This practice is called "mining."
Each transaction is protected by encryption. Miners race to figure it out using their mining rigs. Also, they have a certain code that lets people confirm them.
This needs a lot of computational power. Once a miner gets the "winning solution," they earn "proof-of-work." A new block gets added to the blockchain network too.
More importantly, the winner earns a block reward. Depending on the crypto network, this could be more bitcoin or another crypto. Then, the confirmed transaction goes to a public ledger.
It shows all the transactions that used bitcoin or other cryptos. You won't see the sender and recipient's names, though. Instead, you'll see the bitcoin address and amount used in each.
This is how the "blockchain" got its name! If you've noticed, it's made up of previous blocks and the new ones added to it. It's just one of the available "distributed ledger technologies," though.
How does blockchain help the food industry?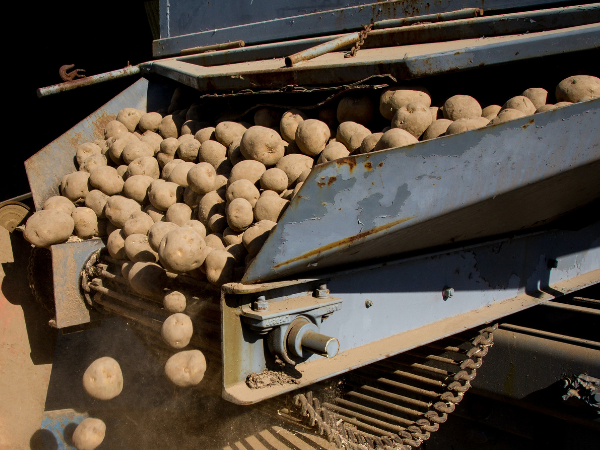 Blockchain can improve our supply chains! We have so many blockchain-based solutions for the real world. Specifically, we'll take a closer look at how it helps the food industry.
Right now, they have too many moving parts. This leaves a lot of room for error and delays. The COVID-19 pandemic shed light on these problems.
It showed us just how badly we transport essential goods worldwide. Fortunately, we may find solutions from blockchain tech. Here's how it can improve our food supply chains:
Tracking – Supply chains often stretch across multiple countries. One country may have grown your food but another packaged it. This makes it hard to confirm if the supply chain is handling your food properly. Blockchain could help us monitor what's happening to these products in real-time.
Food safety –

According to the United States FDA

, it recalls over a hundred million food units every quarter! It points to microbial infection as the number one cause. Blockchain may aid companies in overseeing the raw materials and finished products. In turn, they could prevent contaminated goods from reaching consumers.
Meeting demand – Businesses often struggle to adapt to sharp spikes in consumer demand. In turn, they fail to provide enough supplies. This is similar to what caused the ongoing

chip shortage

. Blockchain can help them see which parts of the production line should increase output to keep up.
Proving product labels – Some products may claim to use natural ingredients yet have artificial ones in reality. If you need to confirm your products, you can just check the network. This technology can record food processing from the farms to the store shelves.
Are there any issues with this technology?
Of course, using blockchain also has some problems. This doesn't mean the food industry shouldn't try it anymore. Instead, they should see how it could fit their business.
In turn, they can use this tool to the fullest. The blockchain may bring your food soon, so you should understand it too. Here are some flaws with using it in the food industry:
Adoption – Some businesses may lack the expertise to use blockchains. They would need certain people who understand how it works. However, not all companies can train employees in this field.
Participation – Bitcoin became the most popular crypto in the world because of its dedicated community. This group believed in the tech, so they improved it. Blockchains in the food industry will need something like this. If not, we may not notice its benefits.
Privacy – The blockchain solutions we have right now don't protect transaction records. This means people can freely access it and cause problems. We may solve it with a few improvements, though.
Costs – Businesses might have to spend a lot to apply this tool. They'll have to pay even more to keep it up-to-date. Unfortunately, not all companies can spare funds for this.
What are some examples of blockchain in the food industry?
New #blockchain technology on our Camembert de Normandie cheese ! This is the 11th Carrefour Quality Line product to include this innovative mapping system. #FoodTransitionhttps://t.co/8YMdBJH0Rd

— Carrefour (@CarrefourGroup) October 1, 2019
These applications aren't just ideas. You can find them applied around the world. It may reach your country soon! Let's look at some of them:
What are other uses of this technology?
We mentioned that blockchain has uses beyond cryptocurrency. These include smart contracts. They let people make agreements that function without a third party's help.
It also enables digital artists to make non-fungible tokens or NFTs. The blockchain records ownership of their intellectual property. Owning one means having a one-of-a-kind art piece.
Some cryptocurrencies connect different kinds of blockchains. For example, the XDC and the NEO network link private blockchains and public blockchains.
Final thoughts
Do you see how blockchain is changing the world? This lets you support the tech while earning profits! That's why it's best to invest right now. However, you should learn the ropes first.
You may start by reading more crypto articles from Inquirer USA. Of course, you must read other sources too. The internet has plenty. All you need to do is look for them.
Once you've bought your first coins, keep them safe. Make sure nobody else knows your private keys and crypto exchange logins. Crypto theft is real!
Learn more about blockchain and the food industry
How will blockchain benefit the food industry?
It can provide more transparency in the food industry. In other words, blockchain can help consumers see how it handles products found in stores.
How do I get an agro blockchain?
You may reach out to IBM Food Trust for blockchain-based solutions. Though other companies may help, explore all the options to find the one that suits you best.
What industries use blockchain?
A lot of financial services use blockchain nowadays. We might see it more in movies and music too! However, you may see this tech applied in education and healthcare.
Subscribe to our newsletters! Get updates right into your inbox