The NFT art world of music, movies, and so much more!
If you follow cryptocurrency news, you may have come across NFT art. This new trend shows these works of art gain value worth millions of dollars or more! More importantly, NFTs are changing the way we experience and participate in the field of art.
First, let's talk about what NFTs are and go through their recent pieces of digital art. You'll see how people benefit from this type of art and why it's best to invest now! We will also see how this form of artwork is spreading to movies and music.
You may not notice, but blockchain technology is changing various aspects of daily life. For example, cryptocurrency is causing the worldwide shift to digital currency. Meanwhile, NFTs are a revolution for art, movies, music, and more!
What is bitcoin?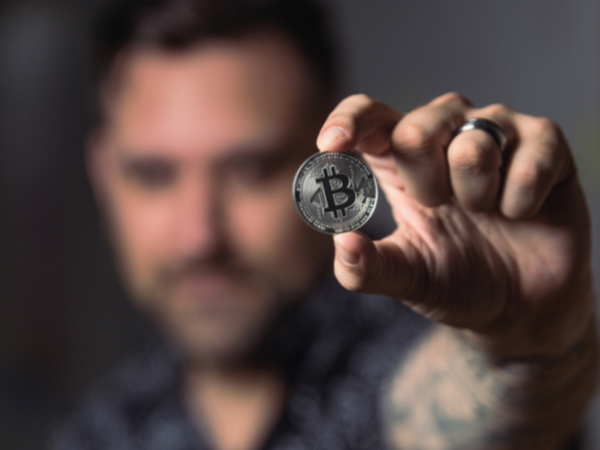 Before we talk about these art pieces, we have to talk about bitcoins. It's the first of the coins that sparked the march towards electronic funds and goodies.
BTC launched in 2009. Its creator wanted a better alternative to our current financial system. It involved central authorities that controlled and monitored physical cash.
Meanwhile, BTC led the march away from this system. With it, you may send cash of any value easily without a big company or government site watching over it.
Nowadays, we have more coins like bitcoin. People are buying and selling more than a million per day. People don't use physical cash much anymore. The march towards electronic cash pushes forward!
However, the value of these coins is beyond a million or even a billion dollars. As you'll see, they have more uses outside finance. Specifically, we'll see what it does for the art industry.
What is an NFT?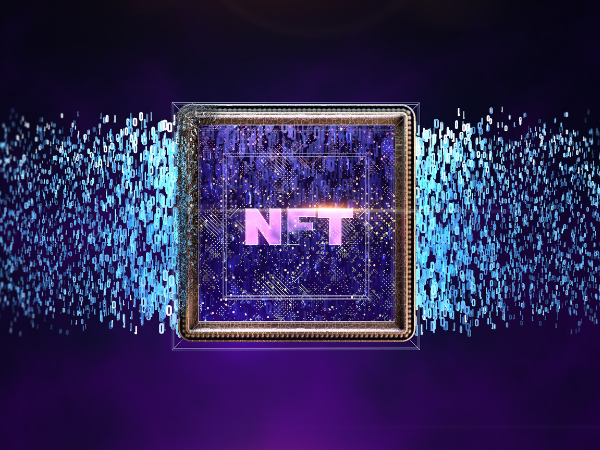 Before we talk about NFT art, we have to know what they are. What does fungible mean? It stands for non-fungible token. Let's use money as an example.
The 1-dollar bill in your wallet is worth the same as everyone else's. Each one has unique ID numbers, including yours. Yet, they all have a value of $1.00, so each one functions the same.
In that case, these electro goodies are one-of-a-kind. If you own one, it's separate from the numerous replicas out there. Proof of ownership is registered in a blockchain.
We could thank Mike Winkelmann for starting this artwork craze. Otherwise known as Beeple, he sold a piece of contemporary art named "Everydays: The First 5000 Days" as an NFT.
It sold for 69.3 million dollars. As a result, many people become interested in creating NFTs themselves. The world of NFT art continues to grow following Beeple's masterpiece.
Art auction houses noticed the trend too. One of them is Sotheby's that sold its first NFTs this year. It spread to other types of images too. Here are some recent examples:
How does this type of digital artwork help artists?
Do not waste your time with memes, dogs, cats, hamsters..

Realistically, NFT Art is the future.. 👀

Get your place with us! 🖤 #NFTArtFinance #NFTArt #ENTER #Future #July #BSChttps://t.co/PXjyOJDn7y

— NFT-Art.Finance (@NFTArt_Finance) June 4, 2021
You might be wondering why NFT art is such a big deal. For many artists, though, it is. Selling non-fungible art can provide multiple benefits, such as:
A digital artist owns their work – Let's say you create digital artworks. It's difficult to claim ownership of your work, especially when people can copy and paste images instantly. Meanwhile, blockchains secure NFT ownership, so artists are easily credited.
Generates income for artists – Back then, it was a struggle for artists to receive compensation. With NFTs, the blockchain can instantly process their earnings. Some platforms enable artists to gain royalties immediately.
Show your art to the world – These websites often have art enthusiasts from around the globe. This allows NFT artworks to reach a global audience easily.
What's more, NFT art isn't just about digital images anymore. You've seen Jack Dorsey's tweet as an example. That's just the beginning, though. We may see movies and music in this form soon!
Let's take the Natural Habitat album as an example. Los Angeles-based Filipino electronic producer Mark Redito minted it in 2020 as an NFT collectible.
Meanwhile, Anthony Hopkins' latest film "Zero Contact" will premiere on Vuele. It's a global distribution site for NFTs. This can be the next step for online video streaming as well!
Altogether, this means that NFTs can aid artists from other forms of media. In turn, we should expect more of this art form to be bought and sold!
NFT art has its problems too
Traditional art has flaws, and so do NFTs. If you're planning to make or buy one, you should know about them. Here are some of the issues with NFTs:
Storing and hosting data – Your ownership of NFT relies on a blockchain. If that network breaks down, its special value goes with it.
Royalties – We said you could earn royalties from your work. However, you might only earn it if people buy it from the same NFT market.

Otherwise, you don't earn

.
Intellectual property disputes – This is one of the biggest gripes artists have with this kind of art. Some people claim regular works as NFTs. In turn, the creator will have to deal with the conflicting claims.
Security – Contrary to popular belief,

blockchains aren't foolproof

. If someone steals your NFT account, that person takes all the art pieces inside.
Does this mean you shouldn't try NFTs? Of course, not! You have to be careful about them. Remember that the conventional pieces have their issues too.
Stick with a reputable blockchain like Ethereum for your NFTs. You could also try specifying their licensing terms. More importantly, keep your account safe.
Is it a good time to invest in cryptocurrencies?
Non-fungible tokens are just a sample of how cryptocurrencies are changing our lives. As you've seen, this digital asset is more than just "internet money."
The Ethereum blockchain is one of the most popular networks for NFTs. Its native token is called Ether. At the time of writing, it's #2 on CoinMarketCap.
It's not the only one with a non-fungible token feature. Other cryptos can do it too. Some of them even have features not found in ETH. Here are some examples:
Avalanche (AVAX) – It has three different blockchains for specific services. The Exchange Chain enables NFT creation. Meanwhile, the Contract Chain supports features from Ethereum. The P-chain lets people make subnets that are useful in various industries.
Binance (BNB) – It's the native token of the world's largest crypto exchange platform. You can use BNB coins in its NFT marketplace.
Polygon (MATIC) – Remember Beeple's NFT art? The artist will launch his new NFT venture called

WeNew

on MATIC!
Shib (SHIB) – It was dubbed the "Dogecoin Killer" back then. It hosts the ShibaSwap platform that serves as an NFT marketplace.
If you're not interested in NFTs, perhaps you'll like the other crypto benefits. The following coins have use-cases outside finance:
Final thoughts
It's easy to start investing in cryptos. Find a crypto exchange such as Coinbase or Binance. Then, create an account and start buying coins within minutes!
Of course, you should learn all you can about these digital assets before investing. That means reading more news reports, crypto market data, and even video resources.
You might see a new investment opportunity on social media. Otherwise, you might fall for a scam and lose funds! Check it first before trying.
Learn more about NFT art
How do I buy this type of digital art?
You may find plenty of websites that sell NFTs. Check platforms like the Binance NFT marketplace and Nifty Gateway. However, it would help if you studied the industry before you buy or sell an NFT.
Can I create an NFT myself?
With enough funds and talent, you could make an NFT yourself. However, be wary of the underlying industry costs. For example, you may have to spend a lot on GAS fees if you use Ethereum.
How do you make money with NFTs?
You may sell digital tokens to collectors. You may find them on numerous websites and NFT marketplaces. Other services let you earn royalties as well.
If you are interested in content marketing, please email Anthony@Inquirer.net
Disclaimer: This article is not the official guide to the NFT art process but is based on the author's research or own personal experience.