Sad movies on Netflix to cry over
What are some sad movies on Netflix? We all need to cry sometimes. Crying will help you get some emotions out, and then you feel better.
Watching sad movies on Netflix is a great way to make you cry when you need to. When you cry, your body will release emotions, and when it is all said and done, after crying, you feel better.
Watching sad movies on Netflix is one way to help you cry or entertain yourself. Many movies that were reviewed stand the test of time. These movies often have a very sad ending, and you cannot help but cry. The sad movies on Netflix are from many genres of movies.
Of all the sad movies on Netflix, many of them you can stream whenever you need a good cry. Once you start watching the sad movies on Netflix, you can stream and have yourself a weep fest too.
10 Sad Movies on Netflix That Make You Grab the Tissues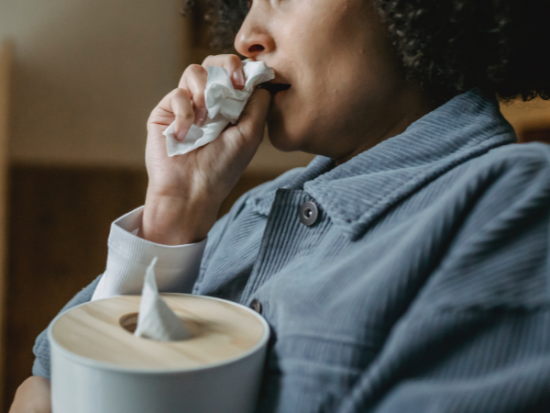 We have compiled a list of the ten saddest movies on Netflix to cry over. These are great movies, but be prepared to cry and grab a box of tissues.
Pieces of a Woman
Vanessa Kirby plays a woman who is grieving because she lost her baby during a home birth. Pieces of a Woman shows what happens after you have a child who does not make it.
This movie shows how Kirby and her partner, played by Shia LaBeouf, share this situation. It also shows the impact that it has on her relationship with her family as well.
Tell Me Who I Am
This movie is a true story about twins Marcus and Alex. There is a motorcycle accident, and Alex's memory is erased.
Marcus, the twin brother, is a historian and tells Alex the story of their lives. In this movie, you will see Marcus trying to decide if his brother is better off remembering the details of that day.
He thinks about the impact it would have on his brother if he knew everything.
Marriage Story
Noah Baumbach's movie Marriage Story is very powerful and heartbreaking. Adam Driver and Scarlett Johansson are great in this film.
The tears will flow like a stream throughout this movie.
Love and loss in real life are shown in this movie, which brings on the tears. This is a great movie, but if you are super sensitive, get ready for the tears.
The Florida Project
The Florida Project is about a six-year-old named Moonee. She has a group of friends who go on adventures within and around the motel where she lives.
She and her struggling mother live at this motel. There is a lot of raw emotion in this film, and it shows.
Mudbound
When soldiers from World War II return home, they bond over their experiences in the war. Their bond and experiences supersede the prejudice that is in their small Mississippi town.
They become friends, and their friendship and the Jim Crow laws conflict. This is a great movie to show the bonds of men from war and how the South was at this time.
Freedom Writers
Freedom writers are about a teacher who is given a group of at-risk students to teach. The school is racially divided, and at first, it is a challenge for this teacher.
One teacher can connect with her students through reading and writing.
The Theory Of Everything
Eddie Redmayne plays Stephen Hawking in this movie that will bring you to tears. If you want a movie that will devastate you, this is the movie to choose.
This movie shows how an ALS diagnosis affects marriage and relationships. This is one of the sad movies on Netflix that grab you at heart.
Roma
This Oscar-winning movie is about Cleo, who is a live-in maid in a neighborhood in Mexico City. Cleo helps a couple take care of their four children. This film took place in 1970.
Cleo goes with Sofia and her kids so they can clear their heads.
About Time
Rachel Mcadams is in the super sad tear-jerker and romantic comedy. There is also some time travel in this movie as well. This movie is a great combo of laughs and tears.
Just like the Notebook, this is another sad movie on Netflix.
What's Eating Gilbert Grape
This movie shows the struggles of a dysfunctional Iowa family. This film has a great cast that includes Leonardo DiCaprio, Johnny Depp, Juliette Lewis, Mary Steenburgen, and John C. Reilly.
Leonardo was nominated for an Academy Award for best-supporting actor. If you have not seen this movie, this is a film that will give you feelings that you never knew you had.
What movies on Netflix make you cry?
Netflix offers many types of movies to stream online. If you are looking for a sad movie on Netflix, look no further. These are movies on Netflix that make you cry.
All the Bright Places
This movie is based on a bestseller by Jennifer Niven. At first, the movie seems like a teenage romance flick.
Elle Fanning and Justice Smith end up revealing truths about living with mental illness.
Blue Jay
Two high school sweethearts reconnect when they both end up back in their hometown. This film is heartwarming, but it will make you very sad as well.
Charlie St. Cloud
A young man must learn how to grieve after his brother passes away. He also has to start a new relationship or break the last promise he made to his brother.
What to watch on Netflix when you're sad?
There are many sad movies on Netflix, and sometimes, you may be feeling sad or down and out. Watching a sad movie on Netflix could cause you to put yourself in a sad mood.
Grease 2
If you are sad and you have Netflix in mind, Grease 2 is a great choice to get your smile on. This is a cute and fun movie that will help you shake your sadness away.
Kill Bill
Uma Thurman plays Beatrix in the ultimate revenge movie. You will cheer up when you start watching, and you will love how action-packed this film is.
What is the saddest film on Netflix?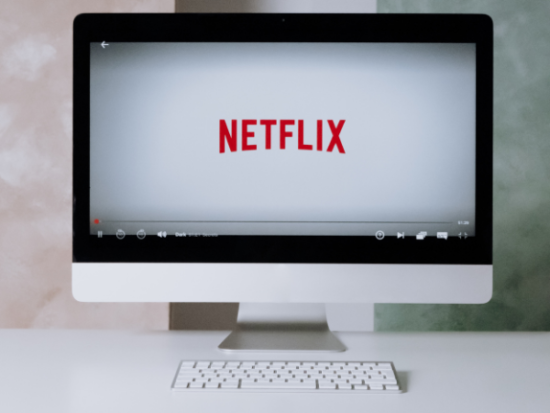 The Notebook
The Notebook is by far one of the saddest movies on Netflix. It is a movie that you are aware of the sadness when you start watching it.
Moonlight
A wonderful coming-of-age story of a young man who grows up poor, gay, and black in Miami, Florida.
If you do not want to watch a sad movie, steer clear of this one. This movie requires a box of tissues to watch the whole movie.

Summary
Netflix has a wide variety of movies that you can stream online and enjoy. Sad movies are hard to watch sometimes, and Netflix has a huge library of sad films.
Netflix also has movies that you should watch when you are sad. These movies will cheer someone up.
If you are not a fan of sad movies, this list may be very difficult for you to watch. If you like romantic comedies, there are a few on this list.
Also, if you like sad movies, there are so many options on Netflix for you. Even though some of these movies require a box of tissues, they are still great movies whether or not they make you cry or not.