Feel good movies on Netflix
Need some feel good movies on Netflix to watch? It appears that COVID-19 is here to stay for a bit longer, and while the news bulletins make us more and more anxious and upset each day, a tiny break from the chaos will not harm us.
Since schools are closed and most people work from home, this is the perfect time to sit down and enjoy movies to watch nights with family or catch up with friends.
If it's just one of those days where you feel lazy and unproductive, take a break by getting out your favorite snacks, opening up that bottle of coke, and unwinding with some of the feel good movies on Netflix.
What to Watch on Netflix to Cheer You Up?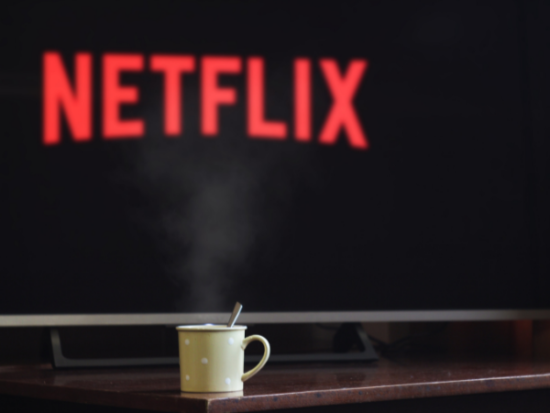 Netflix has a wide variety of genres available, both for web series and movies. Whether you're in the mood for an action thriller, a fun rom-com, a classic, or an intriguing Oscar nominee, Netflix has you covered.
Please choose from our carefully curated top ten picks for some of you looking to watch an inspiring, lighthearted flick.
These include recent releases, 80's classics, and even a cute animated film to watch with the kids. Trust us. You will not be disappointed. This list of 10 feel-good movies on Netflix has something in it for everyone!

Related Articles
Best Feel Good Movies on Netflix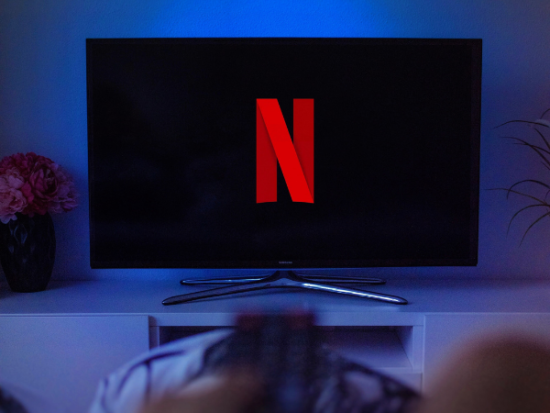 1. Crazy Rich Asians
This movie, released in 2018, is a super fun watch. Centered around the drama and romance genres, this Warner Bros. release is based on the financial divide between the families of a middle-class Asian girl who falls in love with the heir of an enormous Singaporean fortune!
Starring Constance Wu and Henry Golding, this adorable rom-com takes through Singapore and Malaysia's gorgeous landscapes and rich cultures.
The movie depicts how Rachel Chu (Constance Wu), Nick's (Henry Golding) longtime girlfriend, visits Singapore for the first time to attend Nick's best friend's wedding.
An excited yet nervous Rachel is looking forward to meeting her boyfriend's family. Soon after the introduction, she realizes that her boyfriend is not only part of one of Singapore's most elite families. He also happens to be one of the most highly handsome eligible bachelors from the region.
Nick's mother (Michelle Yeoh) expresses her strong disapproval of the relationship and Rachel, finds herself at the heart of many well-thought-out plots that may jeopardize her relationship with her beau.
Will Rachel rise above the challenge? And prove his mother wrong in her assumptions that Rachel is just in it for the money? Or will the conspiracies prevail? Watch the movie to find out!
2. To All the Boys I've Loved Before
This three-part sequel is based on Jenny Han's book under the same name, "To All the Boys I've Loved Before."
This one's about a cute, introverted Asian teen, Lara Jean Covey, who has this secret box filled with all the love letters directed to all the boys she has ever taken a liking to over the years. These letters were her little secret that she kept to herself and never planned to send.
Her secrets, her newest crush Peter, and the secretly sent-out letters to the crushes are the main highlights of this movie. If you're looking for a cute teenage romance movie, this is the one! The sequels are even better, trust us.
Related Article: Best Thriller Movies on Netflix
3. Get Him to the Greek
This movie is one intriguing watch. Aldous Snow, a previously fan-favorite British Rockstar that has happened to lose his spark due to an unseemly breakup with his ex-girlfriend, finds himself amid substance abuse and ends up releasing a widely unpopular song album.
Aron Green, an intern at a record label, receives a precisely, career-altering task: Bring Aldous Snow to L.A for a concert in just 72 hours.
The movie revolves around the turn of events that follow. With Aldous Snow being an ongoing pain, playing pranks, offering drugs, and delaying flights, will Aron ever be able to get the uninterested British Rockstar to play at the concert?
Watch this one for some quick-witted one-liners that will have you clutching your stomach for hours.
4. Yes, Man
This hilarious flick rates 3.5 stars on IMDB rating and is all about those of us who cannot say "No."
It stars the talented Jim Carrey and Zoey Deschanel. Amid an adorable love story, this one is all about saying "Yes." Whether it's an opportunity, a favor, or an event, Jim Carey's character happens to gain all the benefits from saying yes to everything. He even lands himself a pretty girlfriend.
However, the movie may end up giving us some major life lessons towards the end, as the protagonist may find himself at a crossroads and a probable reading that not all opportunities are worth saying yes to.
An interesting movie with a hint of life lessons. This one's a definite part of our top 10 feel-good movies on Netflix. Another significant fact about this one: It's based on a true story.
5. Always Be My Maybe
Starring Ali Wong and Randall Park, with a guest appearance of Keanu Reeves. This movie is your cute run-of-the-mill love story but from an Asian perspective.
This love story is a concoction of rich culture, emotions, and all the beautiful intricacies of life as we see our two protagonists, Sasha and Marcus, two childhood best friends, reconnect by fate.
The appearance of Keanu Reeves as Sasha's boyfriend adds an exciting twist to this adorable romedy. A definite choice for anyone looking to opt for a lighthearted, fun plot with a cultural twist.
Related Article: What Music Can do For The Body
6. About Time
This fictional love story is all about Tim Lake, who discovers that he inherits his father's supernatural ability to travel back in time.
While he explores his powers, he falls in love with an American girl, Mary, who he marries. An exciting turn of unexpected events occurs due to Tim's decisions and the use of his powers to undo those decisions.
Towards the end, however, Tim decides not to use his powers to change the future course. What drives him to make this decision and the powerful message behind this moving motion picture is something you'll have to watch to find out.
Romantic, emotional, yet uplifting, this one will not disappoint!
7. Mamma Mia
Want to visit Greece virtually? Then Mamma Mia is the one!
This emotional, riveting romantic comedy is based on a famous theatre play of the same name. It stars Meryl Streep (Donna) as a mother to a beautiful adult daughter Sophie.
As Sophie comes closer to the days of her wedding, she is more and more curious to know and hear from her long-estranged father. Not knowing who he may be, Sophie sends three letters to her potential dad to reunite with him and make him part of her big day.
This one might have you reaching for the tissues. A couple of laughs and a couple of tears. This one is an uplifting roller coaster of emotions.
8. Shrek
You can never be too old for an animated film, especially if it's Shrek. This green ogre and his theatrical rendezvous will keep your entire family entertained throughout the movie.
The famous Shrek, his best friend, and our personal favorite, the loveable donkey, set out to find Princess Fiona and bring her back to Lord Farquaad.
This classic will make you reminisce on the childhood days and is a perfect fit for family movie night. Enjoy this one with your kids and your big ol' bag of popcorn.
9. Coming to America
This one is a classic! Being one of Eddie Murphy's famous releases, you cannot miss this one.
The movie is about a royal prince, Prince Akeem, who rebels against the family tradition to visit America, searching for love.
His cheerful right-hand man, Semmi, accompanies Prince Akeem. This one is just the perfect choice if you're looking for a good laugh on a sad day.
Transport back in time with this 1988 release or reacquaint yourselves with this before you watch the refreshing sequel 'Coming 2 America'.
Related Article: Best States to Live in America
10. Back to the Future
This fictional trilogy was one of the highest-grossing films of the '80s. There is no doubt that this one will have you hooked for a long time!
If you are up for a movie marathon, this science fiction film is a perfect choice.
The protagonist is a time-traveling teenager sent back to the 1950s to help his parents fall in love. It's an epic feature film that we cannot get enough of.
Conclusion
Netflix is a vast forum for all forms of entertainment under one streaming platform. Whether it's cooking shows or drag race web series, Netflix has it all.
During these unhappy times, where socializing seems unlikely, release stress and take a break with one of our top 10 picks.
These ten feel-good movies on Netflix have been carefully picked out for people of different moods, ethnicities, or even different social situations. Whether you are looking for a film to watch with your partner, family, or even all by yourself, this list will help narrow your search.
So, sit back, log into your account and grab the popcorn. It's movie time!