Disneyland vs Disney World – which one is worth it?
On the big debate of Disneyland vs Disney world, what is better? Planning a vacation takes time and money. Disney parks have always been appealing to families with children. It is the happiest place on Earth. Theme parks, in general, have always been an option for many vacationing families.
With that being said, is there a difference between Disney World and Disneyland? Both theme parks offer days of fun and excitement. People of any age can visit and typically enjoy their time there.
There are thrilling rides, great food, joy, and happiness is surrounding you throughout the parks. You can enjoy being a child at both of these parks.
But which theme park do you choose? If you are thinking about a Disneyland vs Disney World vacation, which one do you prefer?
We have researched and have found some differences between both parks. This may help you decide whether or not you want to go to Disneyland or Disney World this year for a vacation. Disneyland vs Disney World, which one is worth it? These differences should help clear up any questions that you may have.
What are some differences between Disneyland vs Disney World?
Disneyland vs Disney World have a few differences. If you are into the history of Disney and like to learn about how Disney became what it is today, Disneyland would be right up your alley.
Disneyland was the first of the theme parks. When it opened, there were just a few areas to the park. There was Fantasy Land, Adventureland, Frontierland, and Tomorrowland.

Related Articles
1. Location:
One significant difference between Disneyland vs. Disney World is the location. Disneyland is located in Anaheim, California. It is about an hour's drive from Los Angeles. Many guests have found direct ways to get to this park by flying in or out of LAX.
Disney World is located in Orlando, Florida. It is pretty easy to get to via Sanford, Tampa, or the Orlando International Airport. Depending on what coast you live on, this might be a determining factor in choosing which park to visit this year.
2. Size:
Both parks are significant. However, when it comes to size, Disney World covers 43 square miles of land. Disneyland is only 500 acres.
51 Disneylands could fit into Disney World. Disneyland has two different parks within it. Disney California Adventure Park and Disneyland park are inside Disneyland.
Disneyland has Radiator Springs Racers, which are fun for the whole family. Disney World, however, has four main parks that include, The Magic Kingdom, Epcot Center, Disney's Hollywood Studios, and Disney's Animal Kingdom.
The two Disney resorts are both worth the visit. Disney World has two water parks too. So on those hot days, you can relax at a water park.
There is also the vast Disney Springs entertainment area. If you are into sports, Disney World has golf courses that you can enjoy during your stay. It all depends on how long your trip will be and what attractions you want to see.
3. Cost: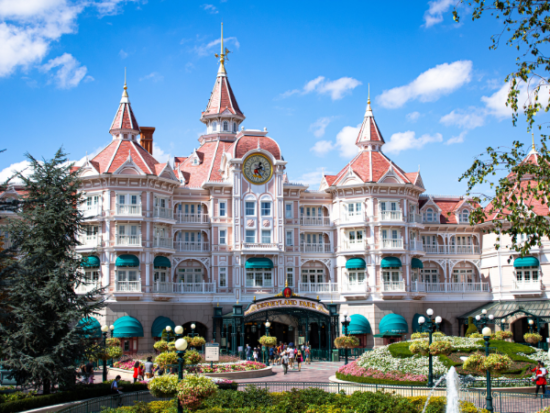 This could also be a deciding factor in which park you are going to visit. Disney World tickets cost a little more than Disneyland park tickets do.
Disney World costs about $114-199 for a single-day adult park ticket. It offers children under 3 years old free tickets.
Disneyland tickets are about $117 for a single one-day adult park ticket. Children under three are also accessible here too. If you add more days to a multi-day ticket, the prices decrease.
Related Article: Best Hotels in Las Vegas
4. Transportation:
Since Disneyland is small, transportation is not a big issue. The park offers free shuttles to and from the parking lots. Disneyland also has a monorail that takes guests from Tomorrowland to Downtown Disney.
At Disney World, however, you will need transportation. The park has a free ride and can get guests to and from anywhere they would like to go. There are buses, a ferry, and a monorail system between the parks and Disney hotels.
5. When To Visit:
Disneyland is in southern California, where it happens to be sunny and pleasant almost year-round. The lows can be 50 degrees in the winters and over 100 in August and September. The temperatures remain pretty steady there.
Disney World is humid and hot during the summer months. It is no fun to sweat and feel gross as you wait in line. Weather can play a role in where you visit. However, most guests plan around the temperatures and prepare for the weather.
In the springtime, both parks can become very crowded. There are a lot of spring break guests in March and April. During other holiday breaks, such as Christmas, Thanksgiving, and Independence Day, the parks are both bustlings.
Going to the parks during their off-season times is a good idea. You will avoid crowds and enjoy your time much more than peak season days.
6. Rides:
Both parks have the Pirates of the Caribbean ride. They also feature Splash Mountain and It's a Small World. The gardens have added some little things to their particular rides. These rides are not the same at each park.
Disney World has almost 50 rides, and Disneyland has just under half of that. If you want to have lifts, Disney World is the place to go.
Related Article: Best Vacation Ideas for on the Go
7. Hotels:
Of course, Disney vacations cannot be complete without a Disney hotel. Disneyland has three hotels. They include the Disneyland Hotel, Disney's Grand Californian Hotel and Spa, and Disney's Paradise Pier Hotel.
Disney World has over 25 hotels. They go on for miles too. There are budget hotels like Disney's Animation Resort to Animal Kingdom Lodge and Disney's Polynesian Villas and Bungalows. These resort hotels are top-rated among guests.
8. Experience:
Both parks have great shows, parades, meet characters, and more. At night, performances continue to run too.
Disney World has Rivers of Light, Fantasmic, and Happily Ever After. Disneyland has the World of Color, which is a light and water show.
9. Castles:
Both parks have castles, Disneyland has Sleeping Beauty's, and at Disney World, you'll find Cinderella's.
10. Food:
Disney World has a bundle for tickets that includes dining reservations as a part of the bundle. Disney World has more dining options and character experiences than Disneyland because of its size.
There are plenty of dining options at Disneyland, just not as many.
Related Article: Places to Travel During COVID
Is Disneyland cheaper than Disney World?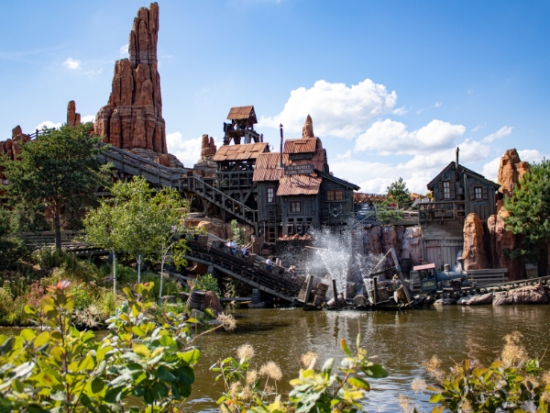 Between the two theme parks, the cost for tickets is almost the same when you look at the experiences you get from each park.
Both parks have family bundles that can save you some money, but a single-day adult ticket is anywhere from $114- $199 at Disney World. Children three and under are free at both parks.
For a single-day adult park ticket in Disneyland vs Disney Worl, the price is $117. So there is not much of a difference in comparison. Disney does offer military discounts as well.
Summary
The Disney theme parks are amazing theme parks to visit. Each one offers different rides, adventures, and experiences. Depending on what part of the world you live in may determine which park you choose. Whether you pick Disneyland vs Disney World, you and your family are in for the best time of your lives.
If you have the money and the vacation time saved up, we suggest your family try going to both and see how much you love the experiences that both can provide. Be ready to enjoy yourselves and forget all your troubles. They are both the happiest place on Earth.