Top places to travel during COVID
It has been almost a year since the start of the COVID pandemic. Even with the rollout of vaccines, many affected people and industries continue to enforce strict lockdown protocols. However, if pandemic fatigue is getting the better of you, there are safe and ethical places to travel during COVID that you can consider so don't forget to pack your favorite travel accessories!
Places to Travel During COVID in the Northeast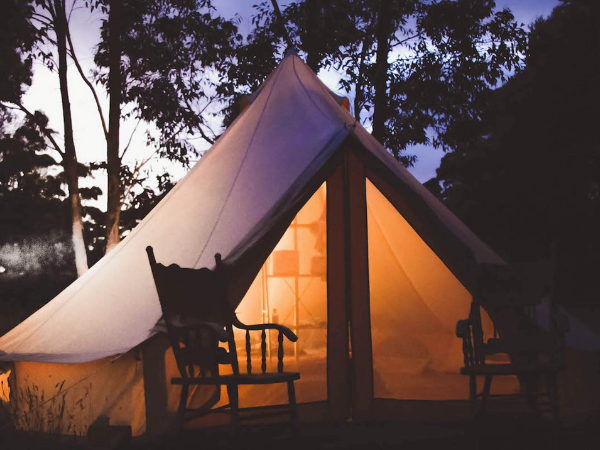 Urban Cowboy Lodge
Located in New York's Catskill mountain region, social distancing is simple at the Urban Cowboy Lodge, with guest rooms spread across five separate buildings. The place offers bonfires and guided hikes and lets you experience outdoor and in-room dining.
The Abbey Inn and Spa
If you like hiking, you may want to consider checking out Bear Mountain and some quiet time at the Abbey Inn and Spa. This spot is located at artsy Peekskill on a hill that overlooks the Hudson River.
Places to Travel During COVID In the Southeast:
You have the tremendous Appalachian mountain range that runs from Maine down to northern Alabama. The Blue Ridge Mountains are a quintessential American destination and are among the premier places to travel during COVID. It is an excellent choice for guests who prefer indoor luxuries with the privacy of the woods.
Check out These Airbnb and VRBO Locations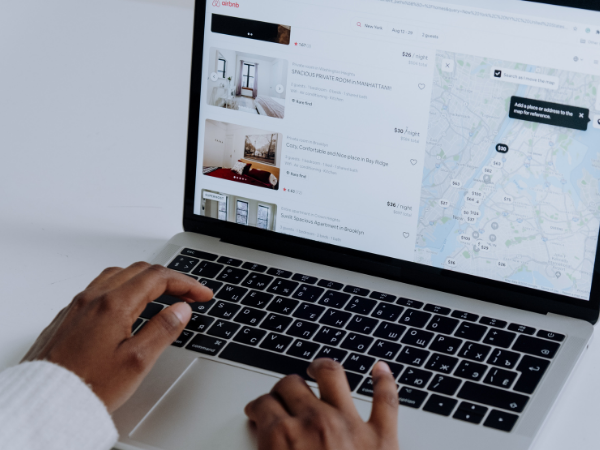 Mountaintop Octagon Cabin
This uniquely-shaped Airbnb is located in West Augusta, Virginia, and sleeps two. The octagonal Airbnb is roughly 37 miles west of the southern entrance to Shenandoah National Park. The host says the design was meant to look like "an umbrella perched on the side of a mountain."
There are two separate decks, one upstairs and one downstairs. The Airbnb features lots of room for your needs, and the glass walls are refreshing. They give you the feeling of extending to the outdoors while enjoying all the indoors' comforts.
Eagle's Nest Cabin
Book this cabin at Bryson City, North Carolina, which sleeps six at vrbo.com. The "Eagle's Nest" is named for its location high above Fontana Lake that overlooks the Great Smoky Mountains, National Park.
The stunning views of places to travel during COVID are best enjoyed in the outdoor fire pit or wraparound deck. But even inside, you will love the creature comforts like two queen-size bedrooms, and they come with their bathrooms too.
Places to Travel During COVID In the West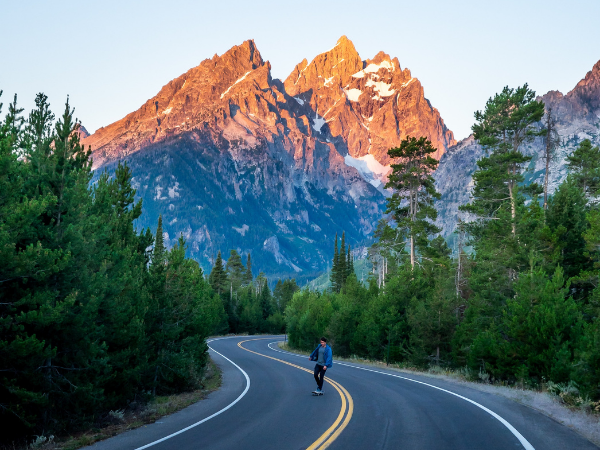 Secluded away in Wyoming, Amangami offers magnificent views of the Grand Tetons and Snake River Valley. It evokes the old West during its pioneering days with its redwood paneling.
It is an all-season resort that has sensational skiing and wildlife. Indoors, there is a whole range of wellness and dining options. It features large suites with oversized terraces and fireplaces and offers outdoor dining on the sundeck and private tours of Yellowstone National Park.
Try Lakeside: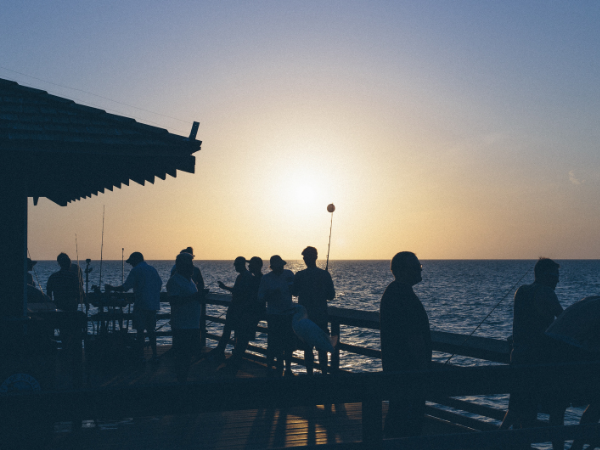 Floating accommodations are common and convenient getaway places to travel during COVID. You can find lots of them docked permanently in marina neighborhoods like Seattle and Sausalito.
Others still cruise freely in popular houseboating destinations like Lake Powell, Lake Mead, and Lake Havasu. You can even find houseboats in unexpected places, such as a private lake in Virginia or a glampsite on the Mississippi River.
Camp Wandawega
This camp looks like it was plucked out of Wes Anderson's Moonrise Kingdom. Built-in 1925 as a getaway of Chicagoans from Prohibition laws, Camp Wandawega has kept its old school charm and offers a full slate of activities.
Guests of these places to travel during COVID can access a private beach and private fishing pier where they can try canoeing, boating, and fishing. The camp also offers hiking, biking, horseshoes, tennis, shuffleboard, archery, campfires, and much more.
Places to Travel During COVID – Explore Small Beach Towns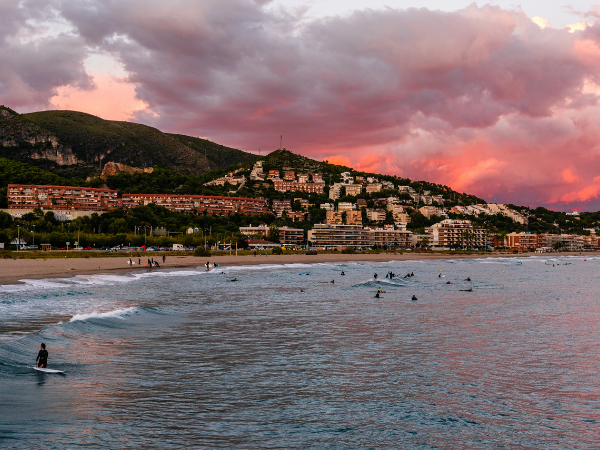 Kailua, Oahu, Hawaii
Kailua is a chill town with easy access to less crowded beaches, ideal places to travel during COVID. It is just 30 minutes north of the best snorkeling in the world at Hanauma Bay and offers a much more laidback experience. If you are looking for gentle waves and sunbathing, nearby Lanikai Beach and Waimanalo Beach Park are your best choices.
Surf spots include Popoia (Flat) Island and Makapu'u Beach, a short drive south, for more experienced swimmers and surfers. Be wary of the strong undertow. Local delicacies include oxtail soup from Zippy's and grabbing poke bowls from Foodland. You can also hit up Teddy's Bigger Burgers for their root beer milkshake.
Big Sur
If you're looking to splurge on places to travel during COVID, check out Post Ranch Inn and take in the dramatic beauty of the California coastline. The rustic elegance, luxurious comforts, and serene environment offer guests a chance to unwind and reconnect.
Epic Wine Tasting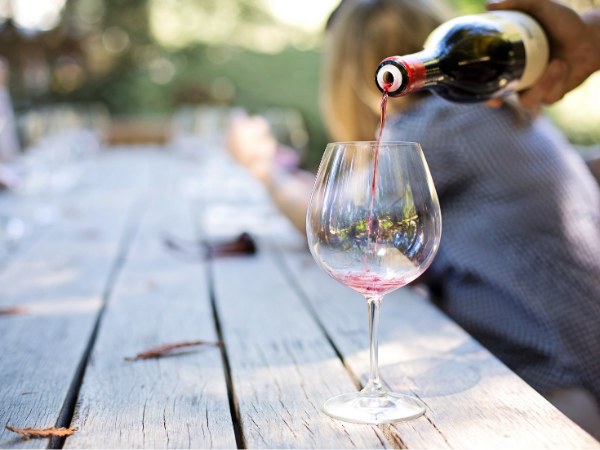 Wine tasting is a great way to spend your vacation time. The good news is that wineries are among the best places to travel during COVID as they are quick to adapt to the pandemic changes. Many wineries have enhanced safety protocols and seating arrangements, as well as offer virtual wine tastings.
Estate Tasting Room in Oregon's Willamette Valley
The Estate Tasting Room in Oregon's Willamette Valley has pioneered an outdoors wine tasting experience with their "Wine Pods." These private outdoor Wine Pods accommodate up to 6 people to safely enjoy wine and food pairings in a protected igloo.
Each pod has its lighting and a space heater; however, the Wine Pod door remains open when guests are using it. To keep warm, it is advisable to dress warm or bring a cozy blanket.
Each pod is thoroughly cleaned and ventilated by staff between each use, making it part of the top places to travel during COVID.
Virtual Wine Tasting
Another innovation is virtual wine tasting. Although it doesn't compare to pre-pandemic and in-person wine tastings, wineries still try to offer a similar experience by holding a virtual wine tasting. Wines are shipped out to you and usually include pre-recorded videos or even a video call option.
St. Supéry
The "Thursday Night" virtual wine tasting series of St. Supéry is broadcasted live in the Napa Valley. The 45-minute series features CEO Emma Swain as explores their wines together with Estate Chef Tod Kawachi and Estate Horticulturist Bri Hoover. They also explore the Estate Vineyards, where the wine comes from, and their link to Napa Valley's world-famous cuisine.
Stag's Leap
Nearby, Stag's Leap hosts virtual wine tastings and takes out the pain of coordination so you can focus on your virtual party. The service is great for personal get-togethers and even bigger company parties.
Rent an RV: The journey is the destination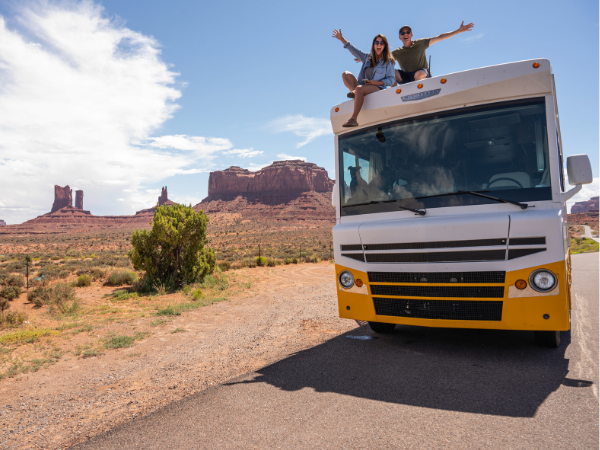 Rather than offering a single destination, renting an RV gives travelers a mobile option while enjoying seclusion and isolation too. RV rentals have exploded in the past year, and the allure of road trips is easy to see.
Wide and open spaces are better places to travel during COVID. It may be tempting to go for big campgrounds in Yosemite, the Great Smoky Mountains, and Yellowstone. However, you can also try using apps like Hipcamp and the Dyrt to find off-the-beaten-path RV and glamping sites.
Many great resources help first-timers get the best RV trip. Be sure to check how to park your RV! If you want the quaint experience without the hassle of parking, you can also consider glamping spots that offer caravans or tiny homes for rent. These can come equipped with great amenities like firepits and are in boutique shops and local restaurants.
One great example is Caravan Outpost at Ojai, California. The place is nestled into a lovely botanical garden in downtown Ojai. They allow dogs in their Dog-Friendly Airstreams (aka tiny houses) and have many hiking trails nearby.
Mountains: Remote cabins and relaxation
Taking refuge in the mountains inspires images of hikes, hilly areas overlooking rivers, and quaint lodges. Since the pandemic, these locations have become top places to travel during COVID. Here is a list of some excellent mountainside destinations for you.
Ensure Public Safety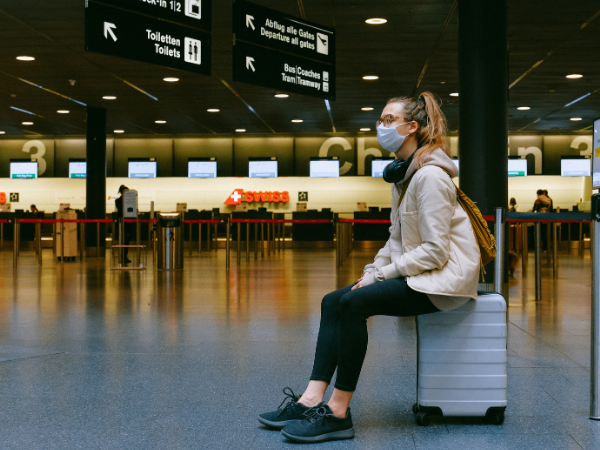 But before you hop on a plane to relax in a socially-distanced destination, see this bucket list of best practices to help ensure your personal safety and of the people around you.
Do your research
Arm yourself with information on the community you are visiting. Has the virus been spreading here? If yes, then now is probably not the best time to go. Be sure you are aware of travel updates, such as advising against travel to Costa Rica.
If no, then now is the time to pore over the details. Know your routes and try to book your lodging and restaurants ahead of time. You also want to know of any travel restrictions. For instance, as of this writing, French Polynesia has suspended all flights into the country to stem the resurgence of COVID cases.
Protect the community
Be mindful of the people you come into contact with. Practice social distancing and always wear a mask. For everyone's safety, wear a mask in public places, crowded places, and whenever social distancing is not possible.
Get a COVID test
Even if you consider yourself low risk, get your COVID test results before leaving and test upon arrival home. You must get tested within 72 hours of arrival AND self-quarantine 7 days of arrival. International airports in the US require a negative COVID-19 PCR test before allowing entry.
Be prepared
Overpacking is not such a bad idea now. Be sure you have extra masks, wipes, and hand sanitizers. Always know the COVID situation along your entire route and still have backup options if you need to make a quick exit.
Choose local
Choose local businesses as these small businesses need your support during the economic slowdown of the pandemic. Many companies have adapted to mobile banking, debit, and credit cards to reduce cash handling.
Follow the rules
Always check for local and regional updates. The CDC provides many guidelines, but tourism boards and municipal governments will announce local COVID precautions that you would best comply with.
2021 United States Travel Updates
On January 12, 2021, the Centers for Disease Control and Prevention (CDC) required all international travel passengers entering the US to get a COVID test taken within 72 hours of their departure date.
Passengers must present a negative COVID-19 test result or documentation proving recovery to the airline before boarding the flight. Additionally, passengers are now required to confirm their information's integrity in the form of attestation.
Places to Travel During COVID – Final Thoughts
Wide-open spaces are the best places to travel during COVID. Aside from being safer than indoor activities, being outdoors is a known way to reduce stress and anxiety. Dining out is also not advisable. It is always best to dine al fresco or get takeout. According to the CDC, COVID transmission through the handling of takeout food is thought to be very low.
Also, be mindful about handing your phone to strangers for taking pictures. Even with precautions like masks and hand sanitizers, it may be a good idea just to get a selfie stick. This would reduce contact and provide you with photos you would otherwise ask a stranger to take.
If you are feeling unwell, just don't go out. COVID doesn't always include common cold or flu symptoms. This makes people unsure that they already have COVID-19 as the symptoms are very mild. Sometimes COVID just manifests as a sore throat, but that you are already positive nonetheless.

Related Articles