10 domestic and international best airlines to fly
Plenty of factors come into play when it comes to determining the best airline companies. It is indispensable for airline companies to meet and exceed the established Key Performance Indicators to stay ahead of the curve. Some of the most substantial elements that stand apart from an airline company and label it as the best airlines to fly include:
Product rating
Safety rating
Fleet age
Availability of premium economy
Flat-bed in business class
Investment-grade rating
Lack of industrial issues
Minimal serious incidents
All the above-listed elements make a vital contribution to make one the best airline company—another factor that is given much importance, especially in today's age, environmental-friendliness. It has also become critical for airline companies to limit carbon and other greenhouse gases to preserve space and the environment for attaining a top position among the best airline companies.
A socially responsible attitude and business practices never go unnoticed and unappreciated.

Related Articles
Above all, in today's digitized age, online reviews shape people's minds about any product or company; hence, neglecting the impact of customer's online reviews makes it hard for an airline company to be known as the best airlines to fly within the United States and beyond.
This article will share the top ten best domestic and international airlines' names to fly in the United States, perfect for frequent fliers. Let's explore them!
Top Ten Best Airlines to Fly With
Someday, you will be ready with your packed suitcase and will be flying to one of your favorite places to enjoy the vacations with friends or family. Choose one of the following best airlines to fly to have a wonderful experience.
1) Qatar Airlines
Among the many aspects of Qatar Airways, a few of the most prominent ones that passengers admire ceaselessly include the privacy in the space they offer and innovation. You can customize your space by adjusting your suite's walls and setting the table as per the occasion, whether you are with family or business partners.
Once done with the dinner or meeting, you can make a flatbed out of your seat and rest peacefully, let alone their outstanding customer services paired with the on-demand menu. A blend of all these luxuries makes it one of the best airline companies to fly with. Qatar Airlines is famous for paying back the cancellation fees on time to its passengers.
Related Article: 8 Things to Know When Packing Outdoor Equipment
2) Delta Air Lines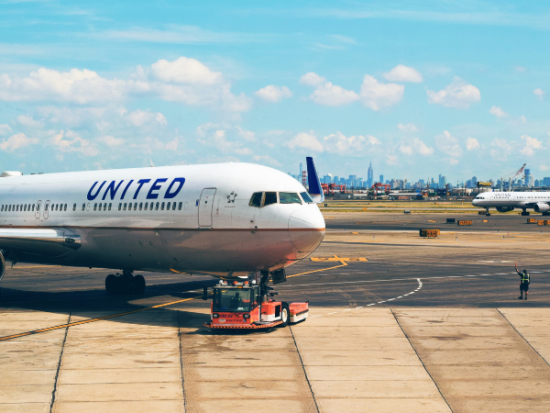 Delta Airlines is one of the most liked US-based airline company and about 200 million people and regional partners every year find it a trusted travel partner.
It is most popular among the business class and economy class passengers due to its on-time arrivals records. Besides that, Delta Airlines ensures optimum safety and entertainment for its passengers. Even the smaller planes have seatback TVs to keep the commuters entertained, so they don't feel bored during the long mundane journey. Delta airlines are also famous for its class seats.
3) All Nippon Airways – ANA
ANA flies to many destinations, and people love traveling by the planes of this airline company due to the comfort, food, and service it offers to the passengers. Irrespective of your service class, you will get genuine care, concern, and attention from the airline staff, making it one of the best airplane companies to fly with worldwide.
4) KLM Royal Dutch Airlines
It is certified as a 4-star airline due to the high quality of its airports and outstanding customer service. The amalgamation of high product ratings such as seats, amenities, IFE, cleanliness, and food and beverages gets it to the top five positions among the world's best airline companies.
Related Article: Where to Travel During COVID
5) British Airways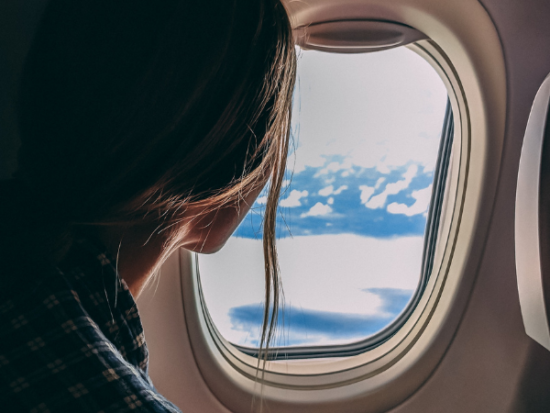 British Airways flies to more than 200 destinations in 75 countries, and their aircraft are spacious and comfortable, making the journey smooth, seamless, and enjoyable. Their reward programs, loyalty programs, membership tiers, and Avios currency are much popular among people, resulting in high customer retention and satisfaction.
The core objective of all the offering and comfort and delicious food is to attain customer's satisfaction, and British Airways is adept at it. British Airways' staff's ability makes it one of the best airplane companies to fly across the UK, US, and worldwide.
6) JetBlue
With a fleet of the latest airplanes equipped with modern-day technology and excellent customer service by flight attendants, JetBlue is another US-based one of the best airline company. It flies with 100 cities throughout the US, Latin America, and the Caribbean with live TV. This includes inflight Wi-Fi, making it one of the best airline companies to fly across the United States.
7) Turkish Airlines
Turkish Airlines is considered the best airline company in Europe due to its state-of-the-art business class lounge dining. It has won many awards internationally as the best airline company. This is for the high-end services and products it offers, making it the first choice for tourists and professionals to travel within Europe and beyond.
Related Article: 8 Best Places to Go on Vacation
8) Etihad Airways
If you want to travel with peace of mind, choose Etihad Airways.
In the year 2019, Etihad Airways was named as the world's leading airline company. Additionally, it won several awards in many categories. These awards tell it all why it's considered one of the best airline companies to travel with worldwide.
9) Lufthansa
An independent rating agency Skytrax thoroughly assessed and examined the comfort level and service quality found it one of the best airline companies to travel with and awarded Lufthansa with a 5-Star Airline certification.
10) United Airlines
Cheap fares are among the most significant factors that keep United Airlines among the top-ten best airline list. It offers the best packages to those intending to travel in groups. It also helps them save hundreds of dollars, making the vacation plans cost-effective and convenient for people across the United States and beyond.
Besides these, some other best airlines to fly that people love include American Airlines, Southwest Airlines, Alaska Airlines, Hawaiian Airlines, and Singapore Airlines. Just remember, when booking, there may be flight cancellations or issues with your seat blocking the middle seats.
Conclusion
Summer season is just around the corner; pack your bags and travel the world with anyone. These best airlines to fly companies to make the trip a memorable one. We all work hard, both physically and mentally. Vacations help us lead a balanced life, let alone the happiness associated with it. So, here you go and create worth-living and loving moments this summer with your friends and loved ones.