Can stress cause back pain?
Do you have stress in back pain? Your everyday mundane routine and the fast-paced, chaotic lifestyle create stress. Stress, especially lingering stress, may come with physical damage to your heart, lungs, digestive system, and other organs of your body.
Over time, the stress build-up may lead to other health-related problems, including insomnia, obesity, kidney stones, pressure on the spinal cord, ankylosing spondylitis, spinal stenosis, and stress back pain. This is because your spinal column bears most of your body weight, and the back muscles aid in everyday movement, including sitting, standing, and walking.
Stress-related back pain is a prevalent problem around the world, causing disability to perform everyday tasks. This kind of back pain relief affects the lower back and the middle and upper back, affecting any person's personal and professional life.
What Causes Stress Related Pain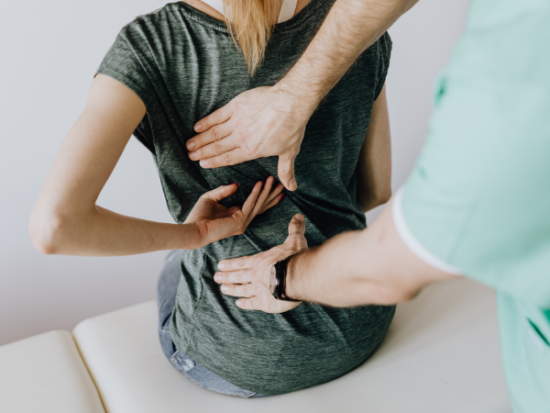 The real reason for stress back pain may vary for different people. Some may be financially overburdened, while others may be working long hours or doing frequent overtime to meet professional and personal targets. Stress can also pile up with other underlying health care issues, such as the inability to handle emotions during the death of a loved one or feeling stuck in a bad marriage.

Related Articles
Some people with stress and run through possible solutions, while most people experience stress physically. When pressure is exhibited physically, it results in muscle tightening around your shoulders and back. The tension in the lower back muscles and sacroiliac joints is why you may experience stress back pain, also known as Tension Myosotis Syndrome (TMS).
Exercise to Physically Condition Yourself
As challenging as it may sound, you must resist the temptation of avoiding exercise when back pain strikes. It may be because you fear that your back pain might intensify, or you may cause more damage to your back muscles.
You must not exert any back pain, but activities such as swimming, yoga, Pilates or, any other low-impact workout can help you de-stress and relieve back pain for the time. If you are sure that your back pain includes stress-related, then you may start a regular exercise routine to strengthen your back muscles and keep yourself strong and fit.
Exercise is the most natural way of relief for tense muscles as it releases endorphins which act as painkillers and may prevent future acute low back pain. If exercise is too much, then take up a daily regime of walking by starting with 10 minutes a day and gradually increasing the time to up to 35 minutes a day.
Treat it With Hot and Cold
.According to research, heat and cold play an essential part in reducing back pain. Applying an ice pack to the back area that hurts will reduce inflammation and ease the pain. The ice pack may also reduce excruciating back pain by creating a numbing effect.
There are heating bottles and pads available to relieve severe back pain by relaxing stiff and painful muscles. Ensure that you follow the instructions on the manual and test the temperature before applying it to the affected area, but avoid getting burnt.
Pain Numbing Medicine
Several pain-numbing balms and creams are available as a substitute for professional medical products in pharmacies that may help ease your severe back pain.
Research shows that creams containing capsaicin, a compound found in hot peppers, may help ease back pain and help treat osteoarthritis pain. Pain-relieving creams that have menthol help in reducing back pain to a greater extent.
All these pain-relieving creams are available off the counter at medical stores and pharmacies or even online.
Related Article: Can COVID Cause Depression?
Counseling as a Treatment
Finding the root cause of your stress and aiming to eliminate it could be the first step in the right direction. Loss of a loved one, dealing with financial struggles, or not achieving your professional goals could be the reason for your stress.
To deal with raging lower back pain, find yourself a trained professional mental health counselor who will talk you through and help you deal with your emotions during tough times. This will help you cope up with stress and minimize your back pain symptoms.
It is now a widely accepted idea to seek help through counseling and therapy. These professionals develop the right strategies to deal with people and situations properly without harming yourself physically or mentally.
Wear Comfortable Shoes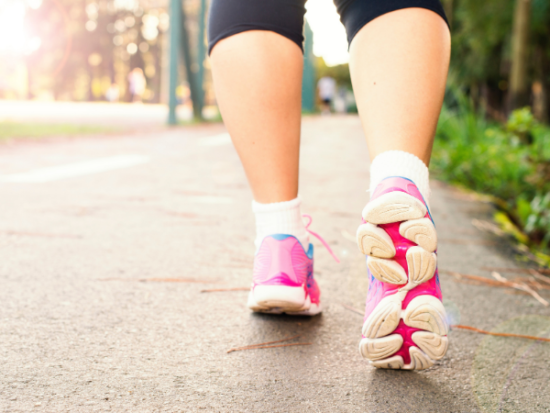 Wearing uncomfortable shoes that do not offer any support to your already weak back muscles may only aggravate the problem.
Wearing too high of shoes may intensify the already existing back pain on the nerve roots. This is all while flat shoes may also put added weight on the back.
The shoes you choose for yourself should be comfortable and a perfect fit. If the pain persists, you may want to visit a foot specialist. They will help you find proper footwear to suit your needs and support your feet.
Get Adequate Sleep
Sleep disturbances or lack of sleep can worsen stress-related back pain. This may be due to an uncomfortable mattress or the wrong side of the pillow. Choosing a bed that supports your back and keeping your neck in line with your back will reduce chronic low back pain.
Your back pain may worsen if you use the wrong pillow or mattress for bed rest. Getting ample sleep may help relieve stress-related back pain and improve overall well-being.
Related Article: How to Relax with CBD
See Your Doctor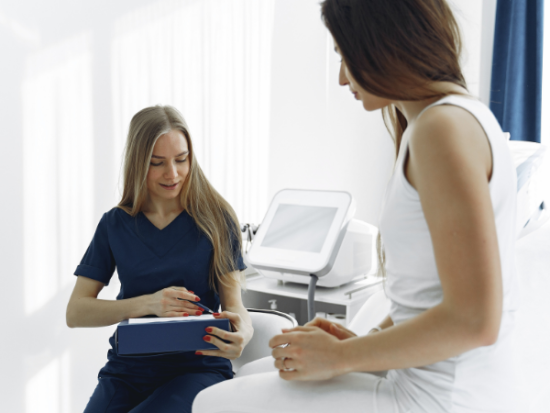 All of the techniques mentioned above may help reduce or eliminate back pain caused by stress. However, it is essential to keep your doctor or professional medical advice in the loop. Then, consult with them when facing severe back pain. Home remedies and relaxation techniques may not be exactly what you need, and a doctor can tell better.
Summary
Your doctor may recommend physical therapy, imaging tests, magnetic resonance imaging, or prescribe other medicines. This goes out especially for people who have other health conditions. They must consult their physician before going for any pain-relieving techniques by themselves at home.