Best Nintendo Games on Amazon
The best selling Nintendo games for the Switch are found on Amazon. The holiday season is in full force and the likelihood of your child asking you for a Nintendo Switch or any of the games is highly likely.
So, where do you look? Amazon is one of the best sellers of Nintendos, Games, and the Nintendo Switch as well. The best-seller list for Nintendo is on Amazon and you can even have the games or the console itself shipped quickly.
To learn more about Amazon Prime, check on Amazon's home page. Amazon Prime members get great deals on shipping, as well as two days free delivery too. If you are a procrastinator, becoming an Amazon prime member, maybe the greatest idea for you.
If you are a Prime member, the shipping may be free for you. So the best way to score a great Nintendo Switch at a good price, or any of the games, check out what Amazon has to offer.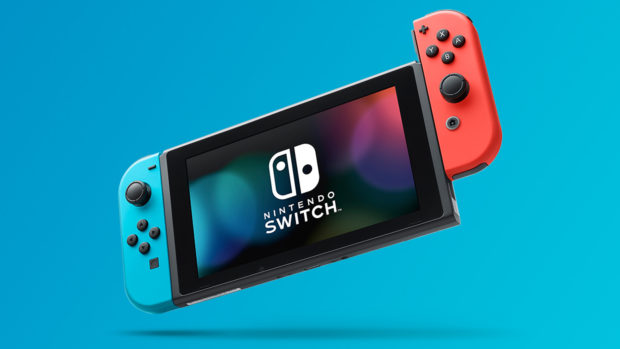 Twelve Days of Deals
Amazon is offering the 12 days of deals as a part of their holiday selling campaign. What does this mean for customers? Every day Amazon will offer deals that have been discounted tremendously.
Most of the items are also very popular gifts too. Which makes it even better to get a great deal on an item that everyone is looking for. Amazon's 12 days of deals will run until December 14th.
Each day the 12 days of deals have a new category as well. They will have many different categories too. It will not just be kitchen appliances one day, but it will be over several different groups.
Amazon has decided what the standout deals will be and you can check them out online now. This special is Amazon's second wave of holiday deals and discounts.
Some of the 12 days of deals include the best Echo deal, which has the Echo Dot priced at $25, instead of the original price of $50. There are headphones that are regularly $350, but with the deal, will cost $278.
Those headphones are the Sony Noise-canceling headphones. There are security systems as well. An air purifier is one of the deals, and a robot vacuum now $145 off the regular price.
Enough about the 12 days of deals, let's look at the best Nintendo Switch games this year on Amazon.
Best Nintendo Switch Games
Some of the best games on Amazon and on the market today are the Nintendo Switch games. The Nintendo Switch and the Nintendo Switch lite are two different game consoles.
Amazon has a variety of many Nintendo Switch and switches lite games to choose from.
Some of those games are fun, educational, and offer families all kinds of fun for anyone.
Get the gaming system that lets you play the games you want, wherever you are, however you like. Includes the Nintendo Switch console and Nintendo Switch dock in black, with contrasting left and right Joy‑Con controllers-one red, one blue.
It also includes all the extras you need to get started. Model number: HAC-001(-01) (product serial number begins with "XKW") This model includes a battery life of approximately 4.5 – 9 hours.
The battery life will depend on the games you play. For instance, the battery will last approximately 5.5 hours for The Legend of Zelda: Breath of the Wild (games sold separately).
Introducing Nintendo Switch, the new home video game system from Nintendo.
In addition to providing single and multiplayer thrills at home, the Nintendo Switch system can be taken on the go so players can enjoy a full home console experience anytime, anywhere.
The mobility of a handheld is now added to the power of a home gaming system, with unprecedented new play styles brought to life by the two new Joy-Con controllers.
Great fun for everyone in the family.
This is a multiplayer game.
This game has lots of fun big and min games at the carnival.
There are 20 total mini-games.
Enjoy a variety of fun and games.
There are classic carnival games such as basketball, clowning around, drone racing, cosmic bowling, and more.
Play games and get rewards.
Catch ghosts and solve puzzles to find Mario and his friends.
Scarescraper is a local co-op mode for playing online and up to 8 players.
Fun for the whole family.
This game lets you make weapons, alcohol, beds, and stoves. Anything you can build to survive.
Survival game.
You can make decisions and sometimes this is hard.
Control your survivors and manage your own shelter.
The worlds are random, so you have a different setting and character each time you are playing.
You play as a civilian trying to survive without food, medicine, and you are in constant danger from snipers and hostile scavengers.
These are a few of the best games for the Nintendo switch. Amazon also has games for the switch lite.
The Legend of Zelda Link's Awakening
You play as the main character, Link.
Link explores a reimagined Koholint Island and he collects instruments to awaken the Wind Fish to get home.
There are many dungeons, riddles, tricks, traps, enemies, and some from Super Mario World.
Meet and talk to locals to get their help.
Fun for all.
You are driving in a Kart and race your friends and battle them in a revised battle mode on new and old battle courses.
Play locally up to 4 players in multiplayer mode.
Inklings appear as well as all-new guest characters, along with returning faves, like King boo, Dry Bones, and Bowser Jr.
https://www.amazon.com/Mario-Kart-8-Deluxe-Nintendo-Switch/
Amazon is the right place for all your Nintendo Switch and Switch lite games and accessories too. Amazon also offers the best deals, best sellers, find out when you visit Amazon.com. Amazon Prime members enjoy free two-day delivery and shipping is free as well.
When looking for the games, you can use search words like video games, ps4, Xbox One, Switch, Wii u, PlayStation, and more. These will point you in the right direction of where to find video games.
The customer service, new releases areas are helpful as well. There is a page for free shipping, and shopper toolkits too. Check the Amazon page and look for these words as well to learn more about shipping.
Read about shipping, shopper toolkit, found it on Amazon, and you'll learn more about the site. If a friend is registered at Amazon look for the registry, gift cards, or sell pages.
Amazon has new releases, registry, gift cards, shopper toolkit, and sell everything you can think of. Amazon has categories of their services on their site. Listed are find a gift, customer service, sellers, find a gift registry, gift cards, amazonbasics, coupons, whole foods, free shipping, and more.
Also look for Wholefoods, free shipping, and shopper pages to educate yourself about what Amazon has to offer.
You can learn more about Amazon's brand of products on their page as well. If you are on the page, listed are gift cards, sell amazonbasics, etc.
Clicking on Amazonbasics will show you all about the products Amazon has to offer.
Amazon has a wide array of holiday gifts, games, and products for the whole family. If you are a prime member, you'll get free shipping and discounts that others do not. You'll find the best of the best at Amazon. Happy shopping and happy holidays!
As an Amazon Associate INQUIRER.net will earn from qualifying purchases.