CBD Oil for Seizures? Yes, New Study Show Significant Improvements!
Overview
Cannabidiol (CBD) has become increasingly popular due to its high potency and medical efficacy.
According to a University of Alabama, a CBD oil epilepsy study overseen by the Food and Drug Administration conducted a clinical trial with patients.
They concluded that patients who used CBD oil for seizures felt a lot better and experienced fewer seizures.
Also, CBD also proved useful for epileptic patients with treatment-resistant conditions.
CBD oil for seizures and CBD for seizures are both popular topics in the modern-day medical field.
Research
Furthermore, as reported in the Epilepsy and Behaviour journal, patients that used CBD oil for seizures in children experienced seizures less frequently.
Additionally, when seizures did occur they were not as severe as usual. There were similarities in results for seizures in adults after CBD treatment.
The results that were featured in this publication were from 132 patients, with 72 kids and 60 adults. All of them suffered from intractable epilepsy which couldn't be treated with traditional remedies.
The research that brought about the use of CBD for seizures took off in 2015 after the Alabama legislation approved of what most people refer to as Carly's law.
This law gave approval to the UAB Epilepsy Center and Children's of Alabama to carry out research on cannabidiol, a major constituent of cannabis.
According to the research, they treated 132 patients at baseline. Experts assessed each patient after 12, 24, and 48 weeks.
There was a massive decline in the number of seizures that they experienced. This number fell from an average of 144 seizures to 52, 2 – 12 weeks after the study concluded.
These new improvements showed a decreased frequency of seizures that were stable throughout the 48 weeks. Thus, it lasted the entirety of the research.
CBD Oil Treatment for Seizures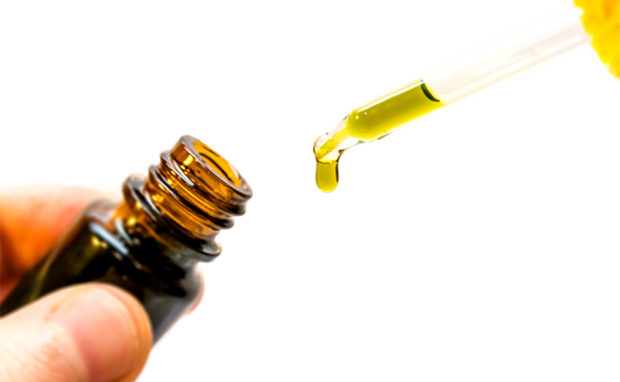 Martina Bebin, M.D. Professor in the Department of Neurology at The School of Medicine, was the principal investigator of the pediatric arm of the research.
She recounted the positive effects of CBD oil for seizures and the vast benefits that epileptic patients were receiving.
The research also covered patients that were on an adverse events profile (AEP).
All the patients noticed a decline in their AEP score, dropping from 40.8 to 33.2 throughout use during CBD therapy. Every 12 weeks patients were assessed and evaluated using the Chalfont Seizure Severity Scale.
This scale measures the overall severity of seizures. After these patients used CBD oil for seizures, there was a decline in the scores from 80.7 at baseline, to 39.2 after 12 weeks.
All these scores remained stable throughout the research period, which lasted for 48 weeks in total.
According to Jersy Szaflarski, M.D., Ph.D., who is the director of the UAB Epilepsy Center and head of the adult arm of the study, the score-drop which these patients experienced was significant. The fact that it dropped by 10 points or more shows strong potential.
He added that, during the 12-week research period, they noticed improvements in the 30-40-point range for every group, which translates to a whopping 50 to 60 percent improvement for seizure patients. He also says that this result was remarkable for the entire group.
Related Articles
What's Next?
Reports from the investigators showed that patients who used medical CBD oil for seizures experienced a decline in seizure frequency and severity.
This means that a good number of patients suffered milder and less frequent seizures. CBD for seizures continues to show promising results.
In studies, the CBD oil used for seizures was pharmaceutical-grade CBD oil called Epidiolex, manufactured by Greenwich Biosciences.
In its purest form, Epidiolex contains trace amounts of THC. THC is responsible for the psychotropic effects of cannabis.
Epidiolex has undergone observational and randomized controlled studies in the past to ascertain its level of safety and also to determine how tolerable it is. That is why the UAB team's emphasis was on AEP data.
From the results, seizure patients that consumed CBD oil didn't experience any adverse side effects. According to Szaflarski, the AEP scores remained stable throughout the research, regardless of the increase in CBD dosage, and decrease in the dosage of the previously used anti-seizure medications.
He also confirmed that, out of the 132 participants, just two experienced adverse effects and couldn't continue.
Pharmaceutical
These results are a reflection of the significant effects of the best CBD oil for seizure patients – leading to less frequent and less severe seizures.
He added that the findings made more sense not just because they showed sustained improvement (lasting for the 48-week duration), but also because the results were equally beneficial to all patients in the study, regardless of age, gender, or other variables.
SUMMARY
The FDA endorsed the use of Epidiolex for seizures connected with Lennox-Gastaut syndrome and Dravet syndrome. These of which are amongst the most unusual and severe forms of epilepsy.
This made Epidiolex the first approved CBD oil for seizures. The FDA has not approved other CBD products.
Cannabidiol is a much better treatment option for treating epilepsy patients. So this approval will go a long way for epileptic patients around the globe.
Stay up to date with the latest research regarding medical marijuana in children and adults using CBD treatment aiming for the reduction of seizures.
There is no denying that cannabis products have very low to almost none existent harmful side effects.
Is CBD Legal? Hemp-derived CBD products (with less than 0.3 percent THC) are legal on the federal level but are still illegal under some state laws. Check your state's laws and those of anywhere you travel. Keep in mind that nonprescription CBD products are not FDA-approved.
Published April 14, 2019; Updated May 20, 2019; Updated March 1, 2020.