Protecting Employee & Consumer Rights
Protecting 'managers' from wage theft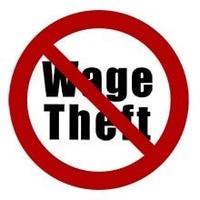 Jaimie Quinby, Linda Gomes and Eric Fontes worked as "General Managers" (GMs) for ULTA Salon, Cosmetics & Fragrance, Inc. (ULTA) in its California locations. The GMs sued ULTA for unpaid overtime wages and missed meal and rest breaks.
Now, one may ask: Aren't managers exempt from overtime and the meal and rest breaks requirements of California law? The answer to this question is yes; indeed, true managers are not entitled to overtime pay or meal and rest breaks. But this is only if they are true managers.
For employees to be truly exempt from overtime, they must be employed in an executive, administrative, or professional capacity.  The law strictly applies the "executive," "managerial" and "professional" exemptions to the overtime provisions.  True exempt status is determined primarily by the employee's duties, not the job title.
For example, executives or managers must perform managerial, not merely ministerial, duties. These duties include managing the business, hiring, firing and disciplining employees, deciding on employee salaries and wages and creating work policies and procedures.
These duties must take up more than 50 percent of their work time. If, for example, managers work eight-hour days, they must spend more than four hours per day on managerial work. (Additionally, the manager must be paid at least twice the state's minimum wage for full-time employment.)
The GMs at ULTA alleged that the company allocates insufficient staff hours to each store but makes its salaried store "managers" work long hours. However, the "managers" spend most of their time doing nonexempt work. These include stocking and cleaning shelves, working cash registers, greeting and waiting on customers and unloading merchandise from trucks.
In other words, the GMs spend more than 50 percent of their working time doing the tasks of cashiers and stock associates. GMs work as much as 12 hours per day and often skip their meal and rest breaks. They are not paid for overtime and for not being provided meal and rest breaks.
The case continued for about two years until the employer agreed to settle its employees' claims by paying $3.65 million to approximately 230 misclassified store managers in California.
The settlement awards an additional $10,000 to each of three GMs who started the lawsuit.
Courts have recognized that California's labor laws do not recognize "hybrid" activities—i.e., activities that have both "exempt" and "nonexempt" aspects. Rather, the regulations require that each discrete task be separately classified as either "exempt" or "nonexempt."
Tasks may be "exempt" or "nonexempt" based on the purpose they serve within the organization. A manager making sales to customers for supervisory, training or demonstration purposes is exempt. But in a large retail store where re-stocking the shelves is usually assigned to nonexempt employees, the manager re-stocking shelves is doing nonexempt work. As in the case of the GMs at ULTA, if non-exempt work takes up a large part of a manager's time, this "manager" is likely "nonexempt" and is entitled to overtime pay.
The Law Offices of C. Joe Sayas, Jr. welcomes inquiries about this topic. All inquiries are confidential and at no-cost. You can contact the office at (818) 291-0088 or visit www.joesayaslaw.com or our Facebook page Joe Sayas Law. [C. Joe Sayas, Jr., Esq. is an experienced trial attorney who has successfully recovered wages and other monetary damages for thousands of employees and consumers. He was named Top Labor & Employment Attorney in California by the Daily Journal, consistently selected as Super Lawyer by the Los Angeles Magazine, and is the recipient of PABA's Community Champion Award for 2016.]