CBD Oil vs. Hemp Oil: Detailed Explanation
Hemp vs. CBD: Hemp oil and CBD oil are children of the same mother, Cannabis Sativa. Both oils stem from the same textile good, which is the hemp plant.
However, the uses of hemp oil and CBD oil differ drastically. Their uses, constituents, and chemical effects vary in many different ways.
To get the full summary of these products, we must dive deeper into the chemical make-up of both oils. The chemical and physical characteristics are both important, and the potential uses for CBD and hemp oil change depending on the individual.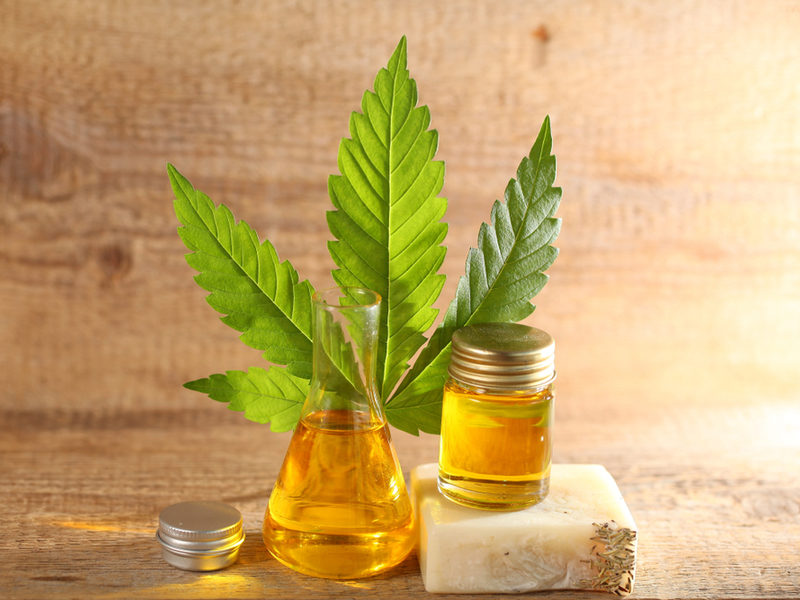 This article aims to distinguish between hemp oil and CBD oil by looking at their common uses and chemical makeup. This article will be directed towards these three sub-topics including:
Essential qualities of hemp oil

Essential qualities of CBD oil

Difference between hemp vs. CBD (according to their uses)
Grab a hot coffee as we distinguish between these two modern supplemental products: hemp oil and CBD oil.
Key Qualities of Hemp Oil 
Hemp oil is also known as hemp seed oil.
The oil is produced by applying pressure to the hemp seeds. It consists of omega-6 and omega-3 essential fatty acids at the ratio of 3:1, respectively.
When it is in its unrefined form, hemp oil has a nutty flavor and dark-green color.
In the refined form, hemp oil is clear, pure, and colorless. Pure hemp oil has little flavor and is lacking in vitamins and anti-oxidants.
Its constituents are linoleic acid (LA, 54%), gamma-linolenic acid (GLA, 3%), and omega-3 alpha-linolenic acid (ALA, 17%). (5-11%) of hempseed oil consists of monosaturated fat, (5-7%) of saturated fat and 2% of stearidonic acid.
When compared with other oils, hemp oil has lower saturated fatty acid content.
Key Qualities of CBD Oil
CBD oil contains cannabidiol, a substance that is found in specific hemp and cannabis strains.
As a drug, CBD oil is used to treat a specific illness or maintain good health. The means of administration are determined by the illness. CBD oil can be taken in the form of pure oil drops an inhaled vapor.
Inhaling CBD vapor is the fastest means of administration, but for maximum performance used in specific cases, patients can combine the two methods.
When looking at hemp vs. CBD reviews, it is important to consider what you are using the product for.
Hemp vs. CBD: Difference Between Hemp Oil and CBD Oil 
Uses of CBD
Treats neurological diseases: CBD enhances the brain functions and helps the healing process in neuro-patients. CBD oil is used to treat PTSD, anxiety disorders, and epilepsy. It is adapted to use concurrently with allopathic methods –like chemotherapy, and radiation therapy for assisting in cancer treatment. The results achieved from using CBD for the treatment of neurological disorders are quite fascinating.
Serves as a pain reliever: According to medical studies, CBD serves as an active pain reliever by sending biochemical signals known as neurotransmitters to the neuron cells of the brain. When given the combination of CBD and THC for four weeks, patients with rheumatoid arthritis experienced an increase in mobility, reduction in spasms, and overall less pain.

Serves as an anti-depressant: CBD oil has antidepressant properties. In patients with PTSD, CBD oil reduces the negative and intrusive symptoms of the illness. CBD oil can also be helpful in the treatment of specific forms of epilepsy; CBD can reduce the over-excitation in the brain to reduce seizures.
Related Articles
Uses of Hemp Oil
Serves as a dietary supplement: Due to its low burning point, Hemp oil is not used for frying food. However, the addition of Hemp oil to a variety of everyday foods is a good way to reap the nutritional benefits of the supplement.

Used as drying oil: Hemp oil can polymerize. For this reason, it is used as a drying oil. When blended with other oils, resins, and solvents, hemp oil serves as an impregnator, and varnish in wood finishing.
When comparing hemp oil to CBD oil, there are many different uses. Some of these may be health benefits, while others may be related to industry or textile products.
SUMMARY
In summary, the differences between CBD oil and hemp oil depend on what the substance is being used for.
Hemp oil is used for cooking and domestic purposes, while CBD oil is a medical substance with various health benefits.
We hope you've been able to gather the many differences between hemp oil and CBD oil and can make an educated decision on whether hemp or CBD oil products may be beneficial in your personal life.
Is CBD Legal? Hemp-derived CBD products (with less than 0.3 percent THC) are legal on the federal level but are still illegal under some state laws. Check your state's laws and those of anywhere you travel. Keep in mind that nonprescription CBD products are not FDA-approved.
Published March 06, 2019; Updated May 15, 2019; Updated February 27, 2020.