Buying On Amazon In PH, Part 1: Creating an Amazon Account
How to Purchase & Ship Internationally from Amazon
Do you want to buy from Amazon in the Philippines? This article series will teach you how. Online shopping is among the many conveniences of modern life, and what better way to do some online shopping than to buy from Amazon? Sadly, for many Filipinos, buying from Amazon isn't as straightforward and simple as one would expect. Some things available on Amazon aren't eligible for international shipping and delivery to the Philippines. There's a solution for that, however, and this is where our Amazon Philippines buying guide comes in handy.
You might see something that catches your attention on Amazon, and if you're lucky, you'll be able to buy it whether or not you're in the Philippines. Amazon currently permits sellers to ship to over a hundred countries including the Philippines.
Step 1 – Creating an Amazon Account
On Amazon.com, click the "Accounts & Lists" hyperlink. Then, click "Start Here" beside the "New Customer" hyperlink.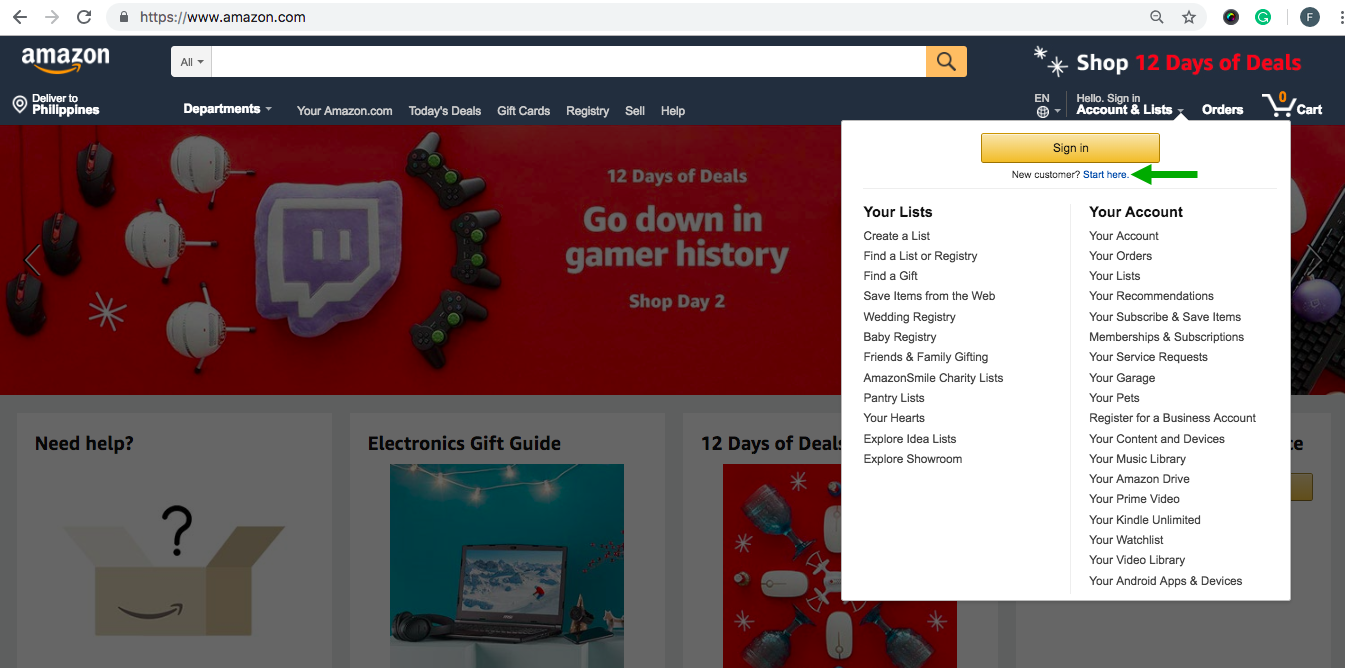 Step 2 – Creating an Amazon Account
Register your name and create a secure password for your account.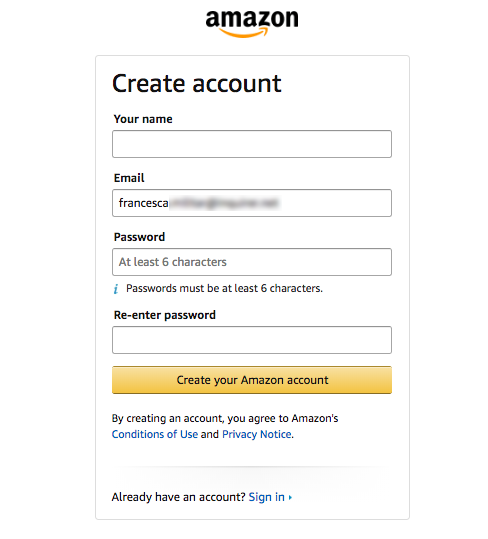 Step 3 – Creating an Amazon Account
With your account ready, you can now search and purchase items through Amazon.com!
As an Amazon Associate INQUIRER.net will earn from qualifying purchases.