Mother's Day Gifts Under $30 on Amazon
Moms are special. They do so much for their families and are often the core of each household. These cherished women will celebrate Mother's Day in just a few days. While many people may already have their gift ideas ready to go, some may still struggle to find the perfect present. If you are looking for something unique and special, why not consider searching online? Many adorable and thoughtful trinkets would make perfect Mother's Day gifts. This Mother's Day, show your appreciation by getting her a thoughtful, affordable gift.
Like most people, you're probably scrambling to find the perfect Mother's Day gifts at the last minute. But don't worry; I've done the research for you and found some great Amazon mother's day gifts under $30. From beautiful watches to cozy robes, there's something for every mom on your list. So please hurry up and order before they sell out!
4 Last-Minute Surprise Ideas for Mother's Day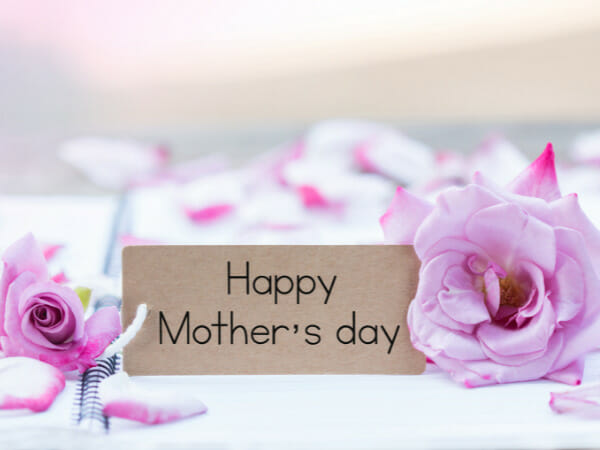 It can be tough to come up with unique Mother's Day gifts, especially if you're unsure what your mom would like. But don't worry – we've got you covered. We've gathered some of the best and most unique surprise ideas you can give mom this Mother's Day, so you'll find the perfect gift and celebration for your mom! Whether she loves spending some me-time or enjoying a nature trip, she'll love these surprises. An ideal gift will always be something you've carefully planned. So don't wait any longer – check out our Mother's Day surprise ideas list.
Mom's Day is coming up, and mom loves surprises. What better way to show your appreciation than by treating her to a day at the spa? Relaxing massages, facials, and pedicures can do wonders for relieving stress and helping your mom feel pampered.
D-I-Y at-home spa treatment is also an excellent way to bond if you have more time on your hands. You can prepare her a calming bath using bath bombs and arrange for a massage therapist to visit at home. Using lavender oils can add up to enhance a more relaxing mood. Also, new moms deserve this relaxation time, especially after going through those sleepless nights. So let them take a break and let mom relax to a day she deserves!
If you are looking for a way to celebrate Mother's Day that is both unique and fun, why not try a picnic spree? A great idea involves traveling to several different scenic spots, each with its unique charm, and enjoying a picnic lunch. It's the perfect way to spend a day with your mother or mother-in-law (or any mother figure). You need a picnic mat and a basket full of mom's favorite food. It can be as inexpensive or luxurious as you want it to be.
Reserve for a private yoga session
As Mother's Day is quickly approaching, many are scrambling to find the perfect gift for their mothers. Perhaps one of the best gifts you could give your mother is a day reserved for her to enjoy a private yoga session. Studies show that Yoga has countless benefits for both mind and body, making it the perfect activity for moms of all ages. Consider reserving a space at your local yoga studio for your moms this coming Mom's Day. Also, don't forget to buy her excellent quality yoga mats. Let mom relax and burn some calories simultaneously with this unique gift. She'll appreciate the gesture and will be able to relax and rejuvenate in peace. After the session, you might be surprised to see your mom doing yoga as her morning routine. Namaste!
Arrange a breakfast in bed
As cliche as this activity may seem, your mom will love the thought of waking up to a prepared meal. Moms need a break now and then, so this mothers day, surprise her with breakfast in bed. All you need is some creativity and a few simple ingredients. First, choose foods that she likes and are easy to eat in bed. Menu items like eggs, toast, oatmeal, yogurt, fruit, and cereal are good choices. You can also prepare a special drink like coffee or tea with milk and sugar. You can even make a pancake or waffle breakfast sandwich to get creative! The most important thing is to be thoughtful and personalize food selection to your mother's preferences. This idea is a guaranteed thoughtful gift for mom.
Top 10 Amazon Mother's Day Gifts Under $30
Are you looking for a great Mother's Day gift on a budget? No problem! Check out our top 10 ideas that are all under $30. From flowers to jewelry, we've got you covered. So don't stress finding the perfect present – grab one of these awesome gifts, and your mom will love you!
Most unique gift for moms
Price: $23.79
If you're looking for a unique way to surprise your mom on her special day, you'll love YIKUSH plant pots! These head planter pots are perfect for adding a touch of personality to your garden. The stylish design will add some extra flair to your outdoor space. Give your moms the most unique and great mom's day gift they deserve with YIKUSH plant pots!
Pros: These unique and clever planters feature a head-shaped pot perfect for succulents or small plants.
They are handmade from high-quality, durable resin, perfect for indoor and outdoor use.
Also, these pots come with a drainage hole with a removable rubber stopper. They're durable and weather-resistant.
These stylish and sturdy planters are perfect for any plant lover. They have high-quality materials; these pots are sure to last.
Plus, the incredible designs are sure to add personality to any space.
Cons: Some parts of the pot might have uneven colors due to the resin's primary material.
Best selling Amazon mother's day gift
Price: $25.99
Add some beauty and whimsy to your outdoor space with a set of solar hummingbird wind chimes. These charming decorations are an excellent gift for mom, and they're easy to install. Just hang them in a spot where they can get plenty of sun and enjoy the sound of the chimes to put mom in a good mood.
Pros: Your mom will surely enjoy the beauty of the hanging birds as they flutter in the breeze.
During the nighttime, they will shine in brilliant, different colors.
While during the day, they will charge and then glow throughout the night. Aside from these chimes being rain-proof, they are also moisture-proof.
Plus, they're easy to hang, and you can use them indoors and outdoors.
Cons: You only get one mobile chime, so it's a tad expensive.
Top-rated Funny Gift for Moms
Price: $17.67
Not only is the "Favorite child" mug itself funny, but a funny thought is in place while picking it out. Your mom loves it if you know what makes her laugh and can give her a gift that reflects that. This coffee mug can be one of your mom's go-to's when she needs a little pick-me-up during the day. It's not the fanciest or most expensive cup globally, but it will be one of her favorites!
Pros: The funny mugs are high-quality ceramic printed with unique designs on both sides.
It is a humorous Amazon mother's day gift that will put a smile on your mom's face.
You'll have a one back guarantee if you receive an item with defects
Cons: It's inevitable sometimes to receive a damaged mug, good thing they offer a money-back guarantee if this happens.
Best personalized gift for mother's day
Price: $19.50
Check out this personalized gift for mom. She'll love this birthstone necklace with initials. It's a beautiful way to show your mom how much you love her. This birthstone necklace with initials is the perfect way to show your moms how much you care.
Pros: The beautiful pendant features her birthstone and her initial, making it a unique and special piece she can wear every day.
This beautiful piece is available in silver, gold, and rose gold.
Its charm is 13×9 millimeters, and the chain is 17.5 inches long.
Plus, the delicate chain adds a touch of elegance and femininity.
Cons: The colors of the birthstones aren't the perfect colors of the real ones.
Top Choice for Mother's Day Gifts on Amazon
Price: $26.99
There are so many products on the market nowadays that can help moms out in the kitchen, but one of my favorites is the Hamilton Beach Breakfast Sandwich Maker with Egg Cooker Ring. This handy little appliance takes all of the guesswork of making breakfast sandwiches. This sandwich maker is one product that will make mother's day a breeze!
Pros: You can cook your eggs and toast your bread right at the same time! The egg cooker ring also means you don't have to worry about flipping your eggs over or getting them perfectly round.
Your mom can easily prepare custom breakfast sandwiches with this multi-purpose device with this gift.
The surfaces have a durable, non-stick coating.
Ditch the bread, and it's perfect for anyone under Paleo and Keto diets.
While all the parts are removable, you can easily clean up every piece.
It is dishwasher safe.
Cons: It will take a few minutes to heat this before you can cook it.
Best self-care gift for moms
Price: $11.92
The Burt's Bees gift set is the perfect Mom's day gift. Burt's Bees is a company known for its natural skincare products. They have many items, but their gift set is an excellent way to try out a few different ones.
Pros: This set includes six of Burt's most popular products to pamper mom from head to toe.
It includes two different hand creams, a foot cream, a cuticle cream, a hand salve, and a lip balm.
With this many products included, mom is sure to find something she loves!
The all-natural ingredients make it a good choice for anyone looking for an eco-friendly option.
Cons: The items only come in travel sizes, which are smaller than the regular size.
Most Recommended Mom's day gifts on Amazon
Price: $27.69
Moms love their coffee hot; the Mr. Coffee 12-Cup Coffee Maker is a great gift option. So if you're looking for an affordable and reliable coffee maker, the Mr. Coffee 12-Cup Coffee Maker is a great choice.
Pros: It comes with all the features you need to brew a delicious cup of coffee, and it's easy to use. Plus, it has a compact design that takes up minimal counter space.
This coffee maker is perfect for busy moms who need to make coffee on the go.
It has a one-touch control panel, so it's easy to use, and it comes with a reusable filter so your mom can save money on coffee pods.
The on/off indicator light is also a good reminder that the device is still on.
Plus, it has a built-in timer so your mom can wake up to freshly brewed coffee every morning.
Cons: If you leave this on for a longer time, the hotter your coffee can get. It can get too hot to drink.
Best Mom's day gift for new moms

Price: $9.95
Today is your first Mother's Day, and it's a special day to celebrate all that you have accomplished as a mom so far. This infant's bodysuit will help commemorate this memorable day. Surprise other new moms you know with this exceptional gift.
Pros: The soft cotton material is comfortable against your baby's skin, and the cute design will make your little one look adorable.
Whether you are spending mom's Day at home or out and about, this graphic apparel outfit will make your baby stand out.
The cute bodysuit is made of 88% cotton and 12% polyester.
Cons: The textile's size might change and shrink after a few washes.
Top-rated gift for wine lovers
Price: $17.97
Wine glasses with clever sayings or designs are a fun and unique way to show your mom how much you care. These glasses will make her laugh, and she can use them to enjoy a nice glass of wine on special occasions. Plus, they're perfect for enjoying a nice glass of wine together!
Pros: These wine glasses come in a gift box wrapped in bubble wrap.
A funny and witty present for mom says, "Mom, since I could be the reason you drink, the least I could do is give you a glass."
Aside from their unique design, these are also dishwasher safe. Perfect for wine lovers like your mom.
These come with a money-back guarantee if it arrives with defects.
Cons: It was light and not as heavy as the other wine glasses.
Most Affordable Gift for Mom
Price: $13.99
Paper Love offers beautiful 3D paper flowers that pop up when you open the card! With a wide variety of designs to choose from, you're sure to find the perfect card for your mom.
Pros: Paper Love cards are made of high-quality paper and craftsmanship, so she'll be able to keep them as a cherished memento long after Mom's Day is over.
This card comes with one blank envelope, a Paper Love note, and a little note card for your love thoughts. You can even insert your favorite photo together for a more personal touch.
Cons: The card is smaller than what the images show.
Key Takeaway
While we can't guarantee that every one of these gifts will make your moms love you more, they are all sure to show her how much you care. And at under 30 bucks a pop, why not pick up a few?
This Mothers Day, skip the usual flowers and chocolates and go for something unique – like one of these awesome gifts under $30 from Amazon. So whether you want to splurge on your mama or stick to a budget, we've covered you. Happy Mother's Day!