Best cities in Europe to travel to and why
As a maiden visit to the European continent, many cities are appealing. While the Eiffel Tower, located in the beautiful city of Paris, is a lovely place to visit, you'll be missing out if you do not at least visit and spend a little time absorbing the active state of the crème de la crème cities in Europe.
The Best European Cities to Travel To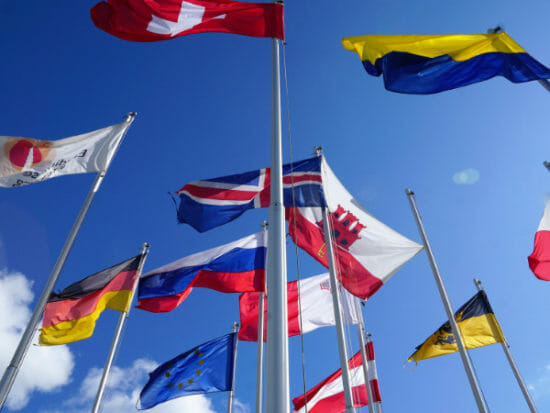 Asides from beautiful scenery, a city should be rated based on its superb food, beautiful and classy hotels, nice locals, and even unique history.
Most of the vibrant cities that rank high in this list include:
Helsinki, Finland
Dubrovnik, City in Croatia
Berlin, Germany
Florence, Capital of Italy's Tuscany Province
Bodrum, Turkey
Budapest, Hungary
Reykjavik, Iceland
Helsinki, Finland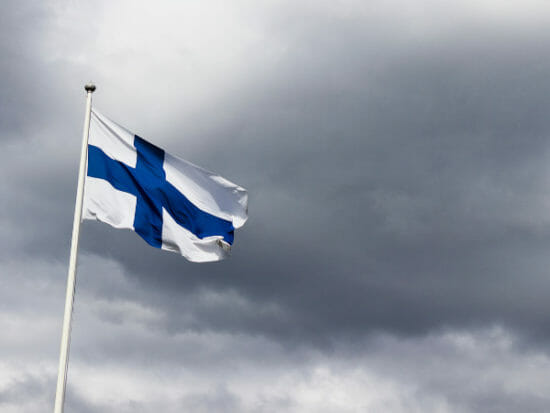 The quayside Helsinki is a cold city with very rich and lovely designs and a new gastronomy culture hot on the trail of more hyped-up Scandi towns. You can have the greatest fun ever in this city, from hiking a ski hill to climbing a frozen waterfall. There are lovely places to go. Hunt them down and get a taste of the Finnish bento and archipelago bread.
Helsinki is so lovely, and you can watch the northern skies from the warmth of your sheepskin blanket. You can stay in the Aurora domes fashioned into igloos at the Harriniva for the freshest and cleaner air you'll ever get in Europe.
It has an aura of romantic coziness, with the wood-burning fireplace, heaters, and lights bouncing over the frozen lake. You can enjoy this view with a glass of champagne and your partner by your side.
Dubrovnik, City in Croatia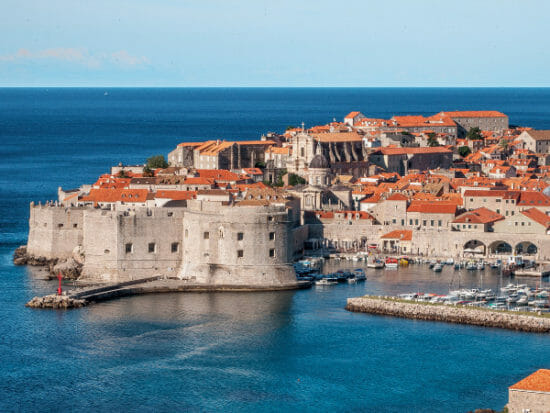 Dubrovnik has a very ancient vibe with the grand baroque structures and limestone streets that screams polished and shiny. Here, foodies can live their wildest dream with its bubbly and exquisite restaurant scene.
Many Games of Thrones fans have visited Dubrovnik as it is one of the sites used to shoot the series. It was dubbed "Heaven on Earth " by Bernard George Shaw. It is a perfect movie set coming out of the sea.
The best thing is to plan to check the arrival of cruise ships on the port websites to avoid population. You can get herbal moisturizers by window shopping in the street of Stradun.
Berlin, Germany
The largest number of Michelin-starred restaurants in Europe after France is in Berlin. Berlin has many must-see attractions, and a huge amount of their budget goes to making Berlin and other parts of Germany tourist sites. Berlin is a buzzing stopover place for those visiting Europe. It is rich in history, culture, music, lovely artwork, sprinkles of amazing architecture from decades and eras ago, and exotic nightlife.
Berlin's past has an intriguing past with memorials from wars and conflicts like the Berlin wall. Even though a large portion of the city was destroyed during the war, it was reconstructed to preserve its history.
Florence, Capital of Italy's Tuscany Province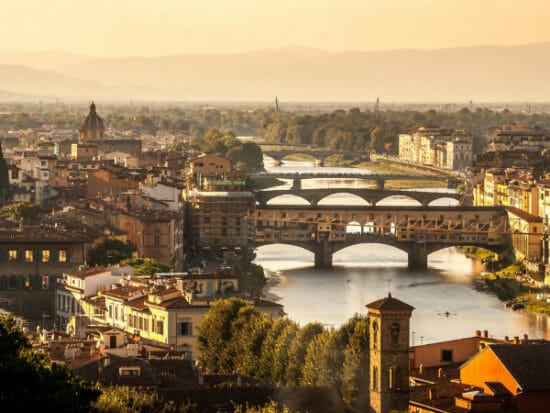 Florence, a part of the Tuscany province – meaning Blossom in English – is a city rich in art, architecture, statues, and obelisk. The thoughts of the fifteenth-century Florentines frolicking around merrymaking are so appealing. Florence is one city in the world that is prominent for its historical sites.
Been a UNESCO World Heritage site since December 17, 1982, Florence has maintained being a UNESCO World Heritage site, and it is also home to The Duomo, a church with a Brunelleschi-designed terracotta-tiled dome and a Giotto-designed bell tower, is one of the city's most prominent sites
The city's multiple museums and galleries include the Uffizi Gallery and Palazzo Pitti, and they both have a huge influence on culture, art, and politics.
Bodrum, Turkey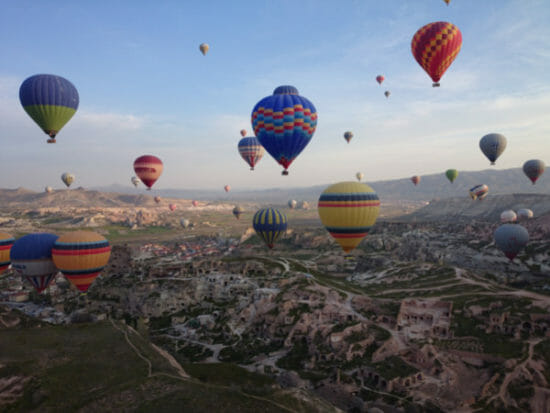 Bodrum is on a rocky peninsula. The city offers twin bays, with Bodrum is on a rocky peninsula. The city offers twin bays with flawless, shimmering seas nestled between headlands.
Bodrum castle may also be seen from the bays—a fortress built from the Mausoleum at Halicarnassus, one of the ancient seven wonders of the world. You get to spend time exploring.
You get to explore archeological sites and the largest museum in Turkey, which gives prominence to Ancient Egyptian seals, royal Carian jewelry, Roman amphorae, Medieval Islamic glassware, and a uniquely 16th century Spanish Four-Real piece. Also, you can as well enjoy sunbathing by a shimmering cove. Sea beans, Baba Ganoush, pepper salad, Anchovy fish kebab, Jumbo Prawns, and smoked aubergine are just a few of the mouthwatering Bodrum meals.
Budapest is one of the best European towns to visit. If you are an individual on a budget interested in history, it will be your favorite city. It's easy to fly into or get to by train, and wandering through the Gothic, cobblestone streets will make you feel like you've gone back in time.
Since numerous fusion restaurants mixing western and eastern cuisine have grabbed critics, the city's foodie culture has begun to stir so that you won't go hungry.
Budapest, Hungary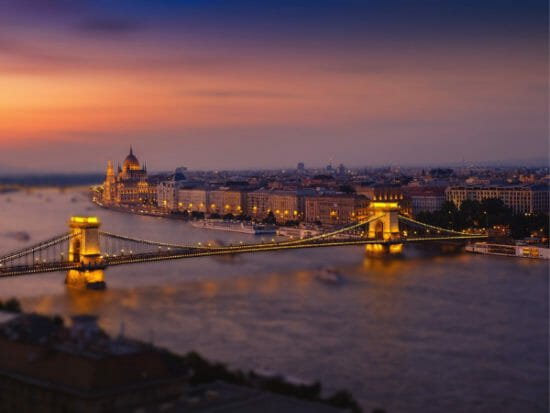 Hungarians took over the developed city of Budapest in the ninth century, and today, it is the country's capital and one of the largest cities. The Mongols and Ottomans once ruled Budapest. To enjoy the history of the city, visit the museums of Budapest.
It is also home to many art nouveau with over a hundred thousand artworks. Enjoy the Old Town's palaces, churches, museums, and Parliament buildings.
Sao Jorge's Castle, Sao Jorge's Castle, Santa Justa Lift, and the Ponte 25 de Abril bridge hold a lot of amazing historical structures. To get a lovely view of the Praça Marquês to do Pombal, Avenida da Liberdade and the gleaming Targus River, the city park—the largest, Parque Eduardo VII offers the nicest view of these sites.
For wonderful and mouth-watering dishes, like the appetizing pastel de nata. Visit the appealing Doca de Santo restaurant and get a bonus view of the amazing river.
Reykjavik, Iceland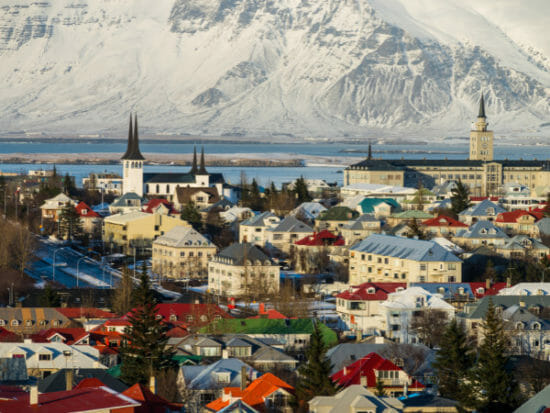 Reykjavik may not pop up in mind; however, it should creep into your list. Many visitors venture into Iceland to see the Aurora Borealis. Others come in the summertime for the lovely unending sunshine.
One amazing thing about Reykjavik is that it lacks darkness from around April to August. This ceaseless sunshine is due to its geographical location. If you don't mind sleeping with black-out curtains that block out the glare of the sun, it is suitable for you.
Reykjavik offers attractive hiking sites and a scenic view of green fields dotted with colorful flowers, bright skies, wonderful weather, and the Blue Lagoon with the healing water. The royal family has been in Reykjavik; Queen Elizabeth was in Reykjavik in 2018.
St Petersburg, Russia
St Petersburg is a buzzing world-class hub located west over the Baltic Sea, was by Peter the Great. The city centers on the notion that it is an aperture, linking the outside world to Europe.
This is not far from the truth as the place has a combination of European and Russian style with its large but eye-catching plazas and other wonderful palaces that would leave you in awe. For example, The grand Mikhailovsky Palace is at the art square mapped out by Carlo Rossi, and the Winter Palace is now home to a renowned Hermitage museum but used to be home to past Russian emperors.
It is rich in culture, and it has been regarded as the country's cultural capital. With the city's flamboyant castles, layout symmetry, and beautiful canals that bring you to relish when you remember the rest of Europe combined with the pervasive Cyrillic alphabet orthodox churches, visitors are reminded that this is not an ordinary city. It has over 150 institutions of which the Russian museums and Hermitage are a part.
Their music is flamboyant and includes opera, world-class ballet, and even wonderful classical music. The city has a lively gallery scene in which a huge amount of money has been in, lots of artworks like the Bronze Horseman—a statue of St Peter the Great and also classy pubs, restaurants that serve the best dishes like the Bleeni, Stroganoff, Pierogi, and beef Borsch and also boutiques filled with lovely wares.
Most Beautiful City To Visit in Europe?
Deciding the most beautiful city in the whole of Europe is a very tough choice to make.
Many of the cities in Europe put a lot of energy into maintaining their history, heritage, and architecture.
However, Budapest is the most lovely city, sitting on the water. It is sheer perfection to go across the chain bridge and see the beauty of Buda and Pest looking back at each other across the Danube. Make your way down to the river when the lights turn on in Budapest and soak in the two cities.
What Is The Funnest City To Visit In Europe?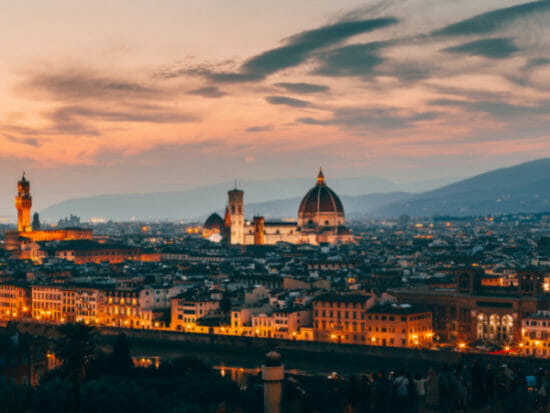 The people of Florence are some fun people, with their facial expressions and actions. Their nightlife is superb, and it is the best city to have a good time at night. Whether you want to spend the evening making new acquaintances or unwinding with a glass of wine, you get the vibes from Florence.
Florence also has a great history, art, and architecture, and it is the cradle of the Renaissance. What better place to get Renaissance than from its birthplace.
The renowned Uffizi Gallery has paintings by some of the greatest artists like Leonardo Da Vinci and Michelangelo and stunning sites like the Ponte Vecchio and the Boboli Gardens, making it the funniest city.
What Is The Most Picturesque City To Visit In Europe?
Provence in France is the most picturesque place in Europe with its countryside landscape.
Everyone who visited Province has succumbed to its allure. It looks like a fairytale land with vineyards and lavender fields from the rolling French hills to the Mediterranean.
On sunny days, you could chill in the Les Deux Garçons terrace Aix-en for a delicious glass of rosé. The terrace was a popular place for Churchill and also Picasso. Les Baux-de-Provence is a 100 acre home to a hotel, and it has the best gourmet restaurant, a pool, and other things to make you comfortable, and you can retire here from a lovely afternoon.

Related Articles
Best Romantic Getaways to Go in 2022
Conclusion
Getting to explore cities in Europe is compulsory on many aspiring visitors' bucket lists because it is as enticing as it can be, with the abundance of culture, lovely weather, and flavored dishes. However, you should not be giddy with excitement and forget to plan your trip well. Ensure accommodation can be afforded. The accommodation location is ideal for accessing attractive sites and ensuring vaccination before traveling.