Why 2022 is the year of Ethereum
Behind the gray cloud of COVID-19, there's a silver lining for the Ethereum community. The second-largest cryptocurrency in the world will see huge developments this year. Follow the crypto trends, and you'll notice that most of them are built on the Ethereum blockchain. ETH will also improve as the NFTs, DAOs, and DeFi grow.
Even better, we may finally see Ethereum 2.0 and the upgrades it promised. Once it comes out, it will allow the network to expand further, provide better security, and become more sustainable. As a result, Ethereum may sustain its place in the market. If not, this may cause the "flippening", the moment when ETH becomes more valuable than BTC!

To make sure all readers are up to speed, I'll explain what Ethereum is first. After that, I will talk about the upcoming major upgrade for the Ethereum network. What's more, I will explain how the trends related to DAOs, DeFi, and NFTs are boosting Ethereum's growth. Finally, I will discuss what's in store for the crypto space as a whole.
What is Ethereum (ETH)?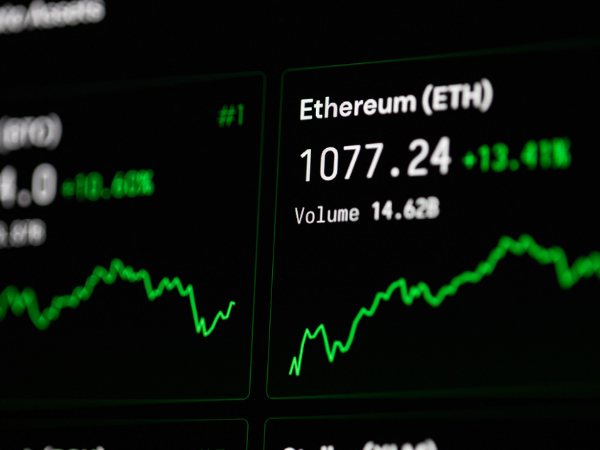 You probably know bitcoin (BTC) because it's usually mentioned when talking about cryptocurrency. It came out in 2009, making it the first crypto in the world.
It was open-source, meaning that everyone could download and tweak it themselves. As a result, people started applying upgrades and adding features to bitcoin.
Soon, it inspired others to make entirely different crypto networks. This led to the first year of Ethereum when Vitalik Buterin created and launched ETH in 2015.
While bitcoin has the largest market cap, Ethereum has arguably the most use-cases. It's the most popular provider of the following crypto products and services:
Non-fungible tokens – Otherwise known as NFTs, are digital goods that have ownership recorded on a crypto network. This allows someone to have a unique copy despite the numerous copies. People often give it a bad rap because of

NFT art

, but it's much better when applied to other services.
DeFi – Also known as decentralized finance, lets people use banking services without the old banking system. Instead, it executes smart contracts to make transactions possible. You can see it in action in

yield farming

and

crypto lending

.

Dapps – Otherwise known as decentralized applications, these are regular apps with blockchain tech features. For example, the

NoteRiot dapp

is a recent one that the SEC approved.
Smart contracts – Crypto networks may host these agreements that execute once the terms are met. It does this without the need for a third party's help.
If you've heard of other cryptos or related services, chances are they're Ethereum-based! This is why many people see ETH as a promising investment.
Why 2022 will be all about ETH
Ethereum isn't perfect, though. That's why so many other cryptos want to become a better choice, such as Solana (SOL). These are the usual issues with ETH:
Transaction fees – GAS fees have been a major sticking point for Ethereum users. Compared to other cryptos, Ethereum's GAS fees are far higher. This prevents more people from using the network and limits its growth.
High energy use – Back then, the ETH network used proof-of-work to confirm Ethereum blocks. This encourages the use of powerful computers that need a lot of energy.
That's why Ethereum 2.0 came to be. We see this in action with the Beacon Chain at the time of writing. It lets Ethereum use proof-of-stake instead of proof-of-work.
Instead of mining, people can earn passive income from ETH by depositing funds in two ways. If they have 32 ETH, they could stake on ETH 2.0. If they have less, they could use staking pools.
2022 is the year of #ethereum 2.0! The move to proof of stake mid year is going to be MASSIVE!!!!

— Lark Davis (@TheCryptoLark) January 8, 2022
This model isn't used for the entire network yet, but this will change once "The Merge" happens. It's when the main ETH network combines with the Beacon Chain.
The Ethereum website doesn't specify when it will occur, but we might be getting closer. The Ethereum Foundation announced the launch of the Kintsugi testnet.
As the name suggests, it's where Ethereum-based projects will test for ETH 2.0. This is a step closer to The Merge, but Ethereum will face some challenges ahead.
What's more, the following trends are shaping 2022 into the year of Ethereum: DAOs, DeFi, and NFTs. Let's talk more about them below:
DAO
This term stands for "decentralized autonomous organization." Instead of taking orders from a higher authority, it uses smart contracts and crypto tokens.
I have talked about the former, so I'll explain the function of tokens. These are the cryptos that provide various features to their holders.
For example, HYVE tokens let you vote on changes to their network. This means a DAO token lets you vote on changes to that company. Yield Guild Games is one of the most popular examples.
It helps people join the play-to-earn game Axie Infinity. This year, the cryptocurrency exchange Coinbase partnered with YGG to help more people earn from the game.
Axie is built on the Ethereum network, but it's not alone. Other NFT games are growing along with it. Overall, the year of Ethereum has a lot of earning and gaming!
Read More: How To Buy Ethereum
DeFi
Welcome to 2022:
the year of Ethereum L2s💙

— Loopring💙🏴‍☠️ (@loopringorg) January 1, 2022
As more countries adopt cryptos, DeFi usage increases. As I said, they work like bank savings accounts, but they let people earn far more money.
For example, the Celsius app lets people earn more stablecoins. They could even earn more coins by holding CEL tokens. It provides a mobile app, and it doesn't check credit scores.
What's more, Uniswap (UNI) makes it easier to trade cryptos. People may add to its liquidity pool to make more money. You might want to learn more before using it.
These DeFi services are also built on ETH. Like the DAOs, they could boost the ETH price as more people use them. They will make the year of Ethereum much more lucrative!
NFT
We see more hype around NFTs because they prove to be a great way to make money. It all started when an artist known as Beeple sold his NFT work for $69 million!
This craze has gone on until now. One of the recent examples is the 22-year-old Indonesian who made a million dollars by selling NFT selfies on the OpenSea platform.
OpenSea comes from a set of smart contracts from Ethereum. As you may have noticed, increased usage of tools like NFTs will likely boost the value of ETH.
What's next for the crypto market?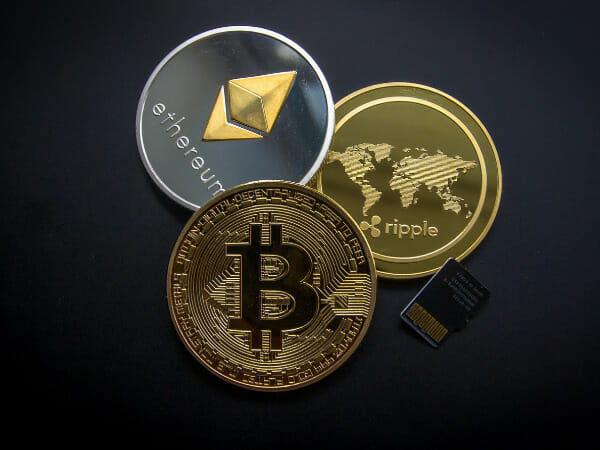 It's not just the year of Ethereum though. Outside the ETH space, you'll see a bright future for cryptocurrencies. Nowadays, more countries are adapting to them in one way or another.
For example, bitcoin is as good as real money in El Salvador. It built a bitcoin mining center that uses energy from volcanoes. We see more regions doing similar things.
Meanwhile, some countries like the Philippines use it to make it easier to send money abroad. It uses SBI Remit, a money transfer service that uses Ripple (XRP).
While countries like China ban cryptos, some responded by creating a similar form of money that they control called CBDCs.
More companies outside finance are adjusting to it too. For example, PayPal will soon release a stablecoin. Video game companies like Ubisoft are trying to put NFTs in their games.

Final thoughts
This article is not meant to share investment advice. Make sure you have a plan and look into an asset before buying. Only use the money that you're willing to lose.
I just talked about the many reasons why 2022 will be great for Etheruem. It's changing so many ways that you might see more that didn't make it in the article.
The year 2022 is the year of Ethereum, but will it be yours too? We can't be sure about what will happen with Ethereum. One certain thing is that it's up to you to make 2022 your year too!
Start right by reading more Inquirer USA articles. They simplify crypto white papers to get an overview of certain cryptocurrencies. Also, they keep you up-to-date with the latest trends.
If you are interested in content marketing, please email [email protected]