Top players in Minor League Baseball
On May 4, the 2021 season of minor league baseball began. This is after 18 months off. The minor leagues have extremely talented players this season as well.
The top players in minor league baseball have many talents and are showing their skills this season.
The minor leagues are where top prospects show the major league scouts, owners, and coaches that they should be on their teams.
Most of the minor league teams this season have some excellent players on their teams. The minor leagues have mostly younger baseball players on their teams.
Usually, the players are from high school or colleges around the world.
What level of minor league baseball is the highest?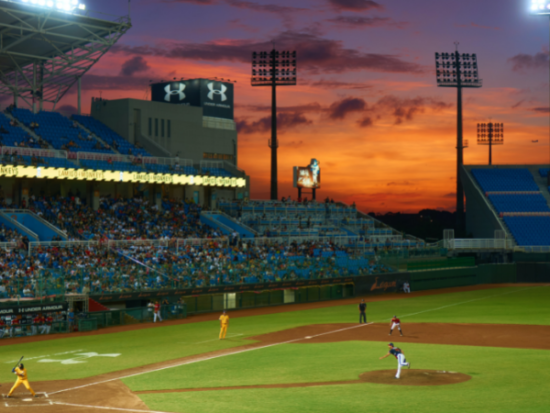 The minor leagues in baseball have different levels. There are a total of four different levels in the minor leagues. There have been some major changes recently in the minor leagues.
The minor leagues are being modernized, and the minor leagues want to develop professional athletes through their new systems.
They want the minor leagues to bring more people out and gain more fans through their new system. The minor league has decided to relocate the AAA teams. These teams are going to be closer to their major league team.
For example, if you are in Minnesota and a Minnesota Twins fan, the minor league team would be the St. Paul Saints and less than 200 miles away.
This gives fans a chance to see what prospects the minor league teams have to showcase. With that being said, the four different levels of minor league teams are Triple-A, Double-A, High-A, and Low-A.
The levels of minor league baseball have different age groups that generally play on each level.
Related Article: How Much is Mickey Mantles Baseball Card Worth?
How old are minor league baseball players?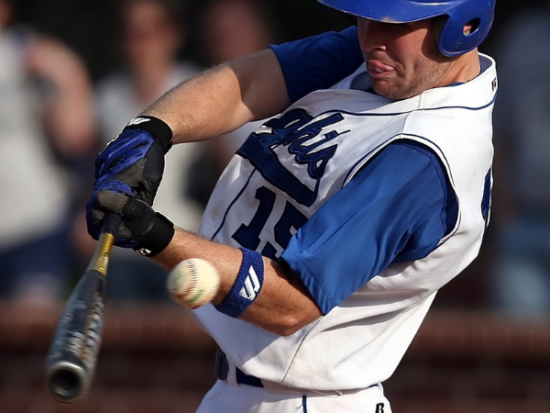 Minor league baseball teams and the four different levels have age ranges on the teams.
Each of the four levels has an average age that the players are on each team. This is generally how each level works.
AAA: The ages on AAA range from 23-25. When the players are 26, they are usually considered old for this level.
AA: 22-24. 25 is considered old.
High-A: 20-23, with 24 being the oldest average age.
Low-A:19-22, with 23 being old at this level.
There are some areas in which age is not the same at each level. When a pitcher plays in the minor leagues, they may be much older than their teammates.
The average age for a minor league player that plays AAA ball is 28. This was last year's average.
The minor leagues are designed with two goals in mind. They develop and prepare young baseball players for the major leagues and have a successful local business.
Having minor league baseball teams in areas that may not have a major league team gives the areas jobs, fun, entertainment, and a way to watch baseball closer to home.
Related Article: How to Break in A Baseball Glove
Is Minor League Baseball professional?
Minor league baseball players are paid much less than major league players. However, they are still professional athletes.
Minor league players are paid for the jobs that they do on the field. However, baseball cards will list the player's stats, "pro record," on the back of the players' cards.
Even though the minor leagues are professional, it is the major leagues that all the players would love to end up in. With this 2021 season just beginning, there are many great prospects this season.
Top Players in Minor League Baseball
Some of the top pliers in minor league baseball have hopes to play for the majors within the next year or two. We have some of the best and brightest prospects in the minor leagues today.
RHP, Nate Pearson, Toronto Blue Jays:
Pearson is recovering from a groin injury but was activated and is now assigned to Class AAA Buffalo. He pitched five games for the Blue Jays in 2020. He had a 1-0 record and 6.00 ERA.
RHP, Spencer Howard, Philadelphia Phillies:
Howard is the Phillies' top prospect for pitchers and has a great chance to be an impact player in the rotation. However, he may only play a few innings each game.
RHP, Delvi Garcia, New York Yankees:
This promising 21-year-old started the 2019 season with a 3-2 record, throwing 33 strikeouts over 34 ⅓ innings as a starter.
Related Article: Softball vs. Baseball – The Biggest Differences
RHP, Josiah Gray, Los Angeles Dodgers
This 22-year-old pitcher has a lot of depth in the rotation, and he may be up to AAA this season.
SS, Jose Garcia, Cincinnati Reds
---
---
At 22 years old, many are calling Jose Garcia the future shortstop of the Reds. However, the Reds do not seems to have a shortstop now either, so maybe someone will soon be up to the majors.
LHP, Matthew Liberatore, St. Louis, Cardinals
This 21-year-old has got what it takes to go to the majors, and he is quite impressive so far this season.
3B, Nolan Jones, Cleveland Indians:
This is the teams' top prospect for the third base this season. He is very smooth and does a great job.
C, Adley Rutschman, Baltimore Orioles:
This catcher is doing a great job and ready to move up to the big league.
3B, Brett Baty, New York Mets
This player was drafted first round and picked 12th. He is improving and hoping to be a part of the major leagues soon.
C, Shea Langeliers, Atlanta Braves
This 23-year-old is working hard this season, and the Braves hope to see him excel this season.
RHP, Matt Manning, Detroit Tigers
The 23-year-old from Sacramento, California, is one of the top pitchers in the minor league. We are looking forward to seeing how he does this year.
LHP, Daniel Lynch, Kansas City Royals
The 24-year-old pitcher has gone to AAA. He is coming off of an injury, but so far, so good. He has a killer fastball and is going to shine this season.
SS, Marco Luciano, San Francisco Giants
This player from the Dominican Republic may land a million-dollar deal pretty soon with Giants.

Summary
The minor league is excited to see how this season will turn out to sum it all up. There are some awesome prospects this season who hope to make the moves to the major league.
The 2021 minor league baseball teams will have a full season of baseball this year. This year's All-Star game for the Eastern League is for Hartford, Connecticut. Other all-star games are to be of the announcement.