Sling TV vs YouTube TV: Which one's the best for TV streaming?
Are you having a hard time picking between Sling TV vs. YouTube TV? Nowadays, more people are looking for the best live TV streaming service. Of course, these two are some of the most popular, but it can be tough to choose between them!
That's why we'll start by comparing YouTube TV vs Sling TV pricing and subscription plans. We will also go through the other details and features. More importantly, we'll see which one could be the best TV streaming pick.
With the rise of Netflix came the cord-cutters. As a result, more people want to ditch the old cable TV for the numerous streaming apps. We'll help you choose by going through the features of Sling TV and YouTube TV.
Sling TV
Plans and pricing
It's just what you'd expect from a live TV streaming app. You can watch TV programs on the internet using Sling TV. The plans come in Sling Orange, Sling Blue, or Orange + Blue.
Orange and Blue have different lineups. Here are some of the local channel selections for Sling Orange:
CNN
Comedy Central
Disney Channel
Food Network
TNT
Meanwhile, Sling Blue includes local channels from Fox and NBC, depending on your area. Also, here are some options in the Blue package:
Bravo
CNN
Fox News
FX
TBS
Believe it or not, Orange and Blue cost the same every month. Back then, you had to pay $30 monthly. Earlier this year, a price hike bumped it up to $35.
Can't you just get both? Well, you can mix them into one package, just like the separate plans, the mixed one increased. On the other hand, from $45 to $50 per month.
Both Sling and YouTube have free trials. Sadly, Sling TV isn't offering them at the time of writing this article. Please check their website to learn more.
User interface
Sling TV's channel guide looks like the ones you'd find on regular cable. Scroll through the list of upcoming shows while watching. You may also set your fave channels for easy access.
Turn on the My Channels filter to find them. What's more, you'll see your trending titles, recordings, and featured sports events.
The online interface looks similar to the TV version. It has sections like My TV, Guide, and On Now. However, the search bar is tucked away. That's why you might find it awkward to use.
Customization
When comparing Sling TV vs. YouTube TV, you'll notice that the former doesn't enable user accounts. So if you have several people using the app, you can't have settings for each of them.
Yet, Sling has numerous add-on packages. It has so many that we can't fit them all in this article! For example, the Sports Extra package has NBA TV and other channels for sports fans.
What's more, you have others like the Kids Extra and Comedy Extra packs. Please check the Sling website to see the complete list.
Features
Sling TV lets you record shows. The three packages let you store up to 50 hours of Cloud DVR. Pay $5 more every month, and you can save 200 hours worth of shows.
What's more, it allows simultaneous streams. You may watch up to three at the same time for Sling Blue. For the mix, you can watch four at once.
The Orange pack doesn't have this feature, though. Also, Sling TV has commercials. DVR's the only way around them. You may get on-demand films instead, but they cost $3 to $6 each.
YouTube TV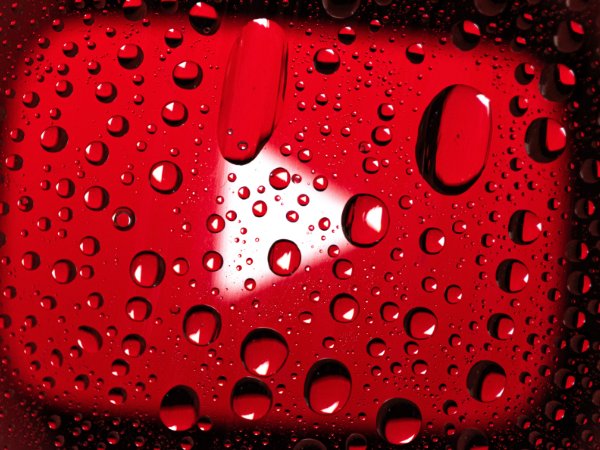 Plans and pricing
Let's turn to the other side of Sling TV vs YouTube TV. Unlike the former, YouTube only has one type of subscription. Pay $64.99 a month, and get access to more than 85 channels like:
NFL
NBA
PBS
MTV
MLB Network
Please check the website to see all the available channels. What's more, it doesn't have hidden fees. Sling's other features cost extra. With YouTube, you just pay the monthly fee.
User interface
YouTube TV looks identical on any device. It handles just like the regular YouTube website. You may even set the app on Dark mode.
It has a great search function. What's more, YouTube TV has three navigation tools: Live, Home, and Library. Together, they make the app easy to use.
What's more, it has features similar to Sling TV. For example, the Now Playing screen has playback tools like rewind and fast-forward. Still, YouTube TV is unique since it lets you read more about your current show.
Customization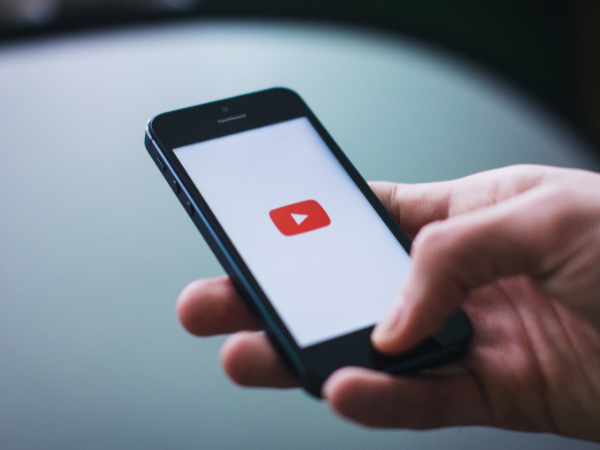 Between Sling TV vs Youtube TV, the latter lets you personalize more. That's great too since the Live tab fills with so many shows quickly.
You may remove or rearrange channels from the Live guide with a few taps. Open the Live tab, select Sort then Custom. Drag and drop channels to organize the list.
Your library lets you see your favorite shows. Touch the "+" icon near a show to place it in your library. Tap the bell near a show, and the app will tell you whenever it's live.
Features
This is where we get a clear winner between Sling TV vs. YouTube TV. The latter's features blow Sling out of the water. For example, did you know YT has unlimited DVR?
That means you can store as many shows as you want. The app will delete the saved shows after 9 months. Also, it can play content on three devices at the same time.
Even better, YouTube TV lets you share an account with five people. Like Netflix, they may save their preferences for their viewing experience.

Related Articles
Sling TV vs YouTube TV: The winner is?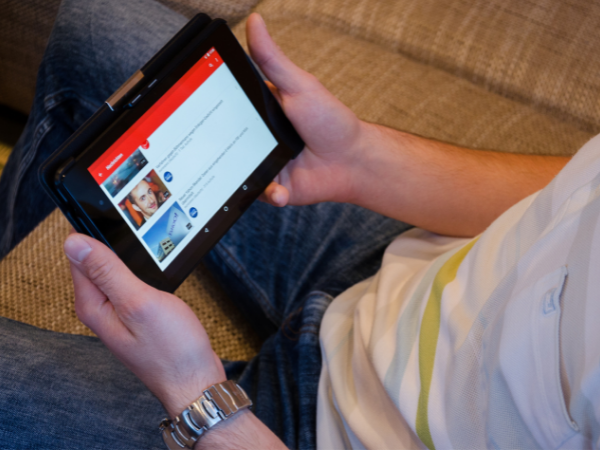 YouTube TV wins over Sling! You get so much more content and features. The only drawback is the extra $20 to $35 you'll spend on YT. But, if you want the most out of streaming, it's the best pick.
Still, this will depend on several factors. If you're not keen on YouTube TV's channels, perhaps Sling might be a reasonable choice. Also, there are other options outside these two.
For instance, you could get an Apple TV subscription instead. On the other hand, Netflix, the old platform, may still have the series you want. other factors you should consider:
How much is your budget? – YouTube TV will cost you roughly 70 bucks every month. Make sure you're willing to pay that much. If not, you may opt for Sling TV or more affordable options.
What channels do you want? – The channel lineups are the main reason why people are cord-cutting nowadays. If this is you, know the channels you need in a streaming service. Paying for channels you don't watch is a bad idea.
How much DVR space do you need? – YouTube TV's unlimited storage may sound nice. But, are you sure you'll save a lot of shows? If not, Sling TV's modest DVR might do.
How will you watch the content on TV? – Streaming apps let you ditch the cable box. You might need to buy a media player, though. Even better, get a new Roku TV!
How many streams do you need? – See how many people will use your streaming service. If it's just you, you may want to get the humble Sling Orange instead.
Final thoughts
When we compared Sling TV vs. YouTube TV, the latter won. However, this could change if we compared YT to another service. That's why you should check all the options.
You may find more affordable alternatives to YouTube and Sling. Some may even have better features. As a result, we will likely see more of these services in the future.
Also, make sure your devices are compatible with your streaming service. Check if your streaming service provides one. If not, you may have to pay extra for a special media player.
Learn more about Sling TV vs YouTube TV
What is the best streaming TV service?
This will depend on several factors, such as your preferences and budget. Explore all the available options to find the one that suits you.
Which is better, Sling TV or YouTube TV?
YouTube TV beats Sling in terms of features and content. However, you may want Sling instead for a more affordable streaming service.
What is the downside of YouTube TV?
One of the downsides is the hefty monthly fee. So make sure you're ready to pay around $70 a month for it. Otherwise, look at other options like Sling.