How to know if you have a pollen allergy
Flowers are flourishing, and gardens or trees are overflowing with fresh greenery. And your eyes itch while our nose flies and the coughs continue as if by magic! You wish you could appreciate the beautiful weather, but you feel awful every time you step outside. Yes! These are pollen allergy symptoms, sadly, but there is more to it.
You expect a cold, but there's a trend. Each year, when spring (or summer or fall) arrives, you experience the same symptoms. Seasonal, allergies like many forms of allergies, arise when the human immune system reacts badly to something in the atmosphere, most typically during the spring, summer, and fall when some plants pollinate.
What is a Pollen Allergy?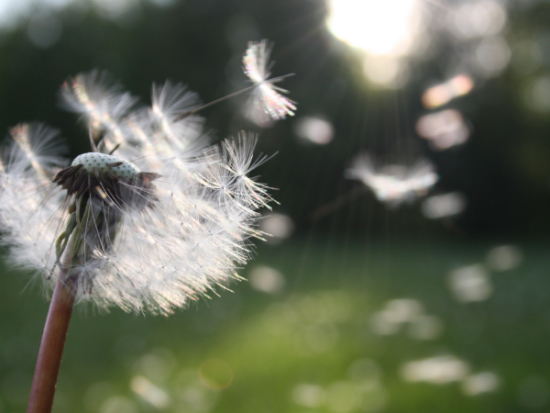 In the United States, pollen is among the most common reasons for allergies.
Pollen grains are a fine powder that trees, grass, and weed generate to fertilize other plants of the same genus. When exposed to pollen, many people experience an undesirable immune response.
The immune system usually protects the body against dangerous invaders such as viruses and bacteria to prevent infection. In people who are allergic to pollen, the immune system misidentifies the innocent pollen as a toxic intruder. It starts to generate chemicals to kill pollen.

Related Articles
Some individuals have pollen allergies all year, while others only get them during that pollen season. People who are allergic to birch pollen, for instance, usually experience worse symptoms in the spring when the birch trees grow. Likewise, those who are allergic to ragweed are most impacted in the springtime and early autumn.
How do You Know if You Are Allergic to Pollen?
If you have a pollen allergy and then go outside on a pollen-filled day, your body can feel as if it is being invaded. To continue fighting, the immune system can produce a large amount of histamine. When this happens, you can experience symptoms such as:
Throat irritation
Red, watery, itchy eyes
Runny or stuffy nose
Sneezing
Wheezing or coughing
If your symptoms worsen or your medications cause unexpected side effects, you should notify your doctor. Before attempting any new medicines or herbs, visit your physician first since these can conflict with certain drugs' efficacy.
How Long Do Pollen Allergies Last?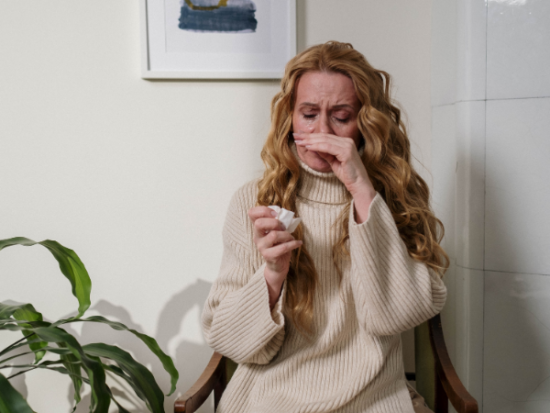 Pollen allergies are caused by the body misidentifying such airborne compounds. When plants emit pollen types into the indoor air to replant one another, and some of those pollens land in your nose, eyes, or ears, your body reacts.
Immunoglobulin E is an antibody that searches out foreign allergens and transports them to the mast cells to be neutralized. Histamine is among the chemicals generated during the process, and it is liable for cold-like allergy symptoms, such as a runny nose, coughing, sneezing, and scratchy, wet eyes.
High pollen count allergies are most common in infancy and early adulthood. The signs begin to diminish over time as you get older. However, when your allergies and hay fever are at their peak, it'll last as much as the pollen to which you are allergic is present in the air.
Hay fever is most common in the spring for people who are allergic to tree pollen. Those sensitive to grass pollen experience the most severe symptoms in the spring and early summer. If you are allergic to weed pollen, the hay fever symptoms can be worse in the fall. If you are allergic to grass, tree, and weed pollen, you will experience symptoms from spring to fall whenever pollen counts are high.
Related Article: Best States to Live In
How Do Doctors Diagnose Pollen Allergy?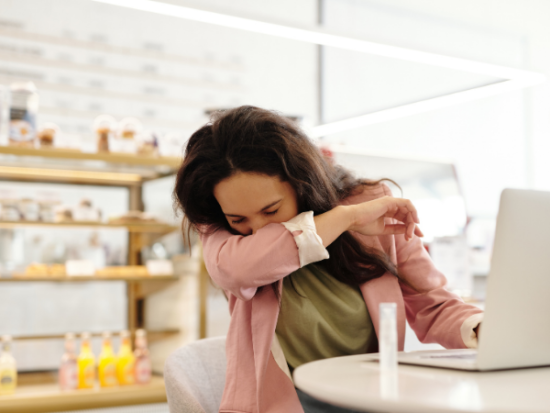 Doctors use two tests to diagnose a pollen allergy.
Skin Prick Test (SPT)
A nurse or doctor applies a slight drop of the potential allergen to your skin during prick/scratch testing. The nurse would then gently poke or scrape the affected area with a needle through the drop. Within 20 minutes, if you are allergic to the material, you will experience redness, swelling, and scratching on the test side.
A weal is also possible. Weal is a raised, circular area that resembles a beehive. Generally, the larger the weal, the more likely you are allergic to the allergen.
A positive SPT to a specific pollen allergen does not always imply that a person is allergic to it. To see whether the skin test results match the time and location of a person's symptoms, health care providers would compare them.
Specific IgE Blood Test
When a person has a skin disorder or is taking medications that interfere with skin testing, blood tests may be helpful. They can also be used in children who are susceptible to skin examination. Your doctor will draw a blood sample and send it to a laboratory for analysis.
The allergen is mixed into your blood sample by the lab. The amount of antibodies formed by your blood to attack the allergens is then calculated. This is known as Specific IgE (sIgE) Blood Testing.
How Do You Treat Pollen Allergies?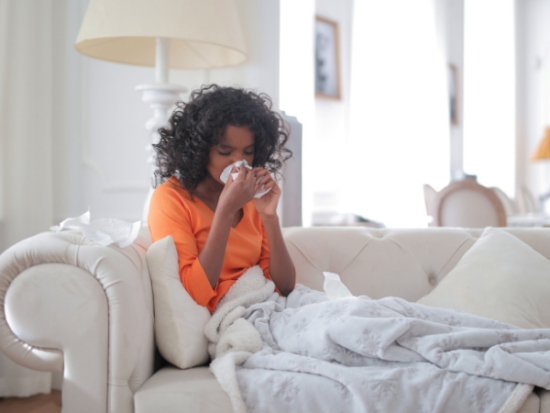 Certain over-the-counter and prescription medications can aid in the relief of pollen allergy symptoms.
Antihistamines
Decongestants
Nasal spray
Leukotriene receptor antagonists
Cromolyn sodium
Medication does not offer complete relief for those people with pollen allergies. This implies they will benefit from Immunotherapy. Immunotherapy is a long-term procedure that may help avoid or relieve allergic reactions. It can alter the course of allergic disease by changing the body's immune response to allergens.
Allergy Shots – Subcutaneous Immunotherapy (SCIT) has been used for over a century and can offer long-term symptom relief.
SCIT is a sequence of shots that contain increasing quantities of allergen. The allergen is injected into the fat under the skin.
Allergy symptoms usually improve over time. Many patients achieve full relief one to three years after beginning SCIT. Many people continue to profit from the shots for at least several years after they end.
Sublingual Immunotherapy involves putting an allergen-containing tablet under the tongue for 1 to 2 minutes before swallowing it. The FDA approved three forms of under-the-tongue tablets for the treatment of grass and ragweed allergies in 2014. More are in the works.
SLIT tablets are taken regularly before and during the grass or ragweed period. This medication may be an option for allergy shots for people who have these allergies.
Related Article: Amazing Kitchen Products on Amazon to Buy
Helpful Tips
Check the weather: Your local weather report should say whether it's a high or low pollen-count day. Pollen counts are higher when warm, dry, and windy and softer when cool, rainy, and wet. If you know it's going to be a high-pollen day, stay inside as much as you can. The yard work can wait.
Keep pollen out: Instead of opening the windows in your car or at home, run your air conditioner with a HEPA filter to remove pollen from the air. Please don't hang your laundry on a line to dry, or it will pick up pollen; use the dryer.
If you've spent time outside, change your clothing, shower, and wash your hair before you get into bed. In case of if you don't, you'll transfer pollen to your pillow and blankets and breathe it in all night. If you let your pet spend time outside, don't allow it into your bedroom.
Make an outside pollen buffer: Wear sunglasses to cover your eyes and a hat to prevent pollen from getting into your hair.
Take your medication: When pollen levels are heavy, take your medicine before developing symptoms to prevent them from occurring.