CBD Gummies Dosage Guide
If CBD has caught your attention, you should check out this CBD Gummies Dosage Guide. It's one of the products that contain cannabidiol (CBD) that has been growing in popularity recently. As more health benefits of CBD are discovered, hemp-derived products become more prevalent in multiple states. More and more people are now buying CBD products online and in stores such as topicals, oil tinctures, and edibles.
Speaking of CBD edibles, one form of these is CBD gummies. Much like your childhood gummy bear snacks, these come in colorful, bite-sized candies. Of course, each chew contains a certain amount of CBD. Aside from being a tasty snack, they will provide the CBD benefits you need, such as relief for chronic pain and blood pressure reduction.
You may take your needed dose by following the amount of mg your CBD gummy have. However, many factors of your body should be considered to determine your recommended dose. Consult your doctor so he can give you the right amount.
How Many CBD Gummies Should I Take?
CBD gummies are easily dosed because each gummy comes with a set CBD concentration. While it is virtually impossible to overdose on CBD, you don't want your body to take on too much of this compound.
Most CBD gummy dosage chews are formulated in 10 mg or 25 mg of CBD per gummy.
The amount of these gummies you can take depends on your desired effect.
For first-time users, we highly recommend only eating one 10 mg gummy per day. This is so that your body can acclimate to the CBD content in your body.
After taking 10 mg gummies without adverse side effects for a while, you can increase your dosage to 25 mg gummies to experience more health benefits.
The Achilles' heel of CBD gummy dosage is that you can get carried away eating more than you should. Although each gummy contains set dosages, the sugary flavor might entice you to eat more than recommended.
Learn more about Blosum CBD's Organic Products; Get 30% off CBD; use code INQ21
CBD Dosage Chart for Gummies
The table below shows the recommended dosage for CBD based on the bodyweight of the consumer.
Remember, this is only based on the weight group, and other factors still need to be considered before a precise dosage is agreed on for a particular individual.
This is a solid reason to consult a physician if you take CBD oil for the first time.
There is a possibility of a stronger or weaker CBD oil dosage for the weight categories in the box above. For example, people going through chronic pain or other forms of discomforting symptoms will likely be administered stronger doses.
One good thing about CBD edibles, in general, is that they are not toxic.
Hence, a gradual increase in its dosage might bring about unknown side effects.
Determinants of CBD Gummies Dosage
There is no universal dosage guide for CBD. Every person reacts differently to CBD products.
Here are some factors that determine the serving size and CBD oil dosage.
Bodyweight
The weight of an individual is very crucial in deciding how much CBD oil he has to take. On a general note, heavier people take higher doses of CBD products to experience its regulating effect to the desired degree.
People with lighter body weight, on the other hand, should not take as much dosage. If they do so, they may experience negative side effects.
The general rule is that the heavier you are, the more CBD you are to take.
Level of Discomfort
Some people base the amount of usage of CBD oil on the level of discomfort they are facing at the moment.
If an individual is faced with severe pain or uneasiness, they may need to administer CBD oil. But he might take a lower dosage if he is only experiencing a mild level of discomfort or pain.
Easiness
Over time, the constant use of CBD may cause an individual to develop some sort of tolerance to CBD oil. To tackle this issue, some may decide to increase their CBD dosage.
Concentration
This is a measure of how powerful CBD oil will be. It is a measure of the strength or effectiveness of the drug measured in milligrams (mg).
However, this is not to be confused with the dosage.
Within the context of CBD oil, Dosage is the amount of oil served to an individual at once.
If you take CBD oil dosage for the first time, it is safest to visit your physician, as mentioned earlier.
However, the table below gives us an idea of the dosage to be administered to those taking CBD for the first time, based on the weight group they fall.
How to Calculate the Proper Dosage of CBD Gummies
Like we said earlier, the empirical formula for calculating CBD oil dosage is still under investigation. However, we've compiled two methods that you can use regardless of your mathematical background.
Here are the two methods used in calculating the proper dosage of CBD oil.
COR Method
According to cbdoilreview.org, the standard for CBD oil is 25mg (two doses per day). The COR standard is a product of an extensive analysis of hundreds of CBD products.

You can increase the amount of CBD oil intake by 25mg every four weeks until you're relieved. But if the symptoms worsen, reduce it by 25mg.

Note: if you observe that your medical condition worsens by using CBD oil, please consult medical practitioners.
Trial and Error
Since genetics affect the effectiveness of CBD oil, what works for patient A might not work for patient B. Some people have to take higher or lower CBD dosages before attaining the same result as others. The 'trial and error' method allows you to start with the COR standard and regulate your CBD dosage with respect to changes in symptom relief.

Note: There is no known lethal dosage of CBD. However, studies show that humans can tolerate around 750mg of CBD.
CBD Oil Dosage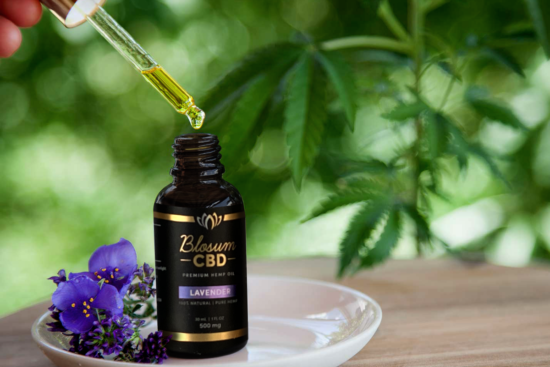 Now that you know some of the benefits of CBD, you may proceed with the CBD Gummies Dosage Guide. The first part involves knowing how much CBD you should take, and you may determine this based on various factors.
First, it depends on your body weight. For instance, a greater body weight may need a high dose. Second, the amount of CBD in the product will also be taken into consideration. Third, the recommended dose will depend on the effects you want CBD to produce.
Finally, your tolerance for the substance will also be used to measure how much cannabidiol you need. As with any drug, you may start to get used to taking it, eventually diminishing its effects, and you may have to take a higher dose then.
Of course, you will need the help of a medical professional to get the dosage you need properly. Seek medical advice before taking any CBD products. Generally, you should take a small dose and gradually increase it over time. Nevertheless, you must consult your doctor to take CBD safely.
CBD Oil Dosage for Pain
The next stage in the CBD Dosage Guide will be learning how much you will need for certain medical conditions. Cannabidiol can be quite effective against pain, but the required dosage will depend on the type of pain.
The standard amount is 25 mg of CBD for most conditions. Also, it is recommended that you take 25 mg more every 3-4 weeks until you get the desired effects. Chronic pain will require at least 2.5-20 mg of CBD for relief.
Read More: How Does CBD Oil Make You Feel?
CBD Dosage for Anxiety (Mg)
The standard mentioned above may also apply to anxiety. However, some studies suggest that 40 mg of CBD is effective for social anxiety, and some specific cases may need more, up to 300 mg of CBD.
This is why you should consult your doctor before taking any CBD. Your body will differ on the factors mentioned above. Also, your condition will be another factor that must be accounted for. Only a medical professional can give you the dose that's right for you.
The National Institute on Drug Abuse even found that taking CBD was shown to help reduce stress and generalized anxiety disorder found in animals.
In the same year, there was a human test done where they found that after taking 400 mg of CBD orally versus a placebo, the patients who took the CBD oil to treat OCD, with a recommended CBD dose for OCD is 1 ml daily had reduced anxiety. CBD is the 21st century's most popular natural go-to for anxiety relief.
Hemp gummies provide all of these benefits of regular CBD products, with the added benefit of it being in the form of a delectable candy. These treats are great to eat cold; put a pack of gummies in the freezer and enjoy a frozen CBD lozenge!
States like California and Oregon have developed burgeoning cannabis and the CBD industry. Older generations are even beginning to understand the benefits of CBD. Many older women use CBD to deal with anxieties or emotional trauma, and men may use the product for the same reasons.
The gummy bear form of CBD is a great anti-anxiety treat to enjoy while watching television, making dinner, or even taking your dog for a walk.
Best CBD Gummies Dosage
If you were asking, "Where can I find CBD gummies near me?" then you should head to Blosum. Blosum is a trusted, high-quality source of the best CBD products such as topicals, oil tinctures, and even CBD-infused gummies. They ship anywhere in the USA, so you're sure to get the CBD product you need.
What does it mean for gummies to be CBD-infused? It's not the same as being sprayed, coated, or dusted with CBD oil.
There are a few reasons why true CBD-infused gummies are better.
CBD gummies infused with CBD oil will test more accurately when it comes to checking their content and concentration. Any brand that conducts third-party lab testing can face a major disaster if labs see that they merely spray or coat their gummies in CBD.
True CBD-infused gummies will benefit the body better. The cannabinoids in the gummy will result in a more accurate dosage, and stronger potency, meaning the body absorbs more CBD than it will in sprayed or coated gummies.
Lastly, gummies with infused CBD have a longer shelf life. This is because the cannabinoids are protected from light and heat since it's within the gummy bear, not just on the external layer. It makes the CBD gummy that much more effective on the body's endocannabinoid system (ECS).
Full-Spectrum Vegan CBD Gummies
You may try Blosum's Full-Spectrum Vegan CBD Gummies as a nutritious CBD snack.
Users who want to experience the entourage effect with a little THC content can take the Full-Spectrum Vegan Gummies. With assorted fruit flavors, users get a healthy dose of CBD with trace amounts of other cannabinoids such as THC, CBG, and CBN.
10 mg or 25 mg of CBD
Nutrient-Rich Ingredients such as Vitamins A, C, and D
0.3% THC Content
You may determine your dose easily by the number of gummies you'll enjoy.
THC Free Organic Vegan Gummies 25 mg
If you're vegan, you may also enjoy Blosum's THC Free Organic Vegan Gummies. It has all the CBD benefits you want and all the vegan-friendly ingredients you need.
It's infused with pure CBD oil extract and other nutrient-rich ingredients such as biotin and folic acid. Both options contain no artificial colors, flavors, or sweeteners.
Related Articles
How Many CBD Capsule Gels Should I Take?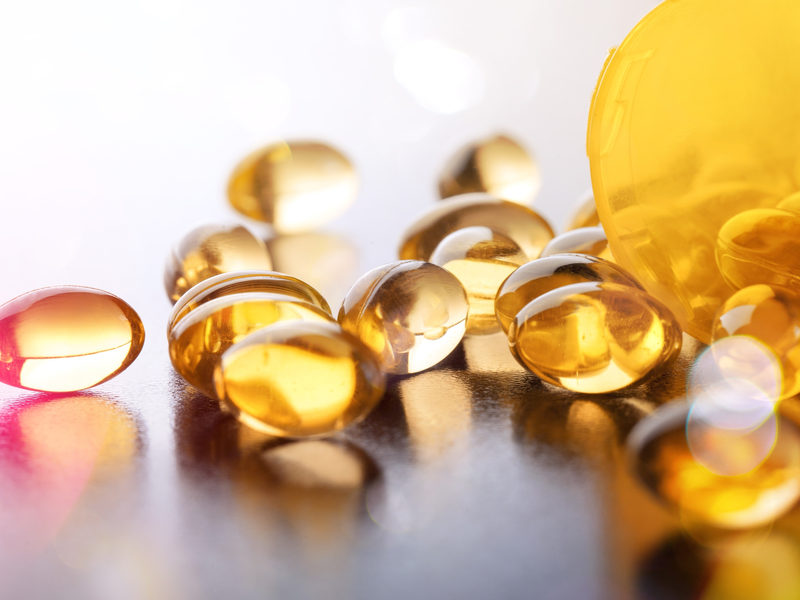 CBD capsules and soft gels are another way to introduce CBD to the body. Like the gummies, capsules and soft gels contain a set dosage of CBD content.
The main difference between capsules and soft gels is their outer covering. Soft gels have a gelatin-based outer layer surrounding a liquid fill.
Capsules have a different kind of outer cover. The reason for this is that capsules release their contents into the body slower. It gives the body a prolonged release of whatever is inside the capsule, rather than getting it all at once.
CBD dosage's general rule of thumb applies to CBD capsule gels, whether they are soft gels or capsules.
Beginners should not take high doses as that may shock the body and result in negative side effects.
How Much of CBD is Too Much?
As you now know, CBD is toxic-free. The only issue you could have with taking a large dose of CBD is with the chemicals.
However, this can be contained as they are usually minor side effects.
Studies from the National Cancer Institute agree with this as they have been able to establish from thorough findings that there is no dosage too much when it comes to taking CBD.
Reports from related organizations show that cannabinoids tend to be less addictive when compared to other prescription drugs.
However, these findings do not encourage self-medication and overrule the need to contact a physician if you are taking CBD oil or any other forms of CBD products for the first time.
If you want the right results, you have to take them in the right proportion suitable for your condition.
As harmless as cannabinoids may seem, there is still a need to be careful with CBD oil.
This is because CBD products, in general, are new to the market; the short time frame of studies and reviews done on these products are not enough to guarantee that there won't be complications emanating from the usage of CBD oil in the long run.
It is important not to partake in the unnecessary use of CBD or any other cannabinoids whenever you have to use them.
The source from which you are making purchases matters.
Consumers of CBD are advised to buy from brands that uphold best practices in the pharmaceutical industry.
One major trait of such a brand is that it does have FDA approval. They submit their products to third-party organizations that will test these products and publish the test results.
CBD Edible Dosage
The following list from Mayo Clinic shows the required dosage recommendations for several health issues treated by CBD oil:
Severe pain

: 2.5mg-20mg

Loss of Appetite in Cancer Patients

: 1mg of CBD in six weeks.

Epilepsy p

: 200mg-300mg daily (should be taken orally)

Movement difficulties as a result of Huntington's Disease

: Take 10mg of CBD per kg of body mass per day (should be taken orally)

Sleep disorders

: 40mg-160mg of CBD (should be taken orally)

Multiple Sclerosis (MS)

: 2.5mg-120mg of CBD and THC sprays daily until the symptoms stop.

Schizophrenia

: 40mg-1280mg CBD per day (should be taken orally).

Glaucoma

: Take a sublingual CBD dose of 20mg-40mg (taking beyond 40mg at once is considered an overdose because it increases eye pressure)
CBD Oil Benefits
Before reading this guide on CBD Dosage, you should know what cannabidiol (CBD) is first. Cannabidiol is a substance extracted from the cannabis plant. Although its source is famous for inducing a so-called "high," it most certainly does not.
The derivative that does produce such effects is THC, and it is included in minuscule amounts in some CBD oils, particularly full-spectrum cannabidiol. A legal amount of 0.3% of THC is mixed in, so it will produce an "entourage effect" with CBD. This will increase the effectiveness of cannabidiol and the product it is mixed into.
Cannabidiol interacts with the body's endocannabinoid system, a network of neurotransmitters scattered throughout. By affecting its CB1 and CB2 receptors, various positive health effects are produced. These include relief for minor ailments, migraine and arthritis, and major conditions such as cancer and Dravet syndrome. The latter even has a CBD drug approved by the Food and Drug Administration (FDA).
Arthritis
Cannabidiol has been used to soothe pain from many ailments for thousands of years. Nowadays, some studies have found evidence to support its soothing effects.
For instance, a study from 2016 suggests that CBD topicals do relieve symptoms of arthritis. First, it decreases swelling in a person's joints. Second, cannabidiol lessened the pain experienced. Third, cannabidiol thinned the synovial membrane that thickens when someone has arthritis. Lastly, certain pro-inflammatory biomarkers were reduced by the extract.
The study found that doses of 6.2 to 62.3 mg of CBD cream every day seemed to help most, but they didn't find higher doses more effective. In conclusion, it was found that it may alleviate symptoms of joint pain from arthritis.
On the other hand, two studies found that oral CBD may also relieve inflammation and hypersensitivity. One of them found that 25 mg of oral CBD per kilogram of body weight was optimal. Meanwhile, the other found 5-7 mg per kilogram was effective for decreasing inflammation.
Read More: Will CBD Oil Show Up on a Drug Test?
Cancer Pain
CBD can provide an effective and even safer alternative treatment for cancer pain. Opioids have been the go-to treatment for this kind of pain. Unfortunately, these may not always work, and they sometimes produce unwanted side effects.
One of these opioids used for soothing cancer pain is codeine. A CBD and THC spray applied to a patient's cheeks be as effective as codeine. Moreover, a study has found it great in alleviating nerve pain from Pacitaxel's side effects, a chemotherapy drug.
More clinical trials and scientific studies are needed to confirm its effects. However, evidence proves that it is helpful and safe.
Fibromyalgia
A study has found that CBD oil may soothe pain caused by musculoskeletal illness, fibromyalgia. Also, it is more effective when it is used in conjunction with THC. It can serve as a great alternative treatment for some people.
It is not guaranteed to work, and it may be more suitable for some patients. However, cannabidiol's anti-inflammatory and neuroprotective properties still are promising.
CBD can also help with migraines since these are sometimes associated with endocannabinoid deficiencies. The lack of these chemicals causes people with migraines to become overly sensitive to sound and light. Since CBD is an exogenous cannabinoid, it can help restore the insufficient supply of endocannabinoids.
Moreover, CBD helps with the lack of endogenous cannabinoid anandamide. Insufficient levels of anandamide may also cause migraines. By taking cannabidiol, a person may boost the amount of anandamide in his system, soothing migraines.
According to the European Pharmaceutical Review, CBD is allegedly also effective for preventing migraines. It says a study found that 200 mg of 9% CBD and 19% THC may reduce migraines by 55%. Moreover, the mix was also as effective as amitriptyline, an antidepressant commonly prescribed to people with migraines.
Read More: Best CBD Cream Amazon
Anxiety
Aside from physical ailments, CBD has been found to help with mental complications as well. For example, cannabidiol may be used to alleviate anxiety.
First, it boosts anandamide, a hormone that regulates mood. This endocannabinoid helps with soothing pain. It's also called the "bliss molecule" since people with mental health problems have few of it. Second, as it affects the CB1 receptors, it lowers feelings of anxiety and fear.
Third, it promotes the growth of new neurons in the hippocampus. It's the area of the brain that controls mood and memory. People who suffer from mood disorders have a smaller hippocampus, and CBD may help with that.
Final Thoughts
There are many benefits to taking cannabidiol. Nowadays, it's available in many forms, including CBD gummies. You may determine your recommended CBD gummies dosage based on several physical factors, but you should let your doctor determine that you are safe.
To be even safer, check out Blosum's CBD products for sale. Guaranteed USA-grown and lab-tested, their products are made with the best full-spectrum CBD.
There is no clear cut line regarding how much CBD oil is to be taken by a consumer.
It boils down to a host of factors such as the bodyweight of the individual, the concentration of the CBD oil, the level of discomfort being experienced by the individual, the tolerance level the individual is likely to have attained from the previous usage of CBD oil and many more.
Lastly, CBD oil does not have any serious side effects. However, it mustn't be abused because it is adjudged to be harmless by reputable organizations. After all, the long-term effect of its usage is yet to be thoroughly subjected to clinical trials due to time constraints.
Always pay attention to your previous CBD recommended dosage and how it made you feel.
Disclaimer: Is CBD Legal?
Hemp-derived CBD products (with less than 0.3 percent THC) are legal on the federal level. These statements have not been evaluated by the Food and Drug Administration. This product is not intended to diagnose, treat, cure or prevent any disease, and products have not been FDA approved. You must be at least 21 years old to purchase these products. Talk to your physician or medical doctor for additional information.
Published March 27, 2020; Updated October 7, 2021.