Top Paid iPhone Apps:
The 2019 best iPhone apps.
1. Minecraft
Founded by the Swedish company Mojang and released in 2009. Minecraft is a game which allows players to build with a variety of different blocks in a 3D procedurally generated world, requiring creativity from players
2. Heads Up!
Created by Warner Bros. The game covers a vast array of ques. From naming celebrities to singing to silly accents — guess the word on the card that's on your head from your friends' clues before the timer runs out!
3. Plague Inc.
Created by UK based group Ndemic Creations in 2012. Plague Inc. is a real-time strategy simulation video game, developed and published by UK-based independent games studio Ndemic Creations. The player creates and evolves a pathogen in an effort to destroy the world with a deadly plague.
4. Facetune
Released in 2013 by Lightricks Ltd. Facetune is a photo editing application used to edit, enhance, and retouch photos on a user's iOS or Android device created by Lightricks. This app is typically used for portrait and selfie editing
5. iSchedule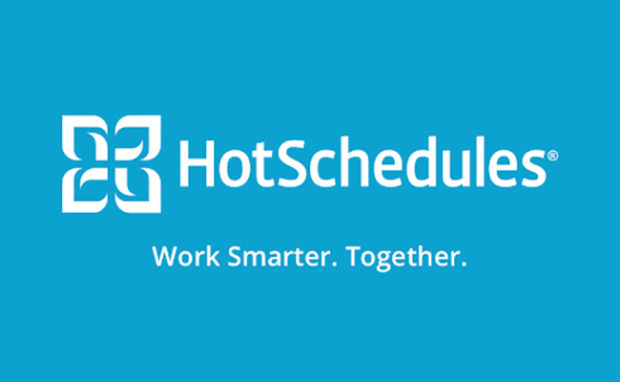 Created by HotSchedules. iSchedule allows you to be in total control of scheduling/time adherence. Remove the headache and uncertainty with the power of iSchedule.
6. Geometry Dash, RobTop Games AB
Created by RobTop, Games AB and debuted in 2015, Geometry Dash will put you through near impossible challenge in an entire world of Geometric shapes. Push your skills to the limit as you jump, fly and flip your way through dangerous passages and spiky obstacles. This simple one-touch gameplay with lots of levels that will keep you entertained for hours!
7. Bloons TD 6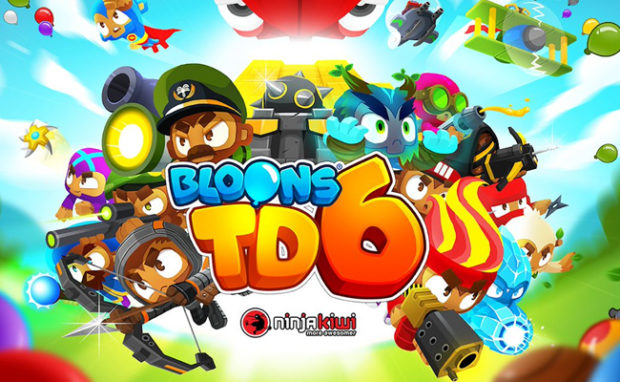 The Bloons are back and better than ever! Get ready for a massive 3D tower defense game designed to give you hours and hours of the best strategy gaming available. Craft your perfect defense from a combination of awesome monkey towers, upgrades, Heroes, and activated abilities, then pop every last Bloon that comes your way! Developed by Ninja Kiwi and set to release this month!
8. Papa's Freezeria To Go!
Designed by Flipline Studios and released in 2011. Papa's Freezeria To Go! lets you turn your dream into a reality by running your very own ice cream shop on Calypso Island. The setting is peak tourist season and you're running the show calling the shots needed for the business to be successful.
9. Bloons TD 5
Designed and released by Ninja Kiwi. Bloons TD5 has heaps of new features including all of your favourite towers from BTD4 with 8 awesome upgrades each instead of 4, and two brand new never before seen tower types. So much new awesomeness: tower upgrades with cool Super Activated Abilities, new Bloon types, fun new tracks with moving parts and tunnels, powerful Special Agent towers, Daily Rewards, Special Missions, and Daily Challenges.
10. Dark Sky Weather
Developed by Jackadam, Dark Sky is the most accurate source of hyperlocal weather information. The same technology that powers Dark Sky's predictions also allows us to make the world's first perfectly smooth radar animation.
Related Articles
Top Free iPhone Apps:
If free apps are your thing then look no further! Check out the top free iPhone Apps!
1. YOLO: Q&A
Developed by POpshow Inc., the app is an anonymous Q&A tool. It lets users add an "ask me anything" sticker to their Snapchat Stories (Photos: Popshow, Inc.) … Yolo is the most downloaded app in the UK and the US at the time of writing, with thousands upon thousands of downloads just a week after its launch.
2. Blocksbuster!
Destroy complex block buildings by swallowing them with the hole. Be careful not to catch the bomb! Easy-to-learn controls and addictive gameplay flow. Developed and designed by Voodoo.
3. Color Hole 3D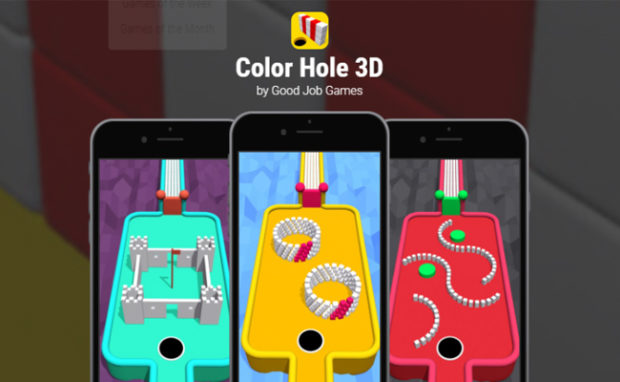 Once again, your newest addiction comes in 3D in an easy to play, too hard to master game! The objective is to clear the board and do not pull other Colors in, that is it! Created by Good Job Games and over 100+ levels of endless fun!
4. AMAZE!!!
Get ready to solve amazing painting puzzles. Crazy labs has developed a game which aligns critical creative thinking and captivating gameplay to bring you AMAZE!!!
5. Snapchat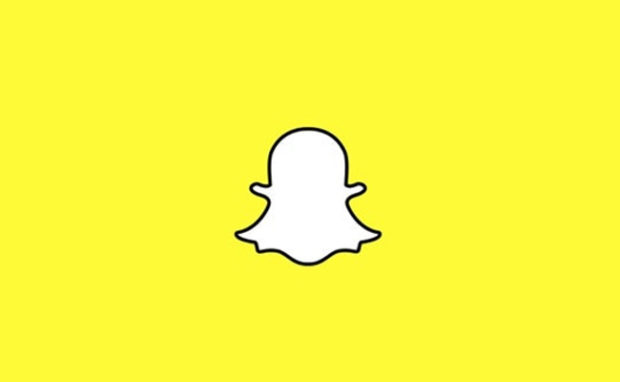 Snapchat is a multimedia messaging app used globally. The social media app giant is a wildly popular all over the world and has been for several years.
6. Traffic Run!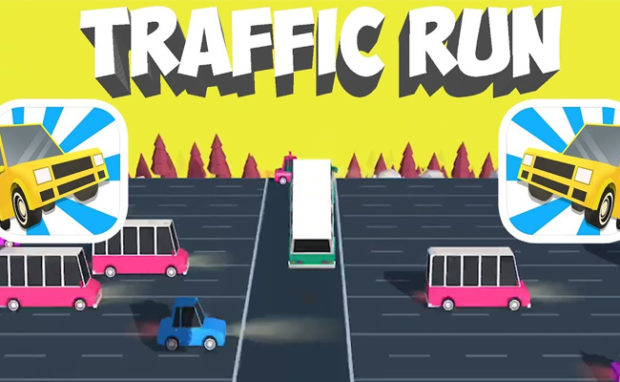 Crated by Geisha Tokyo Inc., Traffic Run! is a test of critical thinking and anticipating the next move. Incredibly user-friendly controls the game is controlled with just a tap. The goal is to cross the streets without hitting cars.
7. Idle Roller Coaster
Idle Roller Coast, created by Green Panda Games allows you to own the funniest amusement park in the world! Welcome your clients with all kinds of fun activities.
8. Instagram
Quite possibly the most widely known and used app today, Instagram is a picture sharing platform connecting millions of users and brands to one another. Created by Instagram, Inc., the app has become incredibly invasive over the years with the implementation of business analytical tools and the surge in "influencer" marketing.
9. YouTube: Watch, Listen, Stream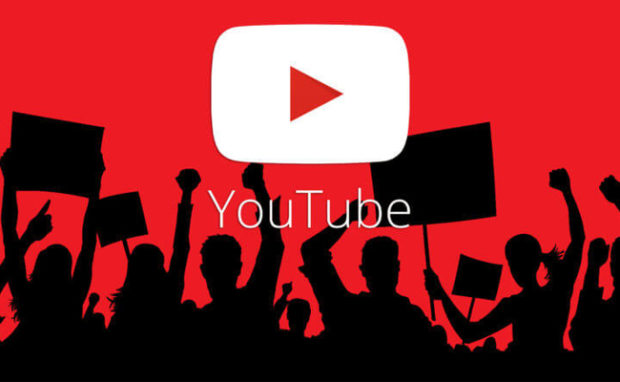 YouTube can be seen as the one that started it all. The original media sharing service the app allows just that. Play, stream, post content anywhere at any time. Designed by Google LLC.
10. Roller Splat!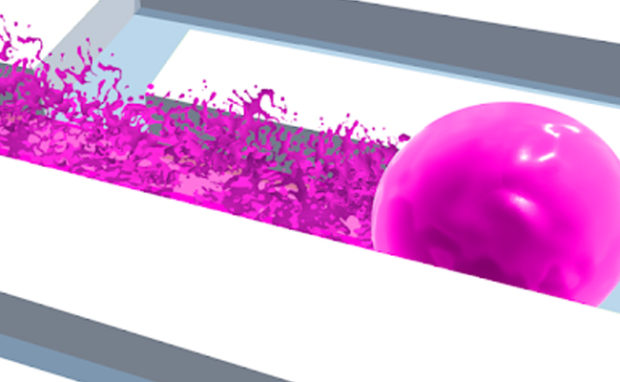 Brought to you by Voodoo. Roller Splat! allows you to swipe up, down and all around to send you vibrant paintball rolling through the maze as you splash, splat and sploosh color all over the clean white maze. Complete the levels of each puzzle by covering every corridor and corner with beautifully bright paint. It feels so satisfying, who doesn't love a clean coat of fresh paint?