NBA Draft Predictions for 2019: Our Top Ten Picks
If the NBA draft was held today, who would be the first-round draft pick? Who are the favorites of the coaches, team owners, fans, and spectators? Who gets to make the first pick, and how do the rounds work for selection? All of these questions are important when considering the draft process, and many websites have even set up mock team selection programs to predict possible teams in the 2019 NBA draft. In this article the 2019 NBA draft prediction will be highlighted, along with the players' stats, strengths, and weaknesses.
The Phoenix Suns are trying to keep their first-round draft pick for the 2019 NBA draft. In fact, as of right now, they have won 11 games and lost 48. The Cleveland Cavaliers, New York Knicks, and Phoenix Suns are fighting for this first round draft pick. If the NBA Draft happened tomorrow, these three teams would be tied or highly competitive for the number one 2019 NBA draft pick. So, which teams need the best players and who will make the trades?
Besides the fact that it is very strange to see the Cavs in this position, the Suns, Knicks, and Cavs are in desperate need for some game changing players. These teams need a lot as far as talent and skills go. They need players that can change the team all together, not just adding ten points per game onto their final score. These teams that are struggling will need some drastic changes in order to change their track record for 2019. So, let's look and see what the options are for each of these teams. This is the top ten NBA Draft predictions list for 2019.
Here are the Top Ten NBA Draft Predictions for 2019
Zion Williamson: Duke – Freshman – Power Forward – 6'7"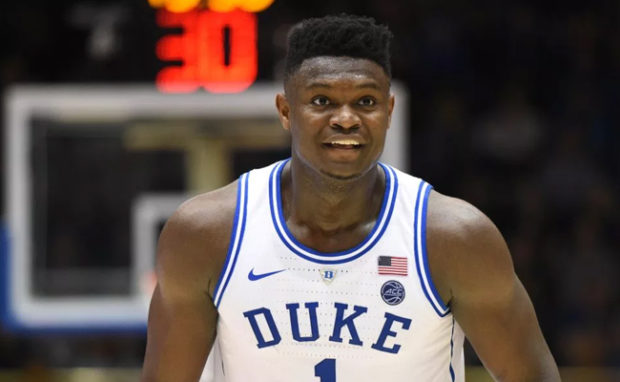 Even though he had a rough game against UNC and suffered a knee injury that will require surgery, this "Diaper Dandy" is a major talent option for the NBA 2019 Draft pick. Even though he's injured, he has not missed a single game and continues to keep Duke at #1 and Coach K smiling. While the injuries are limiting, this player is likely to be a top performer in 2019. Zion is the best on the list, and if the Suns get first round draft pick, they'll choose Williamson without hesitation. This could be a game changer for the Suns.
Ja Morant: Murray St. – Sophomore – Point Guard – 6'3"
The Knicks won't be able to pass him up. If they need a passer, he's the best of this class. He has the most assists this season for NCAA, and he has been compared to Russell Westbrook in technique. The Knicks can definitely use the talent that he has to offer; Morant will be a top choice in the NBA Draft of 2019.
RELATED TOPICS
Nba Says It Is Entitled to a Small Cut of All Sports Betting
Ranking the Best Power Forwards in Nba History
RJ Barrett: Duke – Freshman – SG – 6'7"
This young player was talked about as being the number one favorite overall. Cleveland has their eyes on him, and they could use someone like RJ to make some big time plays. He has very good play making abilities that hold huge potential as he continues in the NBA. This would be a great move if the Cavs took RJ, especially if Barret decides to turn up the heat on his career in 2019.
Darius Garland: Vanderbilt – Freshman – Point Guard – 6'2"
The Bulls really need some help with their team. They could use a good point guard. Their current point guard was removed from the season due to injury. Garland may be worth it though, even if the Bulls have to wait to see him play. Garland will only get better over time as he refines his skills and develops as an NBA-level player
Cam Reddish: Duke – Freshman – SF – 6'8"
It looks as if the Atlanta Hawks might be thinking of taking Reddish. This is an excellent idea and would help the Hawks get back to being a team that can win. Building this team is vital and Reddish may be the missing piece that the Hawks so desperately need.
Romeo Langford: Indiana – Freshman – SG – 6'6"
This shooting guard may be just what the Grizzlies need to build up a solid team. They have two players that are at the end of their contracts, so they need some fresh shooting ability. Romeo is the player that they have their eyes on, hopefully they can make the trade happen.
Nassir Little: North Carolina – Freshman – SF – 6'6"
The Wizards have their sights on Nassir. He was higher on the draft picks, but he had a few setbacks. He is still worthy of being considered "top-10," and always proves to be a versatile asset. He's a long-term kind of player, and for the right team, he can go far. He has a great perimeter game and would be a valuable addition to the Wizards.
Jayson Hayes: Texas – Freshman – C – 6'11"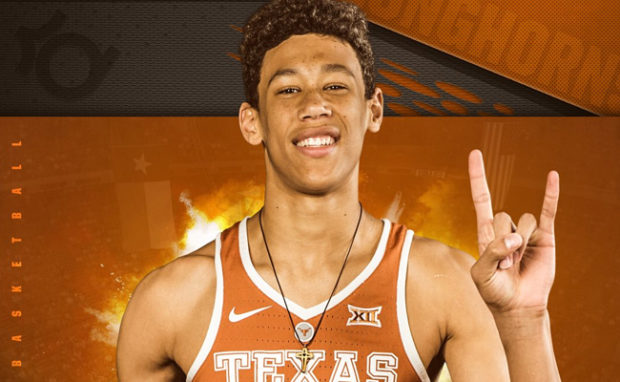 The Pelicans are considering Jayson for their first-choice because they are not planning on being able to keep Anthony Davis. Initially they were not expecting Davis to leave, so they are looking for a player that can take his role on the team. Jayson Hayes is being considered and has huge potential to boost the team as a whole.
Jarrett Culver: Texas Tech – Sophomore – SG – 6'6"
The Hawks are looking at Jarrett Culver to play shooting guard or wing. He also has defensive ability, which is what the Hawks need. Being ranked at the number 9 spot, Jarret Culver would be considered a valuable asset for any team in the 2019 NBA Draft pick.
De'Andre Hunter: Virginia – Sophomore – SF – 6'7"
The Miami Heat are interested in this talented young man who is at the top of his class. He has great defensive capabilities and a great 3-point shot. He is versatile and Miami needs his talent on their team next year. The NBA draft picks are competitive in 2019, and we look forward to seeing the final team compositions later this year.
These are the top ten NBA draft predictions for 2019. There are a lot of freshman quickly coming out of College and joining the NBA, and the variety of talent seen in the players makes the draft pick even more challenging. The players all have a unique set of skills that could potentially turn any team into grand champions. Good luck and enjoy the draft.