Best Crystals for Protection Against Negative Energy
Crystals are solid pieces of glittering, shiny mineral often resembling ice or glass and may come in different variations of hues, texture, and composition. They are popularly used for beautification and decoration because they are eye-catching. Most importantly, many also rely on crystals for protection.
Interestingly, crystals aren't all about aesthetics and glimmer. They are also capable of providing spiritual protection too. That's right; these shiny rocks can also keep away unwanted negative energy by warding off stressful situations and preventing negative vibes.
Useful for many other purposes, such as healing, crystals are especially potent for protection. These stones are likened to miniature force fields that repel evil forces. Whether you wear, carry, stash, or keep it on your work desk during tough times, it can dispel negative effects you may not be aware of.
Many crystals are out there, so how do you know the best crystals to avoid negative energy? Usually, the best crystals for you are those you are drawn to, you will feel the pull, and you'll know it is for you. But we will help to guide you, so you know what you're looking for.
Best Crystals for Grounding your Space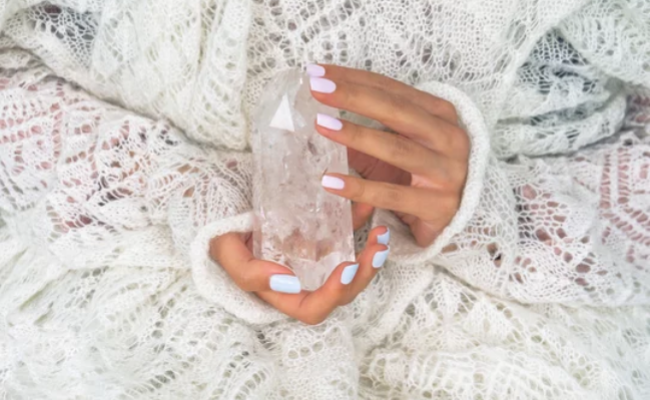 Are you feeling a little off lately? Not quite yourself? If your home or office space feels cluttered and chaotic, it might be time to do some grounding. Clearing negative energy and creating a more peaceful and harmonious environment can be as simple as using crystals. Here are some of the best crystals for grounding your space.
Best Crystal for Grounding Your Space – Black Tourmaline
Best Crystal for Deflecting Negativity – Clear Quartz
Best Crystal for Avoiding Negative People – Black Jade
Best Crystal for Attracting Positive Energy – Black Obsidian
Best Crystal for Tech Detoxification – Pyrite
Best Crystal for Finding Calm – Smithsonite
Black Tourmaline
Best Crystal for Grounding Your Space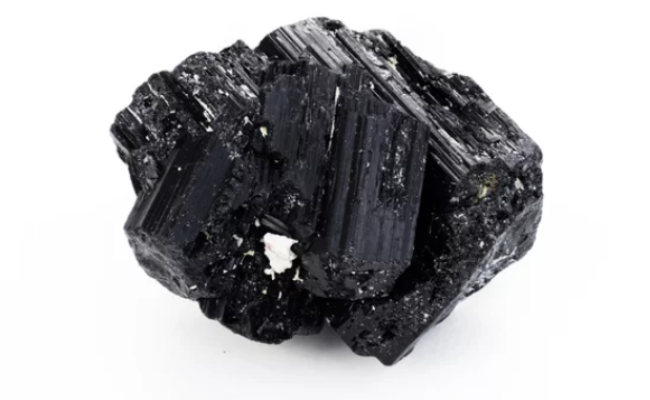 Black Tourmaline is one of the more known healing stones but is also a protector. It radiates energy that can ground you spiritually and serenade you with peace. It can be used to deter and obstruct psychic attacks as well as remove negative thoughts.
Ever walked into your home or workspace and suddenly felt uneasy? This can result from constant negative energy or thoughts festering without anyone noticing. Or it could be a bad experience, a conflict perhaps; tourmaline would be ideal in such circumstances.
How to use:
It is a great meditation tool to visualize what you protect yourself from, thoughts, anxiety, or bad experiences. You can wear a piece of black tourmaline or carry it in your pocket, so you always have protection. You can also place it in the corners of any room.
Clear Quartz
Best Crystal for Deflecting Negativity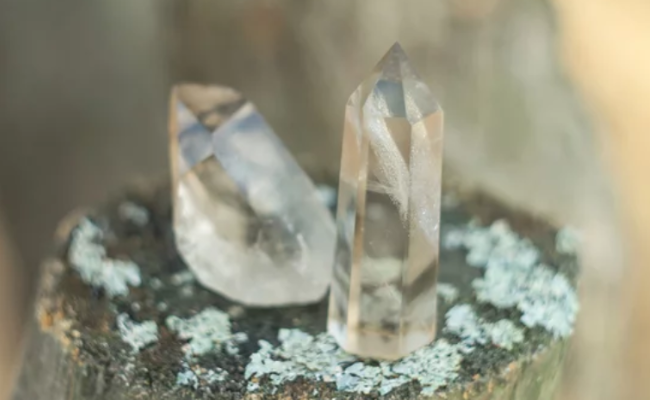 We've all heard of quartz — clear white stones used in watches and various jewelry pieces. It is one of those crystals that can be used for almost anything. This protection stone can cleanse and repel negative energy all on its own.
When used with other crystals, for example, one for protection, quartz will multiply its energy and bring about even more protection. Quartz is a great stone that helps with deflecting negativity and attracting positivity.
How to use:
It is a popular cleansing stone, so it must always be close to you. You should carry it with you or keep it close to your heart by wearing it as a necklace. You can also move it up and down across your body to release any negativity from your body.
Black Jade
Best Crystal for Avoiding Negative People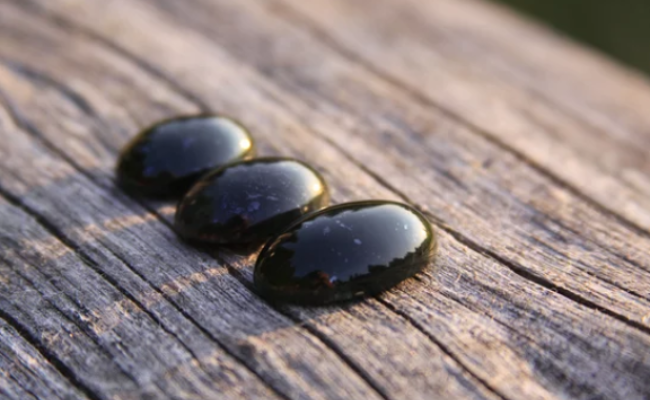 Black Jade is another powerful gemstone known as a guardian stone because it can protect against negative people or people carrying such negative energies. It can read the carrier's mind and protect them from such people and situations.
This is useful when you cannot pinpoint a source of negativity, so black jade will help you avoid it altogether. It will protect you from people who project negative emotions and feelings such as fear, anxiety, doubt, anger, and bitterness.
How to use:
The Black Jade can be considered your close companion and energy guardian, so always take it with you.
Black Obsidian
Best Crystal for Attracting Positive Energy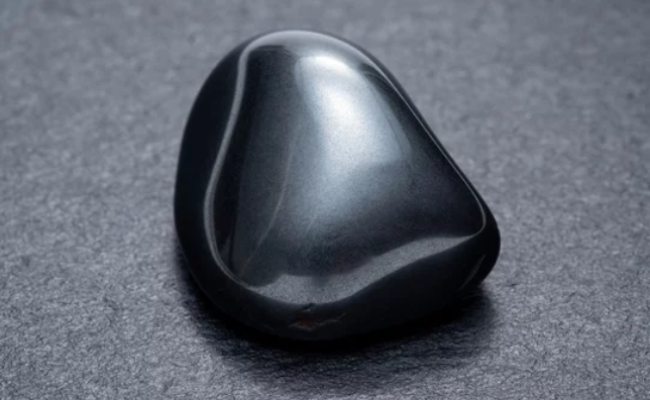 Black Obsidian absorbs negative energy like the color black is well known for absorbing heat and light. Also known as volcanic glass, it is usually associated with mystery, spirituality, and protection.
Due to its absorbent nature, it will also easily attract positive energy to its bearer. Keep in mind, however, that this stone needs to be cleansed from time to time.
How to use:
You can place black obsidian in and around your home, especially at your front door and other exits. Other places should be where you could easily get a hold of it and take it with you.
Pyrite
Best Crystal for Tech Detoxification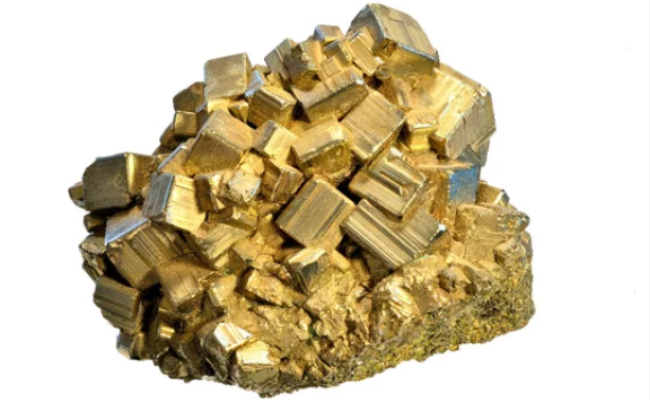 Pyrite is a beautiful stone with the nickname "Fool's gold," and this is not without reason. The magnificent stone has a lovely golden hue and might fool the untrained eye. Its golden color is meant to manifest bounty.
People have also been known to use this crystal for protection as a detox from the many emanations of various technologies we come across daily.
How to use:
You can position pyrite anywhere, but to be most effective, it is advised to place it on your work desk if you have your computer or any piece of technology you happen to be constantly around.
Smithsonite
Best Crystal for Finding Calm
Smithsonite is one crystal widely known for its ability to soothe your mind and bring calm serenity to its bearer. Perfect for meditation, this stone helps one to block off unwanted emotions such as depression and anxiety.
It reveals your true inner self and the strength you didn't even know you had. It would be ideal for anyone with hypertensive tendencies, such as overthinking, to carry a calming piece of smithsonite with them.
How to use:
Place a piece of smithsonite in your place of abode to cloud it with the aura of peace and calm. You can also do well to wear it on you to make sure you always stay peaceful.
Read More
5 Ways to Hack the Holidays with the Best Cash Back App
25 Best Deals for the Holidays – Gift Guide 2022
Conclusion
Now you know the best crystals to preserve your precious positive energy. Whether placed in your home or taken along with you, these six crystals will ensure that you are always protected from negative thoughts and emotions. These crystals for protection are a good addition to your lists of new things to try for the upcoming new year.