5 Ways to Hack the Holidays with the Best Cash Back App
With the holiday season drawing near and a global recession looming, more and more shoppers need to find more ways to save money.
Cash back apps are in season lately, and if you don't use one yet, you're definitely missing out on amazing deals that will help you save money daily. It's a fun and easy way to get real cash back, discounts, and much more. 
The best cash back app one could ever use is Ibotta. Ibotta offers several deals that help shoppers like you through this harsh period of inflation and cut some of the costs of things you buy daily. Inflation has taken a grip on everyone, and things are hard when money is tight, but with Ibotta, you won't have to worry too much about that anymore. 
Just sit back and enjoy the digital coupons and extra cash bonuses – even cash back offers for your online purchases – in the comfort of your home. Let's not forget about the bonus cash opportunities! Everybody loves a sweet bonus, and Ibotta makes sure to give you chances to earn extra cash and much more than you think. 
Cash back apps are also an amazing way to build up savings, and Ibotta is the perfect app to do just that! Life would be much easier for you when you don't have to worry too much about all the money you spend on necessary things like groceries when Ibotta helps minimize the cost for you. Ibotta is efficient and user-friendly and your right guide to saving up money and earning cash.
2022 Holiday Hub – Get the Best Holiday Deals With Ibotta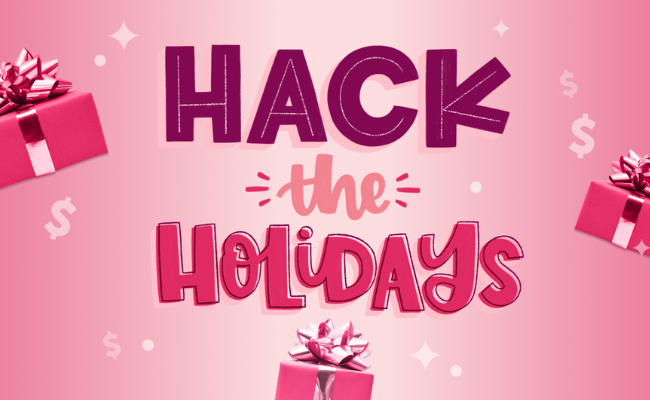 Christmas, Halloween, and so many other holidays are something that is sure to make you spend a ton of money while preparing for them, and what better way to minimize your spending than using the Ibotta holiday hacks? It has the most amazing deals you could ever imagine, and you will sigh in relief when you see them! 
Ibotta offers a fun way to celebrate your holidays and seasons with big deals that are almost irresistible and make your holiday even better. Discounts, coupons, and plenty more will help you save your money and not worry too much about overspending during the holiday season because this cash back app got your back! 
Ibotta offers several amazing holiday deals, like their Halloween essentials and Black Friday deals, that will change your online shopping experience. Cyber Week deals and Cyber Monday deals are available for you to use and save money, even earn cash. What more could you possibly ask for them online shopping made fun and easy? 
Ibotta doesn't only offer discounts for products you buy through them, but you also get bonuses! Yes, you literally get your money back for shopping online. It's so cool you don't want to miss this at all. All you have to do is sign up with Ibotta and enjoy these amazing offers that are too good to resist. Don't miss out on it all, as it's a game-changer. You would not want to be left out of the loop of Ibotta losers, take the opportunity while it's here and enjoy your free cash. 
Get Holiday Cash Back: CLICK HERE
Cash Back – Ibotta
We have been talking nonstop about cash back apps, but what is cash back? Well, if you haven't figured it out yet, cash back is basically money you get back when you purchase your own. When you buy something, there is a certain percentage of the amount you spend that will be paid back to you. 
Long story short, cash back is a fun way of getting money when you spend it. It's like a discount but not quite, and it's normally a feature of credit cards, but other accounts and apps also offer cash backs. 
One app or platform that offers cash back is the Ibotta app, which offers you such great percentages and bonuses for spending money; it's amazing. It can help you simplify your finances, and it is a cool way to earn rewards for spending money and stuff like groceries, etc. Using cash back gives you an extra advantage that the users of debit cards don't get, and it makes the experience of shopping much better. 
There are several ways to be able to redeem cash back, such as receipt offers, gift cards, and direct deposits. But earning cash back has never been made easier with the Ibotta app, and it gives you comfort and helps you enjoy your shopping to the fullest.
And let's be real, who wouldn't like to earn back a little something more per purchase? We always have something to purchase, be it necessities or luxury, and it's awesome how one can do that and get some of their money back! That is why Ibotta is here – to help you save and spend your money in the best possible way. 
There is a common misconception that Ibotta only works when you shop online, but that's not completely true; yes, it works during online shopping, but it perfectly works in-store shopping too. It doesn't matter how you shop as long as you shop with Ibotta.
Learn more about how it works and how you can maximize your cash back opportunities with Ibotta.
Cash Back on Gift Card Purchase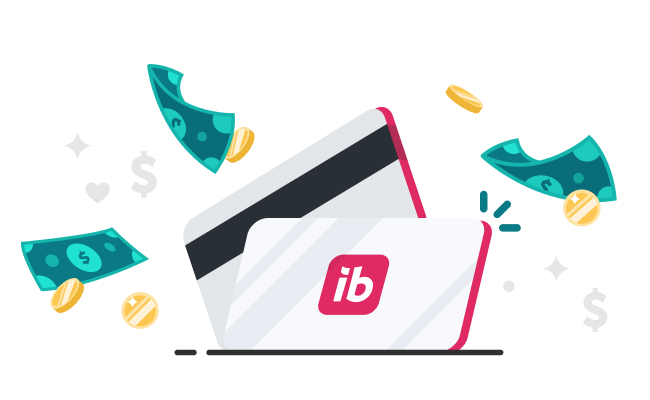 Who doesn't like gift cards? They're fun to use and the ultimate thing to gift someone for their birthdays or during holidays. They're also easy to use and a simple thing that people love. Gift cards aren't only for gifting to other people; you can have fun using them too!
Ibotta has hundreds of gift cards to earn cash back on. Ibotta makes the experience of buying gift cards and earning them (for free, basically) through the app a happy experience for each and every one of its users. 
You can get instant cash back on gift cards when you purchase them through Ibotta using your saved debit cards or cash earnings on the app, and you can also send the gift cards to family and friends through their emails, SMS, or other social messaging – it's OK if your recipient doesn't have the Ibotta app. 
You can also withdraw your Ibotta earnings to gift cards. When you use your gift card to pay online or in-store at your most-shopped retailers and also earn cash back offers on the purchase, too, you can say it's a double advantage to use Ibotta.
Your gift card numbers can be found in the email where the gift card was sent or in your saved Ibotta gift cards. Please take note that your gift card balances can't be checked through Ibotta; you need to visit the retailer's gift card balance page to check the balance on your gift card.
Spend money with a little pizzazz, and earn cash back on those gift cards you planned on buying anyway! The cash back app, Ibotta, is here to make all of this come true, and you don't want to miss out, so be sure to sign in and shop with Ibotta for every purchase.
Ibotta – The Best Cash Back App and Website to Use
Ibotta makes online shopping easier, more fun, and much more rewarding than regular online shopping. It's rewarding because you get paid for spending money – and that's amazing. 
With Ibotta, you can shop hundreds of online and in-store retailers with real cash back offers. Ibotta deals are the best, and the cash back offers are incredible; they'll help you save money and utilize your cash during difficult inflation periods, similar to the one we're in right now.
It's truly a budget – and lifesaver, so go and sign into the Ibotta app and enjoy the deals and discounts that come with using the app for your everyday and holiday shopping. Don't miss out on amazing offers and ways to save money. Learn more about how Ibotta helps beat inflation by 1.6x and how you can save your family more over the holidays.
Price Comparison With Ibotta Browser Extension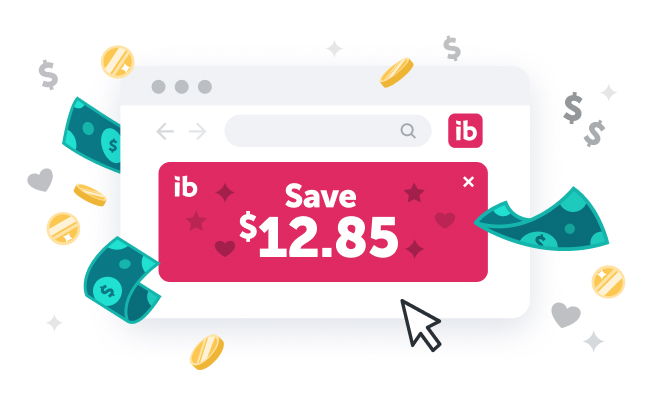 Ibotta is just too good. It helps you get the best deal every time and creates new strategies to save you more money.
Ibotta isn't the only cash back app, but it only takes a moment to compare the prices and see Ibotta is the best – and only option while looking for a cash back app to use for your online and in-store shopping! 
The deals are amazing here, the bonuses and discounts are to die for, and Ibotta simply just has the best variety for all your purchases.
3rd Annual Free Thanksgiving Dinner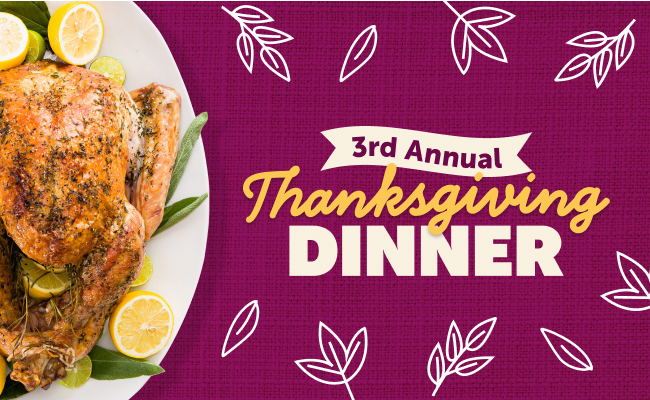 When it comes to Thanksgiving grocery shopping, Ibotta is here to put Thanksgiving dinner on your table for free!
Ibotta is currently running the best promotion to get you a free Thanksgiving dinner. Shop at your favorite retailer now through November 24th while supplies last. You can get 100% cash back on five (5) food items.
In order to get yours, you'll need to add the eligible offers to your Ibotta account before you shop. Also, suppose you have already done your grocery shopping or prefer different items for the purchase. In that case, Ibotta always allows you to redeem these offers now and donate them to another family that needs the food.
Food items that get you qualified for 100% cash back. 
Below is the list of food items you need to purchase to earn 100% cash back on your turkey-day dinner.
Butterball Turkey breast

Jiffy Corn Muffin Mix 8.5 oz

McCormick Gravy Mix 0.87 oz

Bob Evans Original Mashed Potatoes 24 oz

Kuner's Green Beans 14.5 oz
With Ibotta cash back, you can save up to $21.55 on your Thanksgiving dinner. It will allow you to save extra cash on other essentials.
Here is a simple and easy guide on how to earn a free Thanksgiving dinner offer
First, you need to download the Ibotta app.

Second, you must add the free Thanksgiving dinner offers to your Ibotta account.

And finally, shop at your preferred retailer in-store. Save your receipt and submit pictures of your purchase using the Ibotta app.
The Ultimate Guide to Saving Money on Groceries
Ibotta doesn't only give you cash and bonuses; tons of tips will help you master the art of saving money on grocery shopping! It doesn't matter if you buy your groceries at the store or you order online and have them delivered for you. You don't only get cash back but can be budget-savvy while using these tricks to save.
How to Earn Cash Back for Your Grocery Pickup and Delivery Purchases – Made Easy
You can earn cash back with Ibotta on your grocery pickup and delivery purchases when you follow these easy steps.
Find a featured grocery pickup and delivery retailer like Walmart or Target through Ibotta.

Sign in to your retailer account.

Add offers to your Ibotta account.

Allow Ibotta to receive purchase history by shifting the "share purchase history."

Shop online, and Ibotta will automatically link your selected offers to cash back!
Ibotta Helps You Track High and Low Prices
Now, you can compare prices by setting alerts with the Ibotta browser extension. Enable alerts for notifications that tell you when item prices drop and are restocked. You'll need to set notifications on the items you want in the extension.
Then, the extension will alert you when the price goes down. It will also alert you when items are back for purchase. Also, when they are about to be sold out. Ibotta lets you check the price history of the products of your choice.
Plus, you can use price comparison to see who has the lowest price. Now, this is a very important hack that can be used to purchase the best products at the lowest price – without having to break a sweat. All you need to do is use the Ibotta app, website, or extension, and voila! Amazing deals upon amazing deals for everyone.
Hack Your Holidays with Ibotta
No matter where you're spending your money or how you're doing it, Ibotta has you covered. Ibotta is the best tool to hack the holidays and ensure you make the most of your budget.
As a family man or a single mother, you don't have to worry about saving a lot of money for shopping. This app has your back, and you can solely rely on guaranteed services.
Ibotta's reliability comes down to how you earn money, the easy cash back you earn, and how you can withdraw earnings your way by linking a bank or PayPal account to withdraw earnings from wherever you're logged into Ibotta. Giving you a free assistant to notify you of price drops and restocks is one of Ibotta's exclusive features you'd love undoubtedly.
Join the community of Ibotta savers and get the latest deals at lower prices and offer content. Ibotta continues to partner with hundreds of retailers to offer cash back, like Amazon, Walmart, Target, Bestbuy, Home Depot, Uber, lowes, Postmates, Samsung, eBay, Dell, Chewy, Macy's, Booking, Groupon, Kroger, CVS, Kohls and many more. 
Visit the Ibotta homepage to start hacking the holidays and maximizing your savings. You can also stay in the know by signing up for Ibotta's text alerts!
Originally published on 11/10/2022 – updated on 11/25/2022