10 Beautiful Box Braid Hairstyles Trending Right Now
Have you lately become obsessed with beautiful box braid hairstyles which are trending right now? Do you like to be the one to showcase the current trend? Then stick around as we reveal the most popular box braids hairstyles.
Box braids are only one of the numerous popular hairstyles in the black community. These braids resemble a square-shaped box, are comfortable and beautiful and are said to preserve hair. These stunning hairstyles, such as gigantic box braids and boho box braids, are nothing short of works of art.
What Are Box Braids?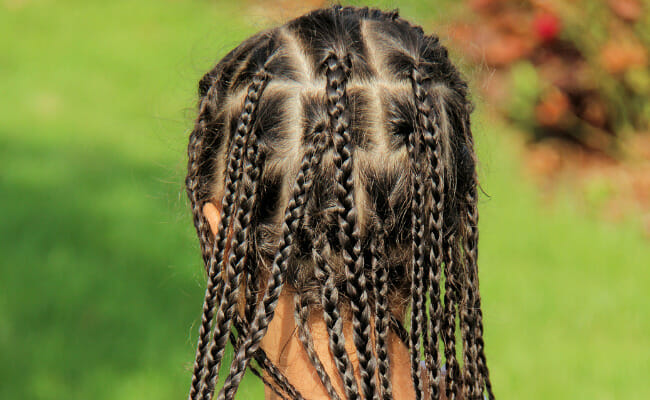 Box braids are individual plaits split by little squared-off sections or boxes. Although you can use any width or length for box braids, most women add length, thickness, and volume to the braid using their own or synthetic hair.
Moreover, box braids are three-strand braids with squared-off sections. Because you braid your hair, you may wear them loose or put them up in various fashions. Many individuals braid their hair to add length.
The advantage of these braids is that, unlike cornrows, you may mold them into various styles since you don't tie them to the scalp. The type may take a long time to achieve, but the result is stunning and lasts for months.
Origin of Box Braids Hairstyle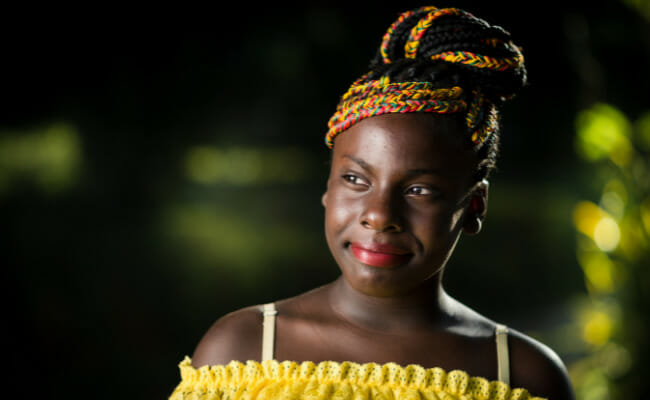 Box braids have long been a popular protective style and have a long history. They're also an excellent braid option for curly hair. People have practiced hair braiding for thousands of years in Africa. Braids denoted rank and were used to distinguish tribes. Many of the braids we see today, especially box braids, are African. Janet Jackson is known for popularizing box braids courtesy of her film Poetic Justice in 1993.
Due to their versatility and simplicity in style, box braids have remained popular over time. Color, size, extensions, and lengths – you name it, box braids can do everything. You may also add curls and accessories to customize them further.
We will review everything you need to know about having box braids today. We'll go through everything from hair preparation to post-installation maintenance. Before you make your next session, read on to discover everything there is to know about box braids.
Things You Should Know Before Getting a Box Braid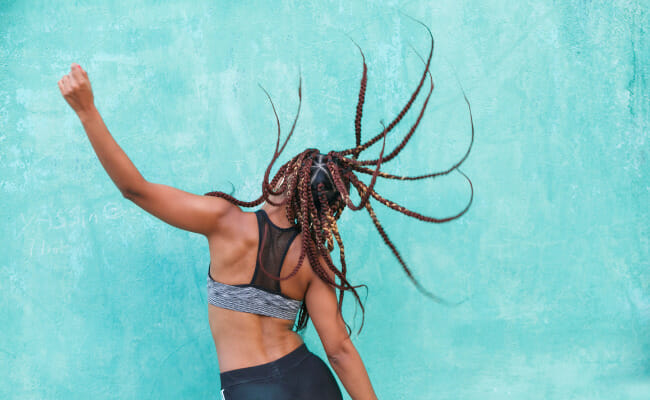 If you want to try the look for yourself, there are a few things you need to know. Your hair should first be cleaned and trimmed. Natural hair is typically blow-dried before installation to facilitate your stylist's installation process and let you have your ends cut at the same time.
Speaking about hairdressers, we advise you to prepare beforehand and pay attention to the sensitive parts of your scalp when having your hair braided. Avoid placing undue stress on your hairline if it is thin or brittle. You can prepare your hair by nourishing and maintaining its health.
How to Prepare your Hair for Box Braids
Preparing your hair before receiving braids guarantees that it will remain healthy and silky when they are done. Conditioning your hair also makes your braider's job easier and might save installation time. If your braider provides these treatments, you can get some prep work done in the salon. Here are the things you can do to prepare your hair for box braids:
Use clarifying shampoo or deep conditioner on your hair to keep your braids looking smooth.

Detangle your hair to avoid damage and make installation easier.

To maintain your braids tidy and silky, trim the split ends.

Blow dry or extend your natural hair to make installation faster and easier for your braider.

Bring inspiration photographs with you to assist your braider in visualizing what you want.
Don't forget to write down any worries, such as whether you have a sensitive scalp or damaged hair. Understanding and conveying your needs might help your braider better prepare to work with your hair.
Once your box braids are in place, it's easy to forget about your actual from-the-root hair, which you still need to moisturize. Penetrating substances such as coconut oil, jojoba oil, and olive oil are ideal for wearing these styles. When removing them, she suggests leaving them up for no more than two months.
Now that we've covered the fundamentals, we've compiled a list of some of the trendiest box braids hairstyles for you to consider. But be warned: it will be challenging to pick just one. Please scroll down to see our favorites.
10 Best Beautiful Box Braid Hairstyles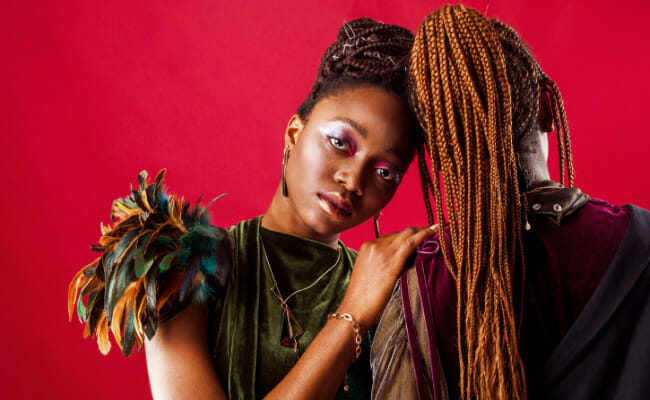 Box braids have been popular for many years among black men and women. Several methods to design your braids once you've made a fresh pair of box braids. You may select between casual, daily looks and sophisticated updos for a special occasion.
You can wear box braids in a bun, or bob, with varied-sized braids, or even in another braided style. For ideas, look at some of the popular types listed below.
Bob
Many individuals have box braids to add length, but they also look lovely when worn short. They wonderfully frame your face, are as adaptable as longer braids, and take considerably less time to install and wash. Ask your braider how much hair you'll need for a shorter style.
Jumbo
For some, bigger is better! Jumbo braids are less upkeep than tiny braids and are sure to catch anyone's eye. To make your braids more adaptable, combine this size with some length. Jumbo braids look amazing with cuffs and color.
Braided Box Braids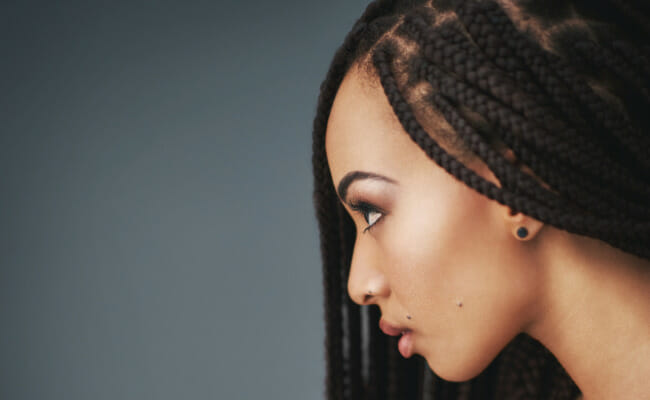 Do you have no idea how to style your braids? Pull them together to make different braids! You may make a hefty crown or French braid by gathering a few significant strands.
High Ponytail
Nothing is easier or more stylish than a high ponytail. What better method to keep your hair out of your face while displaying its length? You may change the appearance by repositioning your head's ponytail. Please keep it in the center. So, your hair falls over your shoulders or to one side for a high-side ponytail.
Small Box Braids
Small braids are ideal for experimenting with more complicated designs while they are placed. Top knots and other updos look great with tiny braids. Smaller braids are also more durable than larger ones.
Colored Box Braids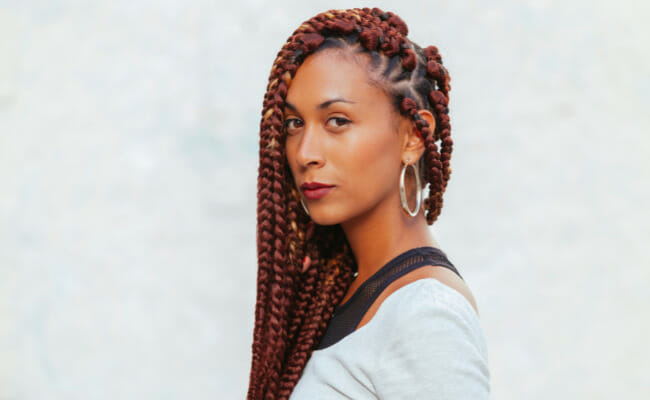 You don't have to keep to just one color when you have box braids. Natural hair hues such as brown and blonde may add a subtle pop of color. Do you want to stand out? Choose bright reds or purples.
Box Braids With Accessories
Braids can be accessorized with cuffs, beads, rubber bands, and pearls, to name a few options. Adding a few touches to your hair gives your braids flair and makes your appearance unique.
Top Knot
Top knots are ideal for running errands or getting ready for a night out. Colored braids or elaborate sections will stand out in this look—the more significant and prolonged your braids, the larger your top knot.
Crochet Box Braids And White Extensions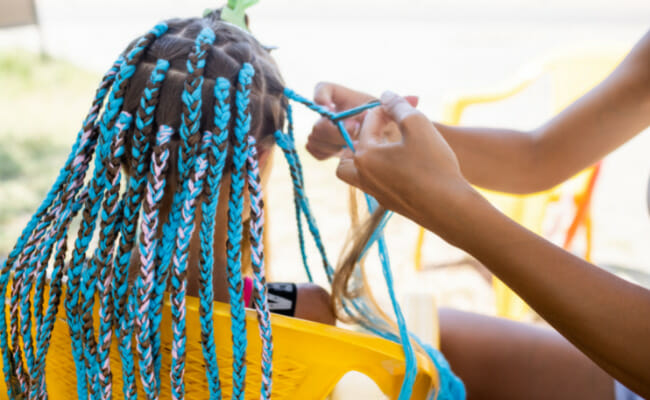 We all know Queen Elsa is a blonde, but a little about silvery-white hair screams volumes about being a beautiful snow queen. Sing Let It Go from your heart this year while sporting an ice hairdo. These crochet braids instantly smote us. It is past time for you to do the same.
Crochet Box Braids With Triangles
Box braids are attractive. You may select any length or color. Furthermore, there is potential for innovation on your scalp. This style is a traditional crochet box braid with triangles. This signifies that the braided hair is parted into a triangle. This styling may appear to be an easy task, but it is not. While you sit in your chair skimming through Instagram, ask your stylist who has to be so thorough.
How To Take Care of Box Braids?
Box braids may be cared for by washing, hydrating, and drying them regularly. Touch-ups with your braider, avoiding tight styles, and covering your hair while sleeping may help keep your braid smooth and healthy.
Taking care of your braids will extend their life, keep them smooth and clean, and keep your natural hair and scalp clean and healthy. It also aids in the prevention of breakage and matting. Here are a few tips for maintaining your braids:
Wash your braids, scalp, and natural hair regularly to eliminate product buildup, and 2. well, grime, debris, and dandruff.

To keep your braids, natural hair, and extensions looking smooth and healthy, condition and hydrate them.

Allow your hair to dry to prevent mildew and mold growth thoroughly.

Don't use too many hair products since they might weigh down your hair and collect dirt and debris.

Touch-ups with your braider every few weeks will protect your edges and keep your braids nice.

Avoid restrictive styles such as tight buns, which put too much tension and stress on your scalp and hairline.

Wrap your hair in a silk or satin head scarf at night to help it retain moisture and avoid mats.
Conclusion
These beautiful hairstyles aren't just practical but also easy on the body. Box braids are made of several small twisting boxes connected in rows above your hairline. This style creates an intricate pattern of tiny tubes that twists, stretches, and ties your hair together into one big piece of hair fabric.
This method creates healthy dreadlocks that don't break or come undone easily. These braids don't require any creation tools; all you need is your hands! Anyone can make these beautiful hairstyles without ever touching an instrument again.
For a good reason, box braids are among the most popular protective styles. They're adaptable, long-lasting, and simple to personalize. Because you'll be wearing these braids for at least a month, you should prioritize choosing a dependable braider. Please let us know your experience if you will try the hairstyle trend.