Azuki NFT – A Red Bean is Sprouting in the NFT Market!
You've probably heard of NFTs as the pieces of digital art that allow folks to make millions of dollars. If you're familiar with these assets already, then you may remember collections like Bored Ape and CryptoPunks. Now, a Red Bean is sprouting in the NFT community!
The Azuki NFT collection came out in early 2022, and NFT enthusiasts can't get enough of them. What's the secret behind its quickly growing popularity? We will talk about that and more in this ultimate guide to the Red Bean NFTs!
Before we do that, we will have to talk a bit about cryptocurrency, specifically how it works. Then, we will delve deeper into the definition and functions of NFTs. Later, you'll see what the Azuki NFT collection is all about and why investors want the red bean experience!
What does a cryptocurrency do?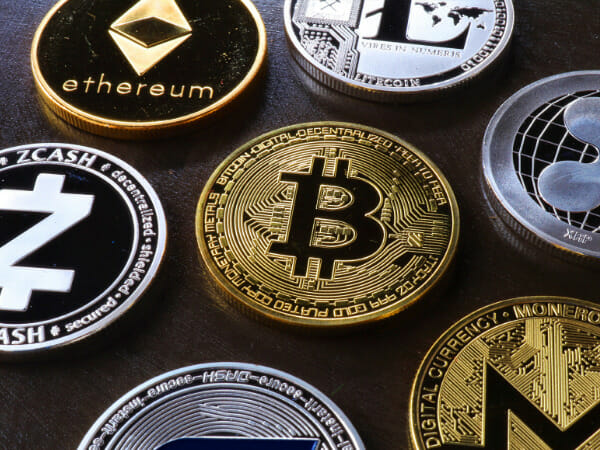 You may have heard about cryptos and NFTs, but you might not be familiar with how they work. You might have seen them in news reports or glanced at them in your social media news feed.
That's fine since there are millions of people around the world with the same problem. Yet, cryptocurrency adoption continues to spread worldwide.
This is a reason why you've heard of the Azuki NFT collection. Still, it's an arguably radical technology, so adopting it will take time. Fortunately, reading about Azuki and other NFTs is a great start!
That's why we will have to start the discussion right by having an overview of cryptocurrencies. These are the digital assets that make NFTs possible.
You probably recall bitcoin when you hear this concept. That's because bitcoin or BTC is the first cryptocurrency in the world. Someone named Satoshi Nakamoto released it in 2009.
At the time of writing, we don't know if he's a person or a group of people. What we do know is that he intended it as the new financial system of the world.
The current system relies on governments and banks who gain so much control of how money flows in it. As a result, regular folks shoulder huge fees and poor service.
Bitcoin will change that as it relies on volunteers to operate it. They would use their computers to confirm transactions that have encryption protecting them.
It's up to these people or miners to crack these codes. The first one to get a "winning solution" gets to add a new block of data to the network.
This is why crypto networks in general are also known as blockchains. What's more, the winning miner gets proof-of-work that lets them earn more bitcoin as a mining reward.
This whole process is also called the proof-of-work model, and many of the cryptos you see today use it. This is a good thing to know since Azuki NFT relies on cryptocurrency.
Cryptocurrency and NFTs
Bitcoin has gone a long way since 2009 as it has gone through several upgrades. As more people tinkered with it, they released new cryptocurrencies with different features.
Ethereum (ETH) is the best example of this since it's the second-largest cryptocurrency behind bitcoin. You might say that ETH is silver and BTC is gold.
Nowadays, you can see more people using bitcoin as an inflation hedge similar to gold. Yet, Ethereum is similar to silver because it has more use-cases than the big BTC.
Specifically, you can use the Ethereum network to make non-fungible tokens or NFT. The term "non-fungible" means that each piece is unique. This is the opposite of how regular cash works.
That dollar bill in your wallet is fungible because every other dollar bill has the same value. On the other hand, NFTs preserve ownership of digital media and other stuff by recording it in a crypto network.
This allows the owner to have a unique copy despite several ones available. Now, you might be wondering why would anyone purchase an NFT even though you can get a free copy?
Read More: NFTs And The Environment
Why do people buy NFTs?
This is a usual argument against NFTs, so let's explain a rebuttal for it. After all, this would be an interesting discussion if you're planning on buying Azuki NFTs.
Since NFTs often appear as digital art, let's compare them to the ones you see in museums. Nowadays, printing technology is so advanced that you can get a replica that looks so identical to the original.
Anyone can do that by purchasing the right printer and paper. Yet, we continue to put such a high value on the originals that we keep them secure in museums.
You may also look at K-Pop picture cards for another example. The internet has auctions that elevate their price up to thousands of dollars, but you may copy and paste the image on it for free.
Still, fans prefer to pay such a high price for a photo card of their favorite artist. That's the same reasoning behind non-fungible tokens like Azuki NFT.
You could copy and paste the same image as your profile picture if you want, but nobody could have the one recorded on a blockchain. That could be a big deal if you truly want to support a certain creator.
NFTs can fetch a high price
Your first time hearing about NFTs may have come from a news report. It probably talked about someone making millions of dollars after selling just one piece of digital art.
You may say the same for most people. The NFT trend took off when a digital artist named Beeple decided to sell a piece called "Everydays: The First 5000 Days."
That sold for almost $69 million, so it caught the attention of several news outlets. As a result, people saw NFTs as a promising way to make money.
This is also the reason why most people know non-fungible tokens as art pieces like the Azuki NFT collection. That might be the reason why you're reading this article as well!
What is Azuki NFT?
We are Azuki ✊ pic.twitter.com/6QpW0bTK9M

— Azuki (@AzukiOfficial) February 1, 2022
We're done talking about the basics of cryptos and non-fungible tokens, so we can now talk about the Azuki NFT collection. Let's start with what they look like.
It's a collection of characters drawn in the style of Japanese comics or manga. Similar to Bored Ape NFTs, each one has a unique combination of characteristics.
Examples of such traits are skin color, facial features, and hairstyles. By the way, Azuki is a Japanese word for "red bean," a certain ingredient in various Japanese desserts.
It launched on January 12, 2022, on the Ethereum network. These four people created this collection of 10,000 Azuki NFT pieces:
ZAGABOND calls himself a "reformed DeFi builder."
2pm.flow introduces himself as an "amateur rapper."
Location tba says he's an "ex-Facebook software engineer.
HoshiBoy watches anime.
They're the people behind Chiru Labs, a startup company that's based in Los Angeles. Their website has links to their Twitter pages, but it doesn't reveal their real names.
Their first batch of Azuki NFTs cost $3,400, but they sold within three minutes. This gave Chiru Labs sales worth $29 million. What's the secret to the team's success?
Part of it is due to the rising popularity of Japanese animation and comic books. More people around the world are becoming fans of this type of media.
You can see proof in platforms like Netflix which featured more anime titles in 2021. Meanwhile, Japanese comics sales in that year were larger than those of Western comics.
Is this the only secret behind Azuki NFT? If you take a closer look at the project, you'll see that it does things that set it apart from other NFT art collections.
It uses a different token standard.
ERC721A has the potential to save the NFT ecosystem significant gas costs when minting NFTs moving forward. Azuki is committed to leading the charge and we have some exciting resources for projects coming soon! https://t.co/EQJGzh9px5 pic.twitter.com/qywIBslJpY

— Azuki (@AzukiOfficial) January 21, 2022
Crypto tokens like NFTs follow a specific standard depending on their blockchain. This determines the features that they will have.
The non-fungible tokens from the Ethereum network follow the ERC-721 standard. However, Chiru Labs used a variation called ERC-721A for the Azuki NFT collection.
They did this because this version lets them create or "mint" several non-fungible tokens in a single transaction. What's more, it reduces the gas fee and the waiting period.
In other words, ERC-721A lets the team spend less money and time on creating the Azuki NFT collection. At the time of writing, there are roughly 27 projects that are using this standard.
Azuki NFT had a unique sales model.
Typical NFTs launch via online auction. They feature it on an NFT marketplace, so people can outbid each other for each art piece. To explain how this works, let's say you're part of the initial sales.
Each NFT will have a floor price, but people can offer higher prices. If nobody can beat their offer, that person gets to have the NFT at the price he wanted.
However, Azuki NFT didn't follow this common approach. Instead, it involved three unique stages which included a Dutch auction, Mintlist, and public sale:
Dutch auction – Unlike a regular bidding event, a Dutch auction lowers the price of an item after a specific time passes. This goes on until it reaches a limit or someone buys it.
Mintlist – Other NFT projects select random buyers from social media sites. However, the Azuki NFT team chose only those people who were active in the NFT community. As a result, Chiru Labs finished minting the collection within 48 hours.
Public sale – The team sold the remaining Azuki NFT pieces on January 15. They had the lowest prices from the Dutch auction, so it allowed more people to buy them.
How can I purchase an Azuki NFT?
All these factors allowed the Azuki NFT collection to sell for more than $300 million in February 2022. This is a huge jump from the $29 million of the initial sale.
Eventually, Azuki NFT #466 sold for roughly $568,000. The art collection beat its record on March 30 when one piece sold for more than a million dollars.
At the time of writing, the Azuki NFT collection is number one on the list of top NFTs on the OpenSea marketplace. It had a floor price worth 26.65 ETH while trade volume was at 177,600 ETH.
You can check out the Azuki NFTs for sale on the OpenSea NFT marketplace. Here's how you can start purchasing digital art from this platform:
You will need Ethereum coins or Ethers (ETH) to buy on OpenSea. Start by creating an account on a crypto exchange like Binance and Coinbase.
Link it to your credit card or debit card, so you can start purchasing ETH. It should reflect on your account.
Get a crypto wallet. Since this is your first time, it might be a good idea to start with a digital wallet like Metamask. As you continue buying NFTs, you may want to consider physical or cold wallets for a more secure way to store your assets.
Transfer your ETH from your crypto exchange account to your crypto wallet.
After that, create an account on OpenSea.
Link that OpenSea account to your digital wallet.
Head to the Azuki NFT menu to choose the one you'll buy.
Click the Place Bid button to submit an offer. If nobody submits a counteroffer, that Azuki NFT is yours!
Note that you'll have to keep an eye out for your selection. Otherwise, you may wonder why you don't have the Azuki NFT yet, only to see that someone else already got it.
Tips before you buy an Azuki NFT
Azuki is a new wave. We are the skaters of the internet. @Forbes

Take the red bean… It's just the beginning ⛩️🌐https://t.co/RanSbUe6QB

— Azuki (@AzukiOfficial) February 14, 2022
It's easy to get excited about your first NFT purchase. Most people don't buy stuff like that regularly, and they're still not that familiar with crypto products and services.
However, you should keep a few things in mind before you proceed. If you look at most crypto articles such as this one, you'll notice that they have disclaimers about investing.
That's because an NFT can cost thousands of dollars. So far, we've been mentioning the ETH price of these assets. At the time of writing, the price of Ethereum was $3,300.51.
If an Azuki NFT is worth 2 ETH, that means that it's worth around $6,600! That's a steep price, especially for a piece of digital art. This is why you have to start by planning your purchase.
#1. Be clear about why you'll buy an Azuki NFT.
It's fine to buy NFTs, but what will you do with them? Most people would say that they want it as an investment. Contrary to popular belief, investing in art is a usual practice.
Wealthy people may purchase paintings to sell them later at a higher price. As time passes, its artist may gain popularity, so his works may gain long-term value.
If you plan to do that with an Azuki NFT, you'll have to know how to sell it. Unlike cryptos, you can't just convert that into money. You'll have to find someone willing to buy it from you.
It's doable, but you'll have to exert a lot of time and effort. You will have to find the people who are likely to purchase your Azuki NFT collection. After that, you will have to persuade them into buying your NFT.
In other words, you will have to know how to market your collection. You can do it yourself, or you could request help from a digital marketing company like LeadAdvisors.
#2. Understand how crypto prices move.
You need cryptocurrencies to buy Azuki NFTs and other collections, so you'll have to know how they work. After all, your NFT will rely on a crypto network.
This is the reason why we took the time to discuss how cryptocurrencies function. Still, we must talk about how their prices move. Most people criticize cryptos for their volatility.
Believe it or not, they can lose and gain significant value within minutes. It's a good idea to buy while the prices are down. Otherwise, you may want to wait until a dip happens again.
This will allow you to spend less on your Azuki NFT. Consequently, you must prepare for tracking the prices. That way, you can get the most out of your investment.
#3. Make sure you like Azuki NFT.
Most people ignore this part because they often just want a way to make money. Yet, it would be better if you truly want one of these pieces of digital art.
That's because you'll have an easier time researching the asset. Also, it's not easy to invest in something that you don't trust. If you don't like Azuki NFT, it might be better to invest in other projects.
Remember that Azuki NFT isn't the only choice on the market. With enough research, you may find a hidden gem in the market. In turn, you may find a better investment!
Final thoughts
We just talked about Azuki NFT, a digital art collection that features unique anime characters. The red bean seems to be thriving as it has gained sales worth millions of dollars.
Still, you should learn all you can about it before investing. Check other NFT projects as well, so you can expand your options. Research can help you make the right decision.
Note that this article is not meant to offer investment advice. You may want to talk to a financial advisor, so you can get professional help in building your portfolio.