Taste the Metaverse – Yes, You Read That Right!
You probably heard of the word "Metaverse" when you've Mark Zuckerberg changed his social media company's name. He turned it from Facebook to Meta, so it will better reflect the new long-term goal of his company. Soon, many companies followed in his pursuit.
Most of them just saw a virtual space that you can enter with the help of a virtual reality headset. It would work just like any place in the real world where you can join activities, meet people, and even earn a living. For some people, just seeing the Metaverse wasn't enough.
Many people still don't know what the Metaverse is, so let's start by talking more about it. Then, I will share how far people have pursued this concept. That way, you will see just how close we are to reaching this goal and tasting victory (pun intended)!
What is the Metaverse?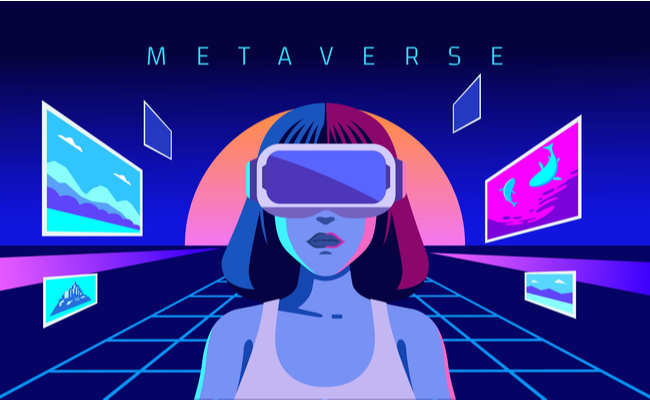 We kept on saying this strange word, but what does it mean? It all started with Neal Stephenson and his 1992 novel Snow Crash. Its main character often enters the online world to escape from a dystopian real world.
Hiro Protagonist's character gets to move around it as if it's a real place. You may recall a similar premise in popular movies like The Matrix and Ready Player One.
You could summarize it as a mix between the real world and virtual reality, a "mixed reality," if you will. If you're like most people, you may find it hard to wrap your head around such an idea becoming true.
Fortunately, Matthew Ball shared details on how this may look like:
It's always online because you can't turn it off or shut it down. After all, you can't just "switch off" real places like parks and this.
As I said, you can join your friends in the Metaverse and do stuff together. For example, you may head to locations or watch events.
You can do stuff that's separate from each other. This isn't like a theme park ride where you just let things happen around you.
You can create stuff in it too. This means you'll be able to trade items you've made inside the Metaverse.
This is a mixed reality, so you'll find events that involve the real world and the virtual world. For example, you may find an announcement for a concert in the real world, but it will occur in the Metaverse.
What is the state of the Metaverse so far?
We've reached strides in realizing this radical concept. Take the online game Pokemon GO as an example. It lets you go around your neighborhood to find in-game pets called Pokemon.
The Pokemon GO app shows Pokemon on a real-time map of your location. Head to the area with Pokemon, and you can see it with the app and your smartphone's camera.
You flick Pokeballs at the creature to catch it. This is an example of augmented reality where the platform places virtual reality items over the real world.
It's not just for video games because the Ikea app lets you see how its furniture would look in your room. It appears in your room in its real-world size and color, so you can be sure that it will match your home's interior.
What's more, you can find video games that you can play with VR headsets, such as the Oculus Quest. Back then, you got to look at stuff, but you still pressed buttons on a controller.
The controllers allow you to perform hand gestures and hold things in games. The Meta company stays true to its goals by applying this technology to the workplace.
Horizon Workrooms lets people hold meetings without being in their physical office. This is a nifty feature even without the COVID-19 pandemic since you could save money on meeting in person.
This could make it easier to meet with clients from other countries. The social network company is now designing VR gloves to use your hands naturally in the Metaverse.
Meta's design will let you feel objects in the mixed reality. They will feel as if they have real weight. Yet, other companies have taken more radical steps to bring the next level of Metaversal experience.
Read More: How To Invest In The Metaverse
How are people bringing taste to the Metaverse?
Imagine being able to change the taste of your drink with a swipe of your finger. 'Vocktail' is a virtual cocktail that mimics flavours by tricking the senses – as showcased at London's Future Tech Now event. pic.twitter.com/tYwjeLn6Uk

— ITV London (@itvlondon) April 14, 2018
You may recall how strange the title of this article is. Yet, it describes the next innovation for the Metaverse shortly and simply.
Most of the advancements focus on what you can see. Yet, some companies looked further beyond what the mixed reality could become.
We are getting to that point where we may soon taste things from the virtual worlds. We're talking about food and drink here! Let's start with Taste The TV or TTTV.
Its appearance is as straightforward as its namesake. TTTV appears as a TV screen with a layer of disposable hygienic film. That way, you can taste what's on the screen!
The user could lick their screen whenever food appears on it, and the TTTV will use its ten flavor canisters to simulate the taste. If you ever wanted to taste the meals on MasterChef, this may soon let you do so.
Meiji University professor Homei Miyashita invented this weird device. His goal was to let people experience eating outside even while staying at home.
Perhaps you want to wash that virtual meal down with a nice beverage. A former researcher at the National University of Singapore, Nimesha Ranasinghe, has the right virtual drink for you.
He invented the Virtual Cocktail or Vocktail. It simulates various drinks ranging from orange juice to a minty mojito. The gadget looks like a regular cocktail glass with a slender stem, save for its plastic base.
The Vocktail uses electrodes to stimulate the taste buds. Light-emitting diodes or LEDs alter the color of the plain water inside. It also releases fragrances that resemble real-world drinks.
Of course, these gadgets aren't as advanced as we'd like them to be. Taste The TV only has a few flavors available, so it can't simulate every meal yet.
As for the Vocktail, it can't change the transparency of the water. This means it can't simulate a robust red wine or a frothy milkshake.
Final Thoughts
In 1995, scientist Clifford Stoll said that the internet is nothing more than a fad. Decades later, it has become an essential part of modern society.
These inventions faced the same skepticism that the internet conquered. True innovation comes from the most outlandish ideas and the strange people who want to make them real.
If you want changes, you will have to do what has never been done before. This means reaching into strange concepts, even those involving licking a TV screen.
The Metaverse and its weird and wacky inventions will soon become part of our lives. There's so much potential in it, so you should look forward to more radical projects ahead. This is just a taste!