Keep calm during a crypto crash
When you hear about a crypto crash, how do you usually feel about it? If you haven't invested a dime into the cryptocurrency market, you probably don't have anything to say. For first-time investors, this could mean the end of their investments, or does it? Look at experienced crypto holders though, and many of them just buy more coins!
If you know enough about a certain asset, you can look at it from different points of view. While most people shudder during a cryptocurrency crash, long-time investors see it as another chance to buy more at super low prices. I say "another" because this has happened so often, but investors held on to their coins. Should you do the same for your portfolio?
I'll start by talking about why the crypto market keeps on crashing in the first place. Then, I'll discuss how others respond to it and what options are available for your portfolio. If you hold some digital assets right now, you'll have to base your decisions on your goals and the current market conditions. If you haven't invested yet, then this could help you decide.
Why does crypto keep crashing?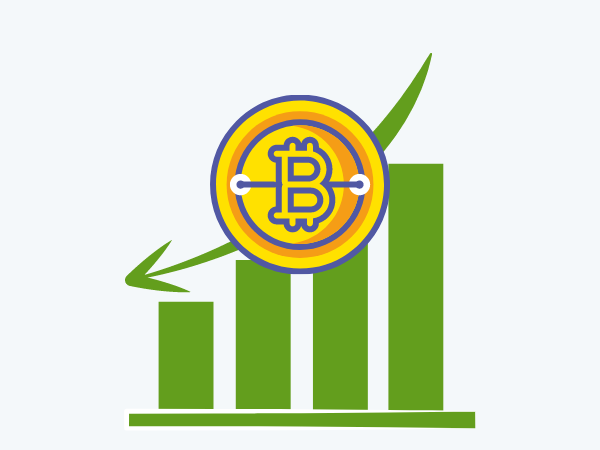 Bitcoin is the largest cryptocurrency because it's the first one. It came out in 2009, so it had plenty of time to increase its market cap. Now, the price of bitcoin has a huge impact on the market!
At the time of writing, Bitcoin's market capitalization was $806,448,559,577. Ethereum (ETH) is the second-largest at $389,254,432,848, and other major cryptocurrencies don't come close!
This allowed more people around the world to invest and mine it. Sadly, this widespread adoption can crash its price. The bitcoin crash of early 2022 is a great example.
Another reason why the bitcoin price can cause a crypto crash is that most people are more familiar with it. Once they see it dropping, they lose confidence in the market.
Watching #bitcoin and alt charts. Not good. It is gonna be a big day! #cryptocrash pic.twitter.com/isGAZm92ST

— Justin Tyme ⬡ (@JustinTyme__) January 18, 2022
Bitcoin isn't the only major factor in crypto prices because it was made to be free from authorities like central banks. Instead, it aims to let the people take control of their finances.
In return, cryptocurrency became more sensitive to so many other factors. Let's look at the other things that could affect the crypto market:
Supply and demand – These are some of the most basic concepts in economics. When many people want to buy something, its price tends to go up. The crypto market works similarly.
Speculation – The crypto market can be a wild ride as prices can rise or fall based on recent news. This is because investors estimate the future value of the coins based on them. For example, more people bought Dogecoin (DOGE) whenever Elon Musk tweeted it! This is because investors estimate the future value of the coins based on them.
Lack of regulation – Cryptos was made to allow people to spend their money without central banks like the US Federal Reserve. As I said, this is one of the reasons why crypto prices are highly volatile.
Whales – This is a term that refers to investors who buy and sell millions of cryptocurrencies that tend to move the market. These could be major Wall Street firms to dormant wallets that bought or sold a lot of crypto after so many years.
Blockchain scalability – All cryptos run on a decentralized computer network called a blockchain. As more people use them, they may not handle the additional volume of transactions. As a result, it's harder to use the crypto coin. People are more likely to sell it, then its price drops.
Read More: The Bitcoin Crash Of 2021
How should you respond to it?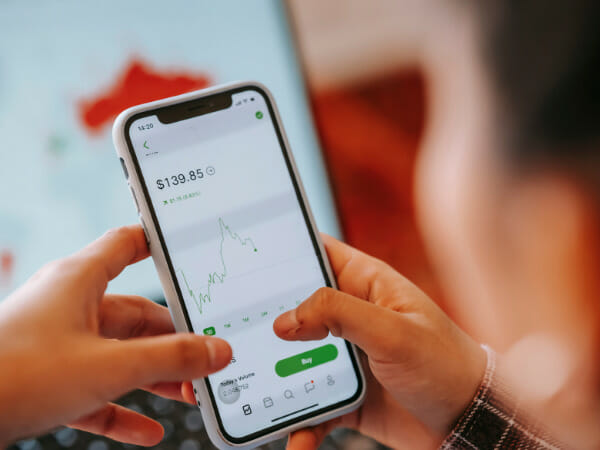 For experienced investors, cryptocurrency price fluctuations are nothing to fuss about. Just ask financial expert Humphrey Yang who said the following about the 2017 bitcoin crash:
"I've been through the 2017 cycle, too. I know that these things are super volatile, like some days they can go down 80%." Yet, he sticks with the digital currency!
That's because experts often recommend keeping less than 5% of your portfolio as crypto investments. In other words, you might want to limit how much money you put into this asset.
Believe it or not, some investors do the opposite by pouring their life savings into crypto. While a few managed to make it big, others lost their money!
The market lets you see coins reach new record highs, but you'll watch cryptos crash too. That's why it's also a good idea just to leave your portfolio be.
This can be hard because we now have investment apps for nearly every asset. Your phone can show you how your portfolio is doing after you've done a few taps.
Sadly, this encourages first-time investors to constantly open their app to see if their coins soared or dropped. As a result, they react to any price movement, no matter how little.
If you picked your cryptos right, you could rest assured that you've allocated your money the right way. In turn, you could just sit back as the charts zip up and down.
Should you still invest?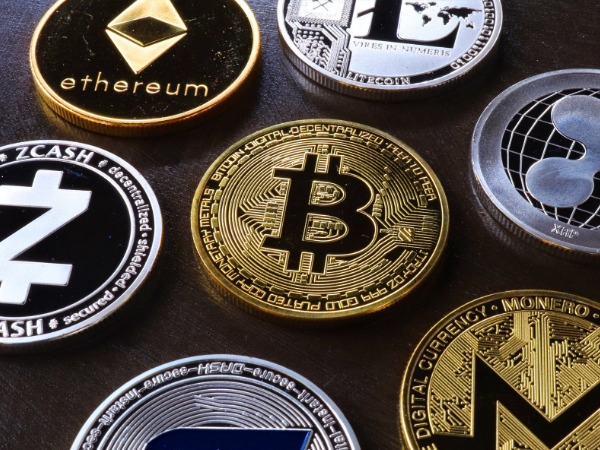 The previous tips are great if you already have cryptocurrency investments, but what if you don't have any yet? Is it worthwhile, even if a crypto crash could greatly reduce your portfolio's value?
The answer to these questions will depend on your money goals. Even if you prefer other assets, you must always start by planning.
You must determine how much money you want to make, how long you can wait for it, and how much risk you can handle. Let's say you want to earn quickly from cryptocurrencies.
Some people try to buy a few during a short-term dip, then sell them once the price rises again. This isn't advisable for casual investors because it requires more than just a crypto exchange account.
This strategy requires advanced platforms like Cryptowatch. Some traders even use trading bots to make sure they catch prices quickly. What if you choose a long-term strategy, though?
Then, you could behave like a regular stock market investor. This means buying the coins during a crypto crash because that's when the prices are low. Then, you might want to leave them for a few months or even years.
You could sell while waiting if you notice an all-time high. Afterward, you may buy coins again once the rising prices go down. If not, you could keep on waiting until your intended sell date.

The cryptocurrency market might be plummeting but it's also a great buying opportunity. It's always good to buy in low & not FOMO in when the price is high. #cryptocurrencies #cryptocrash pic.twitter.com/skXxsK1XY7

— Moghel Wa Crypto (@MoghelC) January 18, 2022
Final thoughts
The market has experienced numerous crypto crashes, but more countries and companies accept bitcoin nowadays. That's because the prices often rise again.
Note that this article is not meant to give investment advice—plan investments yourself by studying all you can about the available options.
After reading this Inquirer USA article, perhaps you'd like to check more of them. They can inform you about the latest trends in crypto and other assets.