How to save money on groceries
Nowadays, knowing how to save money on groceries is a must. The prices of everyday commodities have increased due to many factors, such as job losses and supply shortages. In response, you have to make sure that you're making the most out of every penny, but how should you start?
It involves the personal finance tips you may have heard a thousand times, such as spending less and saving more. These methods are still helping people worldwide. You may have new techniques that weren't available years ago, but we'll discuss them all today!

I'll jump right into my tips on how to save money on groceries, such as the old trusted method of budgeting. I will also include methods that weren't available decades ago, such as using cashback points from credit cards and mobile apps. After all that, I will cover more money management tips.
Tips for spending less on groceries
#1. Write a shopping list.
As with most things, you should plan your grocery shopping before heading to the store. Think of all the things you need to buy, but make sure they fit your grocery budget.
You may organize your purchases by setting a weekly meal plan. Write down the ingredients you will need to cook meals every day, so you can estimate how many you'll buy.
Jotting them down on a piece of paper can be a hassle for some people. You could place your shopping list in a note-taking app if you want.
Read More: Buy Now, Pay Later Apps – The Future of Online Shopping
#2. Bring a reusable shopping bag.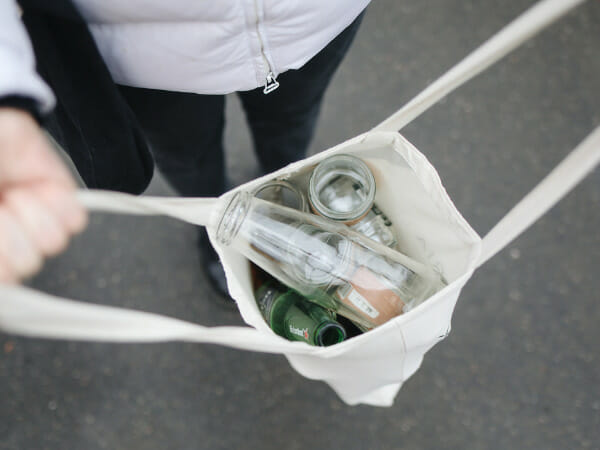 People often overlook the small things when looking for ways to save money on groceries. Yet, bringing a reusable shopping bag is one of the simplest methods.
If you buy plastic bags at the checkout line, that's usually a penny or dime each. Most people buy groceries that last a month, so they'll have to pay for many bags.
That could add up to a dollar or more every shopping session, and it hurts the environment too. Meanwhile, reusable bags are washable, so you don't have to buy new ones every time.
#3. Spend less with coupons.
Americans often frown upon clipping coupons, but it can be a great way to save on groceries. Those paper slips let you get items at lower prices.
You may find some in your junk mail, such as magazines or newspapers. If you sign up for your grocery store's newsletters, you'll receive coupons via email.

You can also find multiple websites that offer printable coupons. Nowadays, grocery apps and rebate apps allow shoppers to access the latest coupons right from their phones.
#4. Look at the lower and higher shelves.
Speaking of small details, have you ever thought about how stores position goods in the aisles? Companies pay 50% of their promotional budgets for the eye-level shelves!
That's because goodies at that level receive 35% more attention than those below. As a result, shoppers are more likely to buy those items. Yet, you should go beyond that statistic.
Look at the options below and above eye level so you can find more affordable items. They might be hidden in those harder-to-reach areas!
#5. Buy stuff when they're on sale.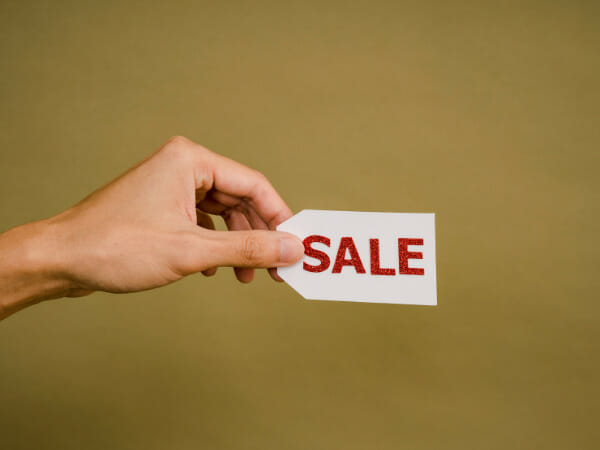 Stores launch discount periods for almost every occasion, such as Black Friday. Many of them just have a sale whenever they feel like it!
That's great news for shoppers because you get to purchase stuff at a lower cost. Look out for one during your next trip to the supermarket.
The store often hands out flyers about their latest deals. If you missed those, you could check their homepage or social media feeds for the latest updates.
You might want to check other stores for discounts. Compare their prices with your favorite store to see which one offers the best prices.
Related Article: What are the Advantages of Credit?
#6. Choose cheaper alternatives.
You can probably find similar items yet more affordable than the ones you usually purchase. Look to the generic brand items for such alternatives.
Try going to your local mom-and-pop stores if the supermarket doesn't have them. What's more, buying in bulk is often cheaper than purchasing the same amount individually.
Fruits and veggies change prices depending on the season, so find out when they're lower. Avoid buying pre-packaged produce because they're often more expensive than fresh ones.
#7. Try "behavior hacks."
All the ways to save money on groceries hinge on how you behave. Whether you like it or not, your moods affect how you buy things.
That's why it's a good idea to buy daily necessities when you're not hungry. Otherwise, that hunger may cause you to buy more food than usual.
This is also one of the ways having a grocery list helps. It reminds you of the items you came for, so you're less likely to make an impulse purchase.
#8. Shop online.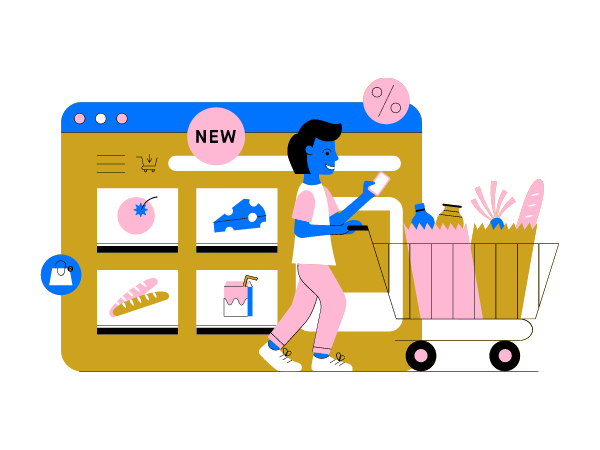 Modern supermarkets are designed to ensure shoppers grab as many items as possible. A 2010 study found out that shoppers are drawn to the bright colors of the produce aisle.
That's why grocery stores have that section at the front. However, you can avoid falling for these tactics by ordering online. Most of them let you do that on their websites.
Still, some major chains like Trader Joe's do not provide such services. Check the websites for more information before shopping at these establishments.
#9. Don't waste food.
Only buy food that you can eat before their expiration dates. If they're ingredients, limit your purchase to the amount you'll need for cooking.
Prepare meals that you and your family can surely finish in one sitting. If you get leftovers, keep them inside your fridge, but make sure you'll finish them soon.
Otherwise, that food might spoil, and you'll have no choice but to throw them away. Remember, that's your money going down your trash bin!
Related Article: How to Use FB Pay
How can I improve my finances?
If you want to save money on groceries for good, then you'll have to go beyond the store. For example, a rewards card cannot help if you spend so much on credit card payments.
Focus on getting rid of debts so that you can reallocate the repayments for grocery shopping. You could try getting a side gig so that you can pay them off faster.
You may also try debt reduction methods, such as consolidation and settlement. Alternatively, you could try do-it-yourself techniques like the debt avalanche and snowball.
Eventually, you will have enough to save money. Setting aside some funds will help you increase your grocery budget. You'll need it as hyperinflation is slowly creeping into our lives.
Final thoughts
These tips on how to save money on groceries aren't anything new. They have been helping people for many years, and they are still useful nowadays.
It's just that we now have more options because of the internet and technology. For example, you can just get your coupons from an app instead of cutting them out of magazines.
Check the other Inquirer USA articles if you want more money management tips. Afterward, you may find many other websites for additional personal finance tips.
If you are interested in content marketing, please email [email protected]