Female celebrities with the most Instagram followers
You know the saying "Behind every great man, there's a woman"? Well, we're here to tell you that behind all female celebrities are even greater Instagram accounts.
Looking back on September 2016, the ten most followed female celebrities on Instagram are:
Selena Gomez
Taylor Swift
Ariana Grande
Kim Kardashian
Beyoncé
Rihanna
Kendall Jenner
Kylie Jenner
Gigi Hadid
Kourtney Kardashian
These ladies have built their empires through being famous for being famous and doing nothing other than looking good in front of cameras. They are living proof that people will follow if you're hot enough.



That list above goes way back. Now, we've prepared for everything! So without further ado, let's take a look at which ladies have the highest number of Instagram followers today!
Most Popular Female Celebrities on Instagram Today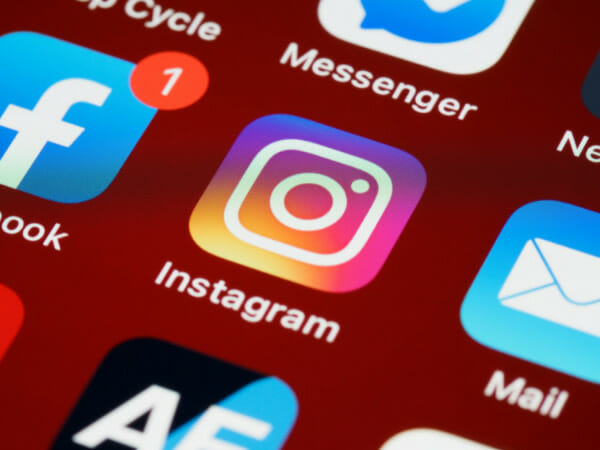 Since the day Instagram was born, people have been obsessed with sharing their lives on the app. And, unsurprisingly, some of the most popular accounts belong to celebrities. Spoiler: They mostly just promote their work and vacations… but they look good doing it! Here are the ten most followed female celebrities on Instagram and what you can learn from their posts.
Mila Kunis – 690k followers
Scarlett Johansson – 3.4m followers
Kate Upton – 6.2m followers
Natalie Portman – 7.4m followers
Megan Fox – 17.6m followers
Jessica Alba – 19.4m followers
Anne Hathaway – 21.3m followers
Blake Lively – 30.9m followers
Jennifer Aniston – 38.9m followers
Taylor Swift – 183m followers
Kylie Jenner – 289m followers
11. Mila Kunis
View this post on Instagram
@milakunism
Number of followers: 690k (fan-based account)
Although Mila Kunis is one of the most famous female celebrities without an official Instagram account, she has fan accounts. And it's booming with nearly 700k followers! Mila Kunis is one of the most famous actresses in the world. She has starred in movies such as Forgetting Sarah Marshall and Friends with Benefits.
Like Scarlet Johansson, who doesn't have an official Insta account, Mila also has a pretty impressive Instagram following! Considering that it's just a fan-based account. She's also a Golden Globes nominee as best supporting actress for her movie Black Swan.
10. Scarlett Johansson
View this post on Instagram
@scarlettjohanssonworld
Number of followers: 3.4 million (fan-based account)
Like some famous female celebrities who don't have an Insta account, Scarlett Johansson's Instagram account is a fan account. However, it has still gained more than 3 million followers. Scarlett Johansson is a Hollywood star with an estimated net worth of $160 million. It's not surprising with her recent role as the Black widow, which made her one of the highest-paid actresses for a role.
9. Kate Upton
View this post on Instagram
@kateupton
Number of followers: 6.2 million
Kate Upton, a cover girl and model for Sports Illustrated swimsuit issue has over six million followers. Upton is one of those models who doesn't need to use Photoshop because she's naturally perfect and gorgeous – and we can tell by looking at her feed!
8. Natalie Portman
View this post on Instagram
@natalieportman
Number of followers: 7.4 million
Natalie Portman has been in the spotlight for a very long time. From Queen Amidala in Star Wars to Jackie Kennedy in Jackie, Natalie is an old pro at dealing with fame and celebrities. So it's no surprise that she's embracing social media and using Instagram to share her life with her followers, which number over 7 million!
The Oscar award-winning actress posts snapshots of everything from working out to hanging out on set and even gives glimpses into behind the scenes during photo shoots.
7. Megan Fox
View this post on Instagram
@meganfox
Number of followers: 17.6 million
While she is one of the hottest women in Hollywood, she's also one of the most popular female celebrities on Instagram. She has over 17 million followers. She's also known for her witty captions that she adds to her photos, like "sorry I'm not sorry" and "I'm just tryna live."
Some of these captions are so clever, they've inspired people to make their versions. Megan Fox is a well-known actress and model. She's been in many popular movies over the years, such as Transformers and Jennifer's Body.
6. Jessica Alba
View this post on Instagram
@jessicaalba
Number of followers: 19.4 million
She's a Hollywood actress and entrepreneur with over 60 million followers on Instagram. Jessica is a female celebrity who has been in the spotlight since she was a teenager, but her recent photo of her daughter Honor may be one of the most powerful yet.
Honor is wearing a shirt that Jessica made for girls struggling with low self-esteem and body image issues. Her caption says, "You are more than enough." She has had film and television parts.
5. Anne Hathaway
View this post on Instagram
@annehathaway
Number of followers: 21.3 million
Whether you remember her from her old crown princess days or like her more with her action stints, Anne Hathaway is a powerhouse of an actress. As one of the beautiful women in Hollywood, the number of her Insta followers is proof that many adore her.
Although she's not only a beautiful face, she's also a great actress. Switching roles from a fairy tale princess, fashion assistant to a femfetal. She's one of the female celebrities who can give justice to any role she is given.
4. Blake Lively
View this post on Instagram
@blakelively
Number of followers: 30.9 million
Blake is an American actress that has long been a favorite of the celebrity gossip world thanks to her high-profile relationships and glamorous lifestyle. But now, fans are getting an even more personal look at Blake thanks to her Instagram account.
Blake has over 30 million followers on Instagram so far. She posts pictures from moments in her life that she wants people to see – including family vacations, candid shots with husband Ryan Reynolds, or just photos of food she's eating for lunch. The A-list female celebrity has starred in movies like The Shallows and All I See Is You.
3. Jennifer Aniston
View this post on Instagram
@jenniferaniston
Number of followers: 38.9 million
Jennifer Aniston is a well-known female celebrity who starred in many popular movies, including the "Horrible Bosses" movies. She also works behind the camera as an executive producer for TV shows like "Friends."



Jennifer Aniston is one of those stars that can't seem to stay out of the headlines. Now that she's had time to settle down, Jennifer spends her days on Instagram with over 40 million followers! The media loves following her every move, which means they're always looking for ways to get inside information about her life.
2. Taylor Swift
View this post on Instagram
@taylorswift
Number of followers: 183 million
This academy award-winning female celebrity has performed in different parts of the world and sold out many venues! Her posts are a mix of personal and professional photos, as well as behind-the-scenes videos from her tour. In addition to being one of the best-selling artists of all time, Taylor Swift is also known for giving back through charitable donations and partnering with brands that share her values, such as Keds and Diet Coke. In 2017 alone, she donated a huge amount to various charities.
1. Kylie Jenner
View this post on Instagram
@kyliejenner
Number of followers: 289 million
While she's the youngest Kardashian family member, she's also one of the most-followed people on social media. The whooping number of followers is clear proof that she's one of the most influential female celebrities. Following the steps of the older Kardashian, Kim, who has recently passed her bar exam, she's taken things up a notch.
With Keeping Up with the Kardashians, plus a massively successful cosmetics company, Kylie is constantly in the news. And, of course, she uses her massive Instagram following to keep her name in people's minds.

Key Takeaway
This post has given you a list of the top female celebrities on Instagram with the most followers. If you're looking to grow your fanbase, take some tips from these women and start building relationships with your fans!