Top 10 celebrities who make the most on Instagram 
A pandemic emerges and majorly affects all of us in so many ways, but it seems like Instagram is one of the few lucky ones not affected negatively by the virus. While most of us stayed at home during those gloomy days of quarantine, Instagram is one of the most visited apps and shovels its profits. Same thing with the celebrities on Instagram.

Top 10 Highest-Paid Celebrities on Instagram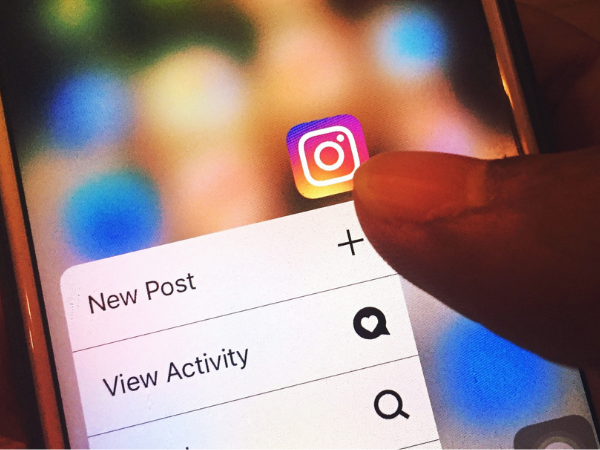 To name a few, celebrities like Dwayne Johnson and Kim Kardashian have swept the social media scene while doing paid posts or endorsements.
Mind you, these celebrities on Instagram ask for incredible figures for sponsored posts. If you're curious to know more and how much they're earning, here are the others on the list of the highest-paid celebs on Instagram.
This is ranked from the one who makes the most down to the least.
Cristiano Ronaldo

– over $1.6 million per post (308m followers)

Dwayne "The Rock" Johnson

– $1.52 million per post (250m followers)

Ariana Grande

– $1.51 million per post (247m followers)

Kylie Jenner

– $1.49 million per post (244m followers)

Selena Gomez

– $1.46 million per post (241m followers)

Kim Kardashian

– $ 1.41 million per post (232m followers)

Lionel Messi

– $1.16 million per post (224m followers)

Beyonce Knowles

– $1.14 million per post (189m followers)

Justin Bieber

– $1.11 million per post (180m followers)

Kendall Jenner

– $1.05 million per post (172m followers)
Cristiano Ronaldo
After his stale movement on ranking just within the top 5 for the past years, it's good to know that Cristiano Ronaldo is at the number one spot.
After a few controversial issues, this football star's presence finally hits its peak. As one of the celebrities on Instagram earning millions of dollars, his efforts in his sports brand endorsements finally paid off.
Cristiano Ronaldo is a Portuguese football royalty and plays as a forward for some who aren't much into sports. He's not only good at his chosen sport, but he does well in his endorsements too.
While others won't leave a caption on their sponsored posts, Ronaldo does when promoting a brand.
Dwayne Johnson
Aside from his action stunts on movies, this megastar has taken his Instagram on a new level. As one of the most sought-after celebrities on Instagram, he injected content on his Instagram account that clicked on audiences making his followers jump-kicked to 200 million.
Most of his posts include humor, fitness journey, and behind-the-scenes. He was popularly known as "The Rock," who gained his fame through wrestling.
Ariana Grande
https://t.co/TG9ZEpIoKR pic.twitter.com/kAyyf9aulY

— Ariana Grande (@ArianaGrande) July 21, 2021
She's been grazing the gram with her signature long ponytailed hair for as long as we can remember. Her popular stature as an actress, singer, and songwriter has made her the third on the list of highest-paid celebrities on Instagram. Her online pop-star persona is what brought her a huge amount of income from sponsorship and endorsements.
Kylie Jenner
my new makeup melting cleanser launches TOMORROW at 9am pst on https://t.co/n1uvmPB0xY 🤍 i'm soooo excited for you guys to finally try! see ya there ✨ @kylieskin pic.twitter.com/srZCLhqhxi

— Kylie Jenner (@KylieJenner) May 10, 2021
As the owner of Kylie cosmetics, she is surely one of the most influential people in the makeup industry. Kylie was also a famous reality tv show that includes her Kardashian-Jenner clan, "keeping up with the Kardashians."
All this fame has pulled a lot of luxury and beauty brands endorsements. No wonder she's one of the celebrities on Instagram, and she demands over a million dollars per post.
Selena Gomez
Selena Gomez is now one of the richest celebrities on Instagram at the age of 28 years old. This former Disney baby has ultimately transformed into the pop star that she is now. She has a massive Instagram fan base with Spanish roots and has been a popular Instagrammer for years. She mostly endorses lifestyle, fashion, and beauty brands.
Kim Kardashian
Her name has been a regular in the internet world. Aside from being a member of the Kardashian clan, she always has something new happening making her one of the most celebrities on Instagram. Not to mention that she has made a fortune on the internet.
Take, for example, her emotional issue if she has passed the bar or not, which is the type of news that's making her all the more popular. Thanks to her massive online personality, she now has a net worth of around $350 million.
Just taking a break…. here's more on our list
Lionel Messi
If you're not a sports fan, Lionel Messi is an Argentine professional footballer. He plays forward for the Spanish club, Barcelona, and Argentina's national team.
He's also the most popular and best footballer of this time. Aside from popular sports brands, there's a variety of other brands to pay him for endorsements.
Beyonce Knowles
Same as Nicki Minaj, Queen Bee is still living up to her fame. This singer-slash pop star has a whooping net worth of $500 million.
We weren't surprised she's one of the most popular celebrities on Instagram even up to this writing. Adidas' Ivy Park clothing range was one of the famous brands she promoted on her Instagram page.
Related Article: 10 Celebrities on Instagram to Follow
Justin Bieber
This celebrity has been around the entertainment scene since he was just barely a teen. A real Canadian, Justin has an established and massive international Instagram fan base that lures brands to reach him and promote their merch.
Although he was low-key to Instagram and social media for the last few years, he is still one of the biggest celebrities on Instagram. With every release of his new songs and collaborations with other popular singers, you can expect his name to still rise in the public eye.
Kendall Jenner
A clear proof of their family's fame as she's the third of the Jenner-Kardashian clan to be included on this list. She is the sister of Kylie Jenner, who had made it on the 4th of this list, and she's also featured on their reality tv show. Aside from the TV fame, you can also see her grazing the runway.
She's also a famous model for reputable brands like Victoria's Secret and Estee Lauder. As one of the highest-paid celebrities on Instagram, she keeps landing on collaborations due to her online presence and massive social media followers.
This Insta celebrity model has also launched her tequila business and works with Moon cosmetics and modeling stints.
Social Media FAQs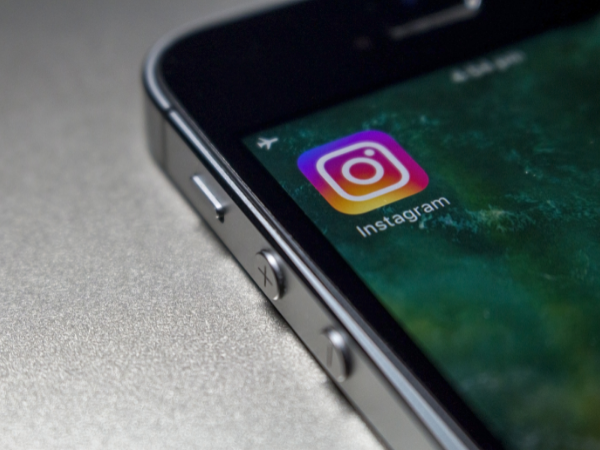 How much do Instagram influencers get paid?
If you're looking at making money on your Insta posts, you need to have the minimum amount of followers. Accounts with 10,000-100,000 followers can earn $200 per post.
While accounts with 100,000 up to one million followers can earn $670 per post. Influencers with 1000 followers are getting paid $10.
What is the highest-paid social media platform?
Facebook is the social media platform that makes the most money. Its revenue is at $86 billion. With the addition of new social media platforms like TikTok and Snapchat, the ranking of the top social media sites may have changed.
But the top remains at the top. Facebook is still the king. Youtube comes second in place with a revenue of $19.8 billion.
Who was the highest-paid on Instagram last year?
In 2020, Dwayne Johnson was at the top of the list. Last year, he gained a hefty amount of followers by changing his contents, which obviously became a hit. He dropped just a notch as he is now at number two, next to Cristiano Ronaldo.

Related Articles
Highest-Paid Athletes of Last Year
Key Takeaway
Whether you visit your Instagram account to post or check what's new with those people you follow, you can't help but check the accounts of celebrities on Instagram.
The list above is those famous Instagrammers who make the most by just uploading one cheeky post. Collaborating with any of them will help any business reach millions of audiences with just a single post.