Ways on how to get rid of blackheads
How to get rid of blackheads is a problem for many, and those conscious of their skin try many treatments, both professionally medicated and home remedies. Many skincare routines and acne treatments help with this particular skin problem, and it is not life-threatening. However, they can take a toll on your self-confidence because of society's expectations for everyone to have perfect skin.
That's not to say you shouldn't be allowed to make yourself look good—your skin matters. If you want to know more about getting rid of blackheads, there are some treatments you can try. Start by trying out some of the suggestions in this article.
Causes of Blackheads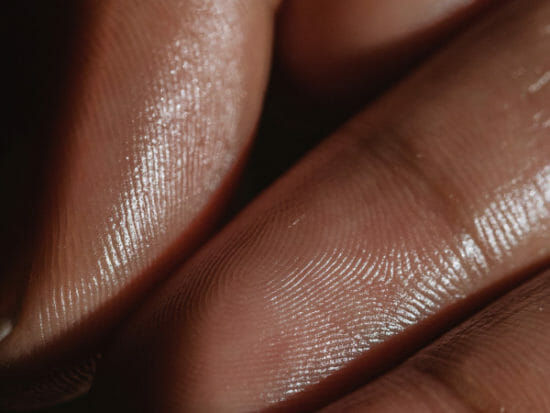 Blackheads are one of the most common types of acne. People with naturally oily skin types are more likely to have them, but anyone can get blackheads on any area of their skin. They form when the pores become clogged.
Unlike whiteheads that create closed pores, blackheads have concave surfaces, which creates dark oxidation in color. In turn, the surface the blackheads grow in looks like they have tiny craters filled with black dots. The black plug oozes out when you put pressure on the skin surrounding it. But this might not be the best solution on how to get rid of blackheads.
How to get rid of blackheads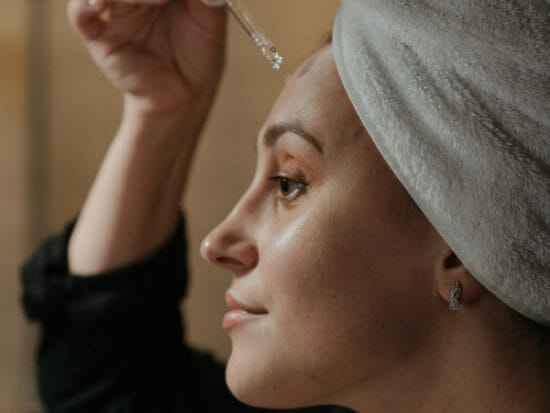 There are plenty of ways to get rid of blackheads safely. Going to a dermatologist is still your safest bet, but not everyone has the means to be professionally treated. Try these simple ways to see if they work. Changing your skin care routine, changing your pillowcases, and even adding something to your diet might help.
Use a cleanser with salicylic acid.
Look for over-the-counter (OTC) products that contain salicylic acid. It's an organic compound with a metabolite of aspirin and is usually used to treat inflammatory acne. A gel cleanser with a safe percent of salicylic acid can remove excess oil and dead skin cells, two things that cause blackheads. There are now salicylic acid cleansers that are safe for daily use.
Gently exfoliate with AHAs and BHAs.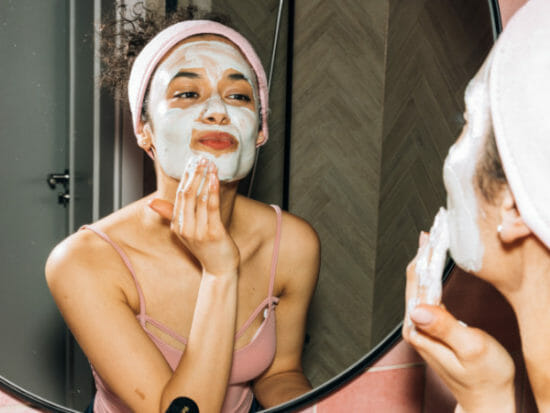 You may have heard that exfoliating is bad for acne. This can be true if the exfoliator is harsh enough to worsen the acne's inflammation and redness. However, blackheads can benefit from exfoliators if they are gentle enough and loaded with alpha and beta hydroxy acids (AHAs and BHAs). Glycolic acid is the most common type of AHA and salicylic for BHA, and both can be found in many OTC cleansers and masks.
Try topical retinoids
Retinoids are chemical peels useful in treating stubborn acne. Some retinoids can be strong, so that you will need prescriptions for them. There are also OTC topical retinoids that you can use, such as tretinoin. If you have sensitive skin, retinoids can cause dry skin and patches, so be sure to ask for an expert's advice first.
Start using a gentle face brush.
There are many types of face brushes that you can choose from. There are soft bristles like makeup brushes, silicone pads, konjac sponges, sonic face massagers, and many others. Treating blackheads by using face brushes can have similar effects to using exfoliators, and they can remove dead skin cells and sebum. Use the brush with a gentle cleanser, but use it in gentle rotating motions.
Incorporate a clay mask into your weekly routine
With the rise of the Korean skincare beauty industry, clay masks have been quite popular in recent years. Some of them are also effective in drawing oils and toxins from the skin, which helps unclog pores and remove dead skin cells.
Clay masks can be made from several ingredients such as activated charcoal, aloe vera, and other natural components. They can be particularly effective when used at least once a week.
Avoid pore strips, pore needles, and other DIY extraction methods.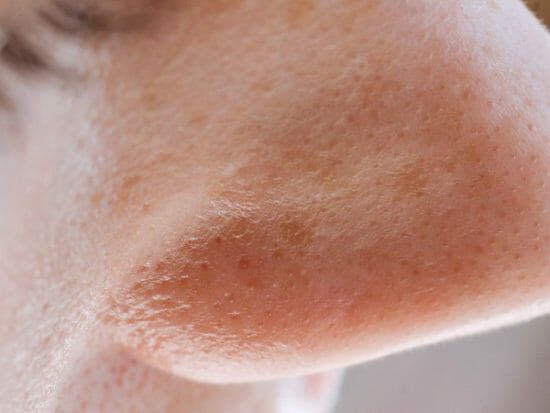 Experts always advise that picking, scratching, and popping any form of acne can only make it worse if you don't know what you're doing. Pore strips, acne needles, and other forms of invasive extraction can be bad for blackheads removal.
Although they can remove the junk stuck inside your pores, they can also remove natural oils and hair follicles, resulting in dryness or even more inflammation of the affected area.
Don't sleep in your makeup.
Makeup is essential for many but can take a toll on your skin. Leftover makeup that isn't properly washed out like foundation can oxidize and make your skin oilier—If you want to turn blackheads into mush, don't sleep in your makeup. Remove every last trace with removers specially formulated to clean and exfoliate the skin after a long day of wearing makeup.
Use oil-free sunblock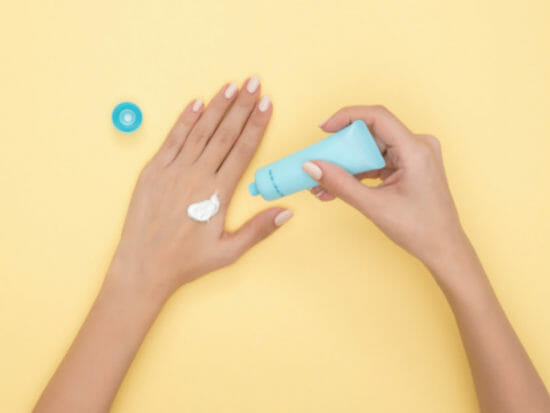 As discussed, the oil turns blackheads. When excess sebum is produced, it can clog the pores and result in all sorts of skin problems. People with naturally oily skin often find themselves in trouble when it comes to picking skincare products.
It is important to use oil-free products such as sunscreen to avoid excess face sebum. Some sunblocks come with AHAs and BHAs but are gel or water-based and safe for daily use.
See a dermatologist for professional extraction.
The keyword here is professional. While there might be many extraction tools that can be bought online or from beauty clinics, that doesn't mean they are meant for home use.
Dermatologists know best how to deal with blackheads, and that's why you pay them to unclog them for you. Any new addition to your skincare can take effect anywhere between 6 to 12 weeks, so give your skin some time to adjust first before seeking professional health.

Related Articles
Doctor's advice
Blackheads on your T-zone are pretty common, and they can be found most often around the nose area because that space contains more oil glands than the rest of your face. The oil and dead skin cells that clog your pores turn into blackheads and whiteheads that can be bothersome, but they are mostly harmless. They can make you self-conscious, though.
Tempting as it might be, picking and extracting them by yourself might only make them worse. Using too harsh products could also inflame your skin or cause dry patches. IN the case of blackheads, as in the case of other skin problems, less is more.
Don't pile on products as they can only clog your pores some more. Seek professional help if you feel you need it.