The best banks in America – here are our top picks
The best banks in America provide access to the top financial products when you need them the most. That's a great thing to have during these times of uncertainty. For example, these financial institutions provide a quick and easy way to borrow money, and that can help people make ends meet while they look for new jobs.
They are also a great help for business dreamers and owners. Contrary to popular belief, there are still many people who want to offer new products and services. With a bank's help, they could get the capital they need to get their ideas off the ground. As for existing businesses, a bank can help them get back on their feet and continue operating.
We say the "right one" because you can easily pick the wrong bank out of many options. Fortunately, we're here to show you our top recommendations! Each one is best suited for different types of banking needs. Moreover, we will explain the different types of banks to choose the one that suits you best.
Why do we need banks?
The best banks in America help US citizens get through these uncertain times brought by the coronavirus pandemic. You may still be experiencing its effects as you're reading this.
Countries like the US imposed lockdowns to keep people safe from the virus. Unfortunately, this came at the expense of its economy as businesses closed down and people lost their jobs.
It can be difficult to recover without money. The unemployed find it hard to look for work while struggling to meet basic needs. Businesses need capital to reopen.
Fortunately, banks let people borrow money. Those funds help people get the economy going again. This is one of the main functions of banks, along with:
Bringing lenders and borrowers together
Providing safe investment methods
Encouraging people to save money
Driving a country's progress
Of course, you have to pick a bank wisely. There are so many options in the US. Choose the wrong one, and you could miss out on great benefits and services.
That's why we listed the best banks in America right now. Each one is best suited for a specific banking need. Read more details about them below:
The top banks in the United States
Chase Bank – Best overall pick
Ally Bank – Best online bank
Axos Bank – Best savings bank
#1. Chase Bank – Best overall pick
JPMorgan Chase & Co. is one of the oldest and largest banks globally, still standing today. It started in 1799, but it continues to deliver excellence until now!
Chase Bank earned 2nd place in major data analytics firm JD Power's National Bank Satisfaction Study last year. Also, it got a perfect rating from its 2020 Power Circle Ratings.
It has over 4,700 locations in the US. Chase isn't solely a brick-and-mortar bank, though, and it has a mobile app that lets you view your checking and savings accounts on the go.
Not only does Chase Bank have multiple branches, but it offers numerous financial products. Here's a list of its options:
Certificates of Deposit (CDs)
Credit cards
Mortgages
Home equity lines of credit or

HELOCs

Auto loans
A wide range of investment options
We picked Chase as our overall best bank in America due to its ease of access and variety of options. These are important, especially during the coronavirus pandemic.
There are still banking features that cannot be used online. For example, it's best to be present at the bank if you're applying for a business loan.
That's easier to do with Chase because you can find the bank in several locations. As for other banking features, it would be great if you could access them via the app.
This lets you avoid catching the virus while using them. Chase Bank is our best pick because it offers great options while allowing you to use features from its smartphone app.
Read More: The Best Investment Apps
#2. Ally Bank – Best online bank
Did you know that some banks don't have physical locations? They're called online banks, and they compensate for this by offering great options at your fingertips!
Ally Bank started as a humble friend of the auto industry in the 1920s. It opened GMAC, a division of General Motors, to help dealers keep up with consumer demand.
Now, it continues to deliver excellent service as an online bank. Read the following to learn more about the features it provides:
Online savings – Ally savings accounts offer a 0.50% annual percentage yield on all account balance tiers, and they do not charge monthly maintenance fees.
Self-directed investing – Ally is your friend that enables you to invest in

stocks

, exchange-traded funds (ETFs), options,

bonds

, and

mutual funds

. Even better, you don't have to add money right away, and it charges zero commissions!

Automated investing – With as little as $100, this bank can create an ETF portfolio based on your chosen plan. The bank will add the assets that will help reach its goal.
Money market account – The ones from Ally Bank charge a 0.50% APY on all balance tiers. The account earns compound interest and lets you deposit checks using the Ally Mobile app. What's more, it doesn't charge for monthly maintenance or requires a minimum balance.
Quick home loans – In just three minutes, Ally Bank can pre-approve your home loan application. You can do this from its website.
Just like Chase Bank, it offers a mobile banking experience with the Ally smartphone app.. Yet, Ally Bank doesn't have brick-and-mortar locations.
Despite the convenience of mobile apps, many people still prefer to talk to someone face-to-face for these features. Also, Ally Bank is still far from catching up to Chase's record.
That's why Ally Bank is the second best bank in America in our eyes. It's truly a great friend that provides everything you'd expect from a conventional bank in the palm of your hand.
#3. Axos Bank – Best savings bank
Here's another online bank that made it into this list. Axos Bank started in 2000 under the name Bank of Internet USA. The name changed in 2018, yet it still provides great service.
We chose this online bank for its high-yield savings option. It gives you up to 0.61% APY with daily compound interest, and it claims this is possible because it pays fewer fees than regular banks.
What's more, Ally Bank offers checking accounts. You may choose five options. Read the following for a brief overview of each:
Essential – This is Axos Bank's basic checking deposit account. It doesn't bear interest, requires a minimum deposit, nor charge monthly fees.
Rewards – This bank account offers five tiers of interest that can earn a total of 1.00% APY. You must place a $50 initial deposit, but you don't have to pay maintenance fees every month. However, balances more than $50,000 will not earn interest.
CashBack – You don't always see a checking account that gives cashback. Fortunately, you can get one from Axos Bank that gives you 1% cashback on all signature-based payments.
Golden – Only people aged 55 years and above may qualify. The Golden Checking account earns 0.10% APY, giving up to $8 in domestic ATM reimbursements every month. It requires a $50 initial deposit and comes with free checks.
First Checking – This is meant for

introducing financial literacy

to children aged 13-17 years old. This earns 0.25% APY and provides up to $12 every month as domestic ATM reimbursements. It doesn't charge monthly fees. However, it limits cash transactions to $100 and debits to $500.
How can I choose the best bank in America?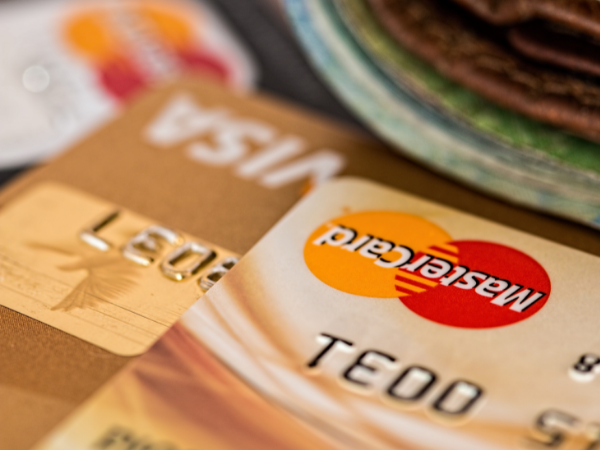 Choosing a bank can be tough since you have so many options. There are so many banks and credit unions, and each one has different products and services.
Let's go through the three types of banks so that you can understand your options better. Read the following details regarding retail banks, credit unions, and online banks:
Retail banks – These are the brick-and-mortar options like Bank of America and Wells Fargo. Almost everyone can sign up for an account, and their interest rates are usually close to the

national average

, so you might not get the best terms and conditions.
Credit unions – The difference between banks and credit unions is that the latter are nonprofits, allowing them to offer better interest rates and lower fees. However, you will have to be a member of certain organizations to use their services.
Online banks – Examples include Discover Bank and Axos Bank. They don't have physical branches, but you can use their services on the internet. Online banks may also give better terms than regular ones. However, they don't share track records that are similar to the other types.
Now, you must pick the one that fits your needs. If you prefer a proven track record and you don't mind spending time at their physical location, you might want to choose retail banks.
If you have a job right now, see if your company has a credit union. You might want to pick that instead so you can get better terms and conditions.
Maybe you should choose an online bank if you prefer convenience. It may also be a good idea if you're avoiding the coronavirus. You may do all your banking from the safety of home.

Final thoughts
We just showed you our picks for the best banks in America. Of course, there are so many other choices we didn't cover. You may find those by checking the internet.
Note that this is just for informational purposes. Choose your bank based on your financial goals, and research your options first before using any of them.
You've seen how many investment options they offer. If you want to learn more about them, check the other Inquirer USA articles, and those can give you an overview of each one.