How much RAM do I have and should I add more?
Have you ever watched a PC-building video and thought, "How much RAM do I have?" You see these impressive rigs with so many glowing components. The person in the video gives a rundown of the specs, getting excited at their numbers. One of the metrics that people don't understand is RAM.
They often mistake it with the installed memory in their computer. Some may wonder why you'd need RAM in the first place. Yet, you'll need to know this if you're buying a computer, or you'll end up paying too much for an inferior machine. At the same time, you want to make sure you spend enough for the amount of RAM you truly need.
That is why we will talk more about what RAM is and what it does in your computer. Contrary to popular belief, it's truly easy to check how much RAM you have right now. We will also tell you the amount you need depending on how you use your PC. Compare that with your current RAM, and you can figure out if you need to add more or not.
Why does my computer need RAM?
Computer memory has two types: short-term and long-term. The first comes from RAM (Random Access Memory), while the other comes from your hard disk.
Your PC uses RAM to access information that it needs at the moment. It makes sure the apps that are currently open will load quickly when you view one of them.
To further illustrate how it works, let's take the perspective of someone taking online classes. You just memorized so many things before your test today.
Think of RAM as the information you need for the test. You quickly remember what you should answer for the test. Once the test is done, you forget it after a few minutes.
Then, let's say your teacher asked about what you discussed last week. You took time to remember those events from your long-term memory, similar to storage from hard disks.
If you only relied on long-term recall, you will take time digging up relevant information. Similarly, this is why a computer needs RAM, and it will run slowly if it keeps on accessing the hard disk only.
You probably have multiple browser tabs open while reading this. Imagine if you don't have RAM. All those tabs will have to load again even though you just viewed them seconds ago!
What is RAM (Random Access Memory)? https://t.co/4YrFjn1uVg pic.twitter.com/EVIxxCJN95

— PC Gamer (@pcgamer) December 26, 2017
This is especially important for video games. Those load the graphics and environment you're currently viewing, and if your character looks away, the game loads different assets.
Without RAM, you'll see your game add the graphics in real-time. Objects like trees will load as janky polygons then struggle to render more details. Then, it repeats if you do something else!
You can easily answer "How much RAM do I have?" using your computer's built-in apps. Since most people use Windows and Mac, we will explain the steps for these operating systems.
How much RAM do I have on my Windows 10 PC?
Click the Windows Start menu, then type "System Information" to open that window. Next, click System Information once it appears. Alternatively, just press the Windows key + S, key in that phrase, then hit Enter.
You'll see numerous metrics on the right-hand side. Scroll down until you find Installed Physical Memory (RAM). The figure beside it is the amount of installed RAM your computer contains.
How much RAM do I have running on my Windows 10 PC?
Right-click on the taskbar to open the Windows Task Manager. Alternatively, you may press Ctrl + Shift + Esc.
Click the Memory Tab on the left-hand side. You'll see your current RAM usage in the upper right-hand corner. If you're using Windows 7, it's under the Performance tab.
How much RAM do I have on my macOS computer?
Click the Apple icon at the top left corner. Then, click About This Mac.
You should see the overview, and it will show information about your current processor chip and RAM. If you want more details, click the System Report button below.
How much RAM do I have running on my macOS computer?
Click on the Go tab found on the MacOS menu.
Then, select Utilities.
Double-click Activity Monitor.
Click the Memory tab. Here you'll see all the processes running and the RAM being used at the moment.
Read More: How COVID Caused A Global Chip Shortage
How much do I need?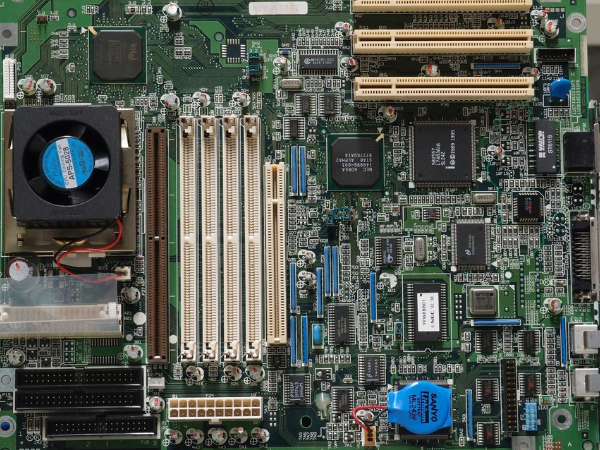 We've answered the question, "How much RAM do I have?". Now, let's discuss how much of it you should have. Let's look at the options and their ideal uses below:
2-4 GB – This was the old standard for Windows Vista and XP computers. These are fine if you just run programs one at a time. If you're still using a computer with 4GB of RAM or below, an upgrade is highly advisable.
4-6 GB – This much RAM should be adequate for average users. If you just browse the internet, type documents, and send emails, this should be enough.
6-8 GB – This amount of RAM lets you play games with low graphics, such as

Minecraft

. Also, it's the minimum for people who use multimedia software, and if you use

Adobe Photoshop

often, the bare minimum is 8 gigabytes.

8 GB or more – You'll need this to operate video editing software smoothly. For example, you need 16GB of RAM for

Adobe After Effects

. You will also need more than 8 gigabytes if you play games with 4K graphics.
These are just RAM capacities, though. You should also consider RAM speed, measured in megatransfers per second (MT/s) or megahertz (MHz).
It's not as simple as buying the one with the higher MHz. Make sure your motherboard supports your new RAM module's speed. Gamers are usually the ones who should consider this.
How do I get more RAM?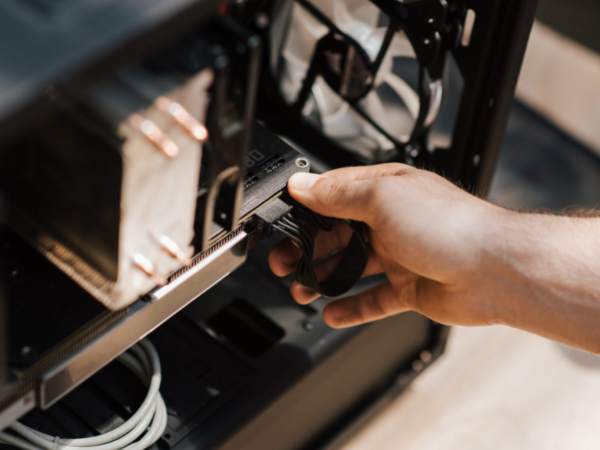 Remember that technology improves faster nowadays. Video games have more impressive graphics, and other software acquires additional features that require more from computers.
By the time you're reading this, you might need a larger amount of memory than ever. Fortunately, adding more RAM to your computer is easier than you might think.
Your computer has memory slots where you'll find its RAM modules, and it's as simple as taking out the old ones and replacing them with faster modules.
This requires careful installation, though. You must not touch certain parts of the module, and you should connect and disconnect them gently. Otherwise, you might wreck your computer!
Read guides on how to do it properly. You may have a friend who can help. If your computer's old, you might be better off buying a new one instead of upgrading the components.

Final thoughts
If you're wondering, "How much RAM do I have?" just follow the tips above. Note that these apply for Windows 10 and macOS Big Sur 11.
At the time of writing, the global rollout for Windows 11 is ongoing. If you're using that right now, these steps may not work. The interface and menus might be completely different from 10.
What's more, be careful when searching RAM on the internet. Some sites claim to offer downloads for upgradeable RAM, and it's an outdated online scam, yet others still fall for it!